This easy key lime pie calls for a homemade graham cracker crust and the easiest pie filling ever. Top it with homemade whipped cream and it's always a hit!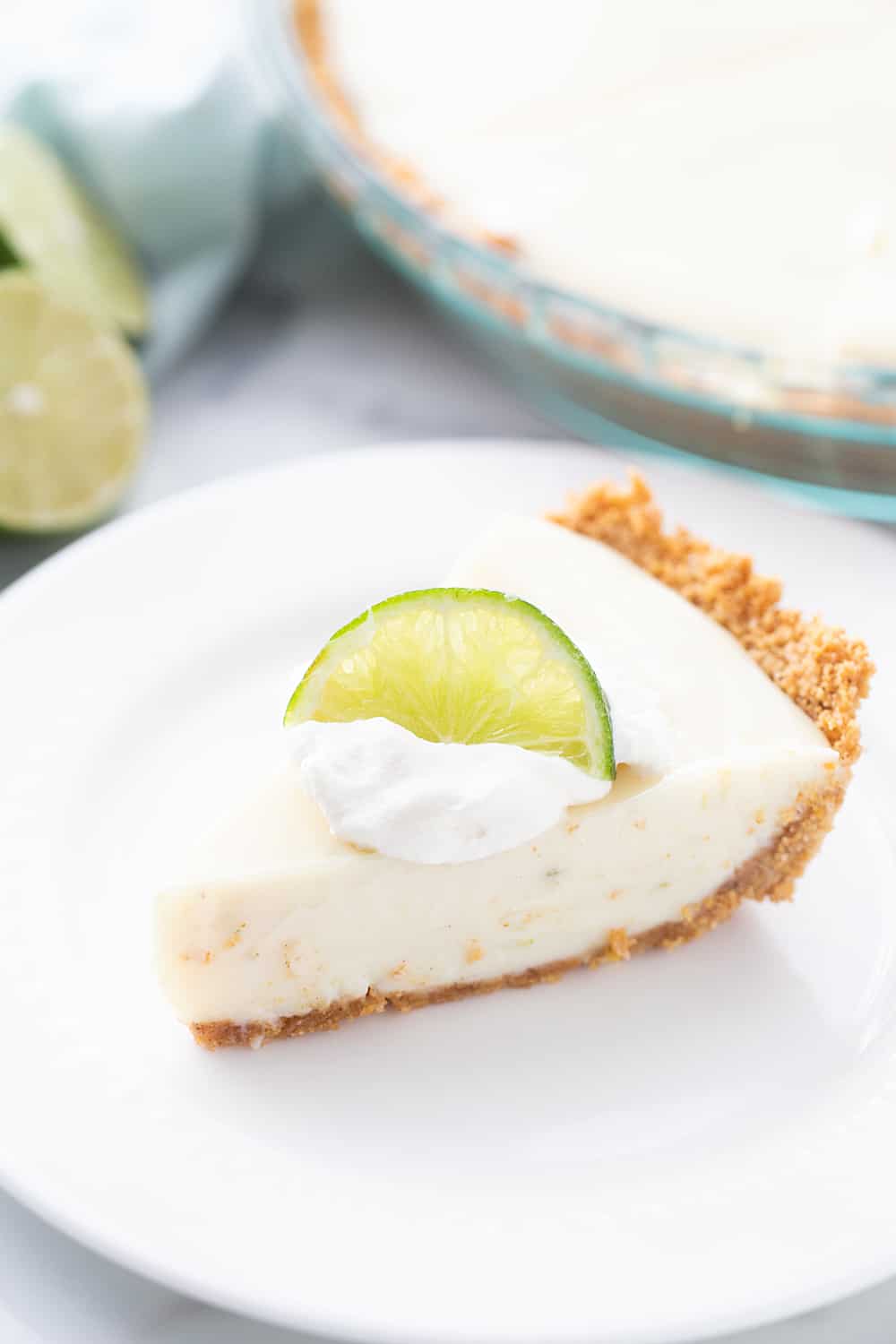 Post may include affiliate links, which means if you click on a link and purchase something, you won't pay anything extra but it will help support this blog.
I'll be honest. I used to do a lot more from-scratch baking, especially for special occasions. But now I'm more than happy to outsource cakes (@mothermillscakes in Utah is my latest fave) and cheesecakes (trying @pies_the_limiut this week). But when someone asks for my famous easy key lime pie, I've gotta make that myself!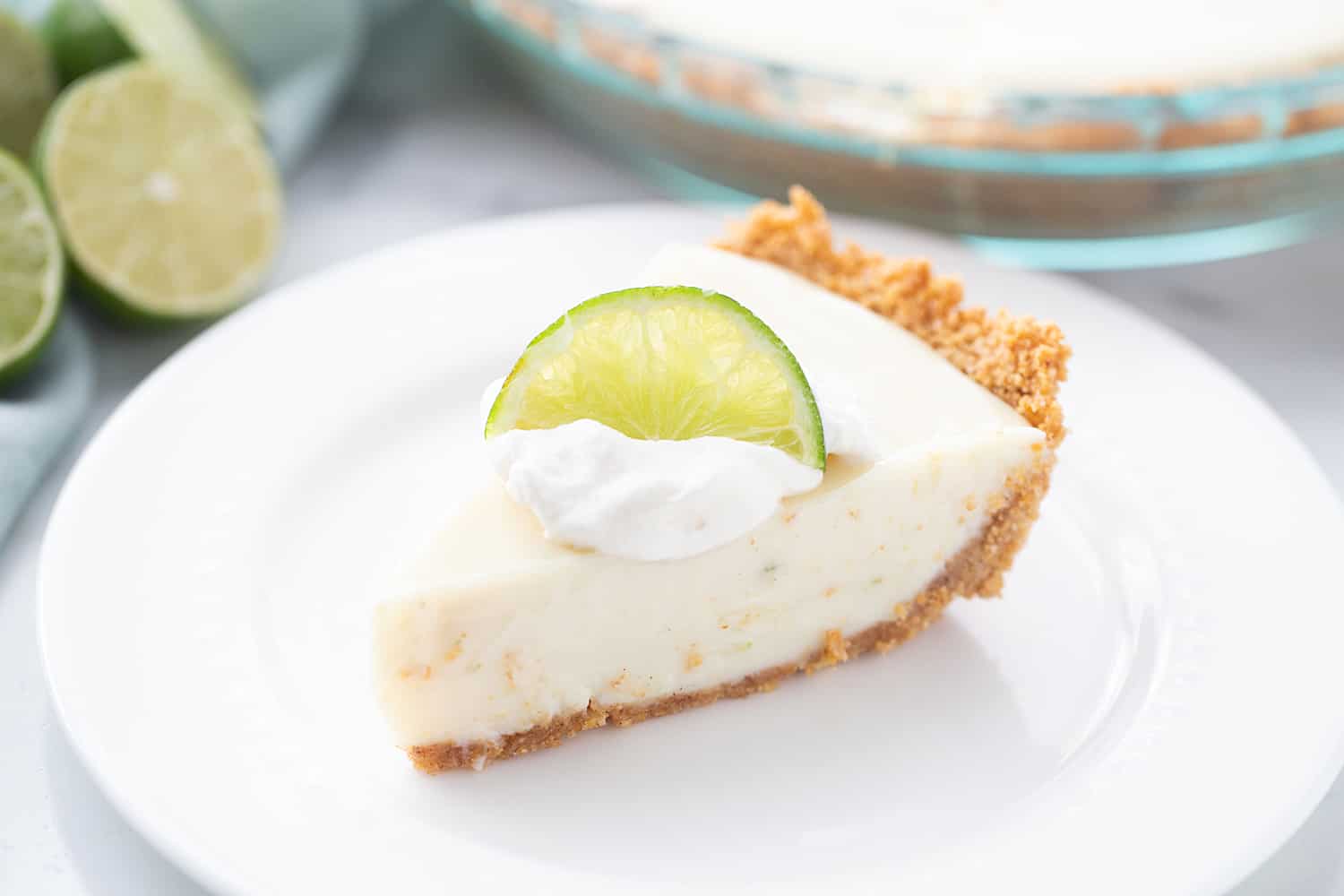 Granted, I'm happy to make chocolate brownie trifle or peach cobbler dump cake (SO good with ice cream) if they ask, but key lime pie with homemade whipped cream is probably my favorite because it receives such rave reviews.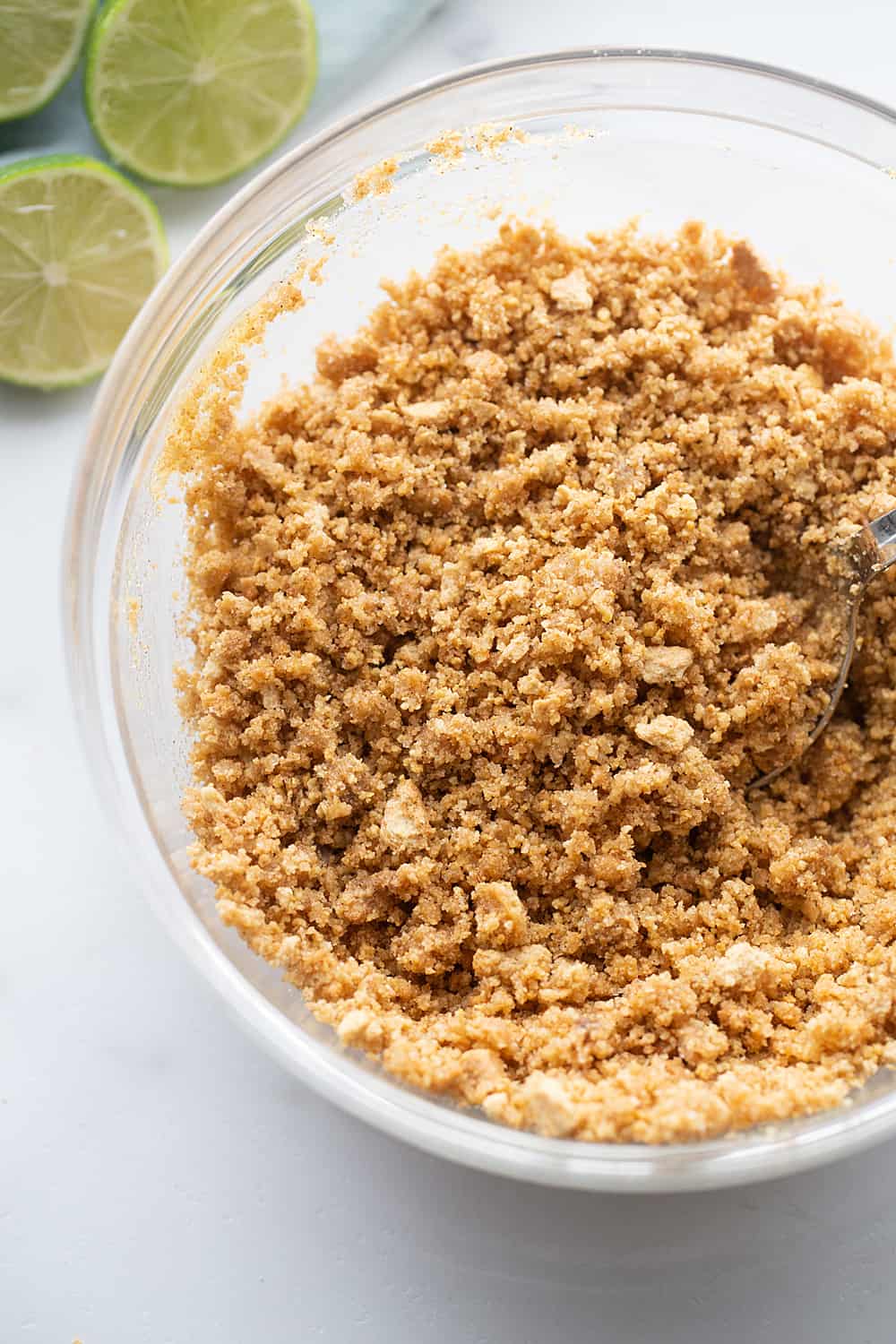 You can totally make this recipe even easier if you buy a graham cracker crust from the store, but there's something about smashing up those graham crackers that's good for the soul (especially if it's been a frustrating day).
If you prefer a little less work and finer crumbs, use a food processor or blender to grind the graham crackers. I like my crust a little more coarse, so I use my wooden rolling pin. While my old middle school woodshop class rolling pin works well, I'm dying to try this French rolling pin!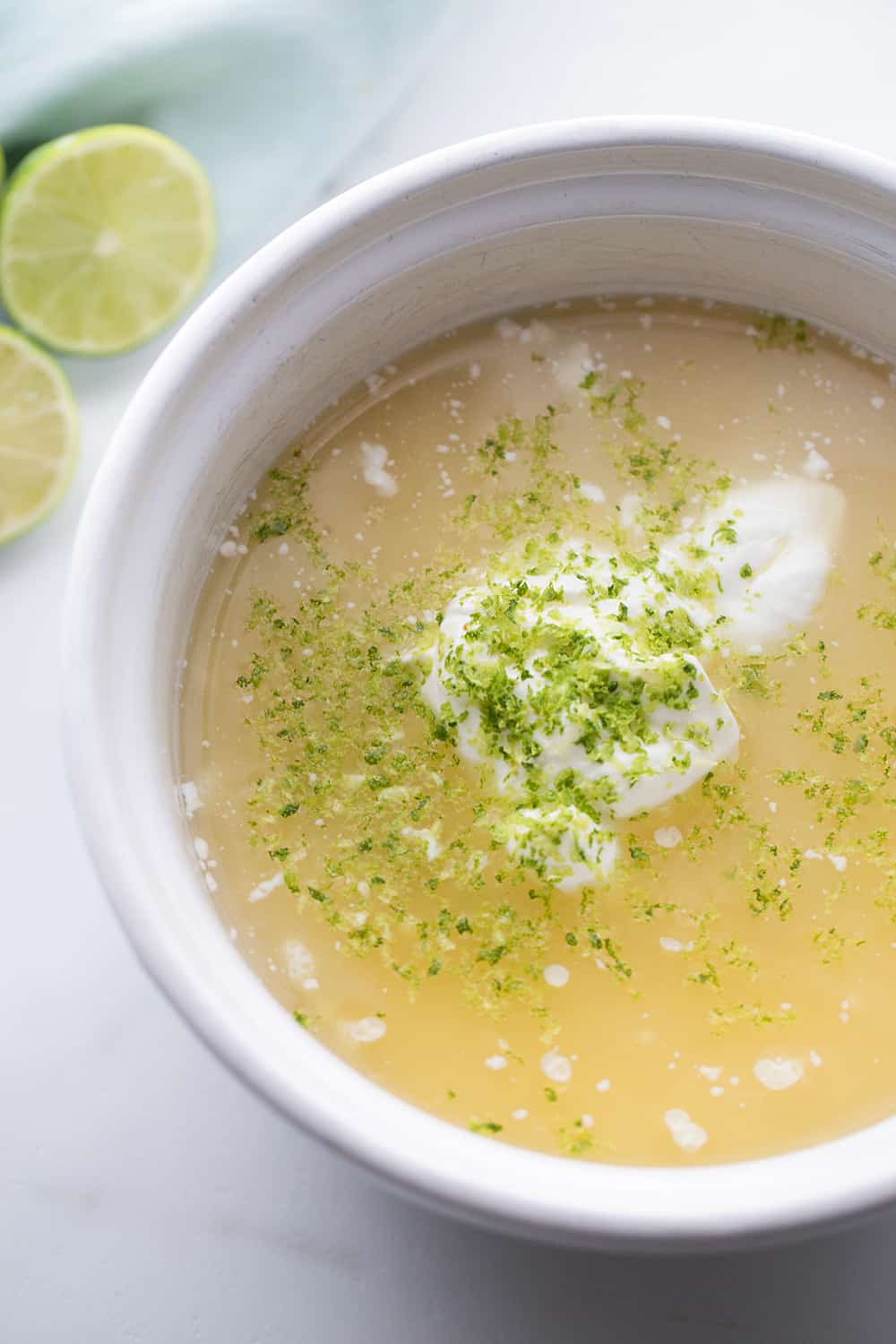 Plus, homemade graham cracker crust tastes way better than storebought any day.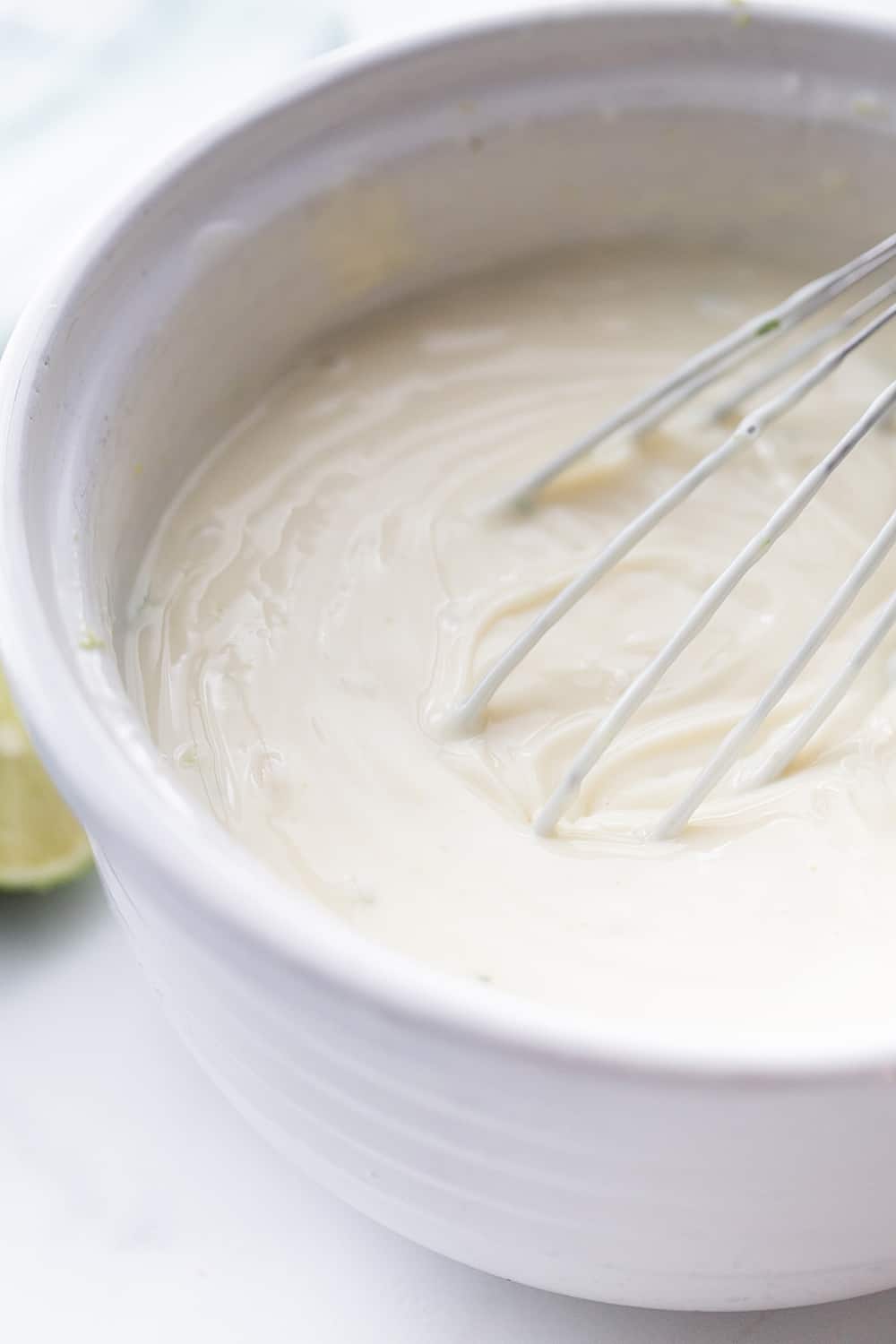 And guess what? If you can't find key lime juice, you can use regular lime juice. Last time I made this recipe, I doubled it so Nathan could have his very own birthday pie but discovered partway through, I didn't have enough key lime juice.
I substituted regular ol' lime juice and the pies still tasted fantastic. Whew!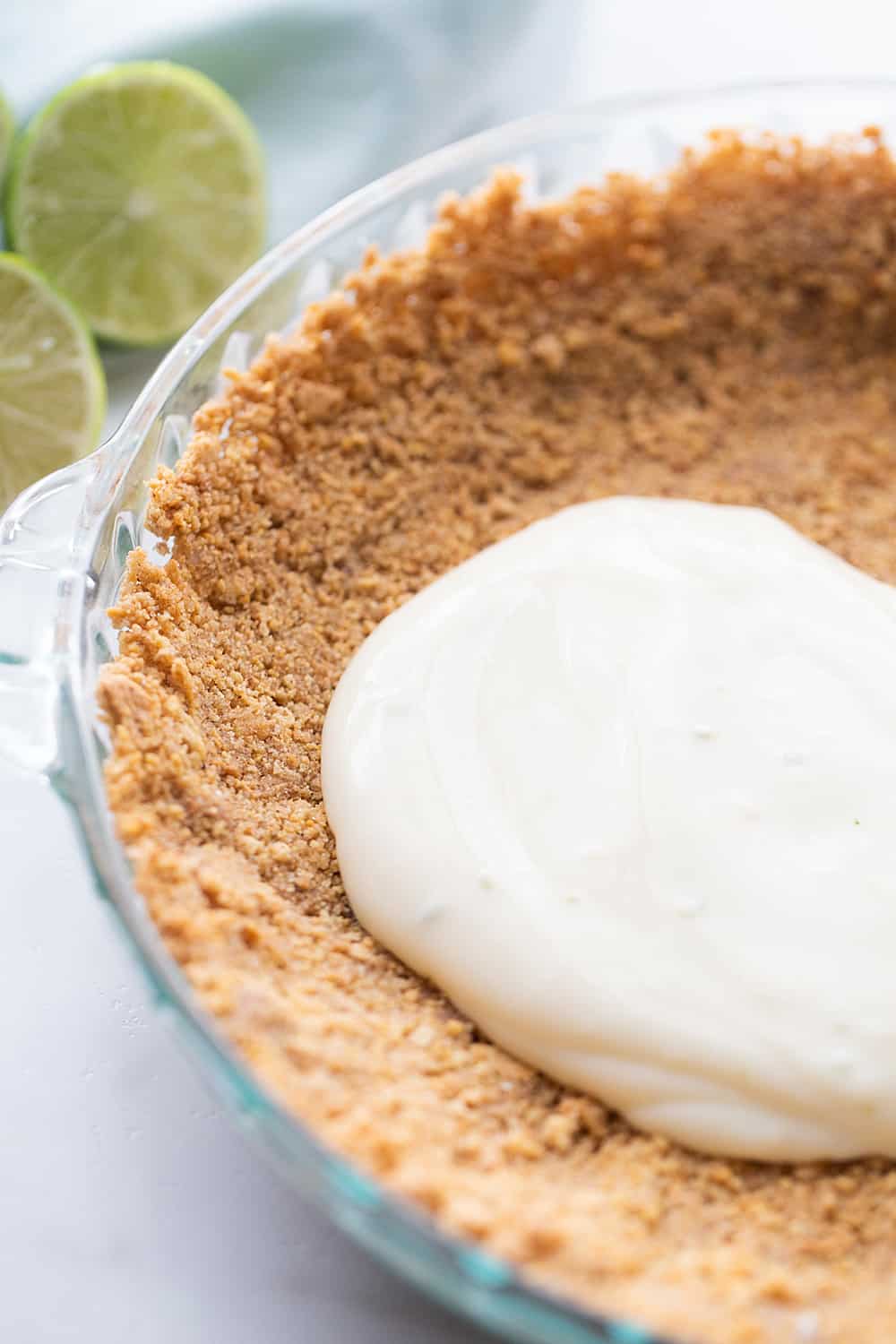 Of course, nothing beats the homemade whipped cream on top, not even the extra creamy canned stuff. Don't get me wrong, the canned stuff is good to have on hand when you need a quick shot of somethign sweet.
But making it yourself means you can make it as sweet as you'd like! With key lime pie, I do a little extra sugar since the pie is on the tart side. But if I'm using it to top something like brookies or applesauce crunch cake, I'll cut back a bit on the sugar.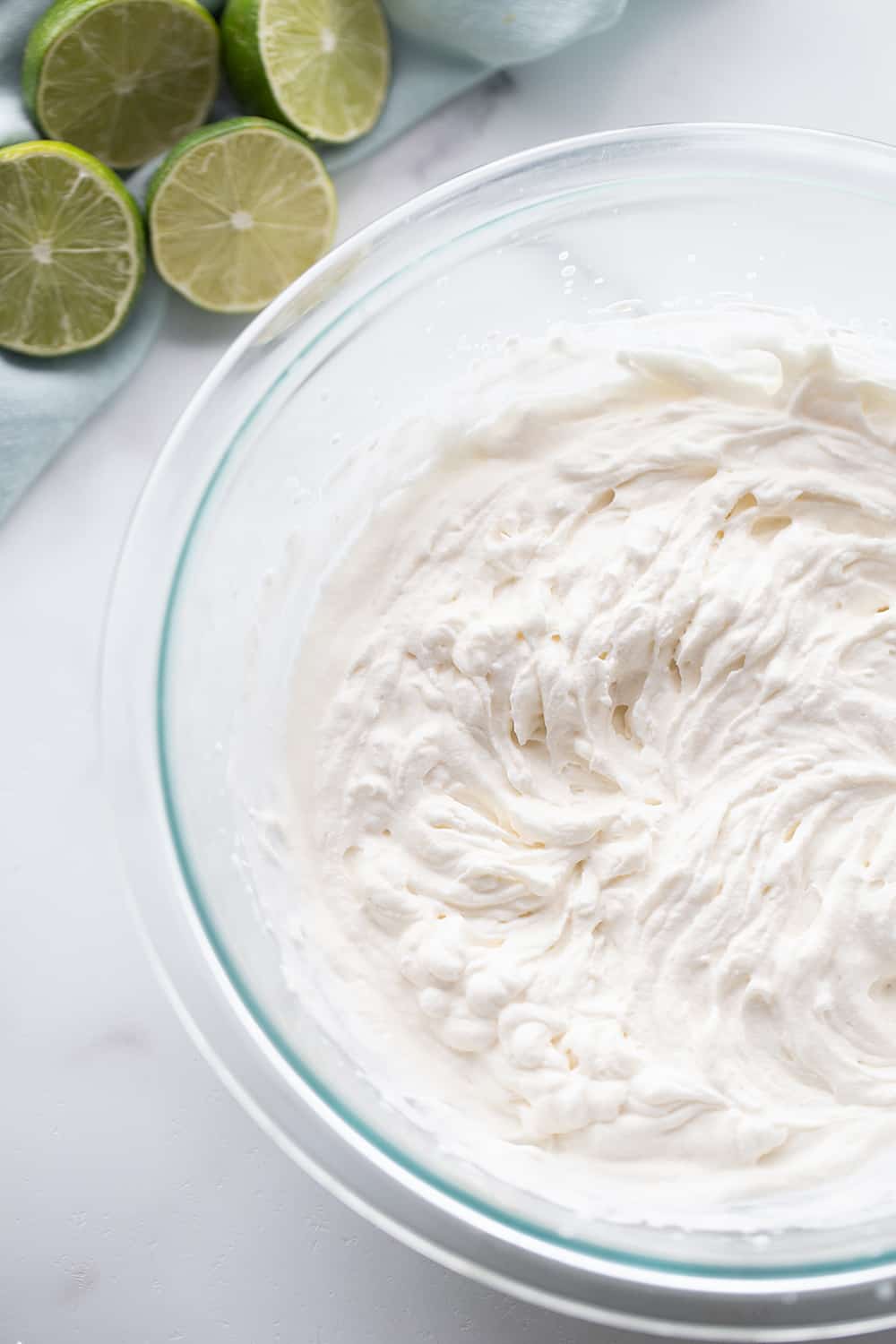 Ready to make some key lime pie? Here's how easy it is!
How to Make Key Lime Pie
Step 1: Combine graham cracker crumbs, melted butter, and sugar in a bowl; press into pie plate. Bake.
Step 2: Combine sweetened condensed milk, sour cream, key lime juice, and lime zest and pour into pie pan. Bake.
Step 3: Beat heavy cream until it begins to thicken; add powdered sugar and vanilla. Beat until soft peaks form. Dollop on pie slices and serve.
Easy pie-easy!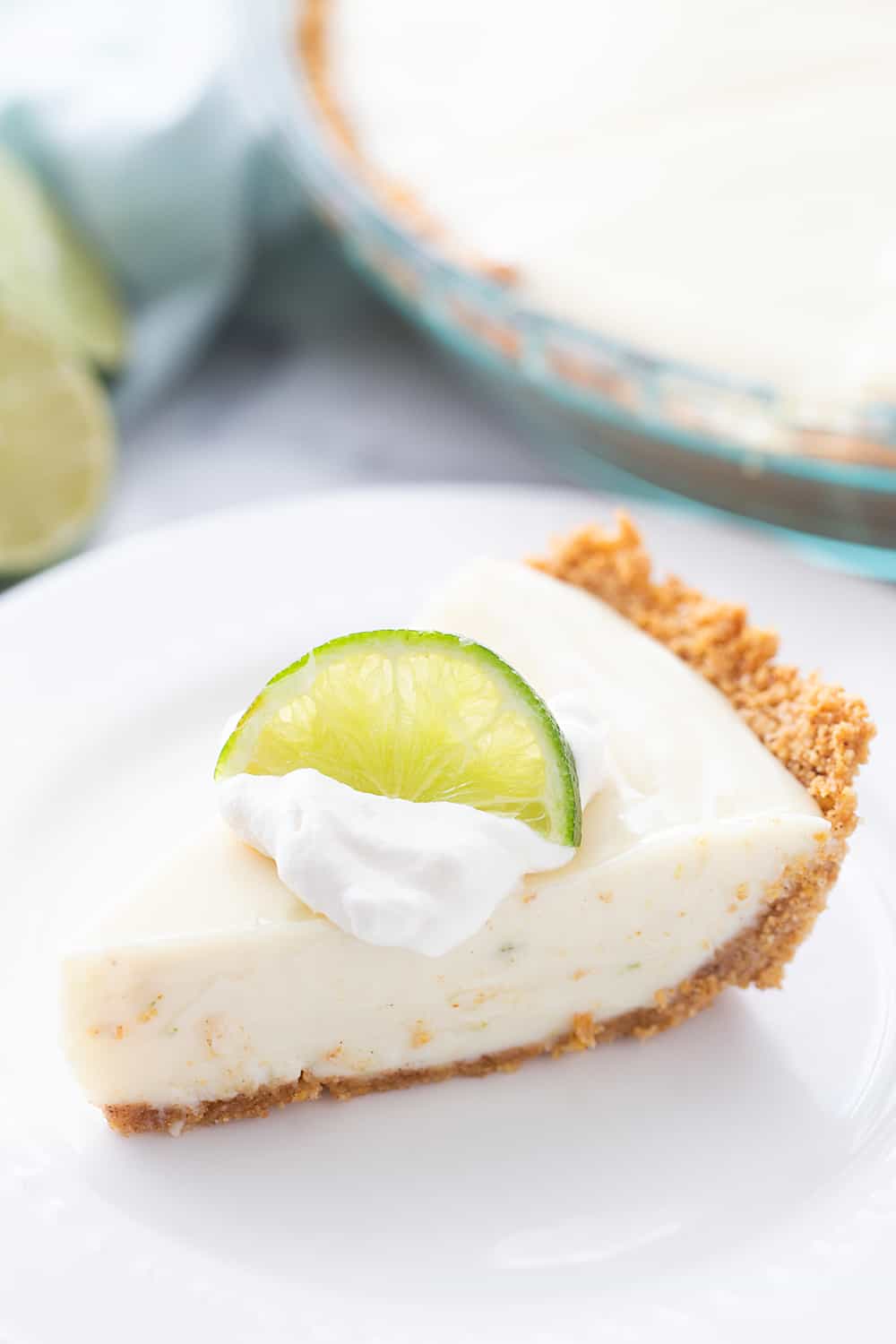 If you have any key lime pie fans in the family, you've gotta try this recipe. It's super easy and super scrumptious!
Printable recipe for easy key lime pie with homemade whipped cream below. Enjoy!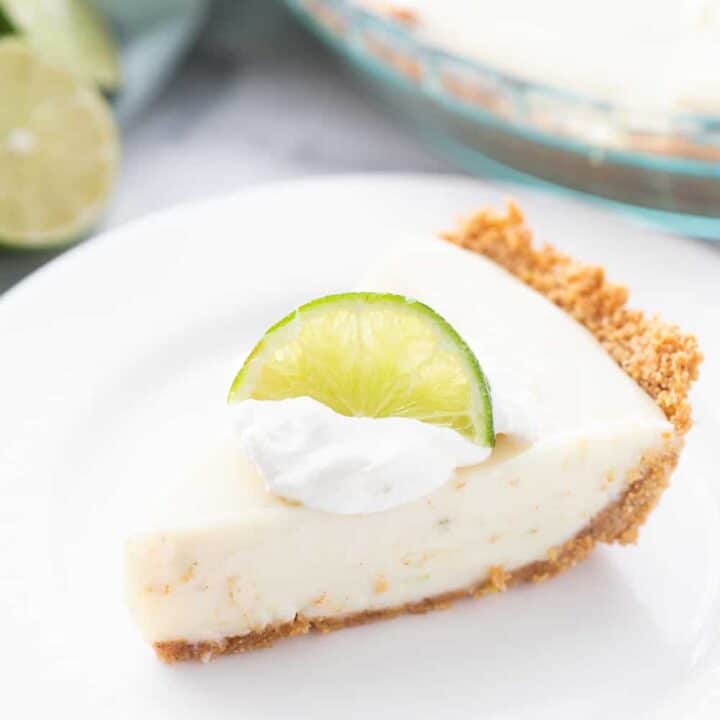 Easy Key Lime Pie
Inactive Time:
30 minutes
Total Time:
1 hour
5 minutes
This easy key lime pie calls for a homemade graham cracker crust and the easiest pie filling ever. Top it with homemade whipped cream and it's always a hit!
Ingredients
Graham cracker crust
1 1/2 cups finely ground graham cracker crumbs
1/3 cup sugar
6 tablespoons butter, melted
Pie filling
3 cups sweetened condensed milk
1/2 cup sour cream
3/4 cup key lime juice
1 tablespoon grated lime zest
Whipped cream
1 cup heavy whipping cream
3 tablespoons powdered sugar (or to taste)
1/2 teaspoon vanilla extract
Instructions
Crust
Preheat oven to 375 degrees. Mix graham cracker crumbs, sugar, and melted butter in a medium bowl until well blended.
Press mixture into an 8- or 9-inch pie plate. Bake for 7 minutes. Cool.
Pie filling
Preheat oven to 350 degrees. Combine condensed milk, sour cream, lime juice, and lime zest in a large bowl. Mix well and pour into graham cracker crust.
Bake for 5 to 8 minutes until tiny pinhole bubbles burst of the surface of pie. DO NOT brown!
Chill pie thoroughly before serving. Garnish with whipped cream and lime slices.
Whipped cream
Using chilled beaters and a chilled small mixing bowl, beat heavy whipping cream until it begins to thicken. Add confectioners' sugar and vanilla; beat until soft peaks form.
Store in refrigerator.
Notes
FOLLOW HALF-SCRATCHED ON INSTAGRAM (@half_scratched) and share the recipes you're whipping up in the kitchen. Don't forget the #halfscratched hashtag so we can see what you've made!
Nutrition Information:
Yield:

12
Serving Size:

1
Amount Per Serving:
Calories:

461
Total Fat:

23g
Saturated Fat:

14g
Trans Fat:

1g
Unsaturated Fat:

7g
Cholesterol:

69mg
Sodium:

200mg
Carbohydrates:

59g
Fiber:

0g
Sugar:

53g
Protein:

8g