This creamy chicken and rice soup is by far the most requested soup I make, which is kind of funny because it's nothing fancy. You have brown rice, celery, onion, chicken and some salt and pepper in a thick, creamy soup base.
.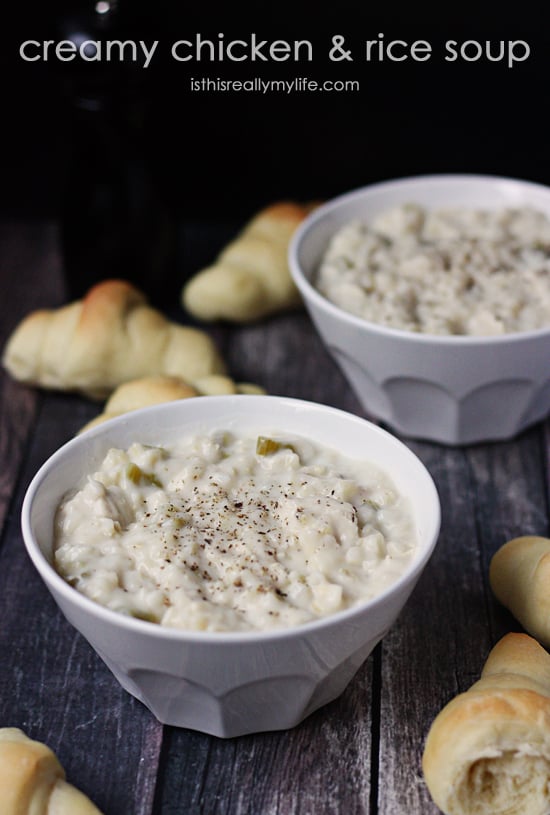 .
But what this creamy chicken and rice soup may lack in an extensive ingredient list and Michelin-star appearance, it more than makes up for in simplicity, comfort and heartiness.

And milk. Lots and lots of milk.
.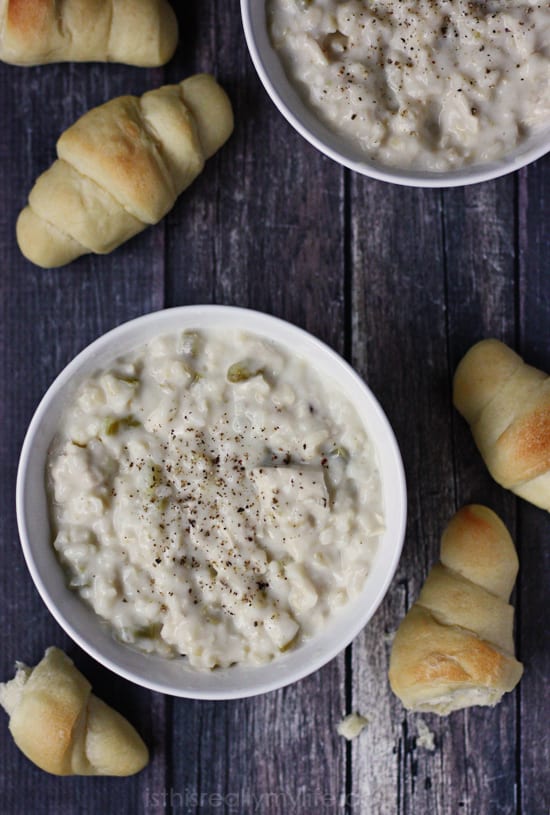 .
This homemade soup is perfect for feeding a large crowd. A single batch will feed our family of six with a few servings left over for Nathan's lunch the next day. And the leftovers are really, really, really yummy.
We like our creamy chicken and rice soup extra thick but you can easily thin it by adding more milk. When reheating leftover soup, you'll definitely want a few tablespoons of milk in there…unless you prefer eating your soup with a fork.
The best side dish when it comes to this soup is my favorite dinner roll recipe. These homemade rolls are requested more often than salted caramel butter bars.
.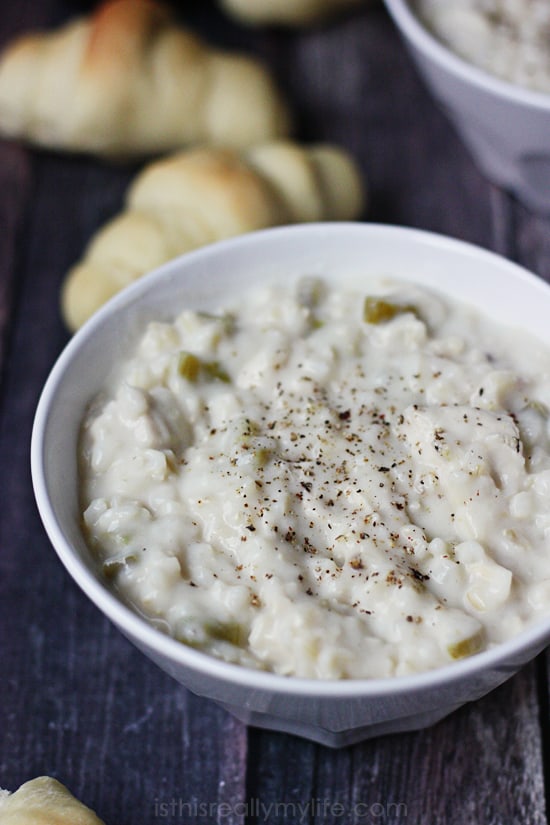 .
Printable recipe for creamy chicken and rice soup below. Enjoy!
.

Creamy Chicken & Rice Soup
This is my family's most requested soup recipe. It's simple, hearty and delicious! Feel free to add more milk to thin it as it cooks.
Author:
Emily ~ isthisREALLYmylife.com
Ingredients
1½ cups chopped celery
1½ cups chopped onion
2 cups uncooked brown rice
½ T chicken bouillon powder
1 (32-oz) carton chicken stock
1¼ cup water
1 cup salted butter
¾ cup flour
3 cups chopped cooked chicken
6 cups milk, divided
¼ tsp white pepper
Salt and freshly ground black pepper to taste
Instructions
Combine the celery, onions, rice, bouillon, broth and water in a large pot and bring toa boil. Reduce heat to low, cover and simmer for 30 to 45 minutes or until rice has absorbed most of the liquid and is fully cooked. Remove from heat.
Melt butter in a medium saucepan over medium heat. Slowly whisk in flour to make a roux. Slow add 4 cups of milk, stirring constantly. Add this and the chicken to the rice and return to stovetop over low heat.
Add remaining 2 cups of milk. Add white pepper and season with salt and black pepper to taste. Allow to simmer at least 30 minutes, stirring every 10 to 15 minutes. Add more milk if soup gets too thick. Top with freshly ground black pepper when serving (optional).
Though creamy chicken and rice soup is my family's favorite homemade soup, they also love these soup recipes. I bet you would too!
.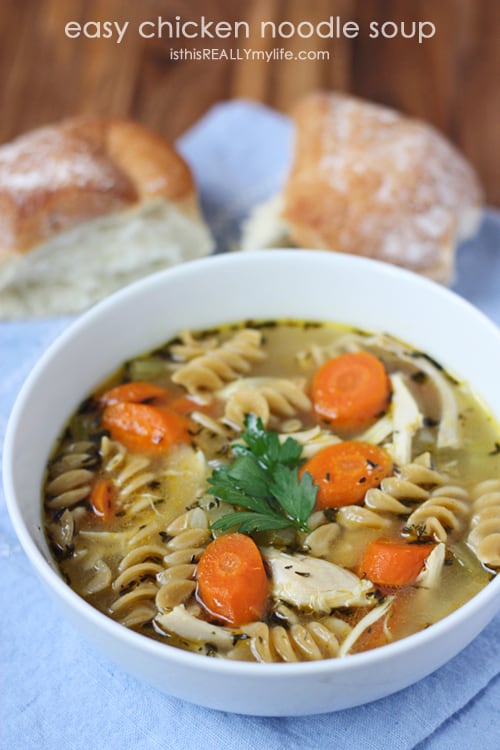 Super easy chicken noodle soup
.


Cafe Zupas Wisconsin cauliflower soup
.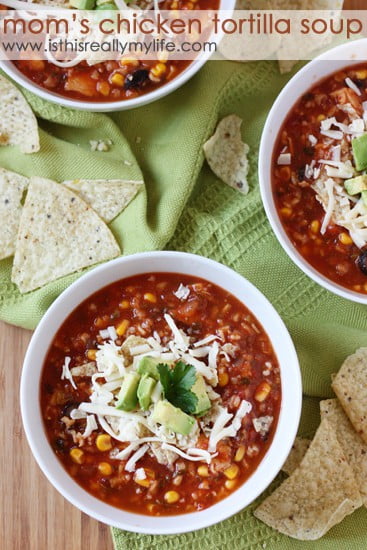 .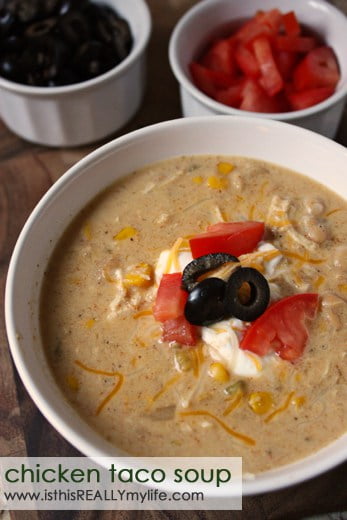 .
.
If you're looking for more yummy soup recipes, try browsing my soup recipes Pinterest board.
.
.


Feel free to "like" is this REALLY my life? on Facebook. It won't always earn you an extra entry in a giveaway but it will give you warm fuzzies.
Don't forget to sign up for free is this REALLY my life? updates via RSS or email so you don't miss a single awesome post.
.