We like this peasant bread so much—and it's so easy to make—I finally had to demand my daughter bake it only on Sundays. We can easily down two loaves!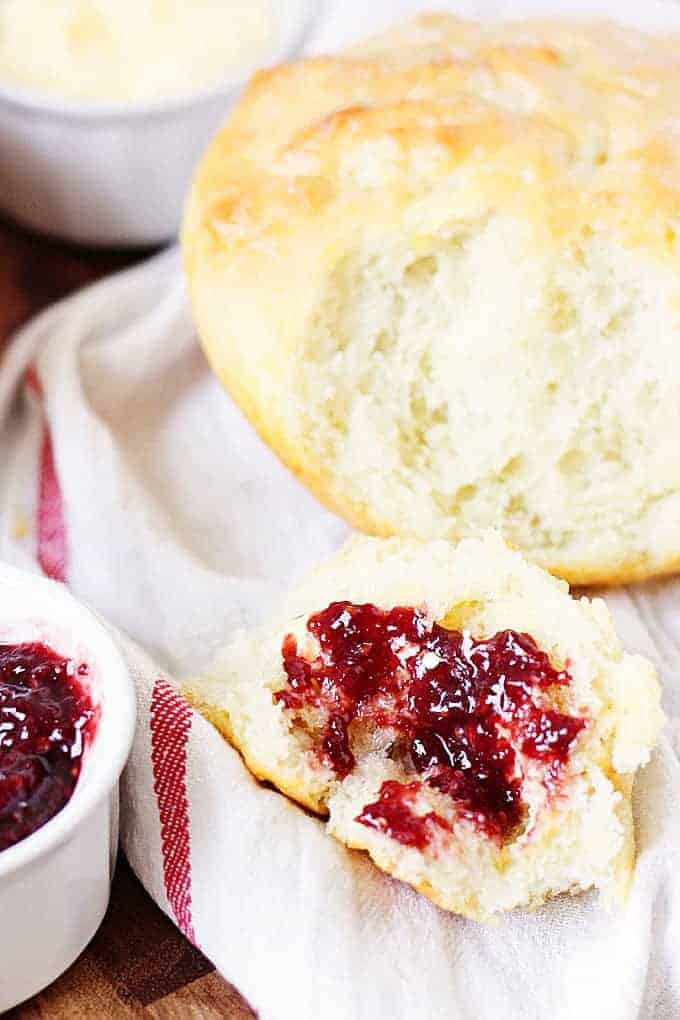 Post may include affiliate links, which means if you click on a link and purchase something, you won't pay anything extra but it will help support this blog.
I'm not gonna lie. I kinda like having a 16-year-old daughter who loves to bake. She's made everything from fantastic peanut butter bars to red velvet donuts.
Her latest and greatest concoction is this amazing peasant bread. We like it so much—and it's so easy to make—I finally had to demand she bake it only on Sundays.
I'm not kidding. We can go through two loaves in one dinner.
Peasant bread is an easy, basic yeast bread that comes together quickly. The secret is using oven-safe bowls for baking and baking two loaves since it disappears quickly!
Speaking of dinner, this peasant bread pairs perfectly with the one-pot turkey chili recipe I posted earlier this week. If you look closely, you'll see it pictured in the background.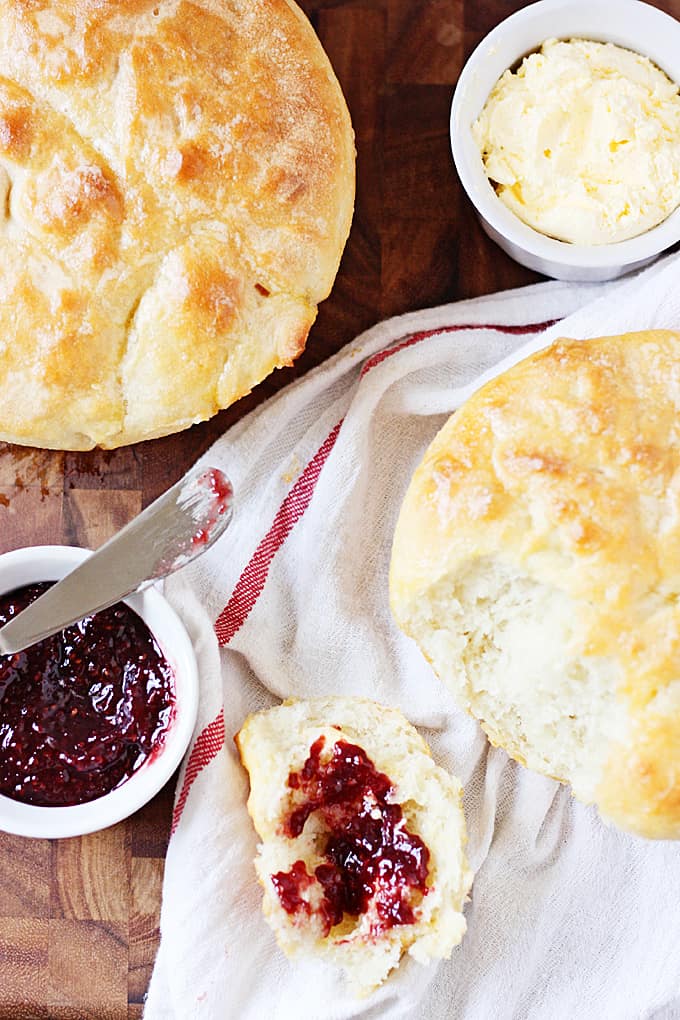 Madison found this recipe via Pinterest (no surprise there!). You can find the original recipe with variations on Alexandra Cooks.
She also shares which bowls are best to use and gives suggestions if incorporating different flours and yeast. The go-to bowl is the Pyrex Prepware 1.5-quart mixing bowl because it's the perfect size for splitting the dough in half, and smaller loaves seem to bake better.
You can actually get a 2-pack of these bowls for $16.89 versus $9.10 for a single bowl. Stock up because you'll be baking this peasant bread weekly!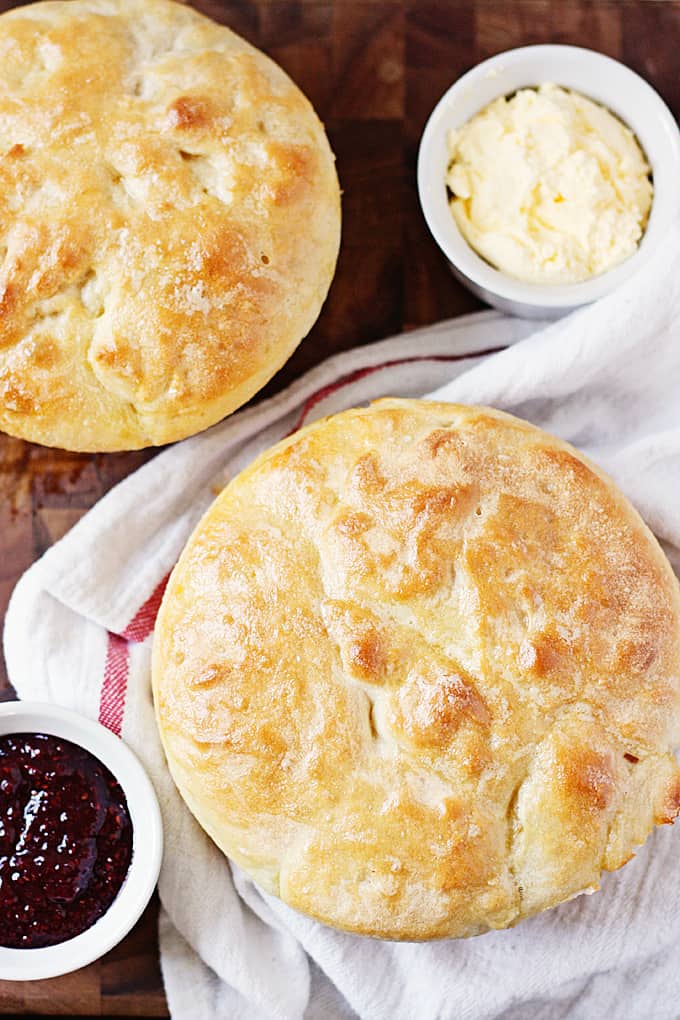 I did find the amount of information in the original post a bit overwhelming for a printable recipe so I've simplified it below. But hers is worth a read before baking your first of very many batches.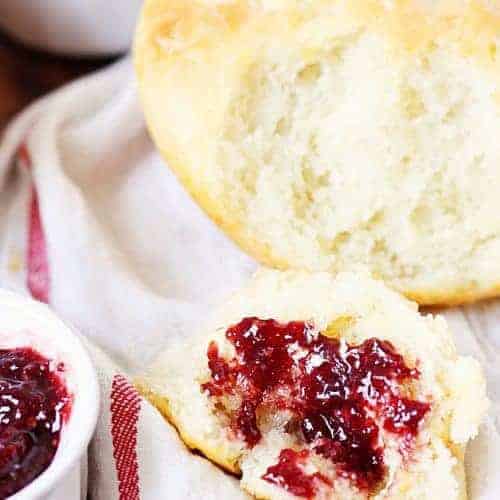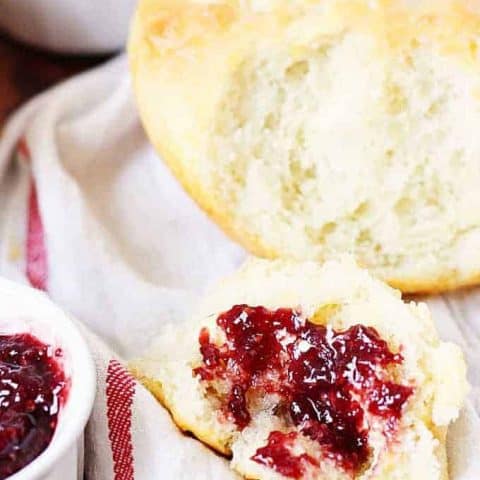 Peasant Bread
Prep Time:
1 hour
30 minutes
We like this peasant bread so much—and it's so easy to make—I finally had to demand my daughter bake it only on Sundays. We can easily down two loaves!
Ingredients
4 cups all-purpose flour
2 tsp kosher salt
2 cups lukewarm water
1 T sugar
2 tsp active-dry yeast
2 T salted butter, softened
Instructions
Dissolve sugar in the water in a small bowl. Add yeast and let stand for 10 to 15 minutes or until mixture is foamy.
Whisk flour and salt together in a large bowl while yeast proofs. Gently stir the yeast mixture and add it to the flour; mix until flour is absorbed. Cover bowl with towel and set aside to rise for at least an hour.
Preheat oven to 425 degrees. Grease two oven-safe bowls with a tablespoon of butter each.
Using two forks, punch down dough, scraping it from the sides of the bowl. Try to turn the dough onto itself as you scrape. Make sure the dough is completely removed from the sides of the bowl.
Take your two forks and divide the dough into two equal portions by pulling the dough apart with the forks. Scoop up each half and place into prepared bowls.
Let dough rise for about 20 to 30 minutes on the counter near the oven until it has risen to just below or above (depending on what size bowl you are using) the top of the bowls.
Bake for 15 minutes. Reduce heat to 375 degrees and bake for 15 to 17 minutes longer. Remove from the oven and turn the loaves onto cooling racks. Let cool for 10 minutes before cutting.
Note: If the loaves look a little pale and soft, return them to the oven without the bowls and bake for another 5 minutes.
Notes
FOLLOW HALF-SCRATCHED ON INSTAGRAM (@half_scratched) and share the recipes you're whipping up in the kitchen. Don't forget the #HALFSCRATCHED hashtag so we can see what you've made!
Nutrition Information:
Yield:

6
Serving Size:

1
Amount Per Serving:
Calories:

65
Total Fat:

4g
Saturated Fat:

2g
Trans Fat:

0g
Unsaturated Fat:

1g
Cholesterol:

10mg
Sodium:

402mg
Carbohydrates:

7g
Fiber:

0g
Sugar:

2g
Protein:

1g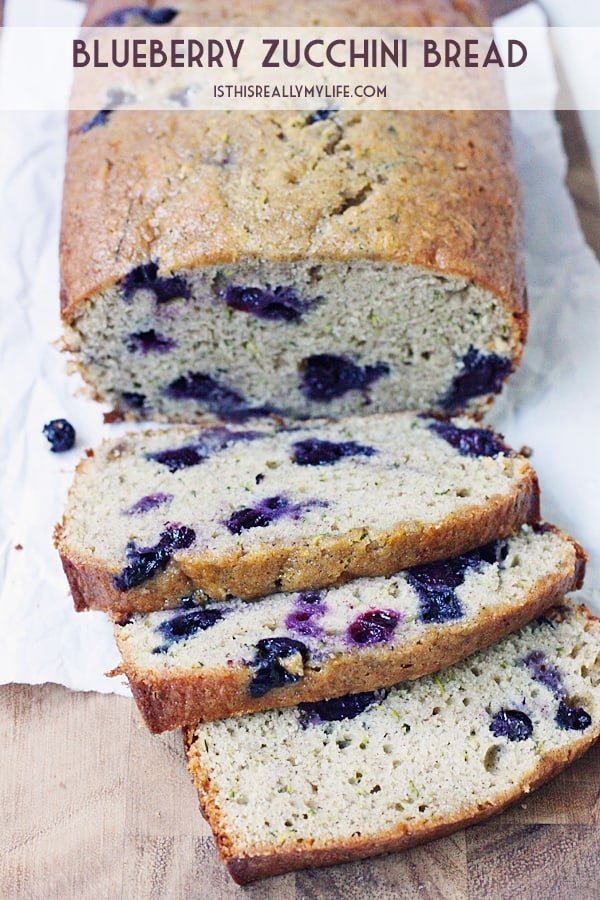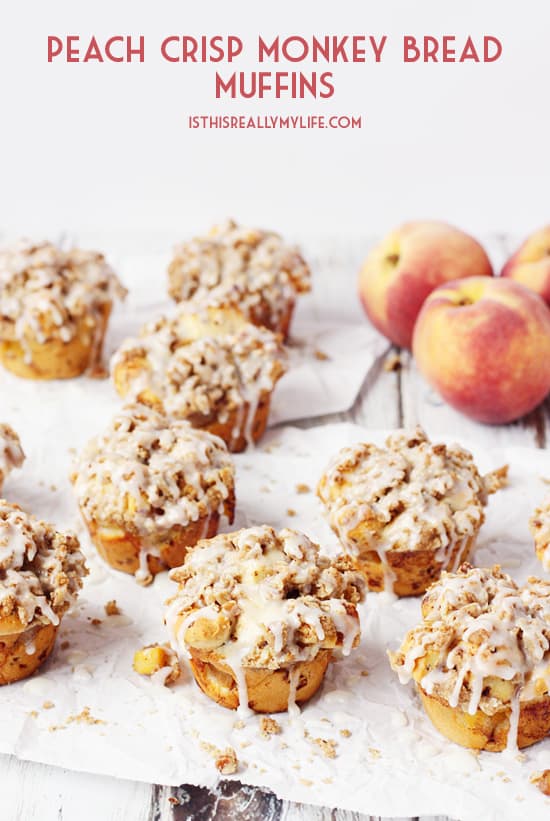 Peach crisp monkey bread muffins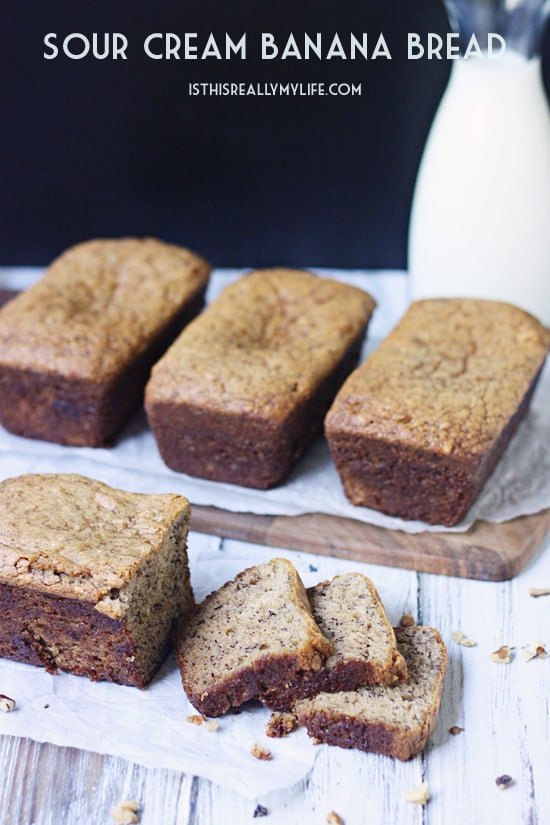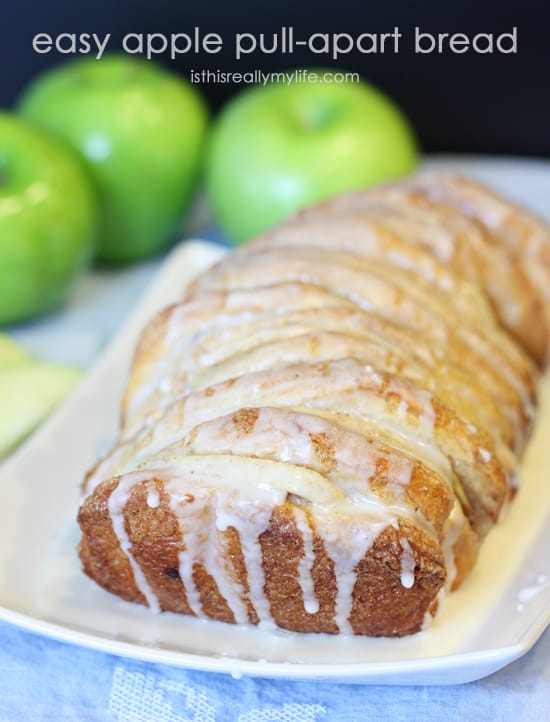 Easy apple pull-apart bread with vanilla glaze