Tilapia is not only one of the easier fish to cook but one of the more affordable to purchase at the market. Some, however, find its general flavor a bit bland. Fortunately, this is a fairly easy problem to get around. The trick is simply to bake it the right way.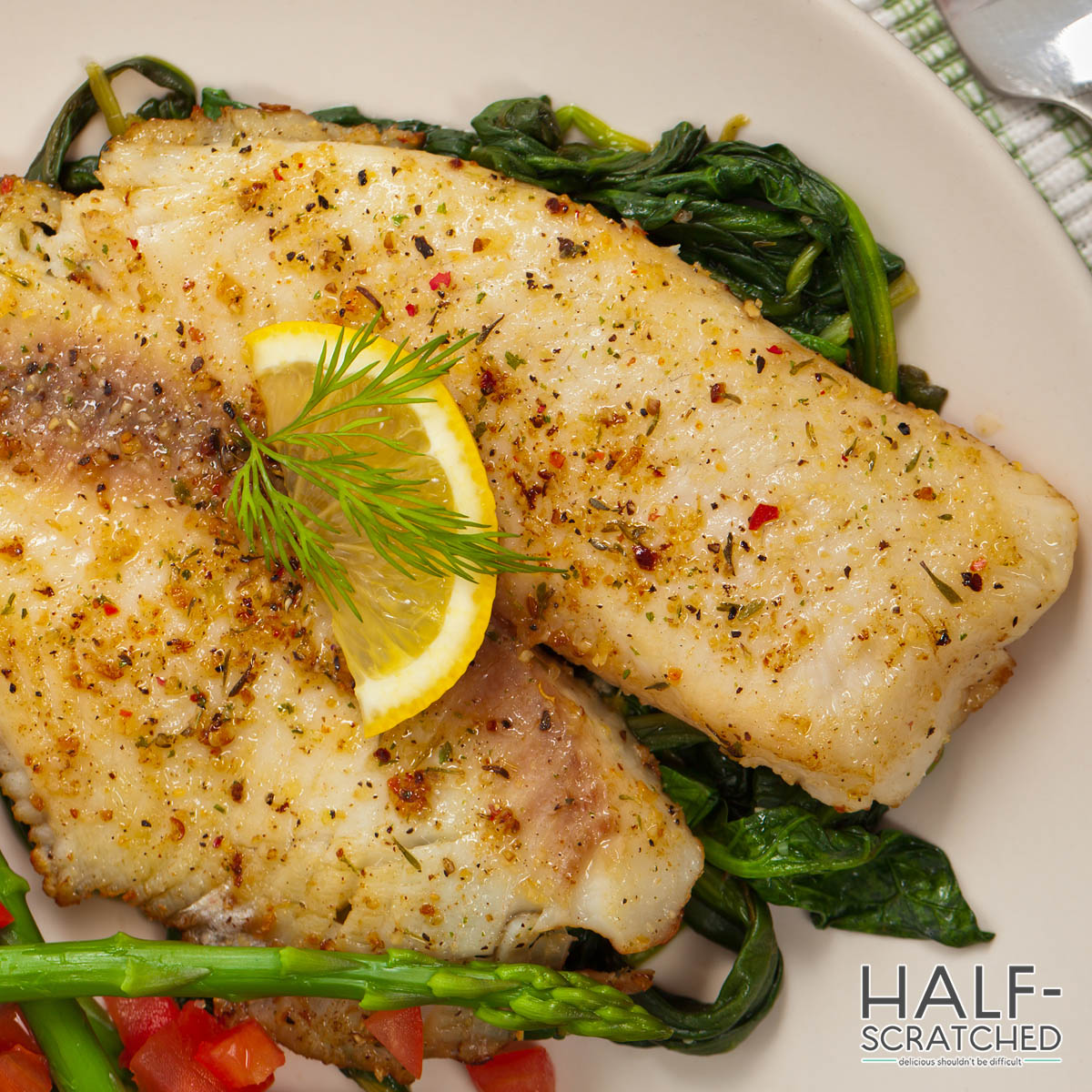 Properly flavoring tilapia and letting it sit in the oven for 15 minutes at 375°F will result in moist, delicious fillets that offer a light and relatively fat-free meal. While this cooking time primarily works for 6-ounce fillets, larger or smaller cuts of fish will only require adjustments of about 5 minutes.
Needless to say, there's a lot more to preparing a healthy and delicious fish fillet than simply letting it sit in the oven. Luckily, this guide will cover everything you need to know to prepare the perfect baked tilapia recipe.
Choosing the Right Tilapia Fillets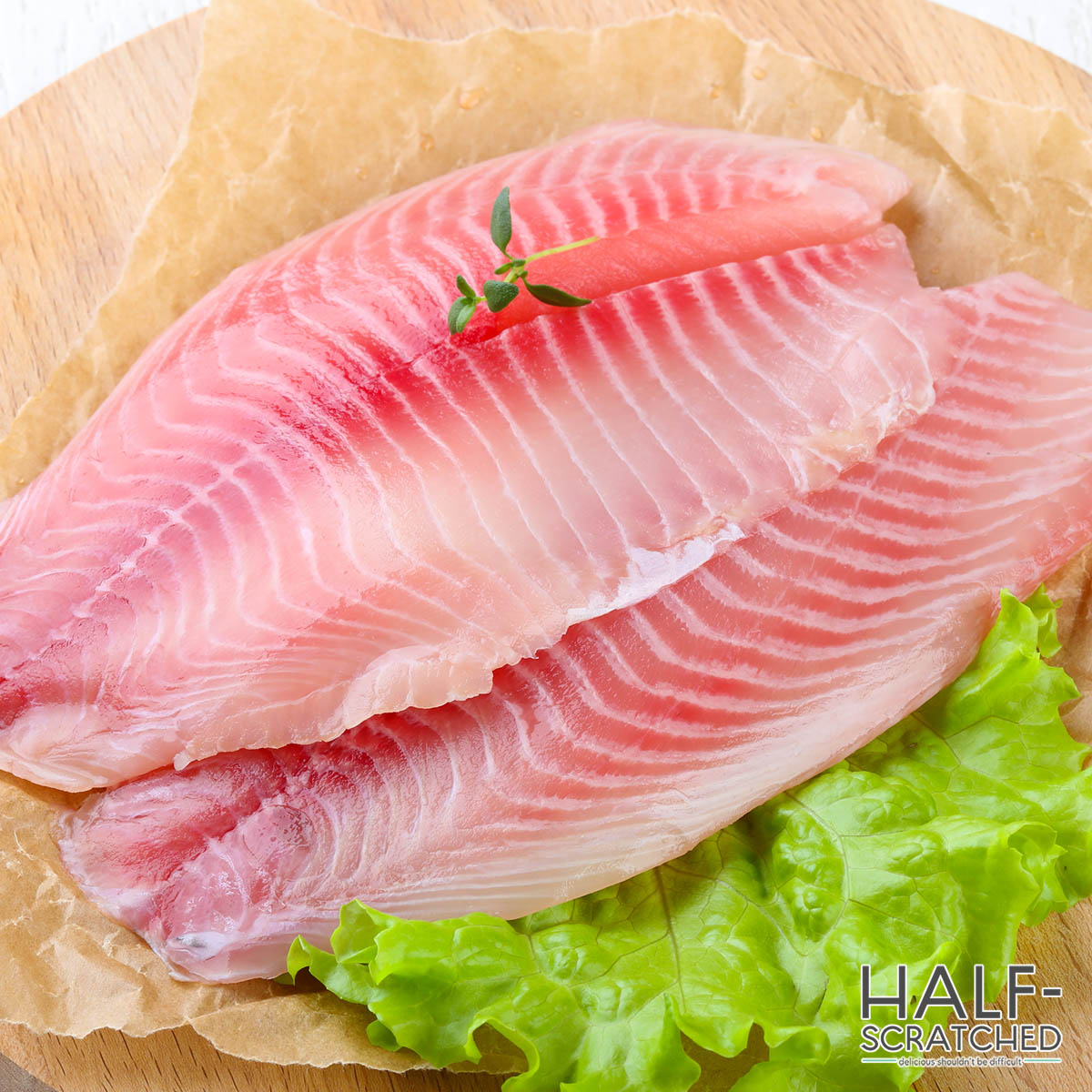 As with any meat or fish, the best way to buy tilapia is to get it fresh. It's even better to find tilapia that's been naturally caught, but most tilapia you'll find has been farmed. Regardless of origin, the best tilapia fillets should have a translucent appearance with a pink center vein. Dark red veins are a sign of carbon monoxide treatment.
Frozen tilapia can be harder to assess, but the main thing to look out for is yellowing. When the fillets start turning yellow, it usually indicates freezer burn or natural spoilage. Otherwise, try to hold frozen fillets to the same standards as fresh ones.
Adjusting Baking Time to Fillet Size
Generally speaking, most tilapia fillets tend to hover around 6 ounces, give or take. However, those who prefer smaller or larger cuts of fish can easily find 4-ounce or 8-ounce fillets as well. While these size differentials will only require about 5-minute variations in cooking time, there are exceptions.
The 5-minute rule generally applies when baking at 375°F. Baking at another temperature will change the cooking time even more. The following table should cover most bases when considering the most common fillet sizes and cooking temperatures. Note that the below estimates account for typical batches of four fillets.
| | | | |
| --- | --- | --- | --- |
| | 350°F | 375°F | 400°F |
| 4-oz fillet | 15 min. | 12 min. | 10 min. |
| 6-oz fillet | 20 min. | 15 min. | 12 min. |
| 8-oz fillet | 25 min. | 20 min. | 15 min. |
Why You Should Bake Tilapia Uncovered
The primary reason to cover anything when baking is to seal in moisture while cooking it faster and preventing it from burning. However, since the baking time for tilapia is so low, the risk of moisture loss while baking it uncovered is minimal. Furthermore, with such a tight timeframe to prevent overcooking, baking it faster would be counterintuitive.
Some like to wrap their tilapia in foil because it keeps the fish extra moist while preventing seasonings from dripping onto the pan. If taking this approach, add about 2 minutes per fillet to the baking time and watch it closely. Just be advised that some dislike this method because the foil occasionally adds an unwanted metallic flavor to the fish.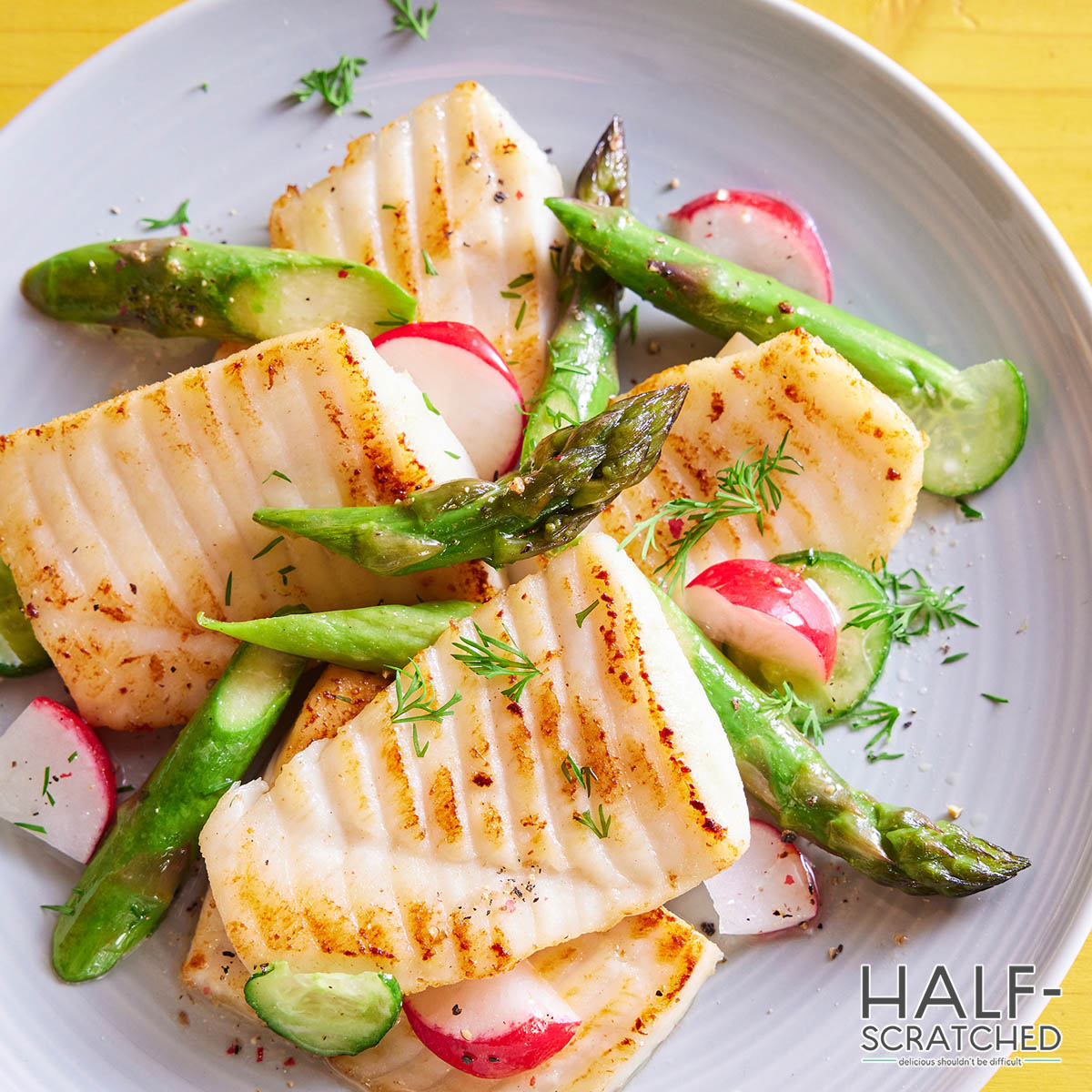 Incorporating Tilapia Into Other Dishes
Once you master the art of baking tilapia, you can start using it for other dishes rather than eating the fillets on their own. Because it's so easy to break apart, tilapia mixes well into dishes such as salads, gumbo, pasta, paella, casserole, or seafood dishes such as clam chowder. Some even use it to make a more affordable bouillabaisse.
The most well-known use of tilapia, however, is to put it in fish tacos. Whether baked or fried, tilapia easily shreds into perfectly sized pieces to stick in a soft taco shell with beans, corn, guacamole, or whatever else you may prefer. And since many enjoy tilapia blackened, those wishing for an extra kick can combine the two ideas and have the best of both worlds.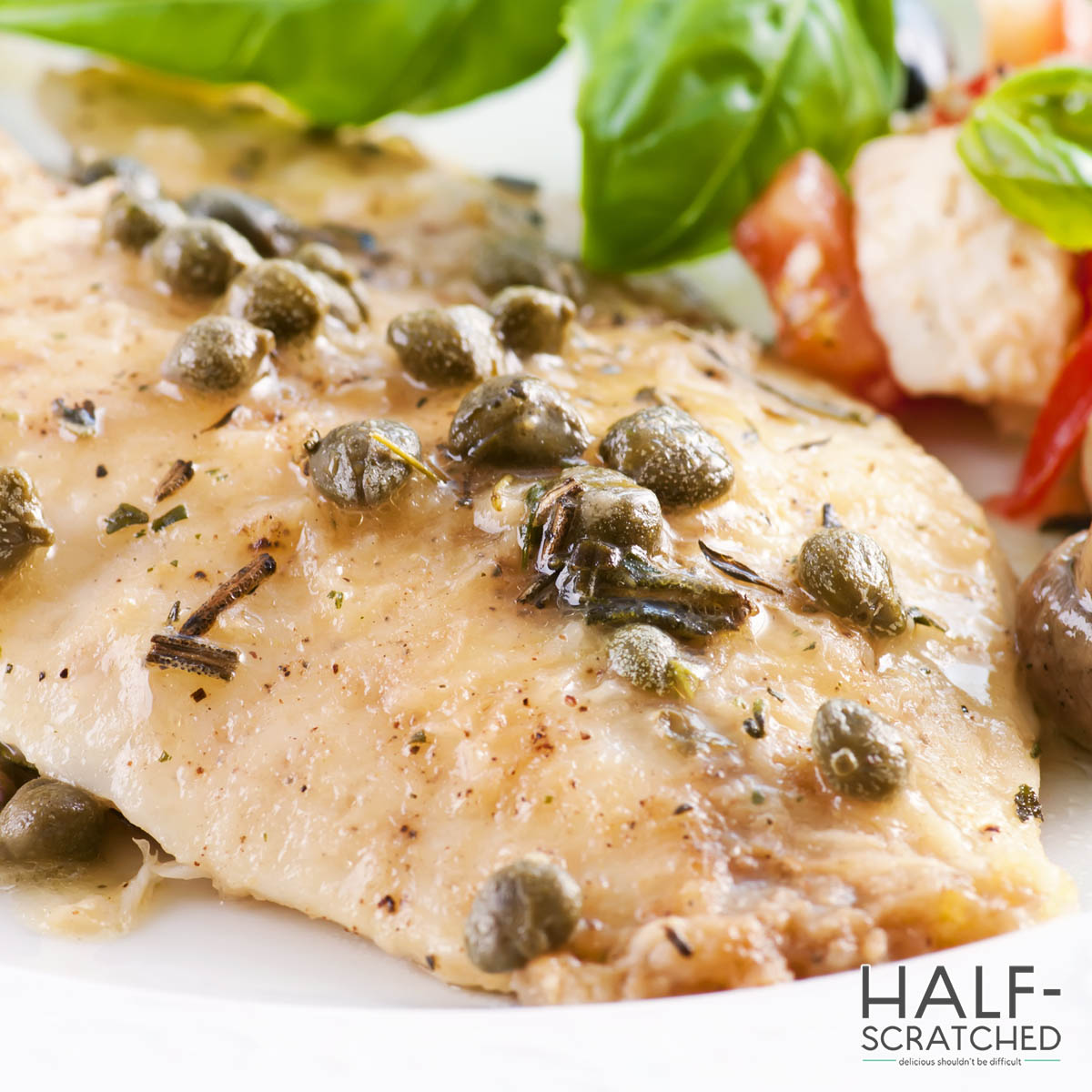 Using an Air Fryer Streamlines the Process
While 15 minutes is a pretty reasonable wait time for a set of tilapia fillets, those looking to prepare just one or two fillets for themselves may desire an alternate method. If you own an air fryer, you can cook 1-2 fillets at a time in less than 10 minutes.
Start by preheating the fryer to 375°F. As the fryer heats up, rub any preferred spices into your fillets. Once the air fryer is ready, you can throw your fillets on the pan and cook up to two fillets at a time in as few as just 8 minutes.
Great Tips for Improving Your Tilapia Recipe
Even when taking the above advice and following the recipe further below, some may wish to experiment with alternative methods of cooking tilapia. While some approaches will require a bit more effort than others, there is no shortage of ways to improve upon even the simplest tilapia recipes. For instance, any of the following five tips can work wonders.
Brine the Tilapia Before Baking
Many tilapia recipes call for rinsing the fillets and patting them down with a paper towel to remove any leftover frost. While this could remove some flavor from some fish, tilapia is plain enough that this shouldn't be a concern. The greater concern is the USDA's warning that rinsing raw meat in the sink could spread unwanted bacteria.
Eliminate this concern by rinsing the fillets in a bowl as opposed to directly in the sink. For added flavor, use brine instead of plain water to let your favorite spices soak into the fillets before it's time to put them in the oven.
Soak Fillets in Milk for 20 Minutes
Some people love the taste of fish but can't stand the smell. Fortunately, there's a very simple solution to that. Rather than making a brine, simply soak your tilapia in plain milk for about 20 minutes. The casein from the milk will bond with the trimethylamine from the fish (the chemical that causes seafood's distinct odor). This makes for a much more enjoyable cooking experience.
Experiment With Different Herbs and Spices
Just because a recipe advises you to use a few particular herbs and spices doesn't mean those are the only ones that go well with the dish. In fact, this is where tilapia's relative lack of natural flavor actually becomes a selling point. Since you aren't competing with the natural flavor of the fish, you can try out any herb or spice combination you want.
Just a few ingredients you may wish to play around with include garlic butter, paprika, Cajun seasonings, chili powder, turmeric, and even mustard. Additionally, some like to experiment with various sauces, such as scampi sauce with lemon and capers. As soon as you learn the base recipe for baking tilapia on its own, infinite further possibilities open up to you.
Use a Baking Dish to Cook Sides at the Same Time
If choosing to eat your tilapia with roasted veggies, the simplest way to improve your dining experience is simply to pop them both in the oven at the same time so they'll absorb the flavors from each other. Just remember that many vegetables take longer to roast than tilapia, so you may wish to steam or sauté them first if you prefer them a bit soft.
Consider Adding Breadcrumbs
One improvement especially popular with those who have a taste for catfish is to coat their fillets with egg and then dip them in breadcrumbs before baking them. This will add a bit of extra texture, and you can even soak the crumbs in lemon first to give them more zest. It will add a few carbs to the dish, but it won't significantly affect cooking time.
Some Frequent Questions About Tilapia
How long can leftover tilapia be stored?
Like most cooked seafood, leftover tilapia will last in the fridge for about 3-4 days when properly stored in a sealed container. It will stay safe in the freezer for significantly longer, but expect a fair reduction in quality if storing for longer than 60-90 days.
How do you know if tilapia is overcooked?
Overcooked fish frequently starts to ooze. If you check your tilapia and see a white protein leaking out, do not leave it cooking any longer. Otherwise, overcooked fish that isn't quite too burnt to eat will still be dry and unpleasantly hard. The best tilapia should be flaky enough to break apart with minimal effort.
Is undercooking tilapia dangerous?
Many people actually enjoy slightly undercooked tilapia in the same way they'd enjoy a rare steak. Apart from a few rare cases of salmonella or scombroid poisoning, undercooked seafood isn't as dangerous as many people think. However, failure to store it properly and avoid cross-contamination can greatly exacerbate the risks.
What sides pair well with tilapia?
Tilapia goes well with a number of sides, depending on your tastes and how hungry you are. A light eater might pair tilapia with steamed or roasted vegetables, whereas some prefer to counterbalance tilapia's relative lightness with starches such as potatoes. It also goes quite well on a bed of grains, particularly quinoa or wild rice.
Quick and Easy Recipe for Baked Tilapia
This fast and easy tilapia recipe can be easily customized to include all your favorite herbs and spices.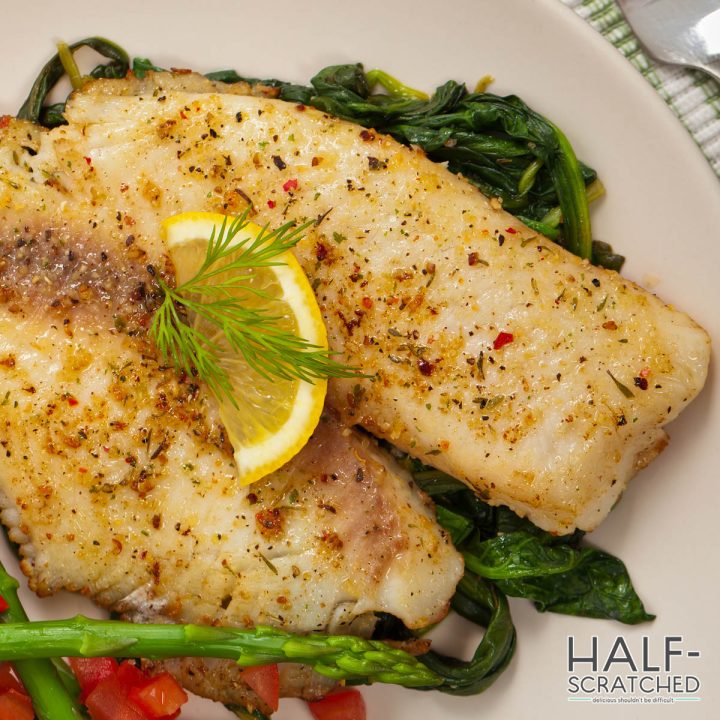 How Long to Bake Tilapia at 375 F
Learn how long to bake tilapia at 375°F to absolute perfection with this comprehensive guide and 20-minute recipe!
Ingredients
4 unfrozen tilapia fillets, 6 ounces each
1 tablespoon olive oil
¼ teaspoon ground black pepper
½ teaspoon salt
1 tablespoon cayenne
3 tablespoon mayonnaise
½ cup parsley, chopped
1 quartered lemon
Instructions
Preheat your oven to 375°F.
Place tilapia fillets flat side down on a greased or lined baking dish.
Drizzle olive oil over fillets and rub it evenly over their surface.
Sprinkle pepper, salt and cayenne evenly over the fillets and gently rub in.
Coat mayonnaise evenly over fillets using a knife or rubber spatula.
Bake for 15 minutes or until fully opaque and easily separated with a fork.
Remove from oven and sprinkle ⅛ cup parsley over each fillet.
Plate fillets with a lemon wedge for extra flavoring.
Enjoy with a side of rice or veggies.
Nutrition Information:
Yield:

4
Serving Size:

1
Amount Per Serving:
Calories:

168
Total Fat:

13g
Saturated Fat:

2g
Trans Fat:

0g
Unsaturated Fat:

10g
Cholesterol:

29mg
Sodium:

359mg
Carbohydrates:

3g
Fiber:

1g
Sugar:

1g
Protein:

12g