Not all cooking styles of this versatile fish are built equal. Some methods, like breading, will take longer than cooking a fillet with a dash of olive oil. Keep your favorite recipe in mind when you consider how long to bake tilapia at 350.
On average, tilapia will need to bake in the oven at 350 F for 10-15 minutes.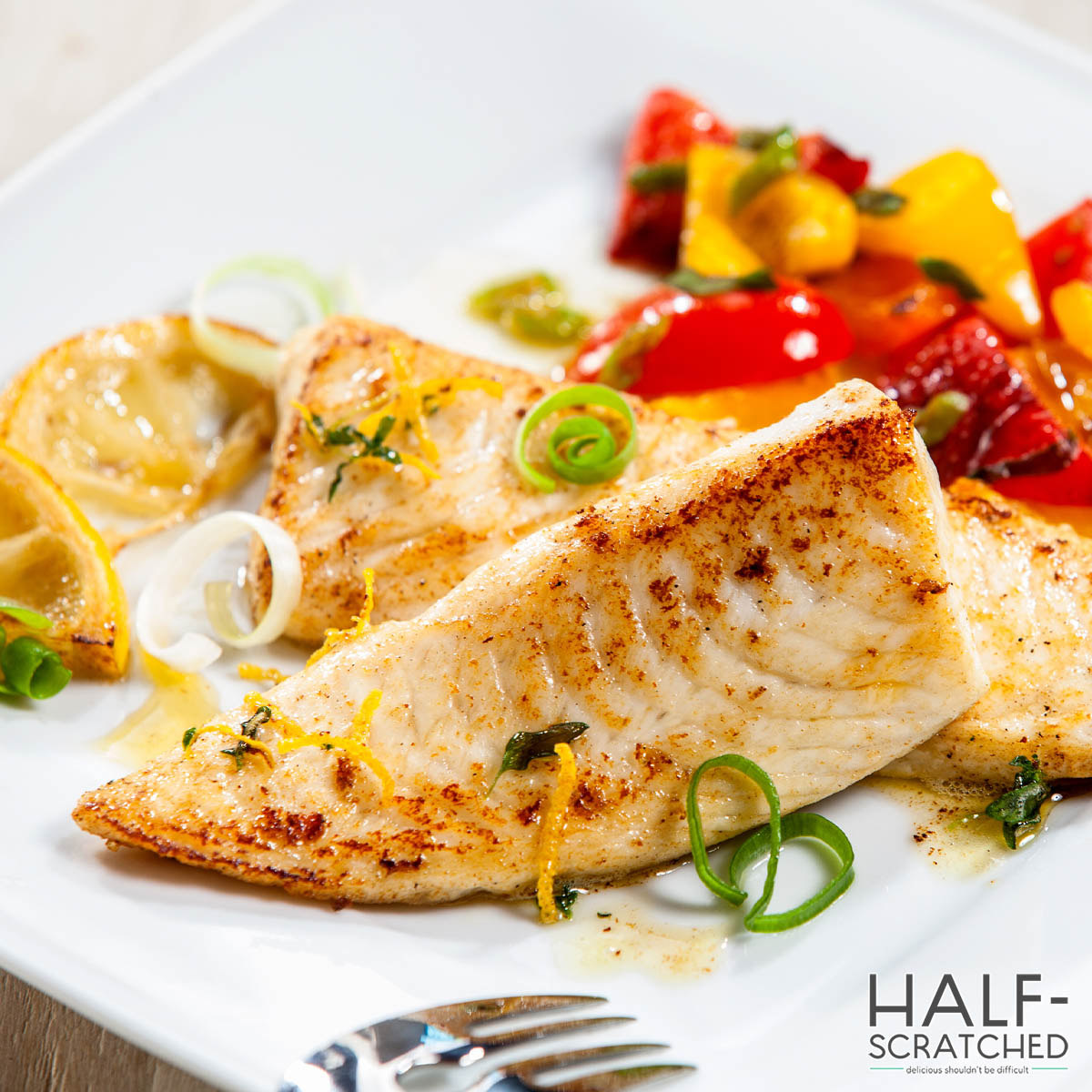 Whether you're a seasoned pro or a beginner in the kitchen, these tips will help you to create the perfect baked tilapia every time.
Tilapia Fillets
Fillets are an easy, quick, customizable way to enjoy this tasty, healthy fish. When it comes to baking tilapia fillets at 350 F, it will typically take about 10-15 minutes to cook the fish until it is fully done. The specific baking time will depend on the overall thickness of your fillets, as well as any additional ingredients or seasonings you are using.
Breaded Tilapia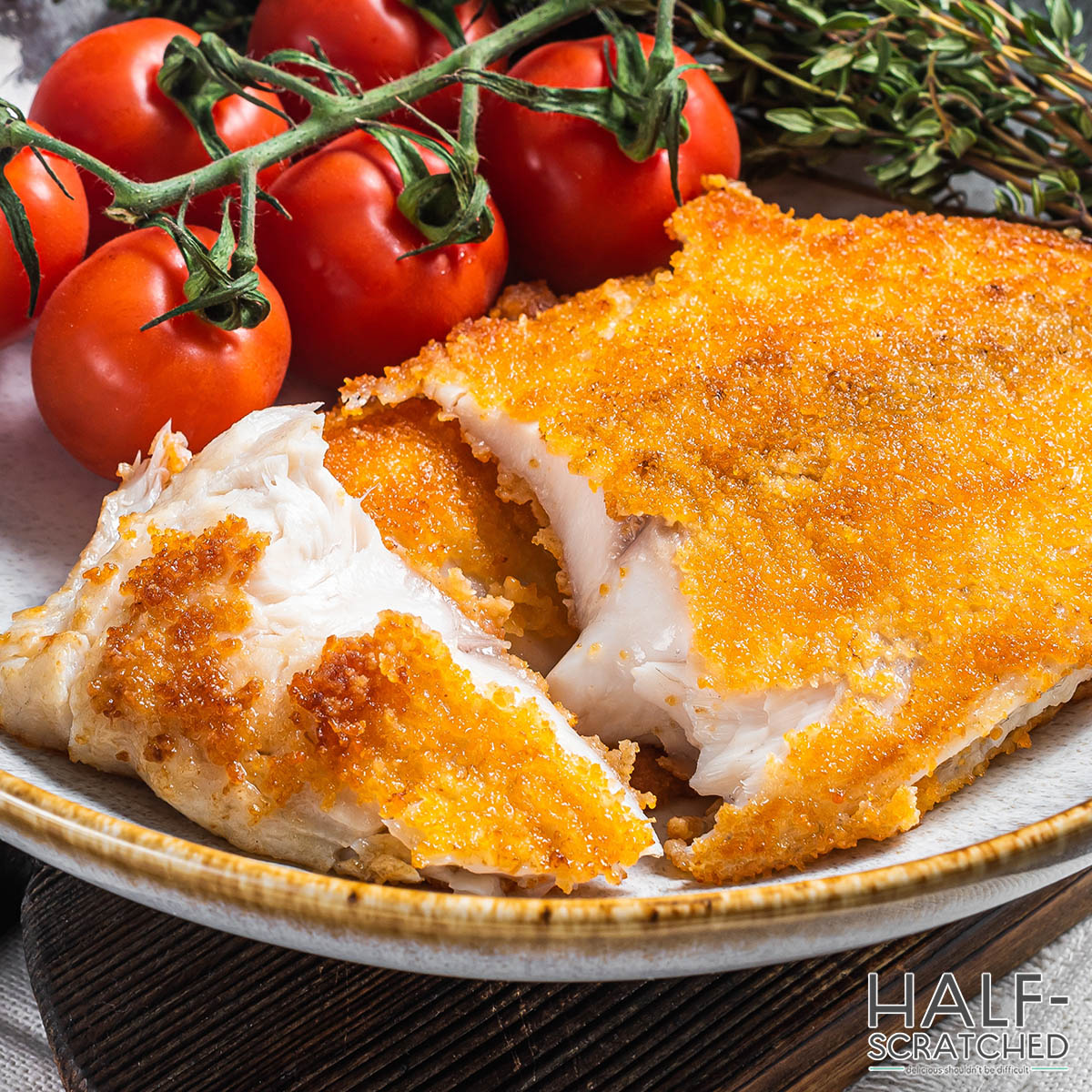 No one can blame you for preferring a crispy, crunchy coating on your tilapia! If you're baking breaded tilapia at 350, you need to allocate a bit more time to cook the fish.
The breading will need to be heated through and crispy, which will add an additional 5-10 minutes to the baking time. In total, it will likely take about 15-25 minutes to bake breaded tilapia at 350 degrees.
Whole Tilapia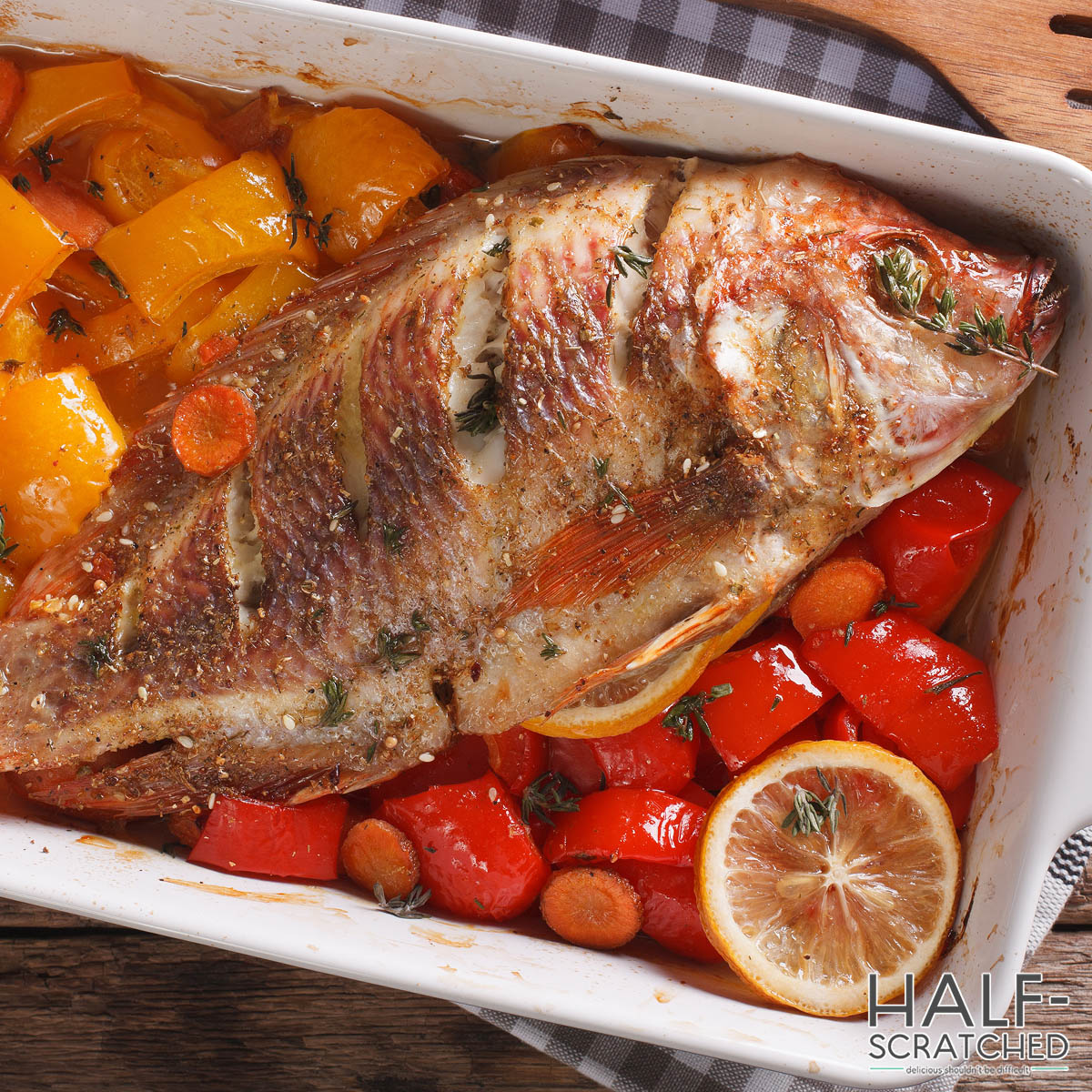 For a show-stopping dinner, the optimal preparation and presentation technique is to cook tilapia whole, scales and all. Baking a whole tilapia at 350 degrees will take a bit longer than baking fillets because of the bones and scales. A whole tilapia will typically take about 20-30 minutes to cook at 350 degrees, depending on the size of the fish.
How to Tell if Tilapia Is Done Cooking
One of the most reliable methods of seeing if your tilapia is completely cooked and table-ready is to use a meat thermometer. Tilapia should reach at least 145 degrees before it is considered fully cooked and safe to eat.
You can also test the doneness of the tilapia by gently flaking the flesh with a fork. If the fish flakes easily and is no longer translucent, it is likely fully cooked.
What Temperature Does Tilapia Need to Cook To
To ensure that tilapia is thoroughly cooked and safe to eat, it is important to cook it to a temperature of at least 145 F. This temperature is high enough to kill any harmful bacteria that may be present in the fish but low enough to prevent the tilapia from becoming overcooked and dry.
Should You Bake Tilapia Wrapped in Foil
Wrapping tilapia in foil before baking can be a good way to keep the fish moist and prevent it from drying out. The foil helps to create a steamy environment inside, which can help to keep the tilapia tender and flavorful.
Bear in mind, though, that wrapping the tilapia in foil will also prevent the top of the fish from browning or getting crispy. If you prefer a crispy top on your tilapia, it is best to leave the fish uncovered while it bakes.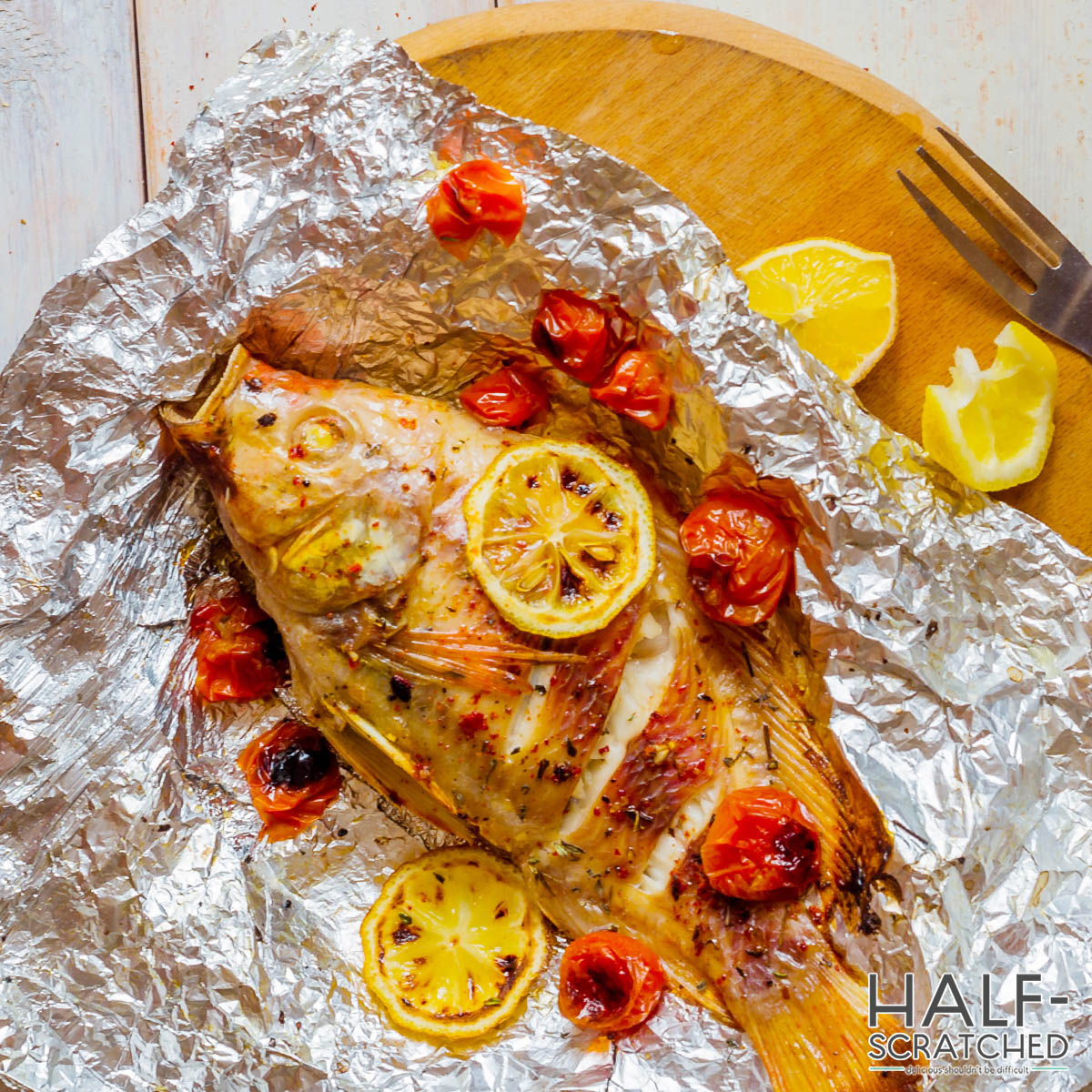 Should You Rinse off Tilapia Before Baking It
Washing tilapia before cooking is generally not recommended if you're getting your fish from the store, as this can increase your risk of encountering foodborne illnesses.
Washing raw fish allows bacteria and other contaminants to splash onto surfaces like your sink and countertops. This can be particularly dangerous if the surfaces regularly come in contact with food that's not going to be cooked over heat (thus killing off the bacteria), like any potential salad greens or fruits that will be sitting alongside the fish.
Obviously, if tonight's dinner is today's catch, a bit of cleaning is part of the typical prepwork, however this should be done using common fish preparation guidelines.
If you absolutely cannot avoid washing your store-bought fish, do so with ice-cold water. Cook the fish immediately once it's clean. It is also important to avoid leaving the fish out at room temperature for over 2 hours. Doing so will drastically increase the risk of dangerous foodborne illnesses.
Do You Cover Tilapia When Baking
It is a common belief that you must cover tilapia (and other white fish) while baking to prevent it from getting to that dried-out state that no one's looking for
As it happens, this may not always be true when it comes to tilapia. In fact, cooking tilapia without covering it can lead you to a dish that's even more delectable and just as moist - if not more so. If you're going to cook it uncovered, take the time to set your tilapia up for success.
Use a light covering of cooking spray. Tilapia is known to be a delicate species of fish. If you're too heavy-handed on the oil, you'll be heading in the direct opposite direction toward a dried-out dish.
Set your tilapia on a cooking rack while cooking to circulate all of that hot air around the fish. That's an important step that will keep it from steaming.
Watch the tilapia as it bakes. When the flesh is no longer translucent, no longer pink, and flakes easily without much prodding from your fork, it's done.
How Long to Bake Tilapia in the Air Fryer at 350 F
Baking tilapia in the air fryer is a quick and easy way to dig into a dinner of this delicious fish. The air fryer heats up quickly and cooks the tilapia evenly, resulting in that coveted flaky texture even faster than in the oven.
To bake tilapia in the air fryer at 350 degrees Fahrenheit, you will need to cook the fish for about 8-10 minutes. This will depend on the size and thickness of the tilapia fillets, as well as the specific model of air fryer you are using.
My Personal Tips and Tricks for Baking Tilapia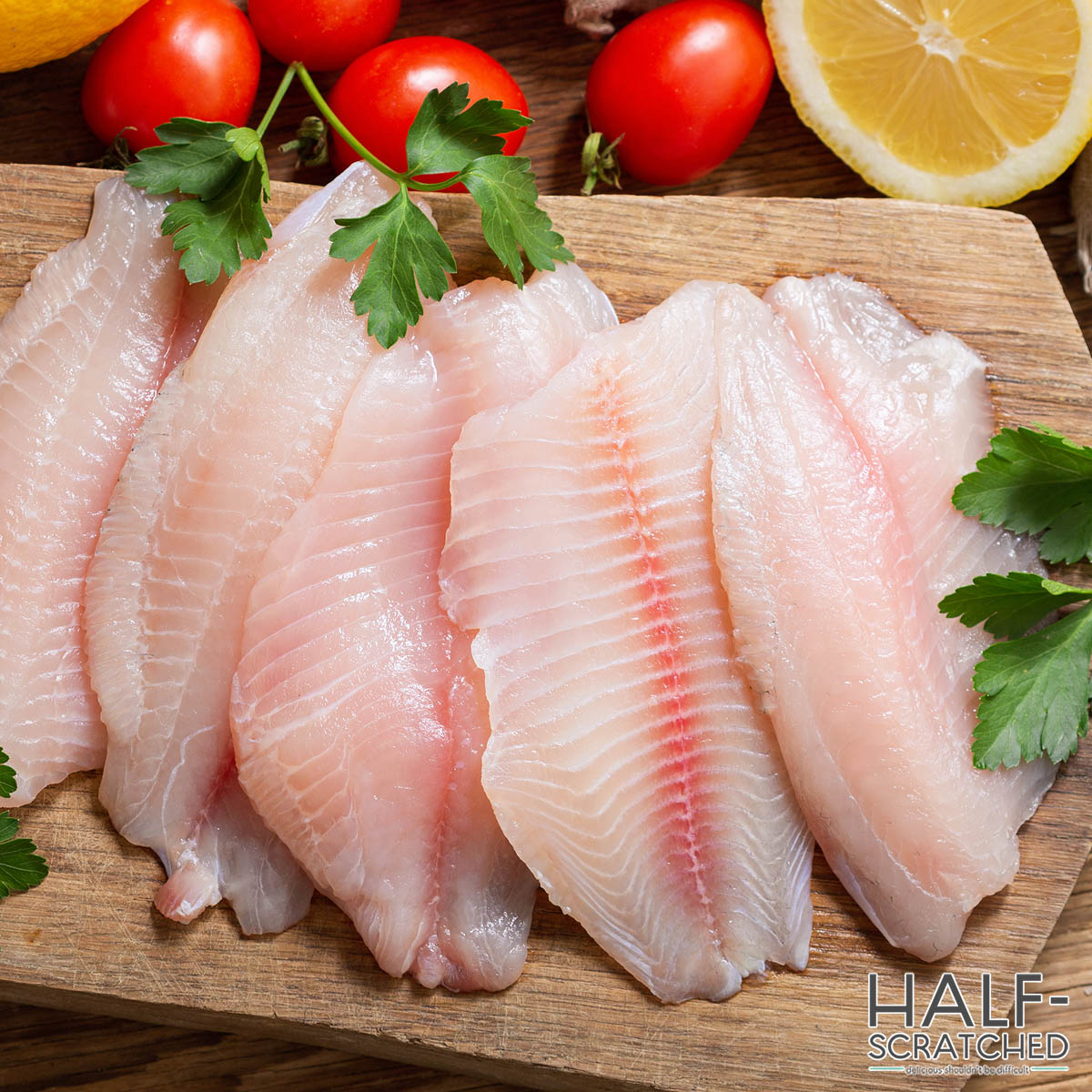 Preserve the Flavor
Firstly, it is important to season the tilapia well. Salt and pepper is the norm, but don't stop there. Garlic powder, lemon juice, seasoning salt, parsley, or any additional spices you may wish to include will help lift the fresh flavor of this whitefish cut, and make it more enjoyable to eat.
Using freshly caught tilapia fillets is also advisable, as pre-frozen or grocery store fillets will be slightly lacking in the mild, clean notes that you're looking for in a quality cut. However, if you do need to use frozen fillets, thaw them completely before cooking to make sure they cook evenly.
Preserve the Texture
To prevent the tilapia from sticking to the baking sheet, use a thin layer of the cooking spray or oil of your choice. This will help to ensure that the final product can be easily removed from the pan and served without breaking apart. Preheating your oven before introducing tilapia to it is also important, as this will help to ensure that the fish cooks evenly and does not become overcooked.
Avoid Overcooking
When baking tilapia, it is important to keep an eye on the cooking time to ensure that the fish is cooked through but still moist. Overcooked tilapia is dry and tough, so be sure to remove the fish from the oven as soon as it is done.
Finally, allow the tilapia to rest a few minutes, usually about 5 for most cuts, before serving. A gracious rest period will help the fish to retain all of that succulent moisture and maintain its flavor.
How Do You Store Leftover Baked Tilapia
Baked a little too much of that delicious fish feast? Not to worry - storing and reheating tilapia is fairly easy.
To store leftover baked tilapia, follow these steps:
Let the tilapia cool to room temperature before storing it in the fridge.
Place the tilapia in an airtight container or wrap it tightly in plastic wrap or aluminum foil.
Label the container or wrap with the date and store it in the refrigerator for up to 3-4 days.
That's all there is to it! Need long-term storage instead? You can stash away the leftover baked tilapia in the freezer for up to 2-3 months. Wrap the tilapia tightly in plastic wrap or aluminum foil, place it in a freezer-safe container or bag, add a label, and it's good to go.
Simple and Delicious Tilapia Recipe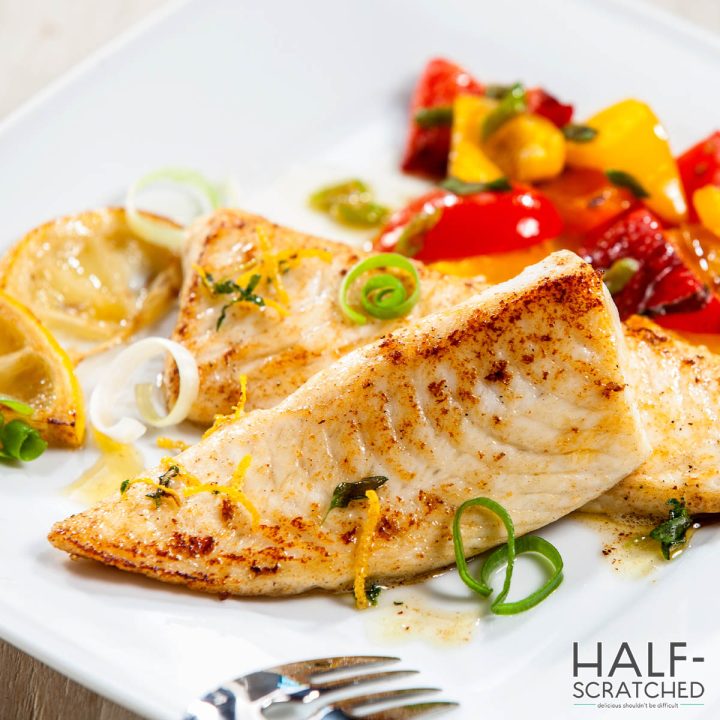 How Long to Bake Tilapia at 350 F
This simple, basic recipe yields perfectly baked tilapia every time. The combination of olive oil, salt, pepper, garlic powder, and paprika gives the fish a delectable taste. And the lemon wedges add a refreshing punch of acidity that helps everything balance out wonderfully on your palate.
Ingredients
4 tilapia fillets (fresh or thawed if frozen)
1 tablespoon olive oil
1 teaspoon sea salt
1 teaspoon freshly ground pepper
1 teaspoon garlic powder
1 teaspoon paprika
1 wedged lemon
Instructions
Preheat your oven to 350 degrees Fahrenheit.
Pat your fillets dry with a paper towel.
In a small bowl, mix together the olive oil, salt, pepper, garlic powder, and paprika.
Place the tilapia fillets in a single layer on a baking sheet lined with parchment paper.
Brush each fillet with the olive oil mixture, making sure to coat both sides of the fish.
Arrange the lemon wedges around the tilapia on the baking sheet.
Bake the tilapia in the preheated oven for 10-15 minutes, or until the fish is no longer pink and flakes easily with a fork.
Remove the tilapia from the oven and let it rest for a few minutes before serving.
Serve the baked tilapia with your choice of sides, such as roasted vegetables or a salad.
Notes
Looking for something spicier? You can add additional seasonings to the olive oil mixture to suit your taste. Some options might include gochucaru, chopped herbs, curry powder, or chili flakes.
When it comes to serving baked tilapia, there are so many options. You can present it with a simple side of roasted vegetables, or you can pair it with a salad or a grain like quinoa or rice. Other intriguing ways to serve it include decking it out it with a sauce or dressing, such as a creamy tzatziki or a tangy vinaigrette.
Nutrition Information:
Yield:

2
Serving Size:

1
Amount Per Serving:
Calories:

518
Total Fat:

16g
Saturated Fat:

4g
Trans Fat:

0g
Unsaturated Fat:

11g
Cholesterol:

194mg
Sodium:

1251mg
Carbohydrates:

6g
Fiber:

2g
Sugar:

1g
Protein:

90g