This sweet onion crack dip is aptly named. Hot, cheesy, onion-y and a little black peppery. Before you know it, you'll have eaten the entire pan!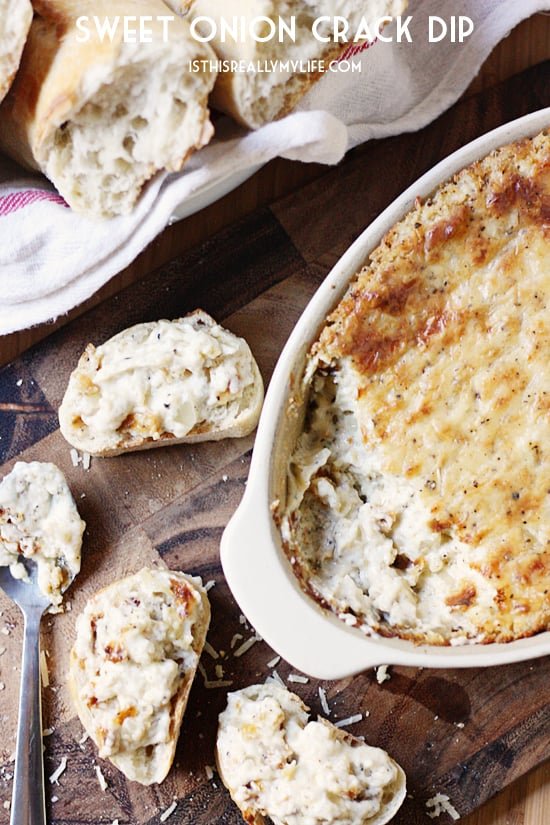 Though I feel we often overuse the word authentic, it is the first word that comes to mind when I think of Todd Porter and Diane Cu of White on Rice Couple. Their life recipe still inspires me, as does their joy in sharing their love of food—and food photography—with the world. Because I admire them so very much, I was humbled (and floored) when I received a copy of their new cookbook, Bountiful: Recipes Inspired by Our Garden.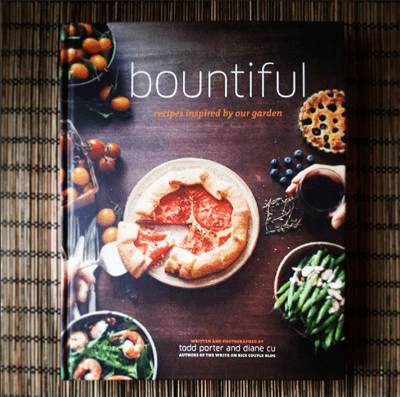 Gorgeous. Fresh. Enlightening. Drool-inducing. Heartfelt.
These are the words that came to mind when I browsed its pages (and bookmarked nearly half of them). Yes, Bountiful is full of beautiful food photography and delicious recipes. But it is also a labor of love—a love of fruits and vegetables and herbs picked, pulled and pruned straight from their garden.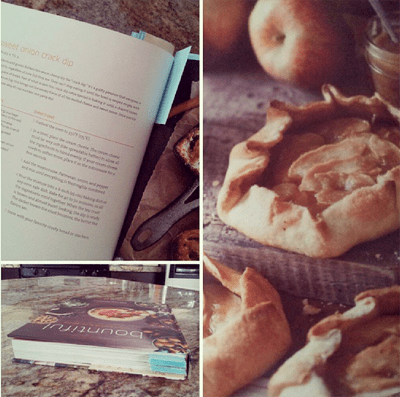 I almost packed up our family and moved to southern California just so I could have a growing season as robust as Todd and Diane's.
Or at least a home next door so we could help take some of that extra produce of their hands.
Though my gardening skills leave something to be desired, this sweet onion crack dip appetizer definitely does not. It is filled with ooey, gooey cheesiness, the right amount of sweet onion flavor and a the perfect kick of black pepper. It's basically heaven in an appetizer.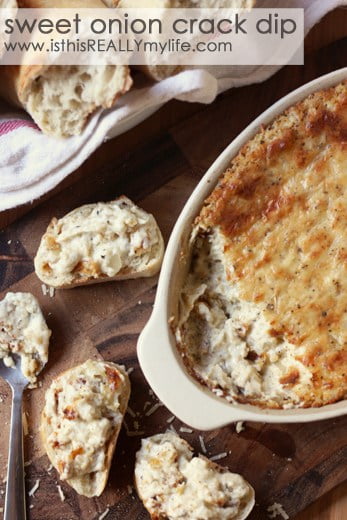 You can thank me later.
I loved using a stoneware baking dish for this hot onion dip because it did a great job keeping the dip warm until every last bit was devoured. I love the agave blue and the cranberry color options of the Rachel Ray Cucina stoneware round baker. That cranberry is perfect for serving this appetizer at your next holiday gathering!
Printable recipe for sweet onion crack dip appetizer below.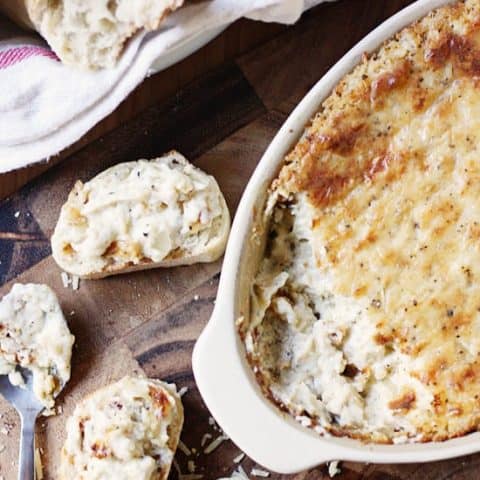 Sweet Onion Crack Dip
This sweet onion cheese dip (aka "crack dip") is a nice change from your typical hot spinach or artichoke dip. Todd Porter and Diane Cu of White on Rice Couple had it right when they nicknamed it "crack dip." Original recipe can be found in Bountiful: Recipes Inspired by Our Garden.
Ingredients
1 (8-ounces) package cream cheese, very softened
1 cup mayonnaise (I used light mayo)
1 cup freshly grated Parmesan cheese
1 cup diced sweet onion
1 tablespoon freshly cracked black pepper
Sourdough bread, French baguette, pita bread or your favorite crackers
Instructions
Preheat oven to 350 degrees.
In a large bowl, combine cream cheese, mayo, Parmesan, onion and pepper. Mix until thoroughly combined.
Spread the mixture into a 6-inch baking dish or small oven-safe dish. Bake for 40 to 50 minutes until ingredients are melted together and crust is a dark golden brown. The darker brown the crust, the better the flavors.
Serve hot with your favorite bread or crackers.
Nutrition Information:
Yield:

6
Serving Size:

1
Amount Per Serving:
Calories:

554
Total Fat:

36g
Saturated Fat:

8g
Trans Fat:

0g
Unsaturated Fat:

25g
Cholesterol:

35mg
Sodium:

999mg
Carbohydrates:

45g
Fiber:

2g
Sugar:

5g
Protein:

14g