Make the most of the red currant season and bring color to your meals with our 22 Vibrant Red Currant Recipes round-up.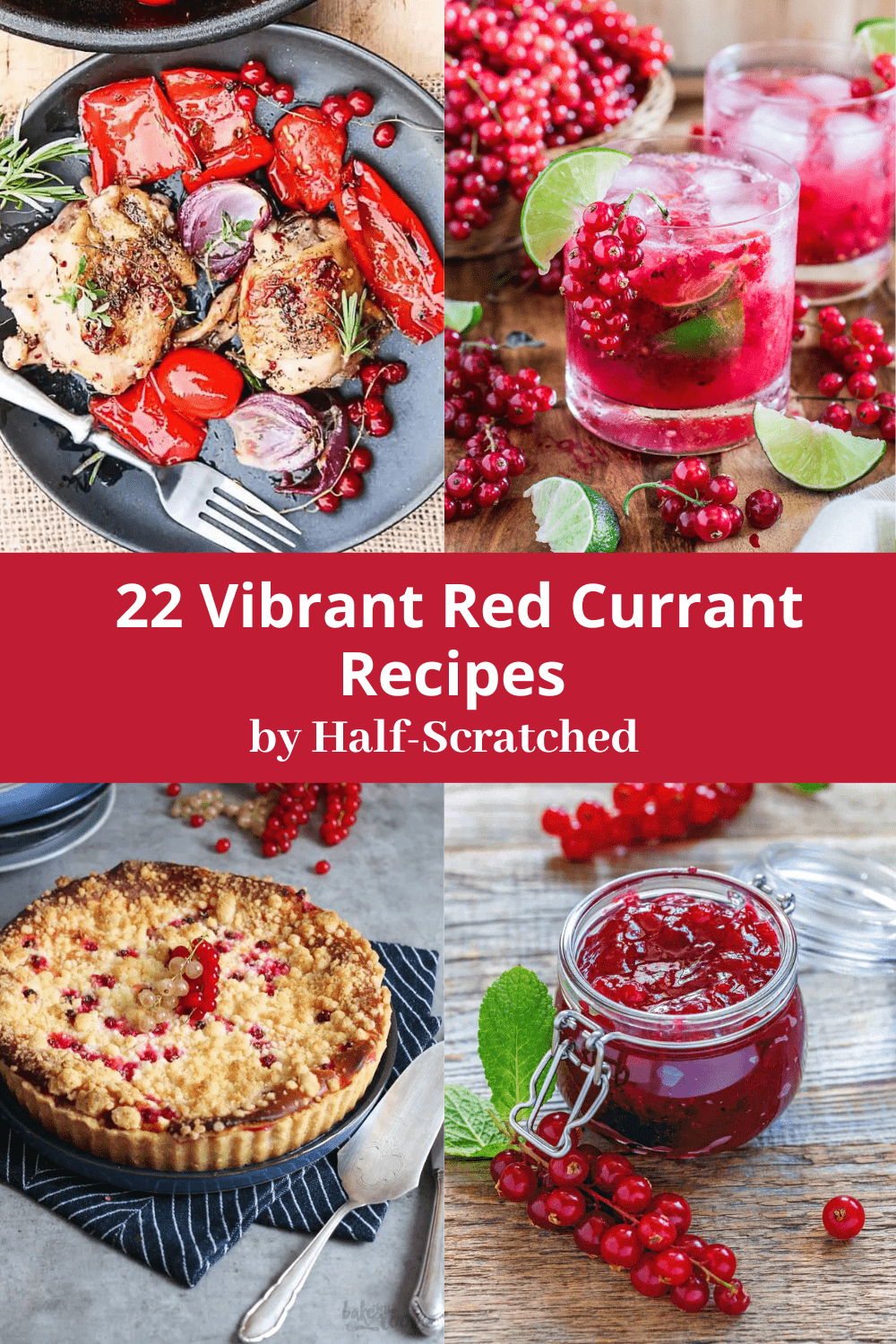 Red currants are a ruby-colored jewel-like fruit harvested during the summer season.
They're native to Europe, but varieties can also be found in Asia and North America.
Red currants have a tart sweet taste and are often used in jams, jellies, cordials, desserts and baked goods. They also complement savory meals, red currant sauce or jelly makes a great accompaniment to meat and fish.
Red currants can brighten and bring an interesting addition to summer salads and drinks and with their beautiful ruby color, they shine as a dessert and cake decoration.
And because the red currant season is relatively short we've compiled the absolutely best 22 Vibrant Red Currant Recipes to help you include this understated fruit into your diet. Scroll down and get inspired.
1. Red Currant Jelly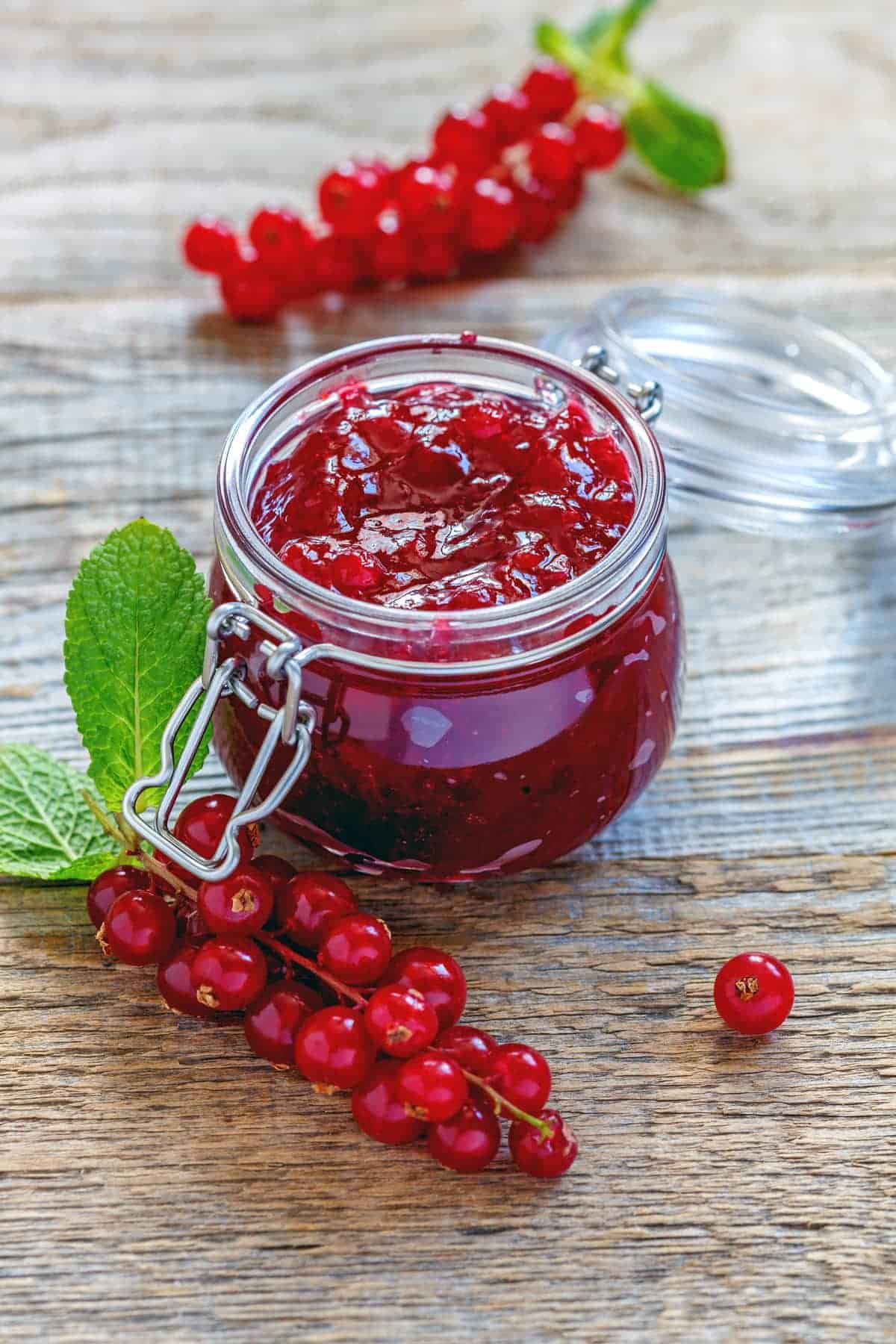 Red currant jelly is one of the simplest and tastiest recipes to make with this ruby red fruit. Follow the recipe for this delicious vibrant Red Currant Jelly by The Daring Gourmet made without pectin and see how easy and delicious it is.
2. Red Currant Grilled Chicken & Vegetables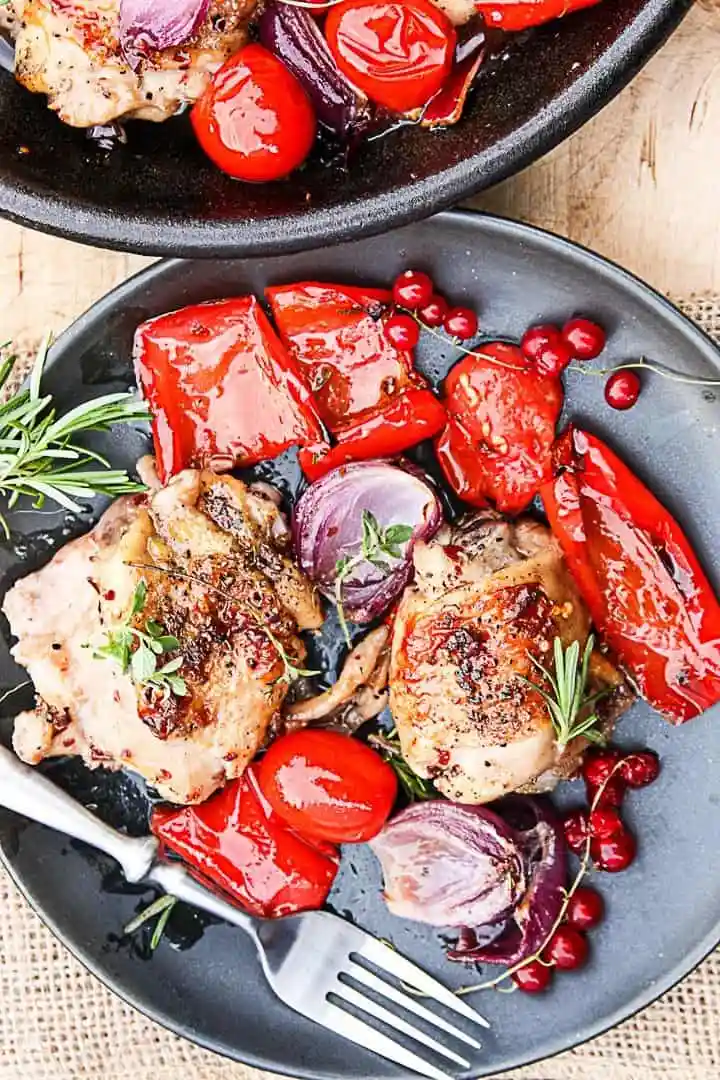 This flavorful Red Currant Grilled Chicken & Vegetables by The Food Blog makes a lovely summer-inspired meal with a difference. In this recipe, chicken is marinated in a red currant marinade and grilled alongside red bell peppers, tomatoes and red onions and served with fresh herbs.
3. Red Currant Caipirinha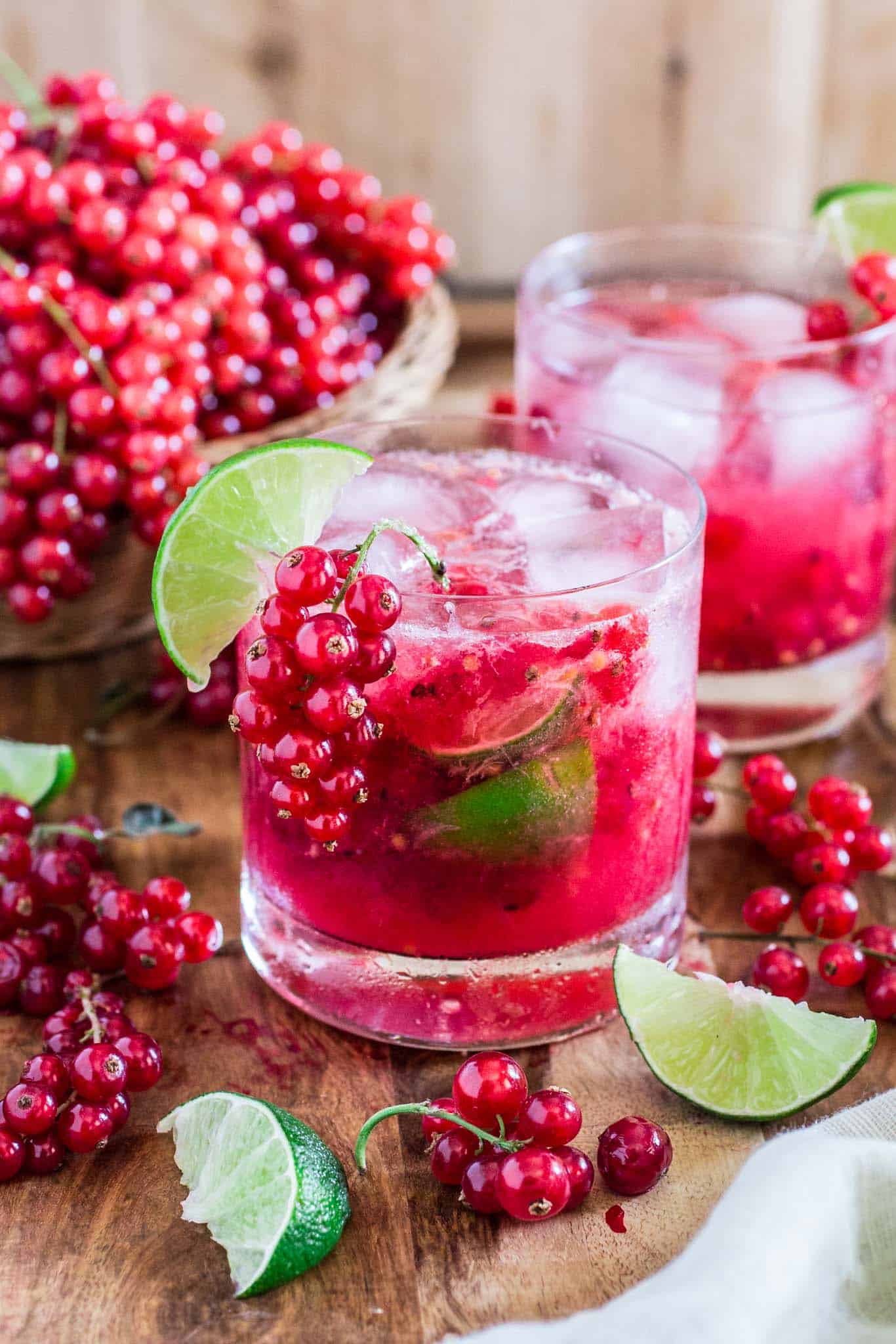 Meet your new favorite summertime cocktail. This sweet and tangy Red Currant Caipirinha by Olivia's Cuisine is a fabulous twist on a classic Caipirinha. The red currant and lime combination will keep you happy and refreshed even in the heat.
4. Red Currant Crostini with Goat Cheese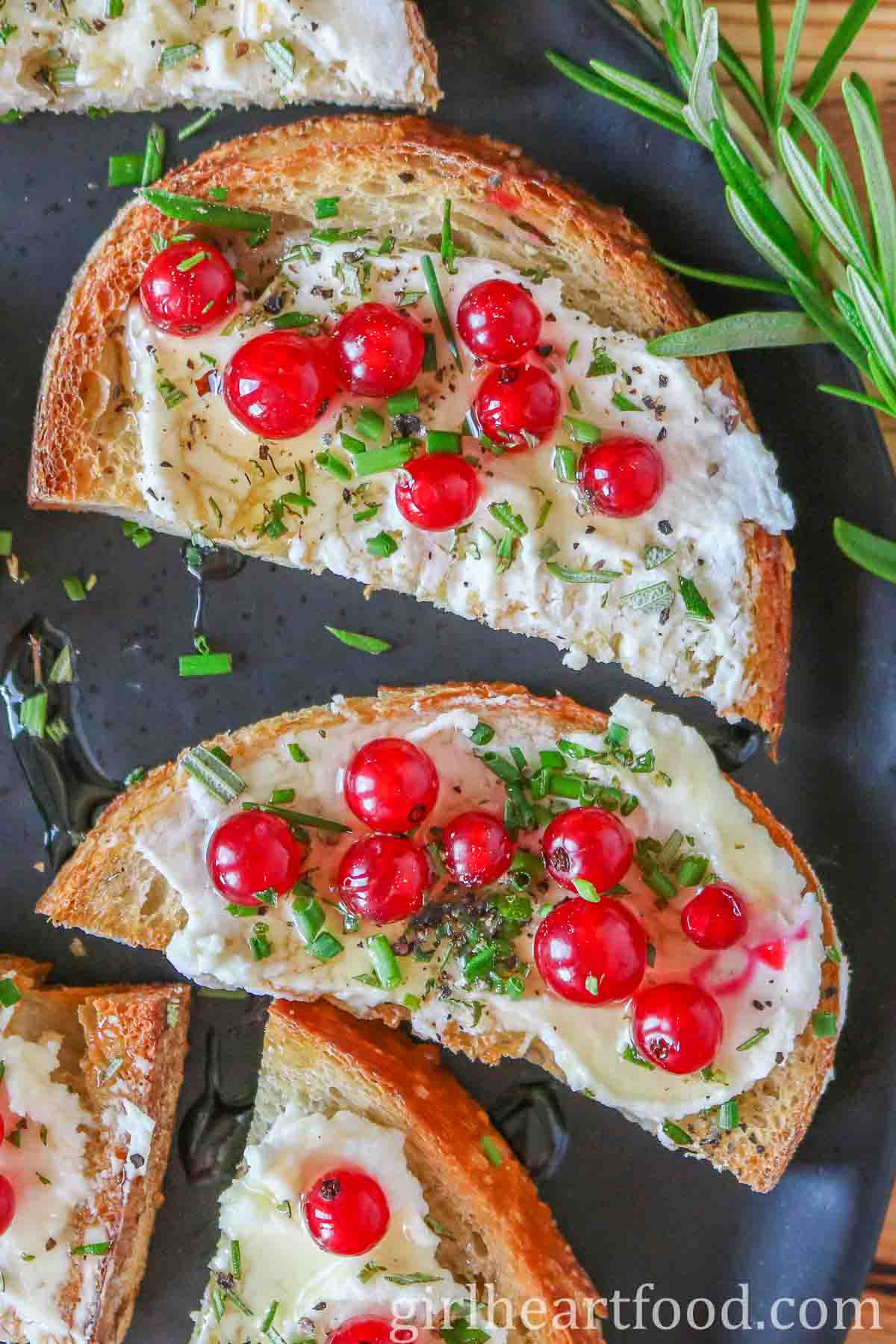 These moreish Red Currant Crostini with Goat Cheese by Girl Heart Food are simply irresistible. Toasty sourdough bread is topped with creamy goat cheese, minced fresh chives and rosemary, red currants and a drizzle of honey.
5. Red Currant Salad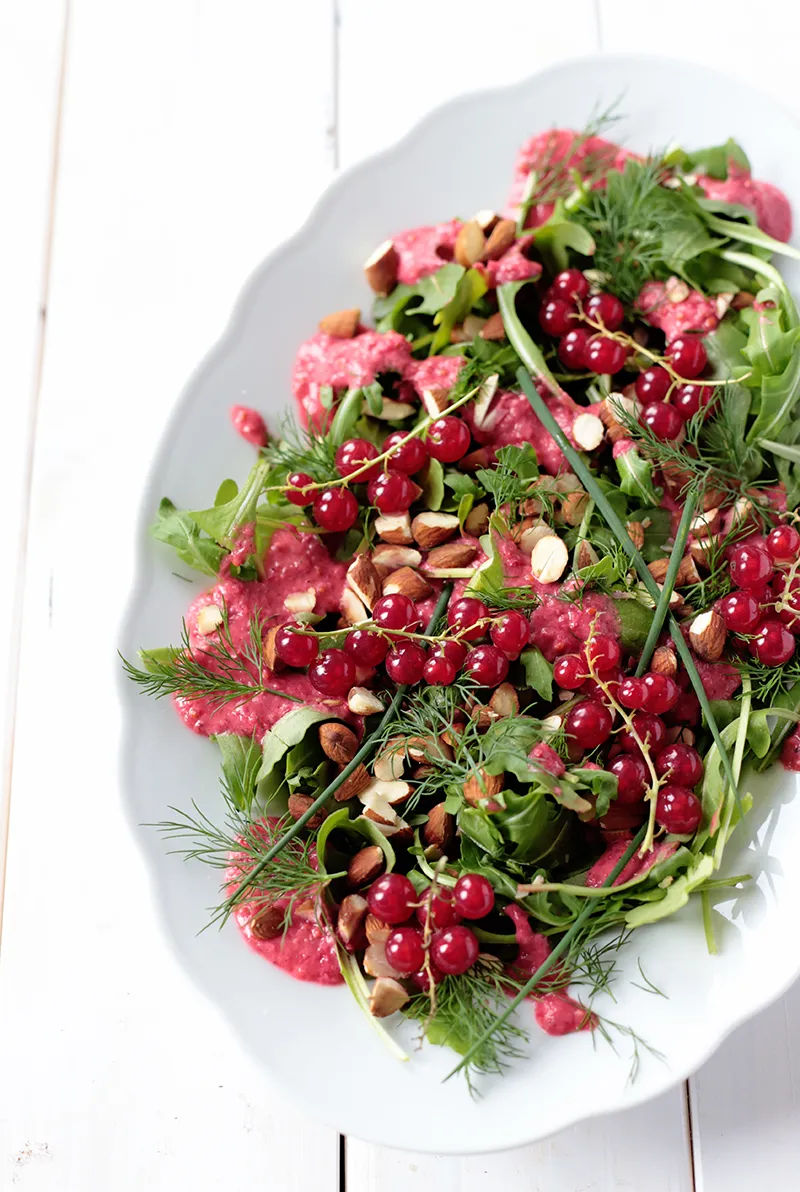 How beautiful is this Red Currant Salad by Green Evi? This delicious and vibrant green summer salad is topped with fresh herbs and toasted almonds and drizzled with sweet and tart red currant dressing. Healthy, fresh and summery.
6. Fresh Red Currant Sauce for Meat and Fish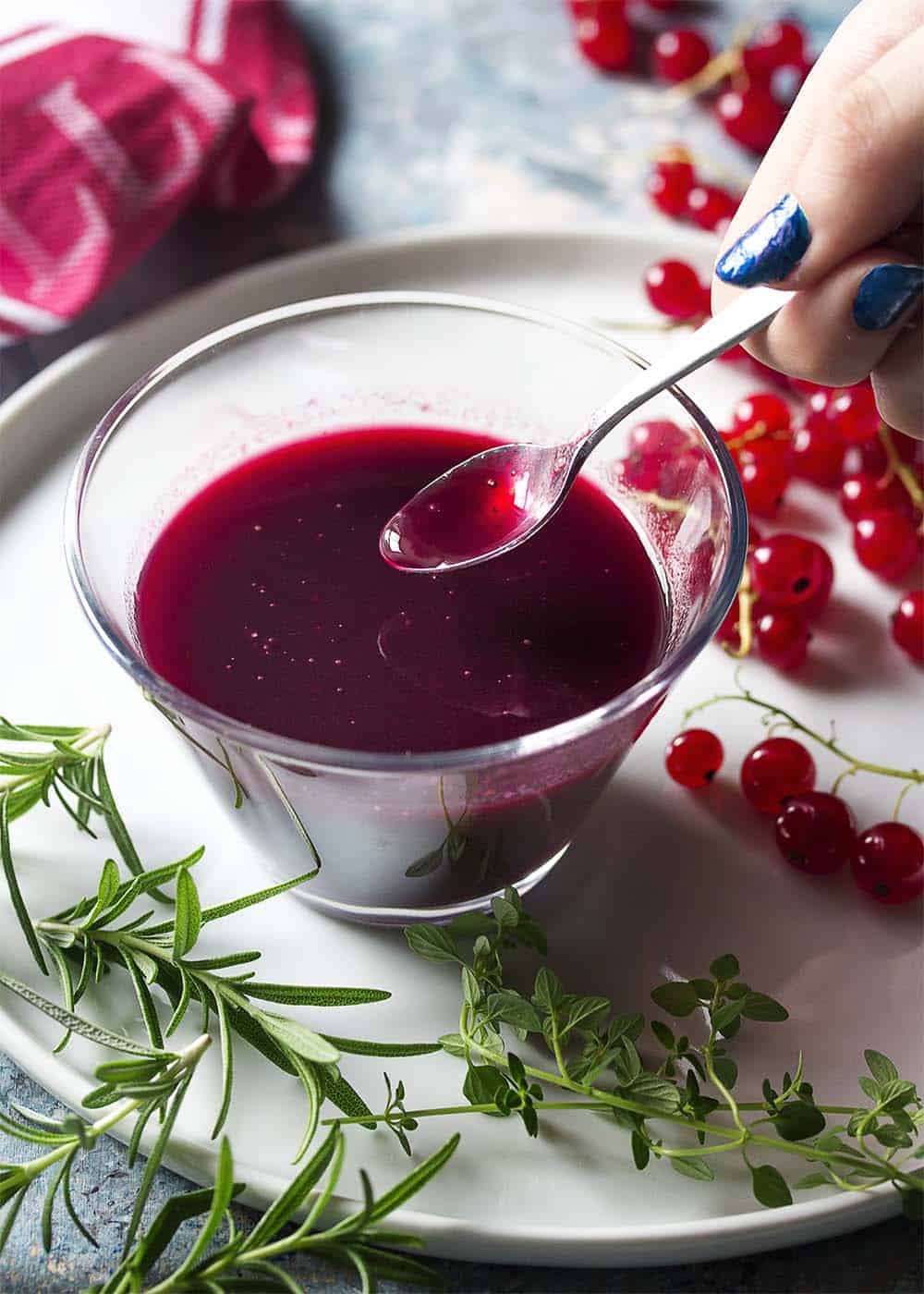 This Fresh Red Currant Sauce for Meat and Fish by Just a Little Bit of Bacon is such a versatile recipe. Enjoy this tangy fresh red currant and port recipe with pork, venison, duck, salmon, chicken, and any other delicious ways you can think of.
7. Red Currant Chutney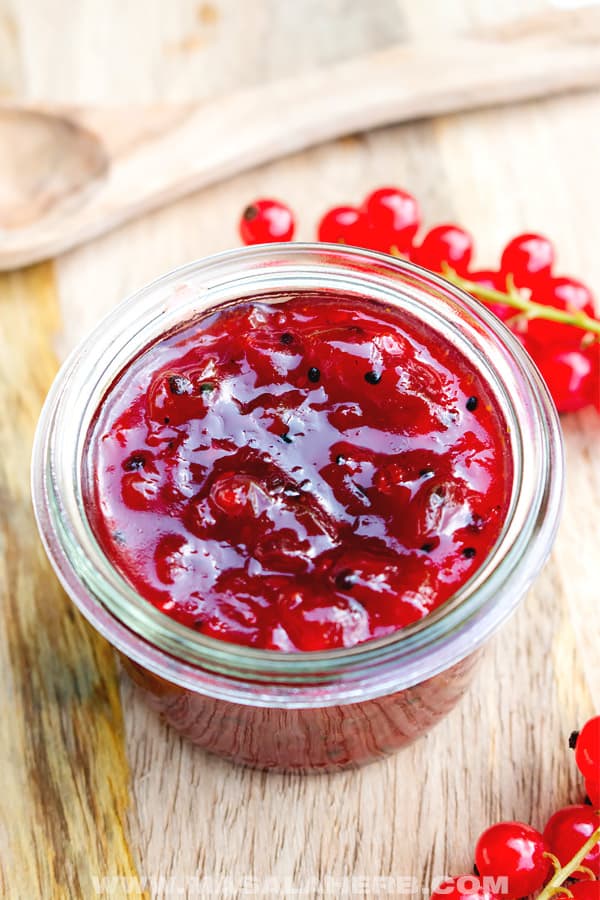 This Red Currant Chutney recipe by Masala Herb is a tasty fusion of Indian chutney and European jam. You will love the tart, sweet and zesty flavors in this savory vibrant berry preserve.
8. Warm Roasted Squash Salad With Red Currants and Maple Tahini Dressing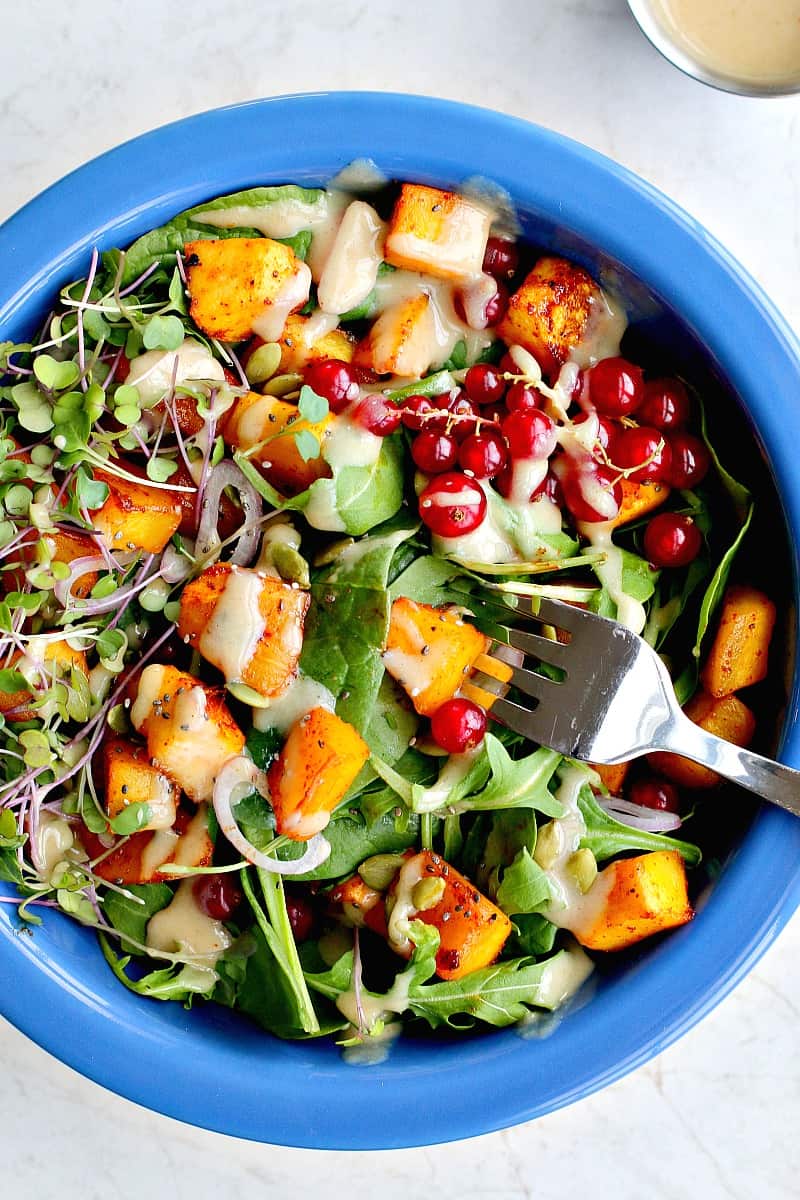 Packed with some plant-based goodness is this Warm Roasted Squash Salad With Red Currants and Maple Tahini Dressing by Killing Thyme. With roasted squash, leafy greens, red currants, seeds and crumbled feta all smothered in luscious maple tahini dressing this tasty salad is filling enough for lunch or dinner.
9. Red Currant BBQ Sauce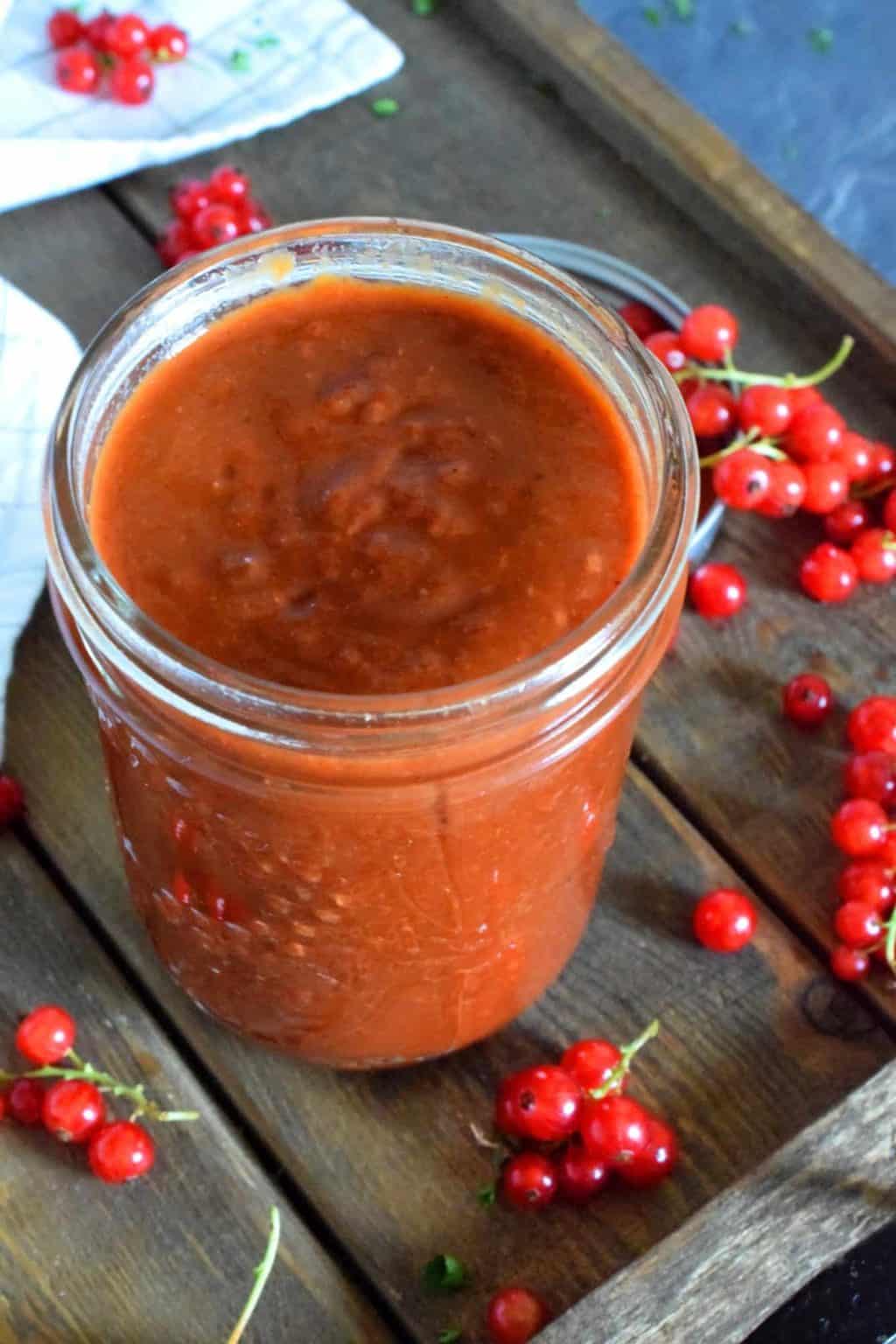 How about this seriously delicious Red Currant BBQ Sauce by Lord Byron's Kitchen? The tartness of red currants makes them a perfect ingredient in this smoky and sweet sauce we are sure you will love.
10. Red Currant Peach Pavlova Nests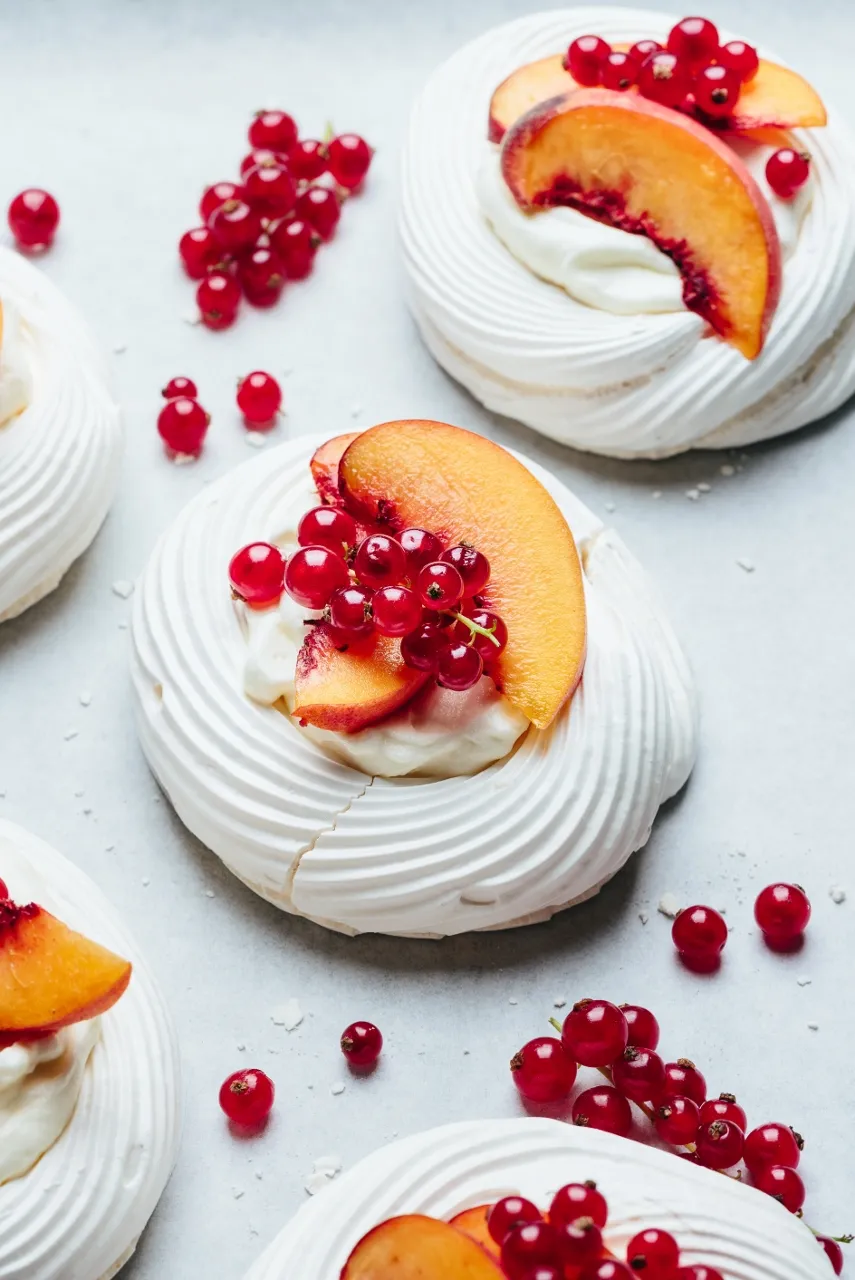 These delightful Red Currant Peach Pavlova Nests by Beyond Sweet and Savory are the ultimate summer treat. The flawless crunchy meringue with chewy marshmallow centre is filled with lightly sweetened whipped cream and tangy creme fraiche and topped with fresh tart red currants and sweet peaches.
11. Red Currant Almond and Buckwheat Cake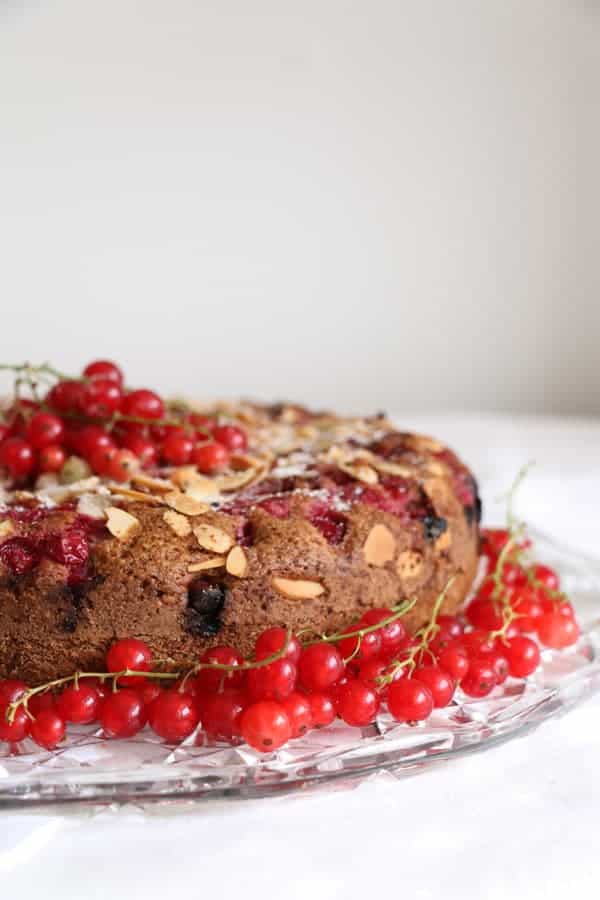 Red currants shine in baked goods as an ingredient and as a decoration. This beautiful Red Currant Almond and Buckwheat Cake by Nirvana Cakery is a moist gluten-free wholesome cake that is fit for a summer party.
12. Red Currant Orange & Mint Mojitos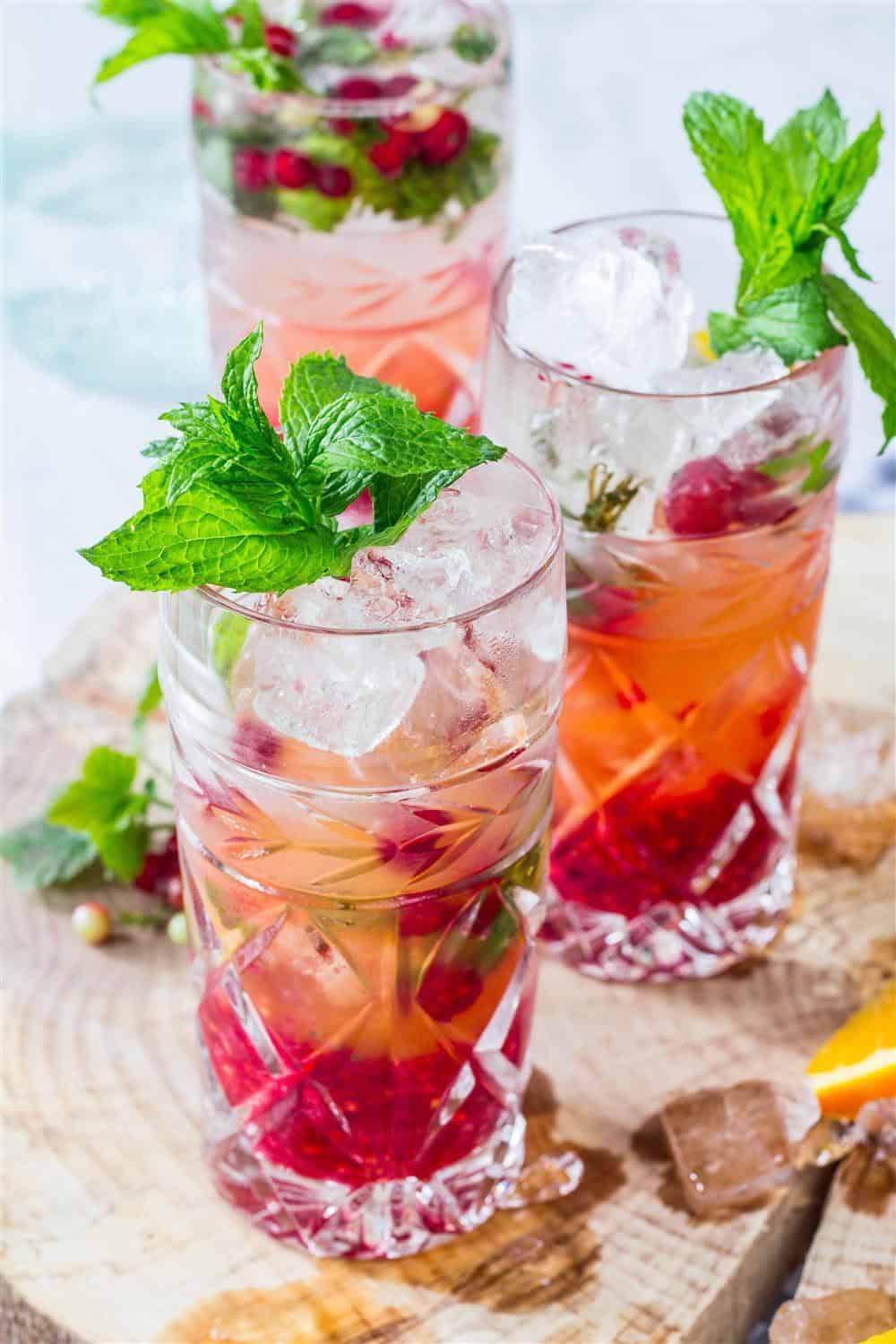 We've got our eyes on these tempting Red Currant Orange & Mint Mojitos by Use your Noodles. This delicious summer cocktail is made with red currant, orange, white rum, sparkling water, fresh mint and lots of ice.
13. Red Currant and Rosemary Olive Oil Scones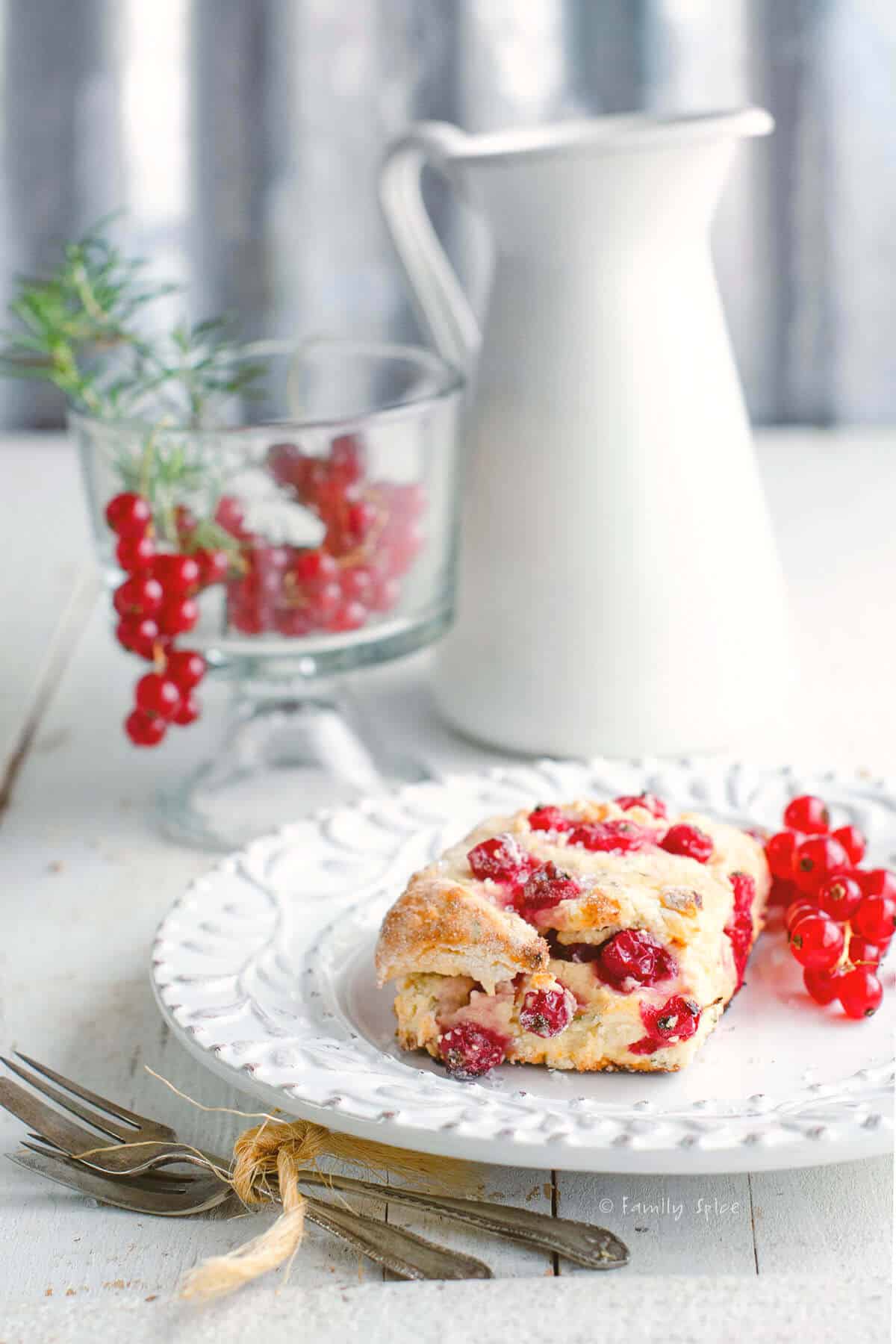 These delicious Red Currant and Rosemary Olive Oil Scones by Family Spice are perfect for your afternoon tea. The combination of olive oil, fresh red currants and rosemary make these ruby currant scones fluffy, light and oh so moreish.
14. Red Currant Brownies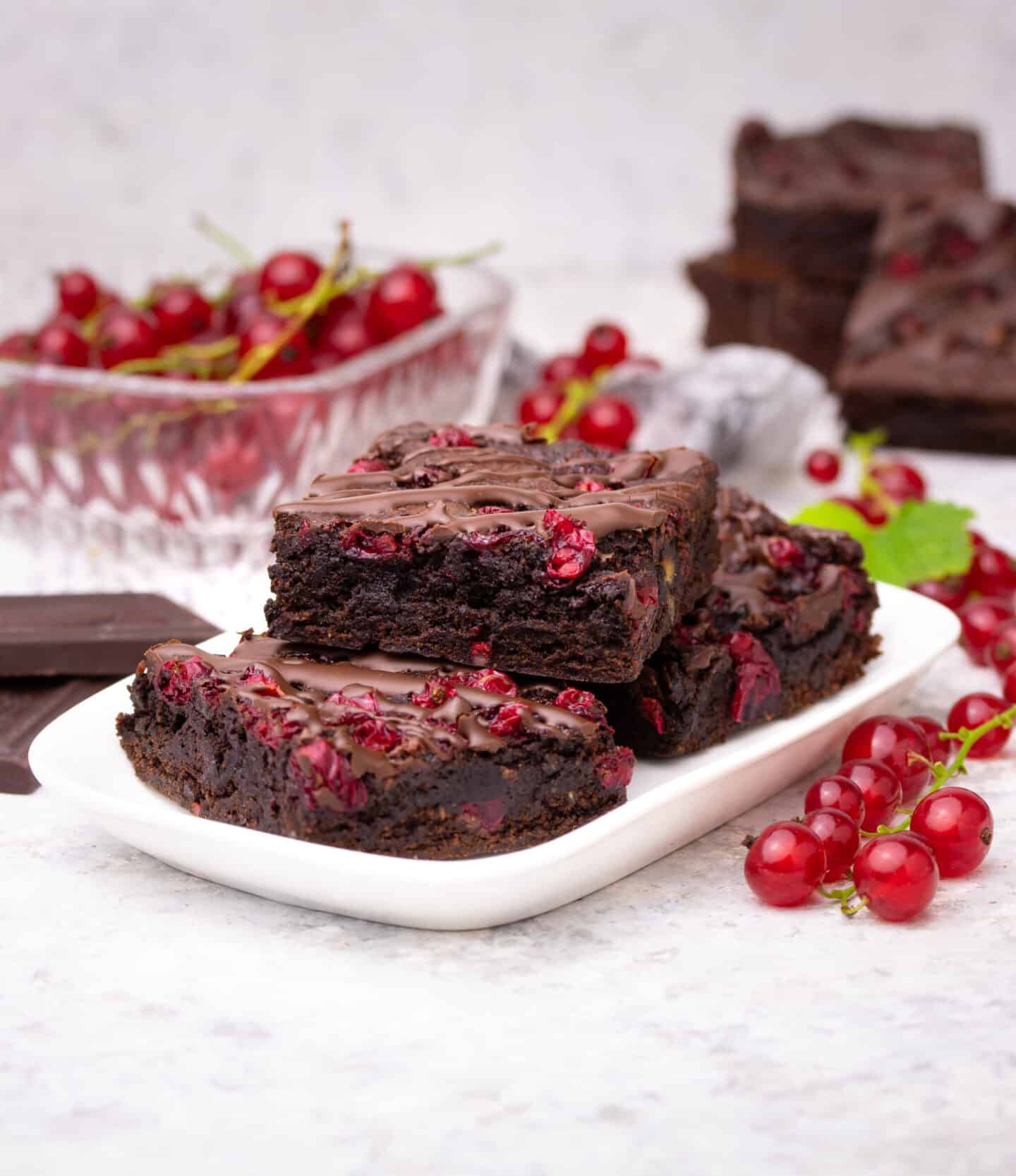 This must be one of the healthiest brownie recipes you will ever try. These gluten-free vegan Red Currant Brownies by Hanna Ekelund are chewy, decadent and luscious slices of heaven. The combination of chocolate and tart red currants is simply divine.
15. White Chocolate Panna Cotta with Red Currant Sauce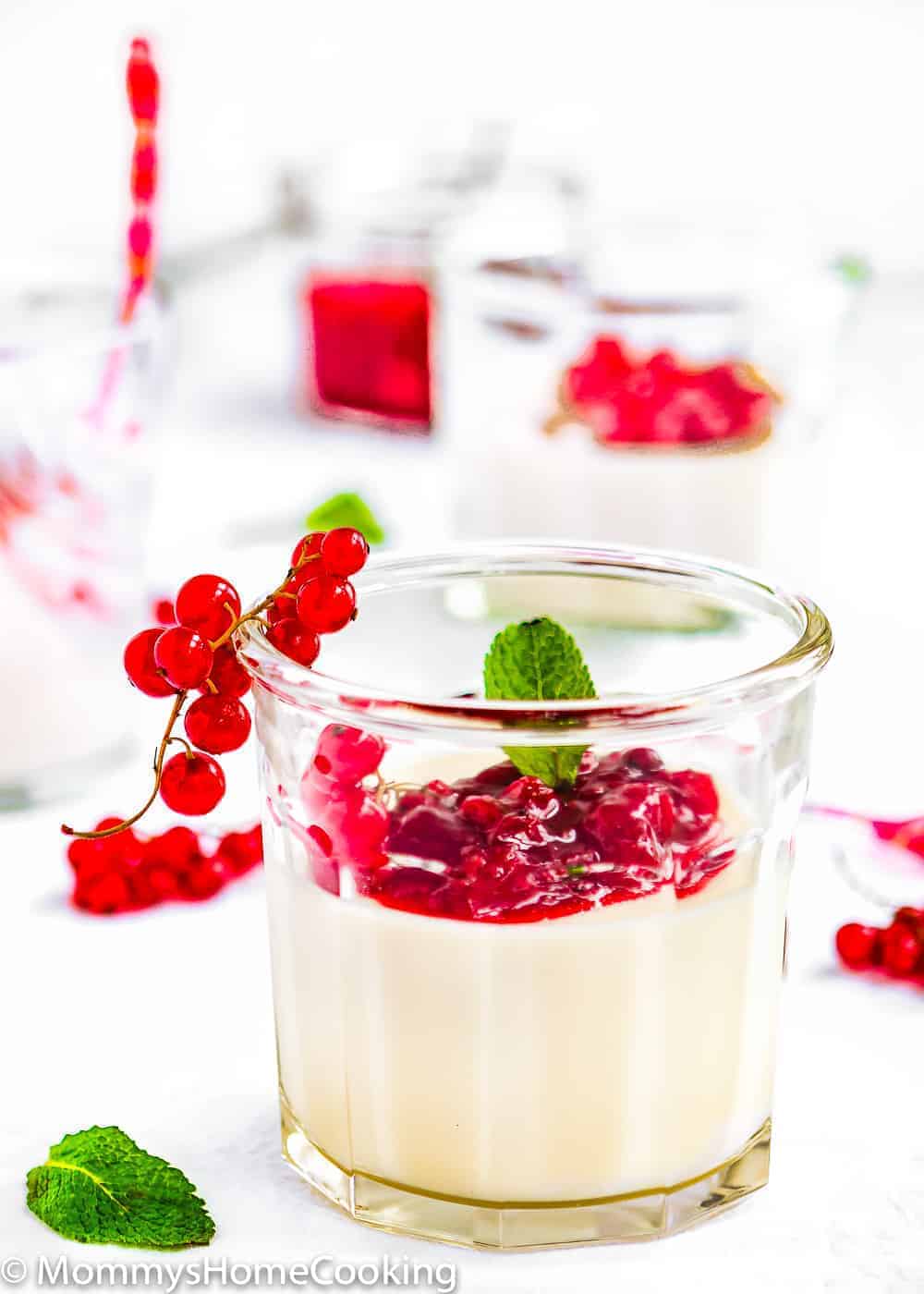 This White Chocolate Panna Cotta with Red Currant Sauce by Mommy's Home Cooking is a dreamy elegant version of this popular Italian dessert. And if you've never tried making panna cotta this decadent recipe is sweet tooth heaven.
16. Red Currant Muffins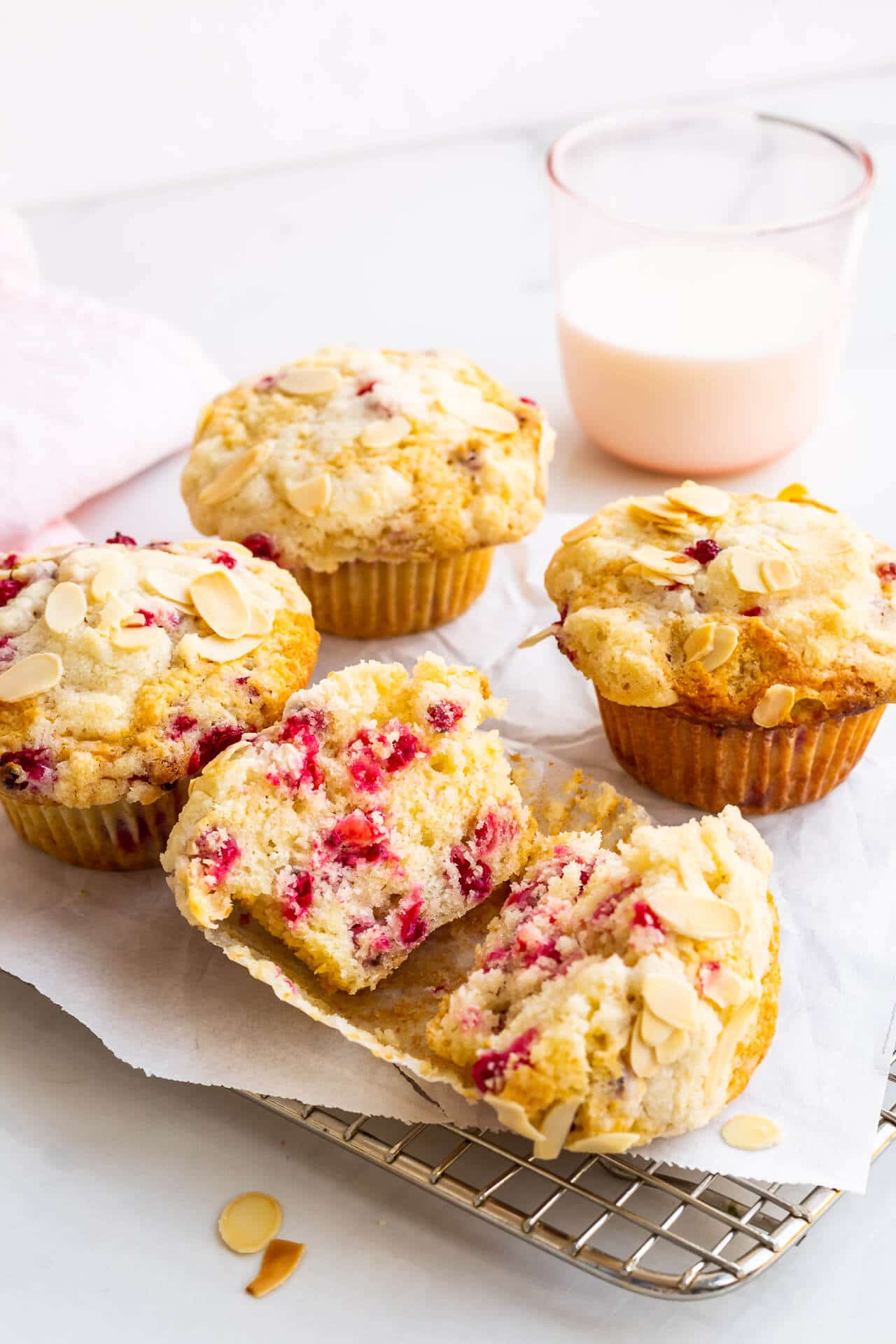 We all love a good muffin recipe. And these light delicious Red Currant Muffins by The Bake School are the perfect summer bake recipe. Filled with red currants and garnished with sliced almonds and streusel topping these muffins are seriously moreish. Perfect for summery breakfasts and snacks.
17. Red Currant Cordial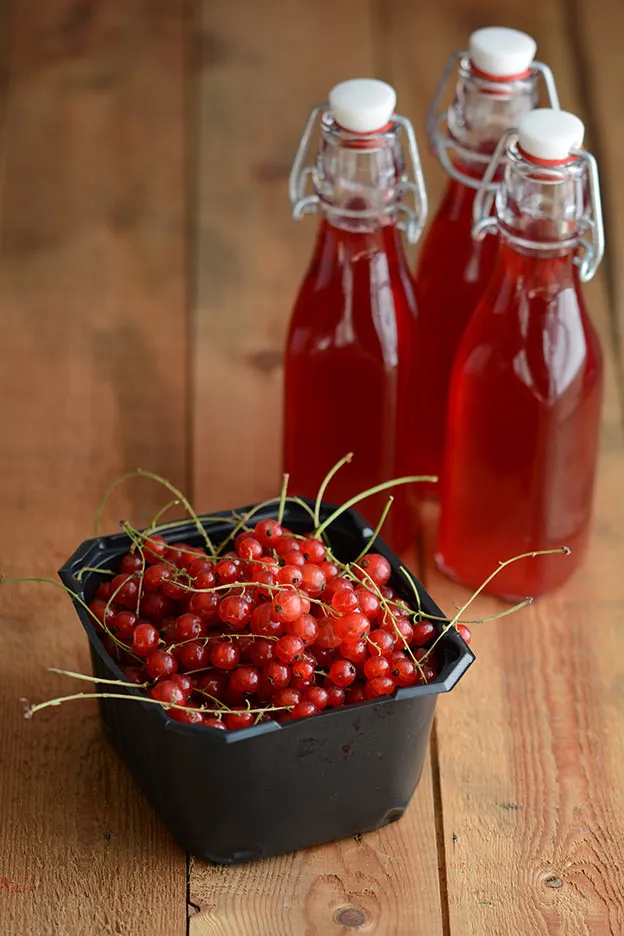 Learn how to make this simple natural Red Currant Cordial by Nordic Dinner. All it takes is red currants, sugar and water and you have delicious cordial to make kid-friendly summer drinks.
18. German Red Currant Cake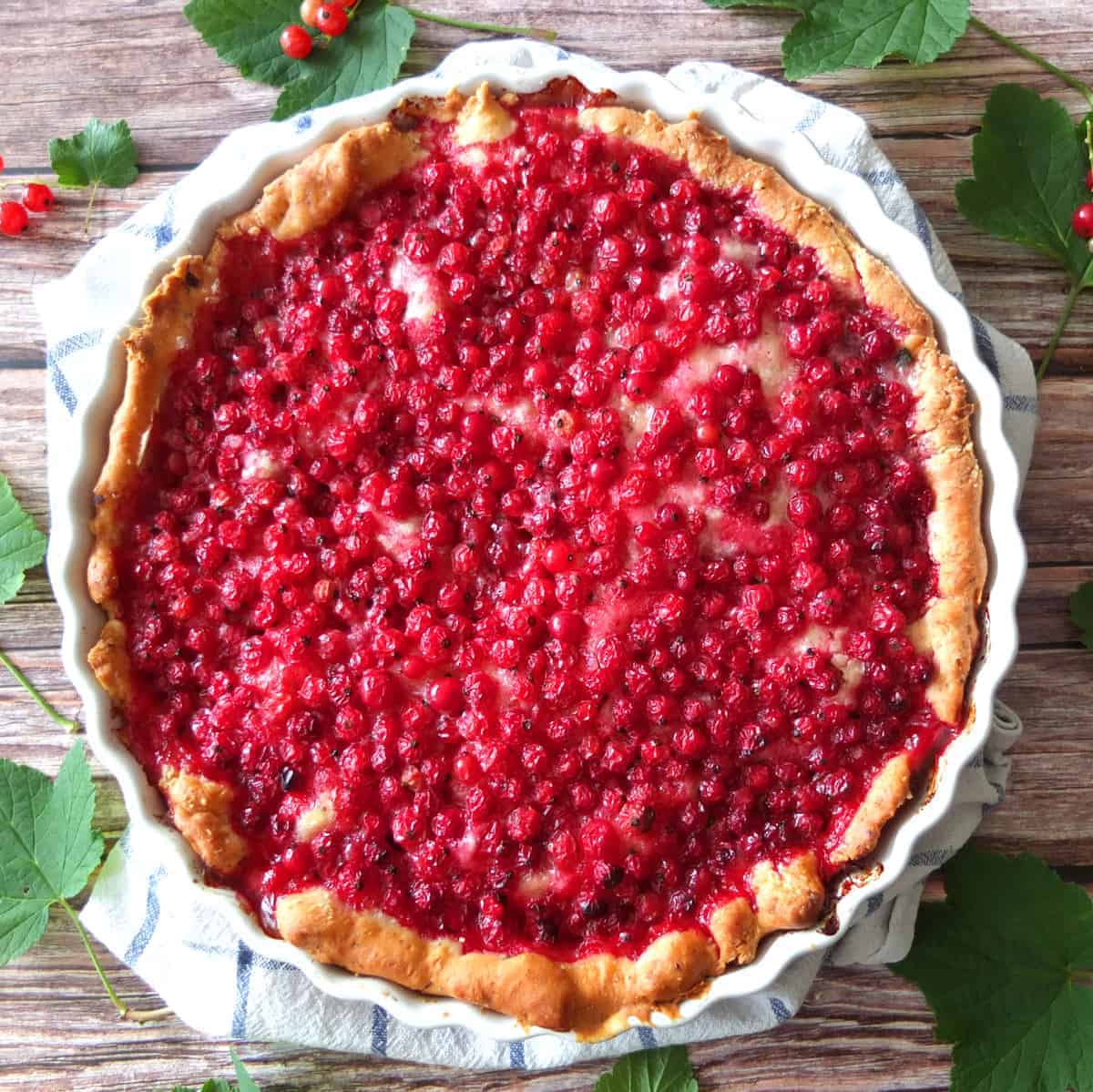 This traditional German Red Currant Cake by My Dinner is a juicy super refreshing summer bake. This recipe features yeast dough made with an addition of ground hazelnuts topped with fresh red currants and baked to perfection.
19. Red Currant Quinoa Crumble Bars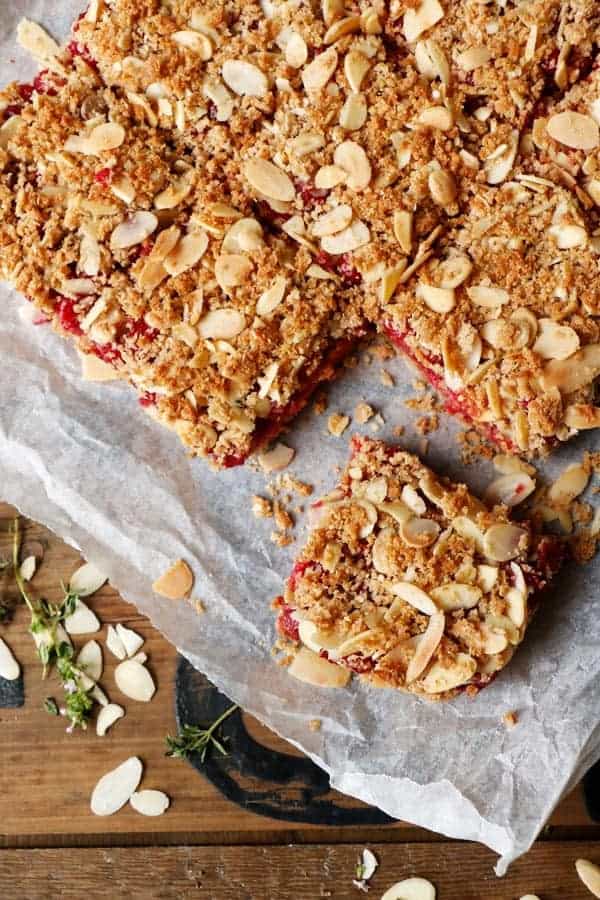 Make these healthy Red Currant Quinoa Crumble Bars by Nirvana Cakery. This wholesome plant-based version of crumble bars is made with quinoa flakes, ground almonds and buckwheat flor, red currants and sweetened with maple syrup.
20. Cakey Red Currant and Oat Cookies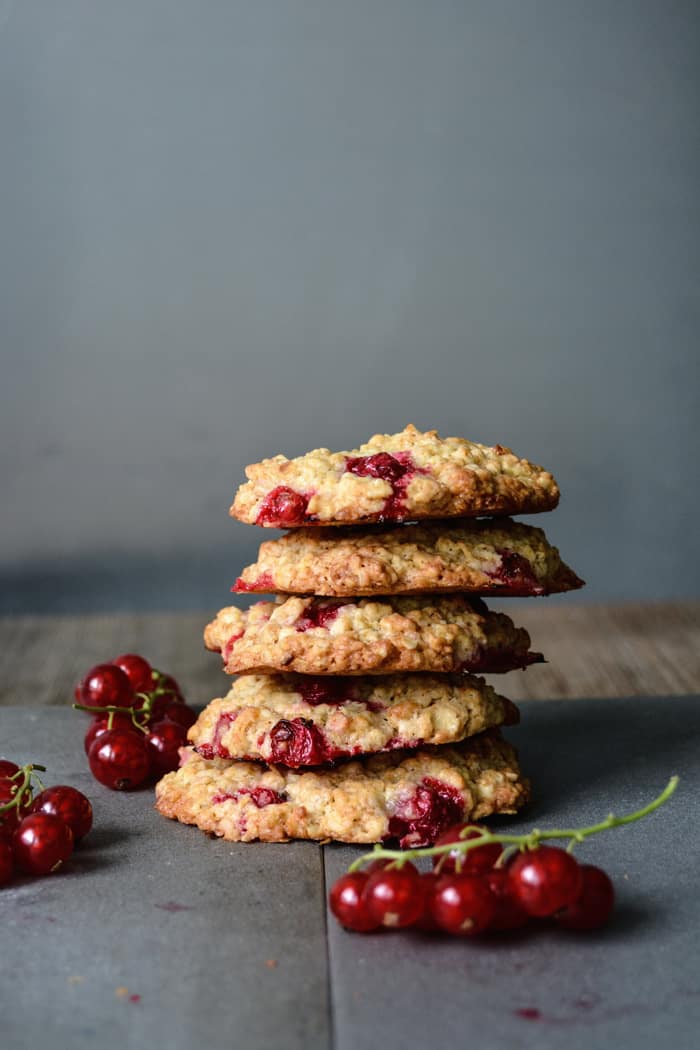 These very simple yet so tasty Cakey Red Currant and Oat Cookies by Meike Peters feel and taste like little cakes. Their soft texture resulting from the combination of nutty oats, mashed banana and sweet and sour red currants makes them very moreish.
21. Red Currant Pie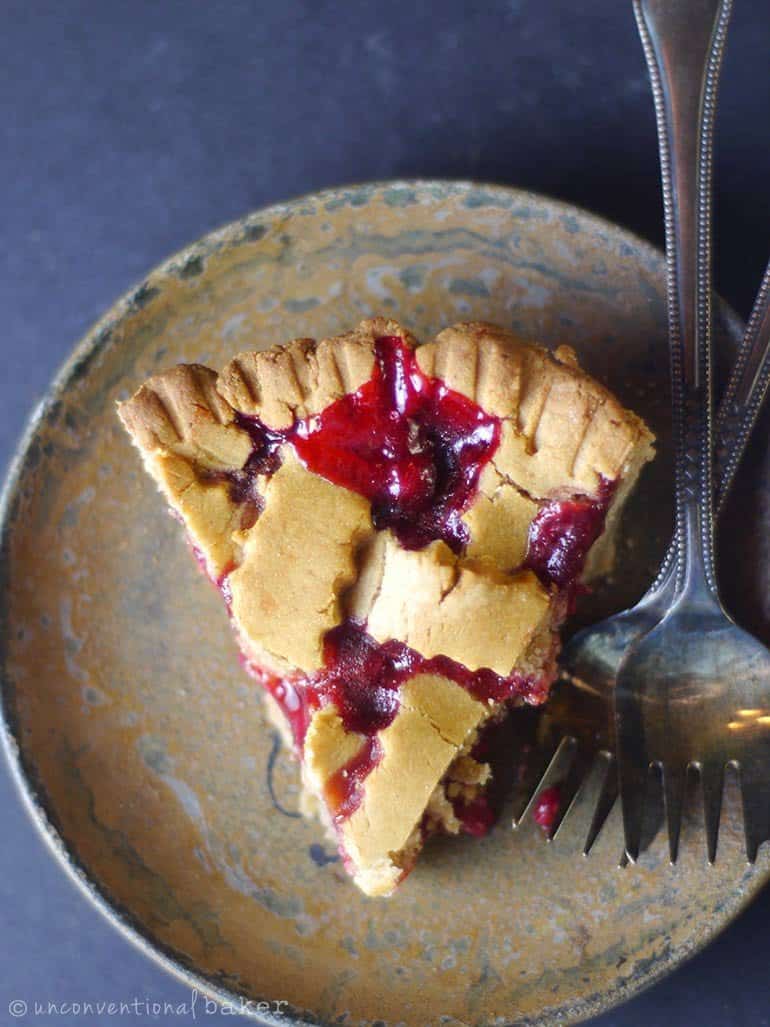 A good summer fruit pie is the ultimate summer bake. This yummy lattice Red Currant Pie by Unconventional Baker is a vegan and gluten-free pie recipe with simple rice flour pie crust and delicious red currant jammy filling. Serve with vegan vanilla ice cream.
22. Red Currant Cheesecake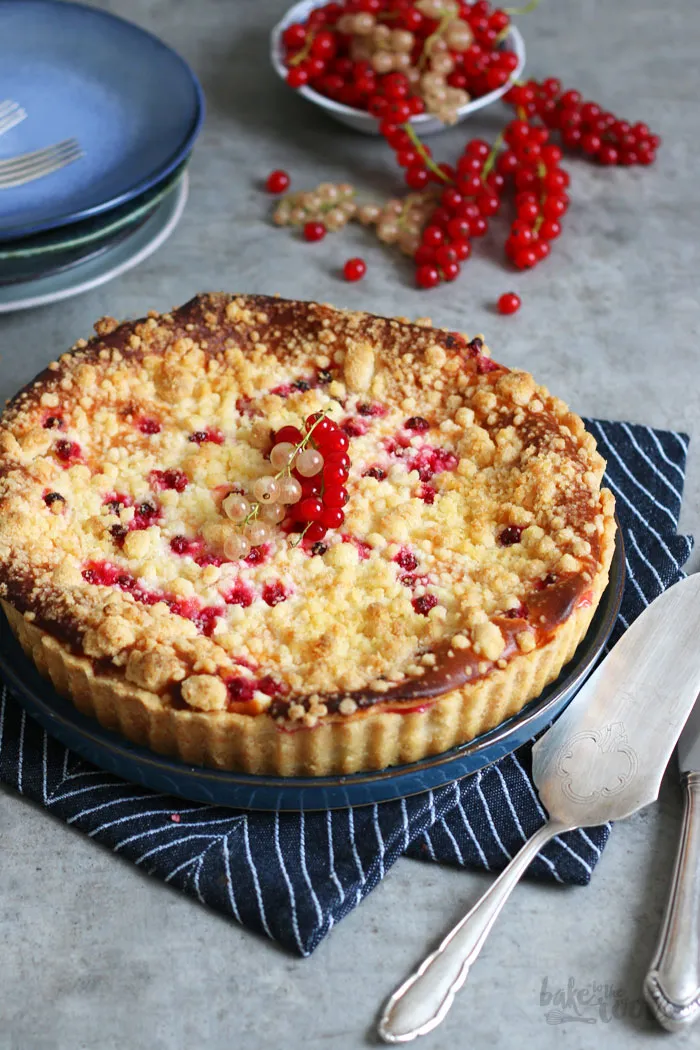 We saved the best for the last! This divine Red Currant Cheesecake by Bake to the Roots will rock your world. What can be better than the juicy tart-sweet red currants combined with cheesecake filling and streusel crumb crust and topping?