Disclosure: I received a copy of Best 100 Smoothies for Kids to review and one to give away. All thoughts, opinions and pina colada smoothies are mine. Post includes affiliate links.
First, a glance at the gloriousness that is this pina colada smoothie.
.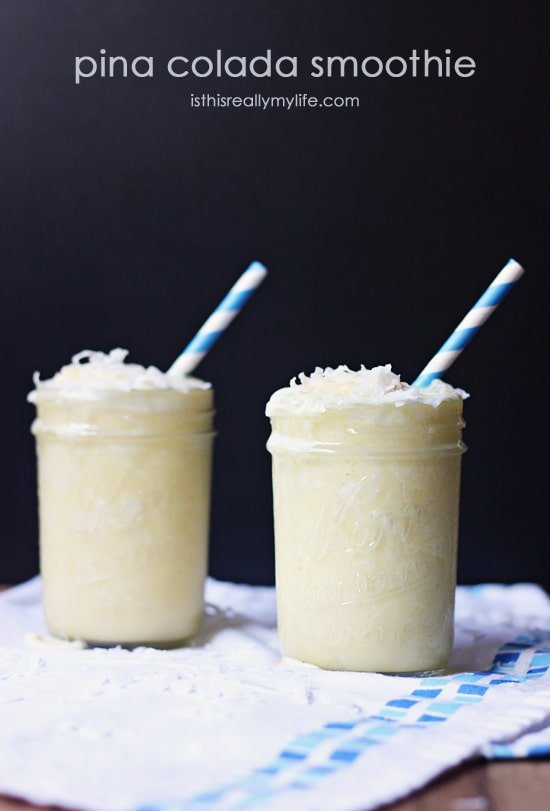 .
Now, a flashback. Remember when I had the delicious opportunity to review The Red Velvet Lover's Cookbook
and bake a batch of Deborah's amazing red velvet Oreos (even if they didn't look as pretty as hers)? My kids inhaled those things and I didn't blame them. They were seriously so yummy.
Well, Deborah Harroun from Taste and Tell is at it again but this time she's taking on smoothies for kids, or rather "incredibly nutritious and totally delicious no-sugar-added smoothies for any time of day."
So basically amazing smoothies kids of all ages, including this kid, will enjoy.
.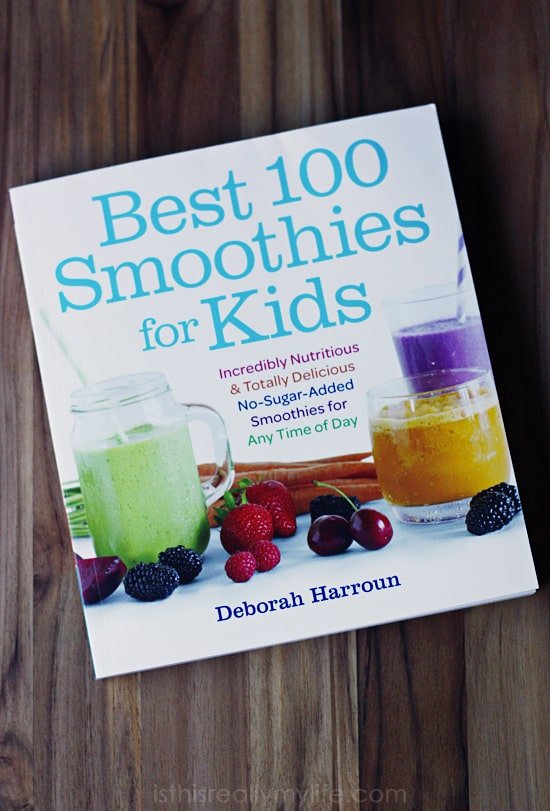 .
In Best 100 Smoothies for Kids
, Deborah shares an amazing array of fruit- and vegetable-based smoothies packed with the vitamins and nutrients kids need. But don't worry, kids will love 'em. Each one has been taste tested and kid approved.
.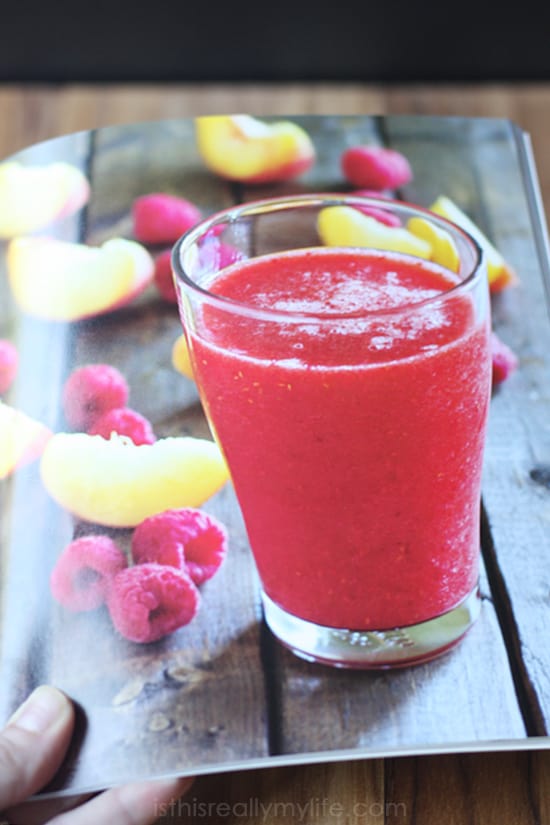 .
Best 100 Smoothies for Kids includes milk- and yogurt-based smoothies plus a tasty variety of dairy-free options. And you can truly enjoy them any time of day, including bedtime.
Yes, I said bedtime. Deborah included a handful of bedtime smoothies perfect for helping children calm down before they rest. They feature a bit of tryptophan (from milk, not turkey, silly!), and bananas, which are packed with magnesium and potassium, both muscle relaxants. Perhaps I should make one for Nathan on those nights he can't get work out of his head long enough to fall asleep…
Honestly, it was hard to decide which smoothie to try first; they all sounded amazing! But pina colada is my favorite frozen drink so I knew I had to try the pina colada smoothie first.
.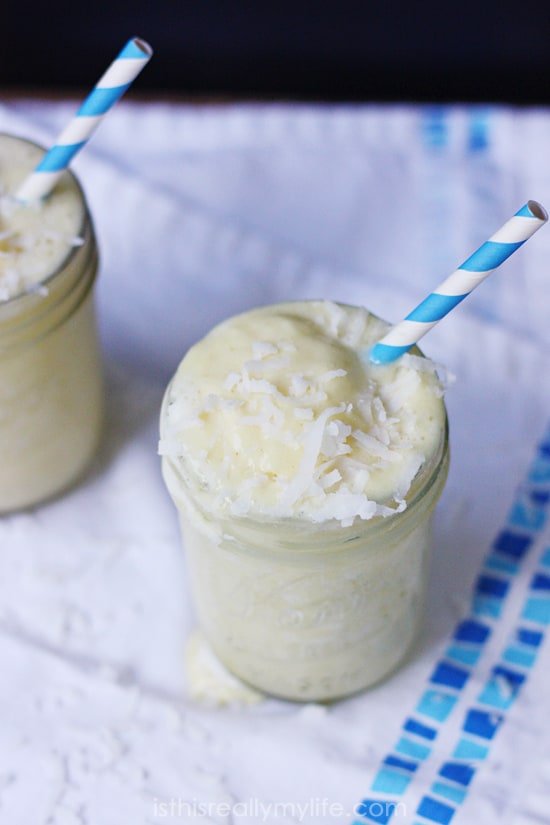 .
I'm not sure if I love it so much because it's super easy and requires so few ingredients, or if it's because it tastes just like the not-so-healthy pina coladas in which I occasionally indulge. Either way, it was a winner. In fact, the entire family enjoyed the pina colada smoothie, brain freezes and all.
Yes, "freezes." There were multiple occurrences.
.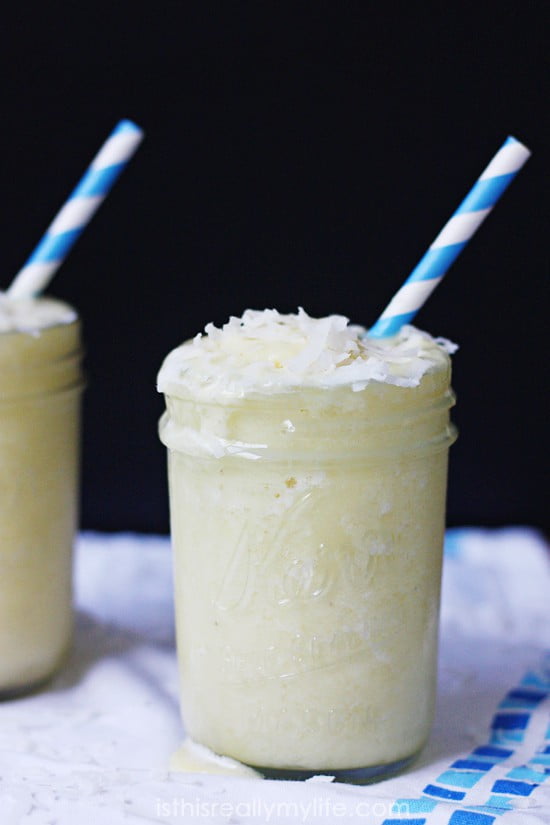 .
I did add a bit more coconut milk beverage than the recipe called for and topped the finished smoothies with shredded coconut (which my kids later spit out). Feel free to adjust the consistency—and shredded coconut—to taste.
Note: Coconut milk beverage is not the same as canned full-fat coconut milk. It is usually sold in shelf-stable boxes and is easier to add to a smoothie than the canned coconut milk. I found mine in the same area of the grocery store as the shelf-stable almond milk.
I can't wait to try more recipes from Best 100 Smoothies for Kids
. I'm just hoping the decision making process is easier than it was the first time, though I highly doubt it when you're talking smoothies like clementine honey lime, PB&J, cashew vanilla and oatmeal raisin.
Printable recipe for pina colada smoothie below. Enjoy!
.

Pina Colada Smoothie
This pina colada smoothie has only three ingredients and yet it tastes just like the pina colada you'd have beach side (but healthier). Makes 4 (9-ounce) servings.
Author:
Emily ~ isthisREALLYmylife.com
Ingredients
2¼ cups coconut milk beverage (not coconut milk or coconut water)
3½ cups frozen pineapple chunks
¾ tsp coconut extract
Instructions
Pour the coconut milk into the blender.
Add the pineapple and coconut extract. Blend until smooth.