Baking is a great way to get creative in the kitchen and experiment with different flavors, and zucchini is a versatile vegetable that can be used in a variety of dishes. So, if you're looking for a delicious and healthy way to enjoy zucchini, you can try baking it at 400 Fahrenheit. The question, though, is how long to bake the vegetable to prevent it from becoming mushy.
The question of how long to bake zucchini depends on how thickly it's sliced and how soft or crunchy you want it to be. Generally, you'll need to bake the zucchini slices for 15 to 20 minutes or until they become golden brown. The amount of time can vary, so be sure to keep an eye on the zucchini to avoid burning.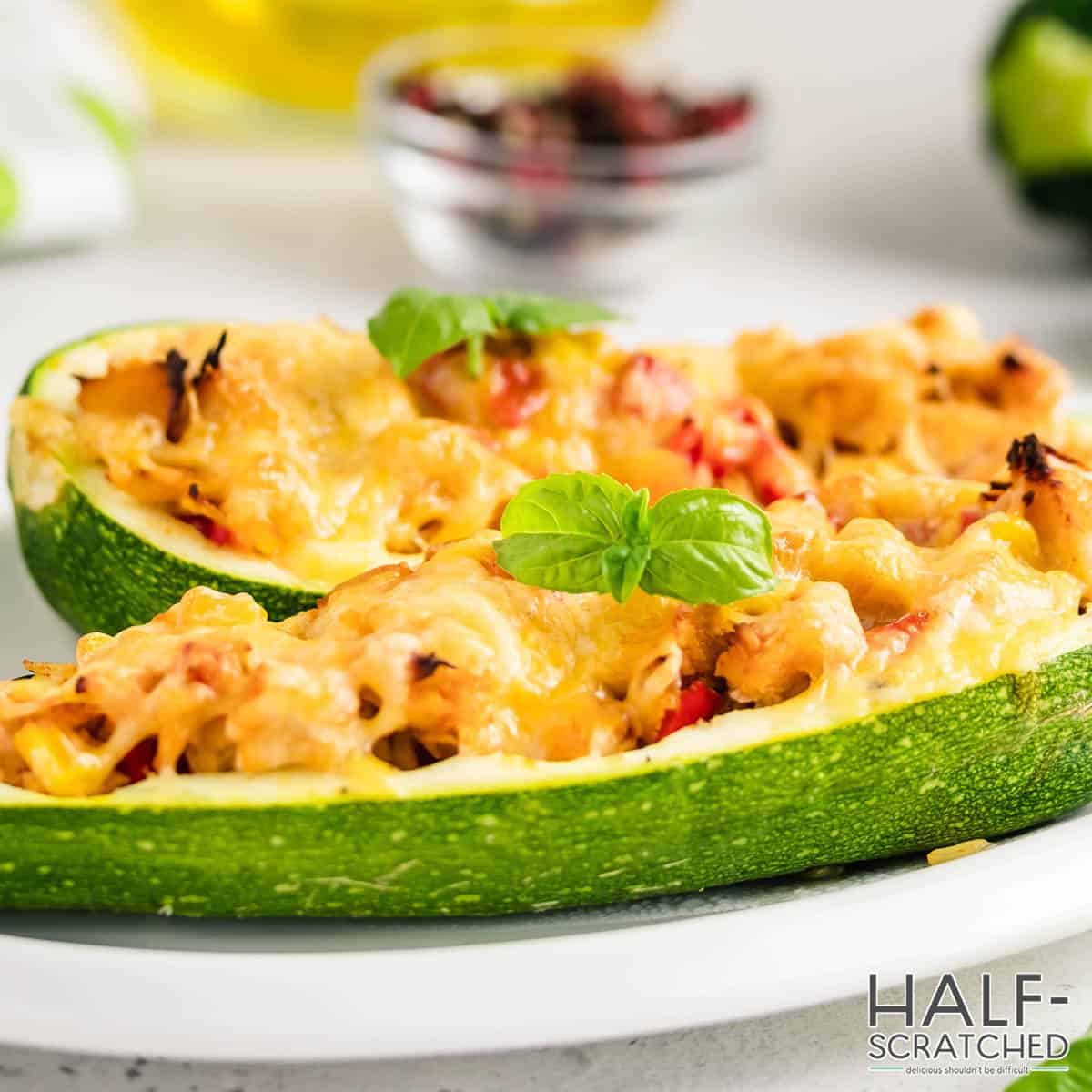 Although baking vegetables may seem easier than roasting a ham or a turkey, the delicate nature of zucchini makes it more challenging than you might assume. Luckily, our recipe guide will help explain everything you need to know to make delicious, flavorful, and perfectly baked zucchini without fault.
Roasting Zucchini at 400° Fahrenheit will Prevent It from Going Soggy
A zucchini is a type of summer squash, typically green in color, that is cylindrical in shape and typically grows to between 5 and 10 inches in length. Zucchinis have a mild flavor and can be cooked in a variety of ways, including grilling, baking, frying, and more. However, they have a relatively high water content that can cause them to become soggy if not cooked properly.
Baking zucchini at 400° Fahrenheit is an ideal way to prevent it from becoming soggy. This high temperature helps to evaporate the water content of the zucchini, resulting in a crisp, flavorful vegetable. Additionally, baking zucchini at this temperature helps to caramelize the outside, bringing out its natural sweetness.
If you were to bake the vegetable at a lower temperature, the water content would not be able to escape the zucchini, and it would become soggy and soft. Therefore, if you're looking for a way to enjoy zucchini without losing its texture, baking it at 400° Fahrenheit is the best way to do so.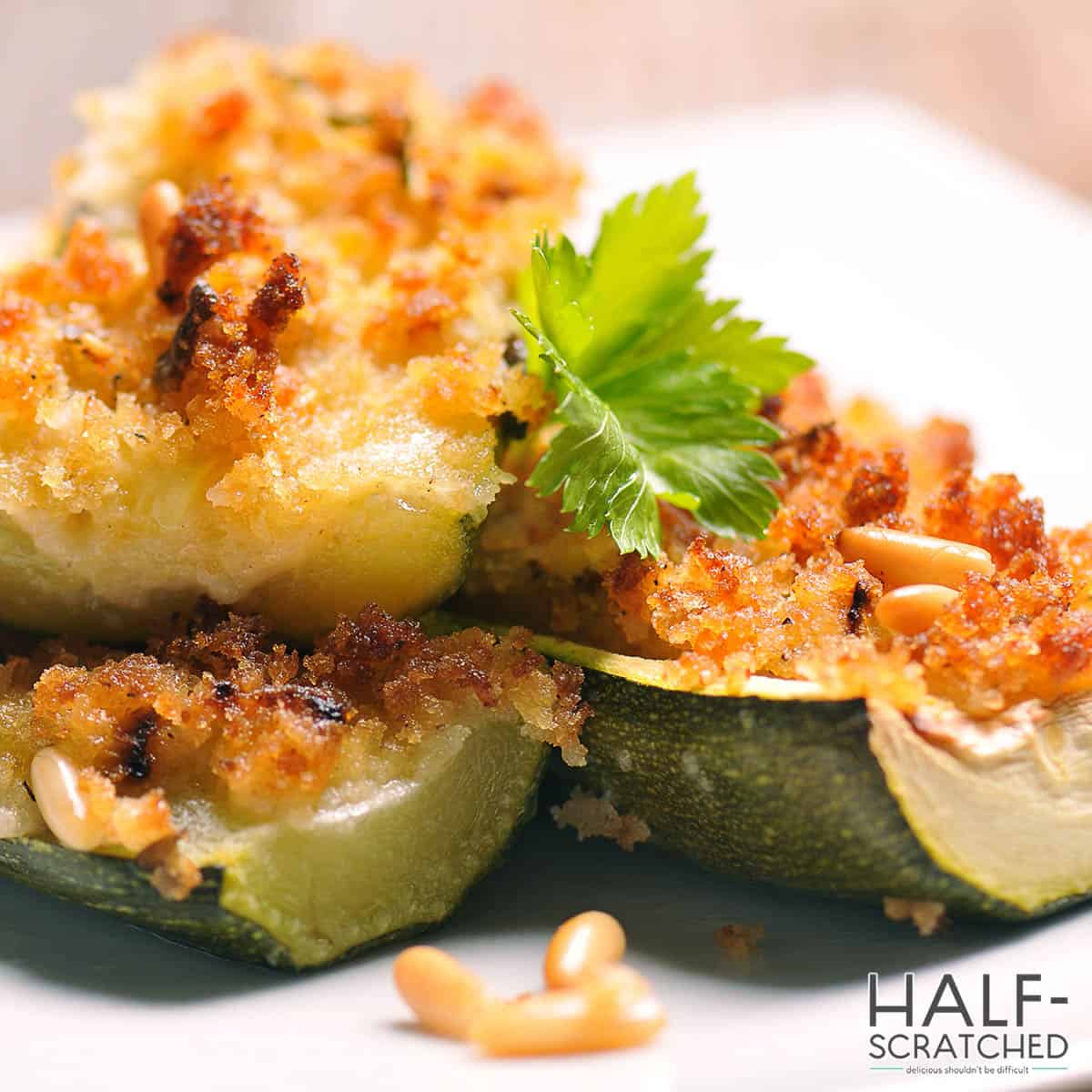 Breading the Zucchini Can Add a Pleasant Texture
If you're not against adding a few extra calories to your dish, coating the zucchini slices in a layer of breadcrumbs before baking can add a pleasant crunchy texture. To make the breading, simply mix together equal parts of breadcrumbs and melted butter or olive oil. Then, dredge each zucchini slice in the mixture before placing it on the baking sheet.
The breading shouldn't affect the baking time, but you'll have to bake the veggie slices a little longer if you're using particularly thick slices of zucchini. Therefore, be sure to watch closely to make sure that the breading doesn't burn. If it does start to burn, remove the zucchini from the oven, cover the baking sheet, and let the residual heat continue to cook the slices.
How Thick to Slice Your Zucchini
When baking zucchini, the thickness of the slices will greatly affect the cooking time. You'll want the slices to be thick enough to hold their shape in the oven but not so thick that they take too long to cook. Generally, it's best to slice the zucchini into ¼-inch slices. This will ensure that they are cooked through without becoming too dry.
Alternatively, you can slice the zucchini into spears, roughly the size of a pickle. This will increase the baking time by a few minutes, but you're sure to avoid the soggy, floppy slices that can occur when the zucchini slices are too thin.
Never Bake Frozen Zucchini
If you're planning ahead for a big meal, you may be tempted to do the prep work a few days in advance and then freeze the zucchini. This is a bad idea! Whenever you freeze vegetables, you cause the water in their cell walls to expand and burst the structure that keeps the plant intact. Then, when you try baking the veggies, they'll turn into a mushy, slimy mess.
Instead, we recommend that you buy fresh zucchini and then cut, bread, and refrigerate the slices right before baking. This way, you'll be able to bake the zucchini without worrying about them becoming too soggy or mushy.
Use an Air Fryer to Make a Quick and Easy Meal
If you are in a rush, your best bet to make a delicious baked zucchini dish without it turning into sludge is to use an air fryer. These nifty cooking tools use hot air to quickly cook food without the need for oil. To air fry your zucchini, simply preheat the air fryer to 400° Fahrenheit, lightly coat the slices in oil, and cook for 8-10 minutes.
The result will be a crispy, golden zucchini dish that's ready in no time. Plus, the air fryer won't heat up your kitchen like a regular oven would, meaning that you can make a quick and easy meal without having to turn on the oven.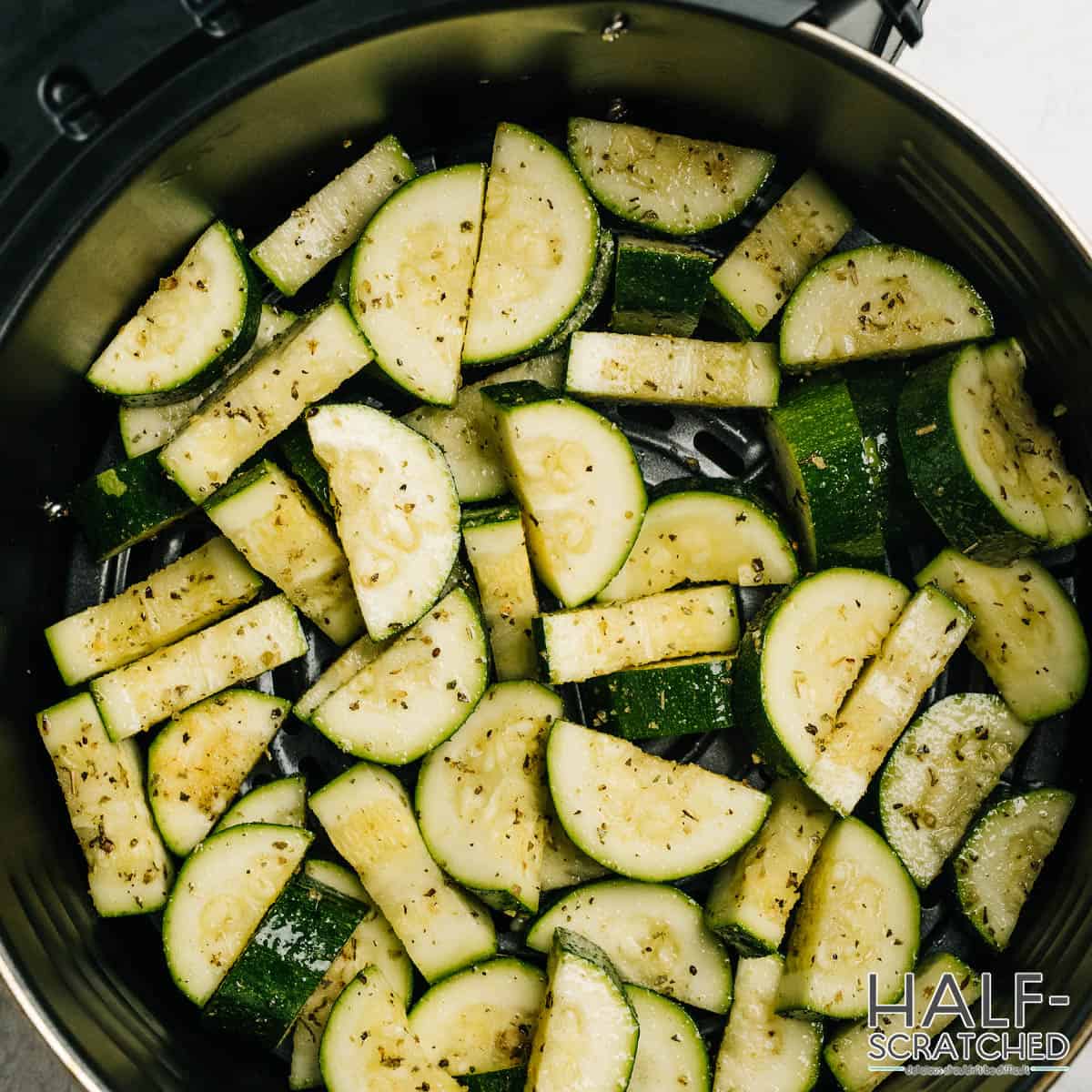 Make an Aluminum Foil Packet to Insulate the Zucchini
While baking zucchini at too low of a temperature can cause it to become soggy, leaving it too long in a hot oven can eventually cause it to dry out. To prevent this, you can wrap the zucchini slices in an aluminum foil packet before baking them. This will trap the moisture released from the zucchini and prevent it from evaporating too quickly.
To make the packet, fold a sheet of aluminum foil in half and place the zucchini slices inside. Then, fold the edges of the foil up to make a packet and place it in the oven. The zucchini should bake for 15-20 minutes as normal, but the added insulation will help to ensure that they don't dry out.
Easy Tricks to Improve Your Baked Zucchini
Mastering the amount of time your zucchini needs to bake may not be rocket science but to create a truly delicious dish, you'll have to get creative with the flavorings and your culinary technique. To help, we've provided a handful of our personal favorite tips to improve your zucchini. Use them as you see fit and don't be afraid to experiment on your own.
Pre-Salt the Zucchini to Draw Out Excess Water
By using a basic cooking technique called dry brining, you can draw out excess water and reduce the sogginess of your zucchini. To do this, sprinkle the zucchini slices with a pinch of salt and let them sit for 15-20 minutes before baking. This will help to draw out excess moisture and ensure that the zucchini slices remain crisp and flavorful.
Add Herbs and Spices to the Breading
To make your zucchini more flavorful, consider adding herbs and spices to the breading. A pinch of garlic powder and Italian seasoning can go a long way to adding flavor to your dish. You can also consider adding Parmesan cheese to the breading for a cheesy crunch. Alternatively, you can experiment with different oils, such as avocado or walnut oil to add extra pizzazz.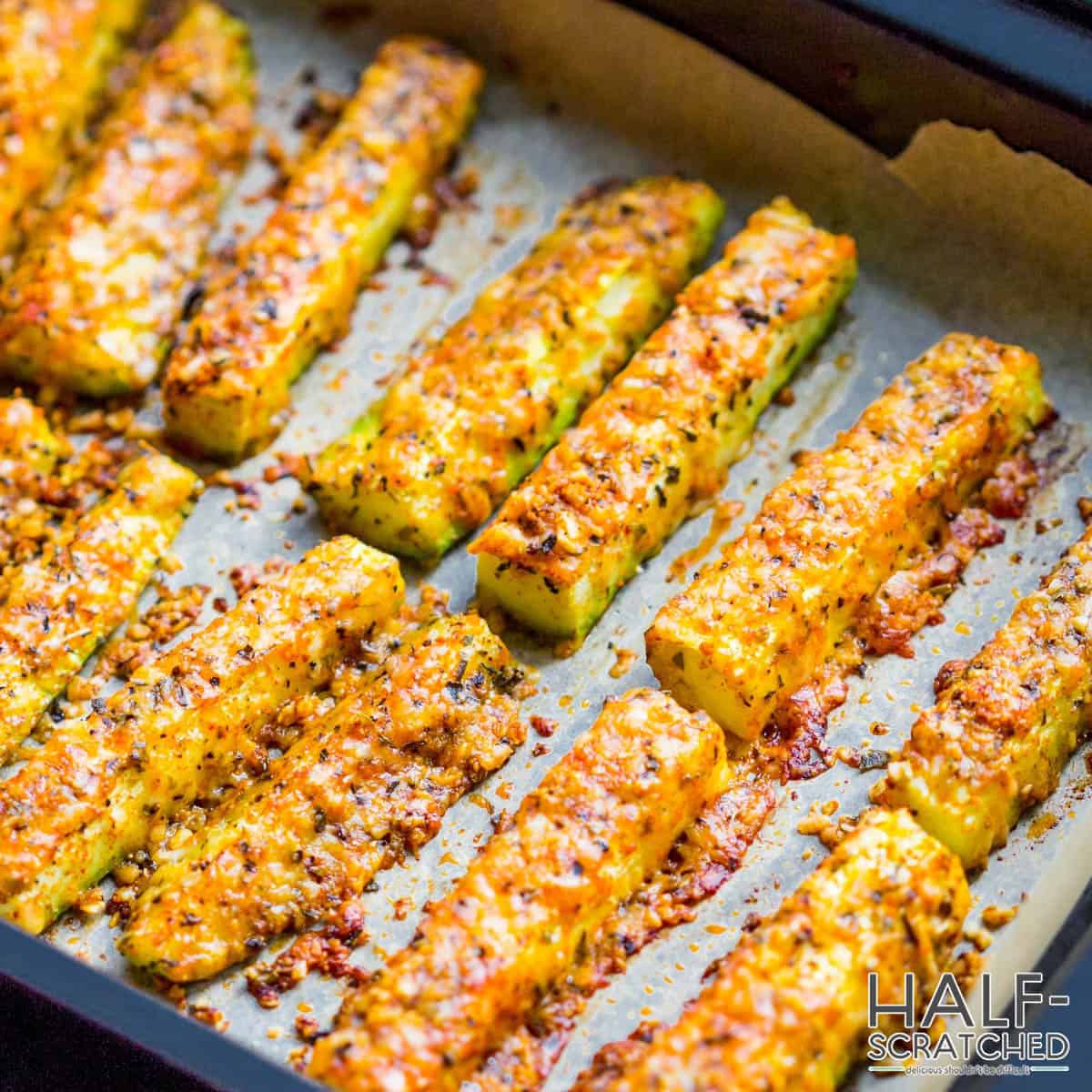 Bake the Zucchini with Feta and Olives
If you're looking to elevate your zucchini dish, try baking it with feta and olives. This combination of flavors will help to bring out the sweetness of the zucchini and add a pleasant, salty flavor to the dish. To make this, just top the zucchini slices with crumbled feta and a few olives before baking.
Add Balsamic Vinegar for a Tangy Flavor
If you're looking for a way to add a tangy flavor to your zucchini, consider adding a drizzle of balsamic vinegar before baking. The vinegar will add a pleasant acidity to the dish and help to bring out the natural sweetness of the zucchini.
Serve Baked Zucchini with a Creamy Dip
Finally, a great way to enjoy your baked zucchini is to serve it with a creamy dip. A simple yogurt dip made with Greek yogurt and herbs can add a delicious creamy texture to the dish. Alternatively, you can opt for a ranch dip or a spicy Sriracha mayo.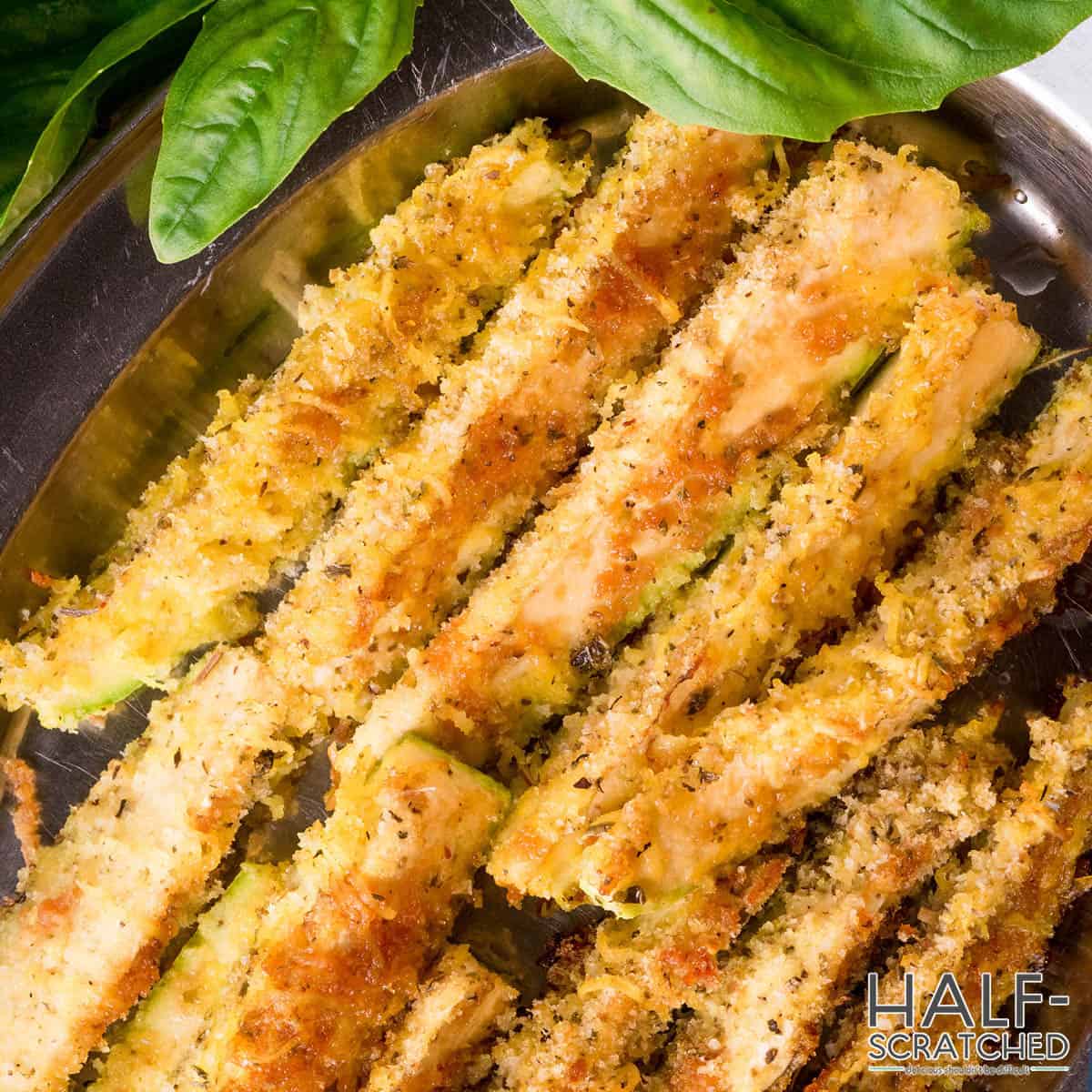 Frequently Asked Questions
Where does zucchini originally come from?
Despite its Italian name, zucchini is native to Central and South America, where it has been cultivated for thousands of years. It is a member of the squash family and is related to other summer squash, such as yellow squash and pattypan squash. However, it was brought back to the Old World and cultivated by Italian botanists, hence its Mediterranean name.
How do you know when the zucchini is done baking?
When the zucchini is done baking, it will be golden brown and crisp. You can also check for doneness by inserting a fork or knife into the center of the slice. If it inserts easily, the zucchini is done.
Is it better to bake or grill zucchini?
It depends on what you're looking for in terms of flavor and texture. Baking zucchini will result in a crisp, caramelized vegetable with a mild flavor. Grilling zucchini will give it a smoky, charred flavor that can be quite intense. Either way, zucchini makes a wonderful side dish with any meat or fish.
How long does baked zucchini last in the refrigerator?
Baked zucchini will last for up to four days in the refrigerator. Be sure to store it in an airtight container to prevent it from drying out.
Is zucchini a good source of nutrition?
Yes! Zucchini is a great source of nutrition and is low in calories. It is also rich in potassium, dietary fiber, Vitamin A, Vitamin C, and folate.
My Favorite Recipe for Baked Zucchini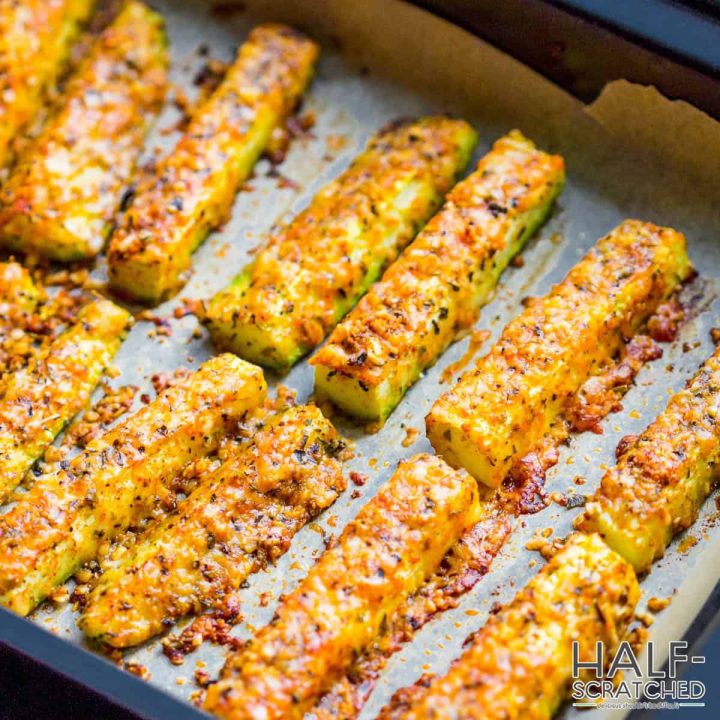 How Long to Bake Zucchini at 400 F
Looking for a delicious zucchini recipe? Learn to bake it at 400° Fahrenheit and discover other tips to make your zucchini more delicious.
Ingredients
2 medium zucchini, sliced into ¼ inch slices
2 tablespoons olive oil
2 tablespoons breadcrumbs
½ teaspoon garlic powder
½ teaspoon Italian seasoning
Salt and pepper, to taste
Instructions
Preheat the oven to 400° Fahrenheit.
Line a baking sheet with parchment paper.
In a medium-sized bowl, mix together the breadcrumbs, garlic powder, and Italian seasoning.
Slice zucchinis into ¼ inch slices. Brush each slice of zucchini with the olive oil, and then toss the slices in the breadcrumb and spice mixture.
Arrange the zucchini slices on the baking sheet without overcrowding the pan. Individual slices can touch but do not overlay them.
Bake the zucchini for 15 to 20 minutes or until the zucchini slices are golden brown and crisp.
Serve warm and enjoy!
Nutrition Information:
Yield:

4
Serving Size:

1
Amount Per Serving:
Calories:

90
Total Fat:

7g
Saturated Fat:

1g
Trans Fat:

0g
Unsaturated Fat:

6g
Cholesterol:

0mg
Sodium:

102mg
Carbohydrates:

6g
Fiber:

1g
Sugar:

2g
Protein:

2g