These gluten-free fudgy flourless chocolate brownies are so rich and chocolaty, it's hard to believe they're less than 150 calories a serving!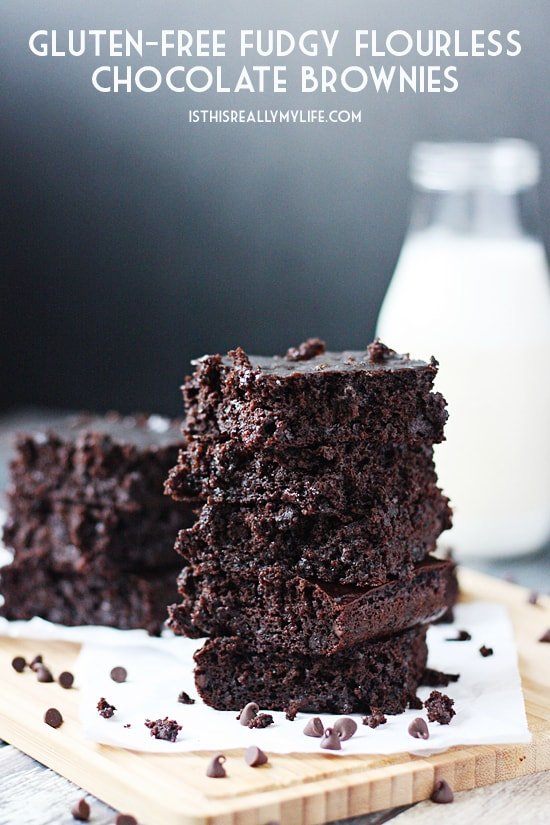 This is a sponsored post for Purely Inspired; all thoughts and opinions are mine. Post may include affiliate links, which means if you click on a link and purchase something, you won't pay anything extra but it will help support this blog.
Have I told you how much I love peanut butter powder? I use it in delicious healthy snacks like these crunchy peanut butter protein bites and this protein-packed, low-carb chocolate peanut butter smoothie.
And yes, I even mix it with the recommended amount of water and use it like I would "normal" peanut butter—on rice cakes, toast and semisweet chocolate chips.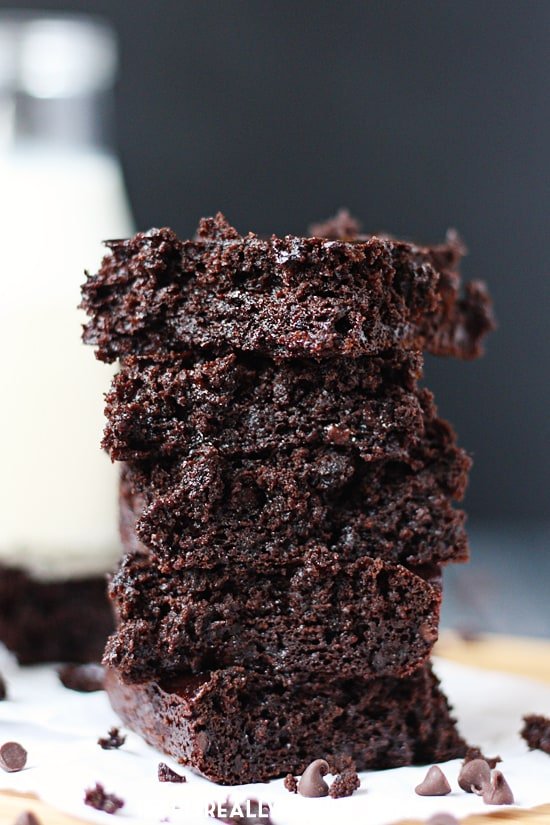 Purely Inspired powdered peanut butter is the secret to these gluten-free fudgy flourless chocolate brownies. (I should throw in some commas there but stylistically I like the name better without them.)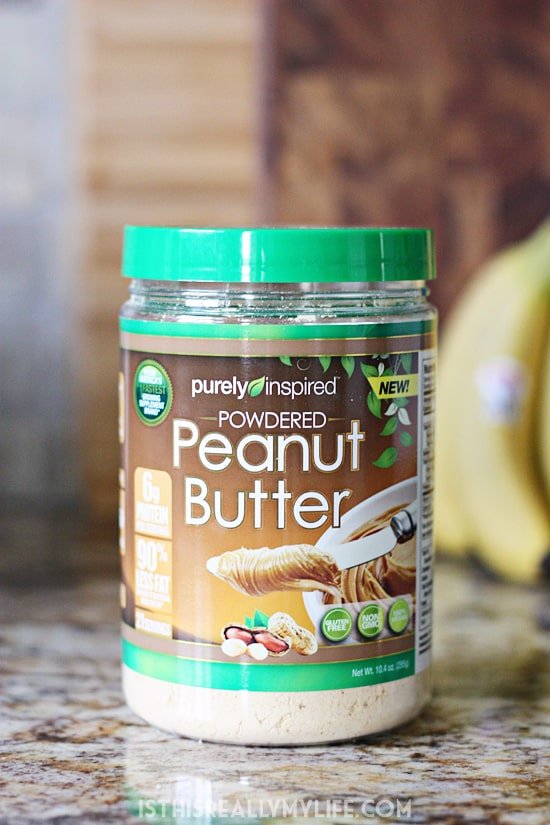 I'm thinking next time I need to make a peanut butter frosting using powdered peanut butter and slather it atop the flourless brownies. It's a pretty genius way to pack more protein into my diet.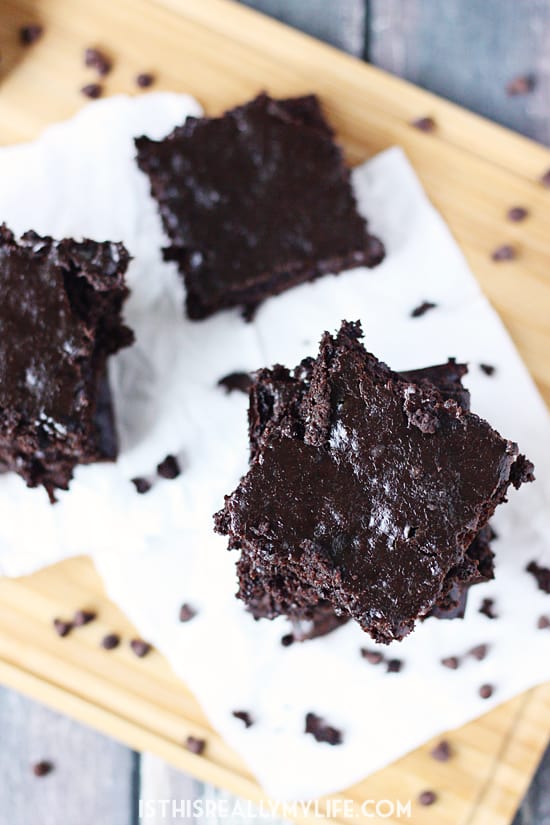 I was surprised how rich and chocolaty these brownies were considering there's no flour or refined sugar. Instead, this flourless chocolate brownie recipe features honey and cocoa powder with the aforementioned peanut butter powder.
Oh, and a handful of mini semisweet chocolate chips for good measure.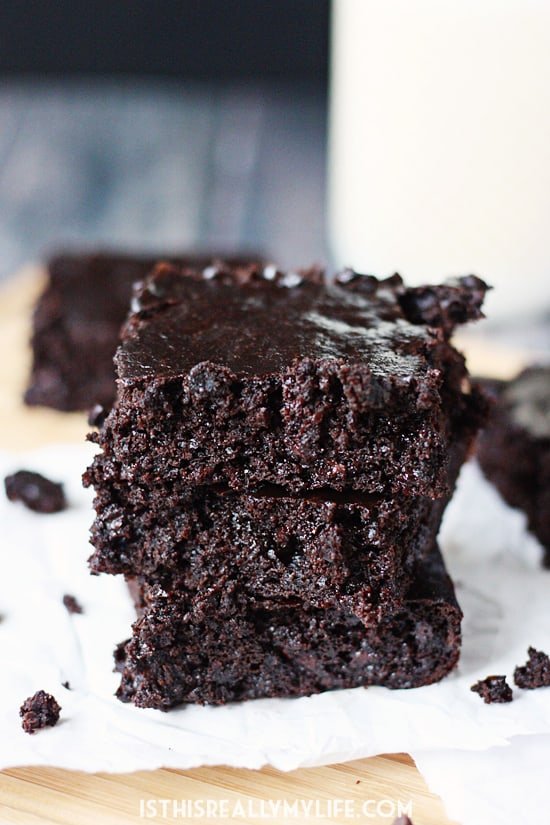 Don't be thrown by the dry, crumbly consistency of the batter before adding the water, honey and vanilla. It will moisten up enough for easy spreading in the pan.
Once baked, the consistency of these fudgy flourless chocolate brownies is a mix between a dense cake and a brownie. I'd say they lean a little more the direction of cake.
Cake. Brownie. I'll eat 'em no matter the consistency.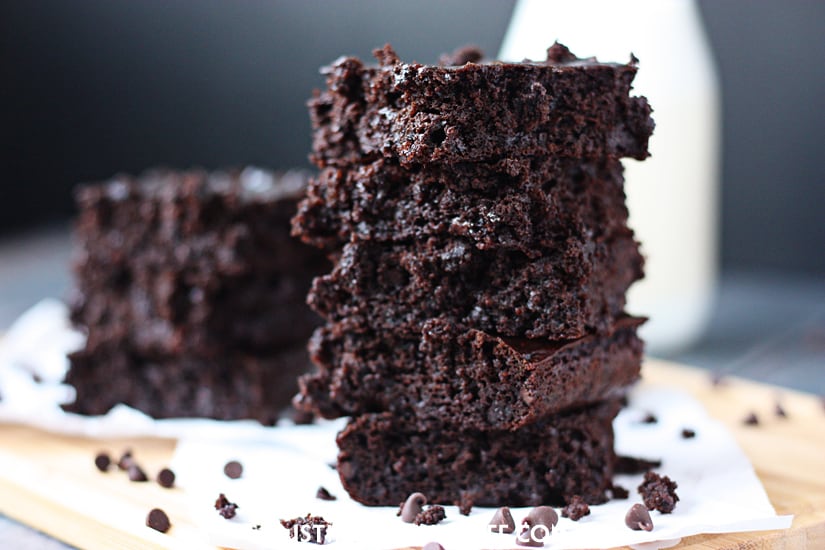 Printable recipe for gluten-free fudgy flourless chocolate brownies below. Enjoy!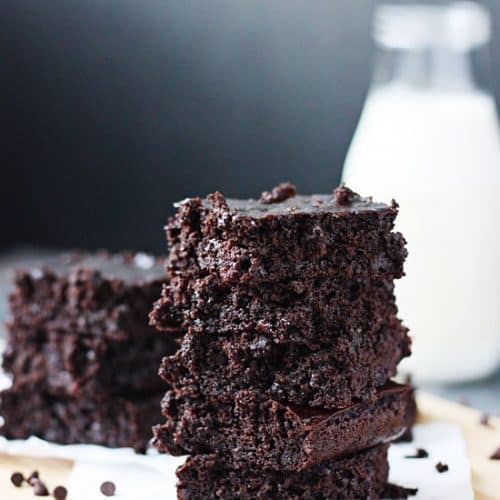 Gluten-Free Fudgy Flourless Chocolate Brownies
Yield: 12

Prep Time: 10 minutes

Cook Time: 30 minutes

Total Time: 40 minutes

These gluten-free fudgy flourless chocolate brownies are so rich and chocolaty, it's hard to believe they're around 150 calories a serving! Makes one 9x9-inch pan.
Ingredients
1 large egg
1 large egg white
1 cup Purely Inspired powdered peanut butter
1/2 cup unsweetened cocoa powder
1 tsp baking soda
1/4 tsp kosher salt
1/2 cup plus 1 T water
1/2 cup raw honey
1 tsp vanilla extract
3/4 cup mini semisweet chocolate chips
Instructions
Preheat oven to 325 degrees F. Spray a 9x9-inch baking pan with non-stick cooking spray; set aside.
Beat the egg and egg white in a small bowl with a wire whisk.
Combine peanut butter powder, cocoa powder, salt and baking soda in a large bowl; mix until thoroughly combined.
Add the whisked egg and egg white; stir. (Mixture will be dry and crumbly.)
Add water, honey and vanilla and stir until combined. Fold in chocolate chips.
Pour into baking pan. Bake 27 to 30 minutes or until toothpick inserted in center comes out clean and edges slightly pull away from sides of pan.
Cool completely before cutting and serving.
Notes
FOLLOW HALF-SCRATCHED ON INSTAGRAM (@half_scratched) and share the recipes you're whipping up in the kitchen. Don't forget the #HALFSCRATCHED hashtag so we can see what you've made!
Nutrition Information:
Yield: 12 Serving Size: 1
Amount Per Serving: Calories: 160Total Fat: 6gSaturated Fat: 3gTrans Fat: 0gUnsaturated Fat: 0gCholesterol: 16mgSodium: 196mgCarbohydrates: 24gFiber: 2gSugar: 19gProtein: 6g



Here are more tasty ways to use peanut butter powder!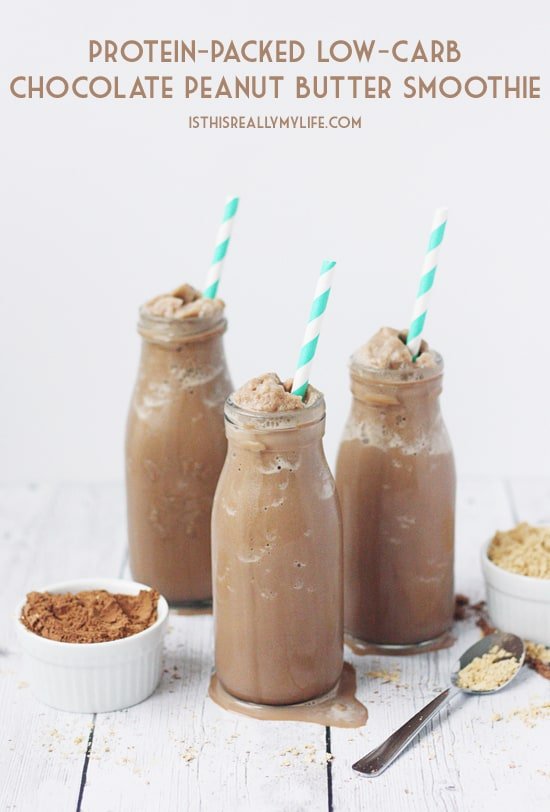 Protein-packed low-carb chocolate peanut butter smoothie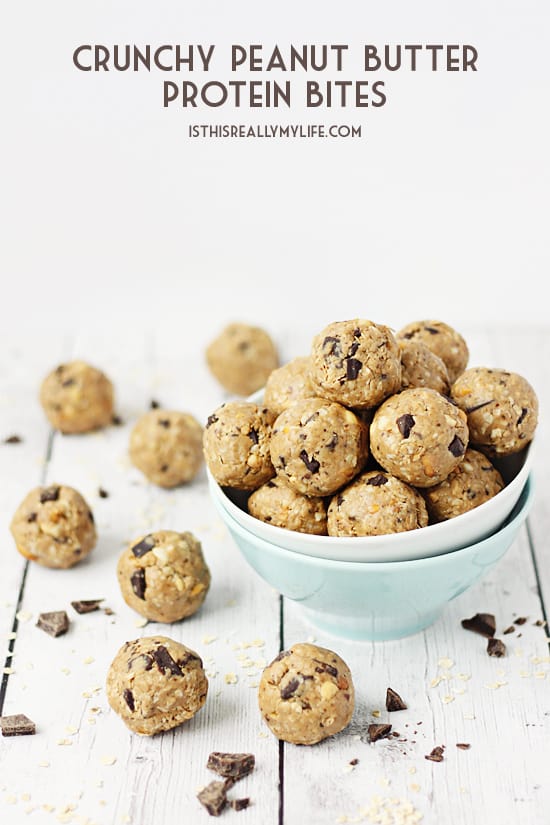 Crunchy peanut butter protein bites