What is treacle tart? Harry Potter fans will tell you it's Harry's favorite dessert! This treacle tart recipe is an easy variation of the traditional and oh-so-lovely British dessert.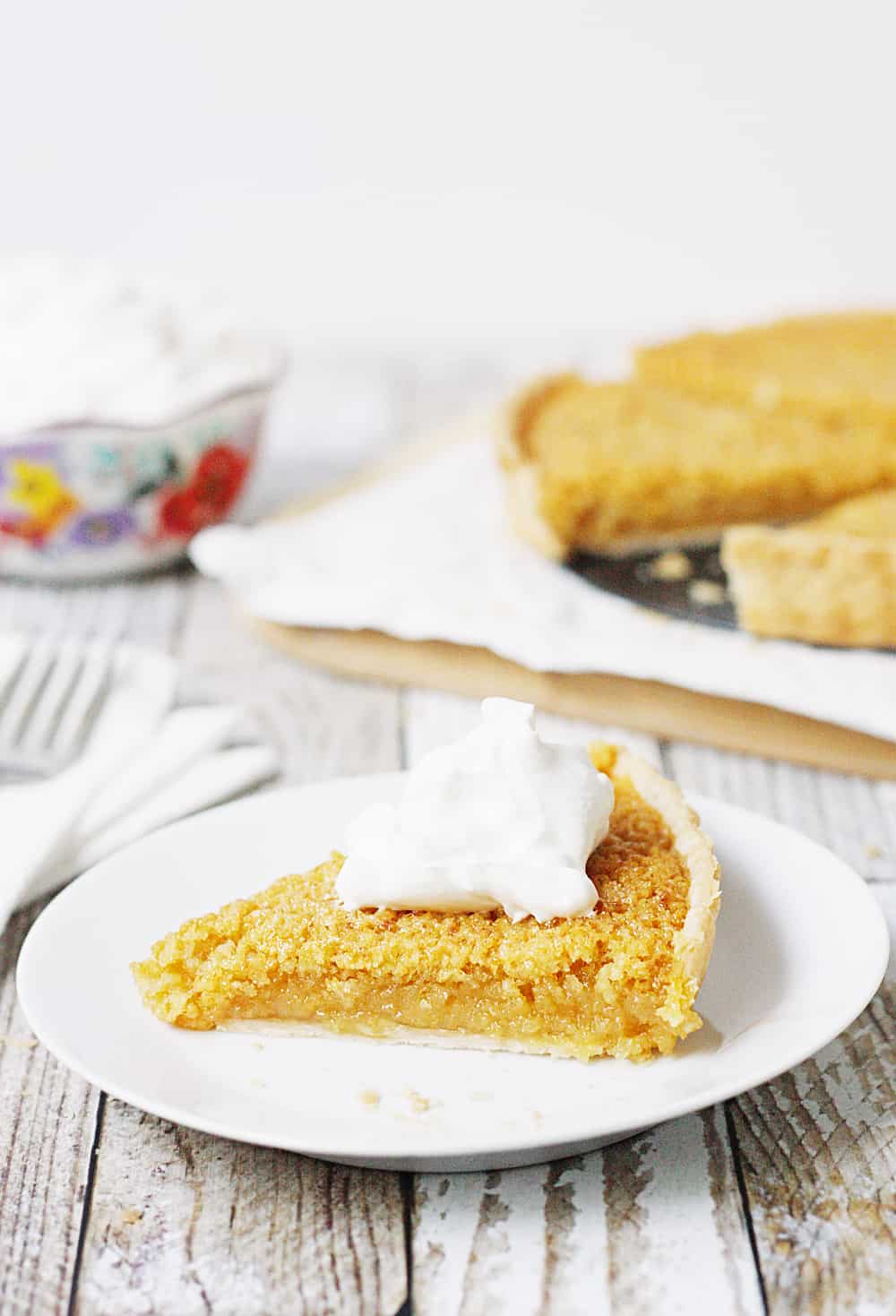 We are Harry Potter fans in this family but I will admit, we aren't fully educated on all the Harry Potter foods contained throughout the series. The obvious foods come to mind: butterbeer, chocolate frogs, Bertie Bott's Every Flavor Beans, pumpkin pasties...
But there are quite a few Harry Potter foods I'd forgotten about, including this lovely treacle tart.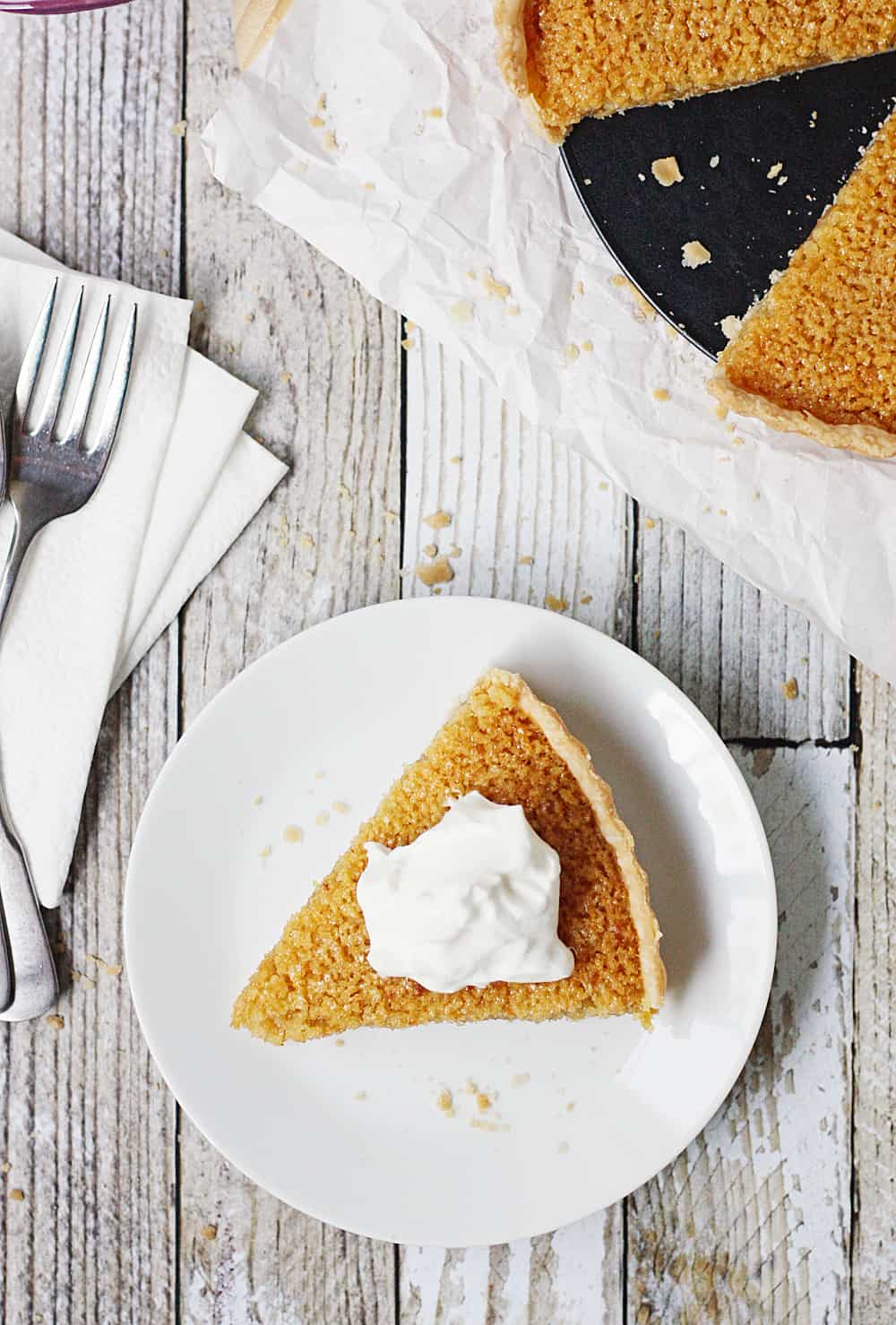 Of course, you might be wondering what IS treacle tart. Trust, you aren't alone. I was intrigued by the dessert and not just because it has the cutest name ever. I did a little research and learned a bit more about Harry Potter's weakness.
What Is Treacle Tart?
Treacle tart is a British dessert.
English author Mary Jewry published the earliest known recipe in the late 19th century.
The tart consists of shortcrust (or pie crust) pastry and a thick filling made of golden syrup, breadcrumbs, and lemon juice or zest.
Treacle tart is usually served warm with clotted cream, whipped cream, ice cream, or custard.
Also to note, this British dessert was featured in Chitty Chitty Bang Bang. Remember the creepy Child Catcher? He tried luring out the children by offering them free sweets including treacle tart (or so says Wikipedia).
All I remember from that movie were the "toot sweets" and the crazy grandpa.
But back to this easy treacle tart recipe because it's yummy and I love talking about yummy desserts.
More recent versions of this recipe feature cream and eggs for a bit of a softer filling. This recipe is one of those versions and I think the additions are fabulous.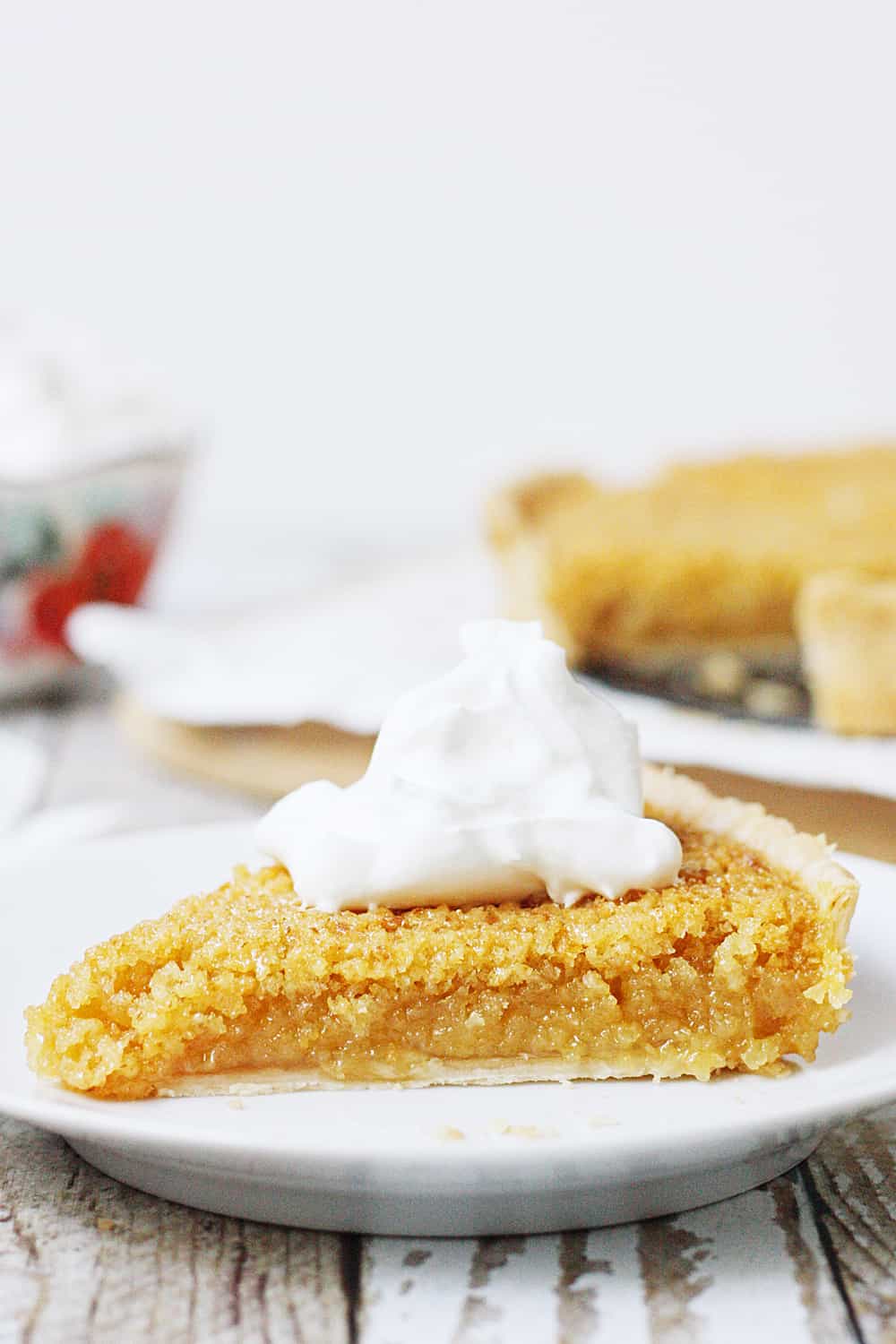 To make treacle tart, you need treacle syrup. And the best treacle syrup—or at least the easiest to find—is Lyle's Golden Syrup. I picked up a bottle from Amazon.com and used over half for the recipe. I'm totally going to buy a 4-pack of the 16-ounce tins because I have a feeling I'll be making this tart a few more times...
I also grabbed a 2-pack of tart pans. They were the perfect size for this recipe and I loved the loose bottom for serving.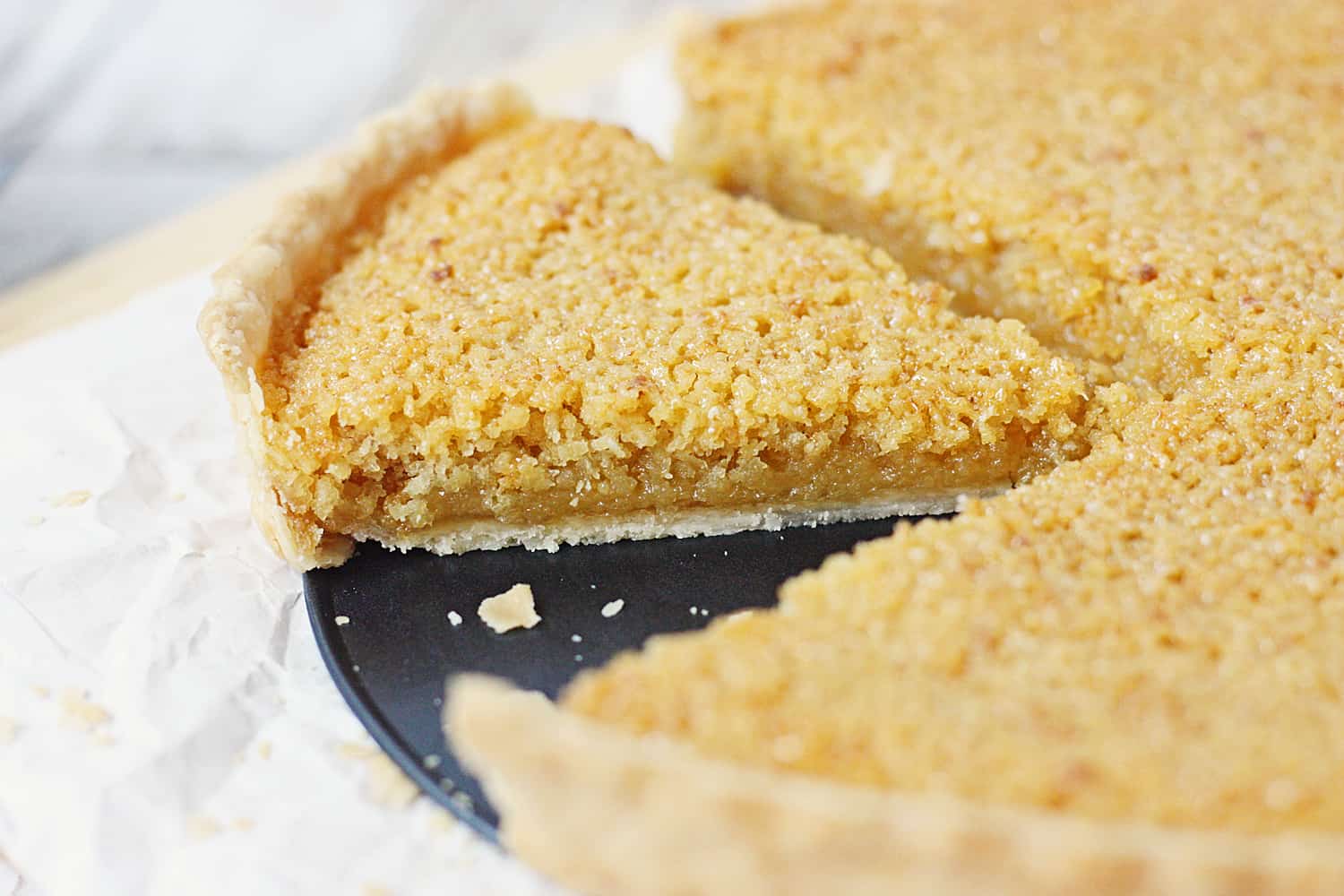 Also, traditional treacle tart usually has a lattice top in addition to the pastry shell, but that would NOT be easy and I'm all about easy. Plus, without the additional pastry, you save calories, which means you feel less guilty about having a second slice. Or three.
And trust me, you'll want seconds, especially if you make homemade whipped cream (be sure to halve the recipe!) like the kind I use in this yummy coconut poke cake.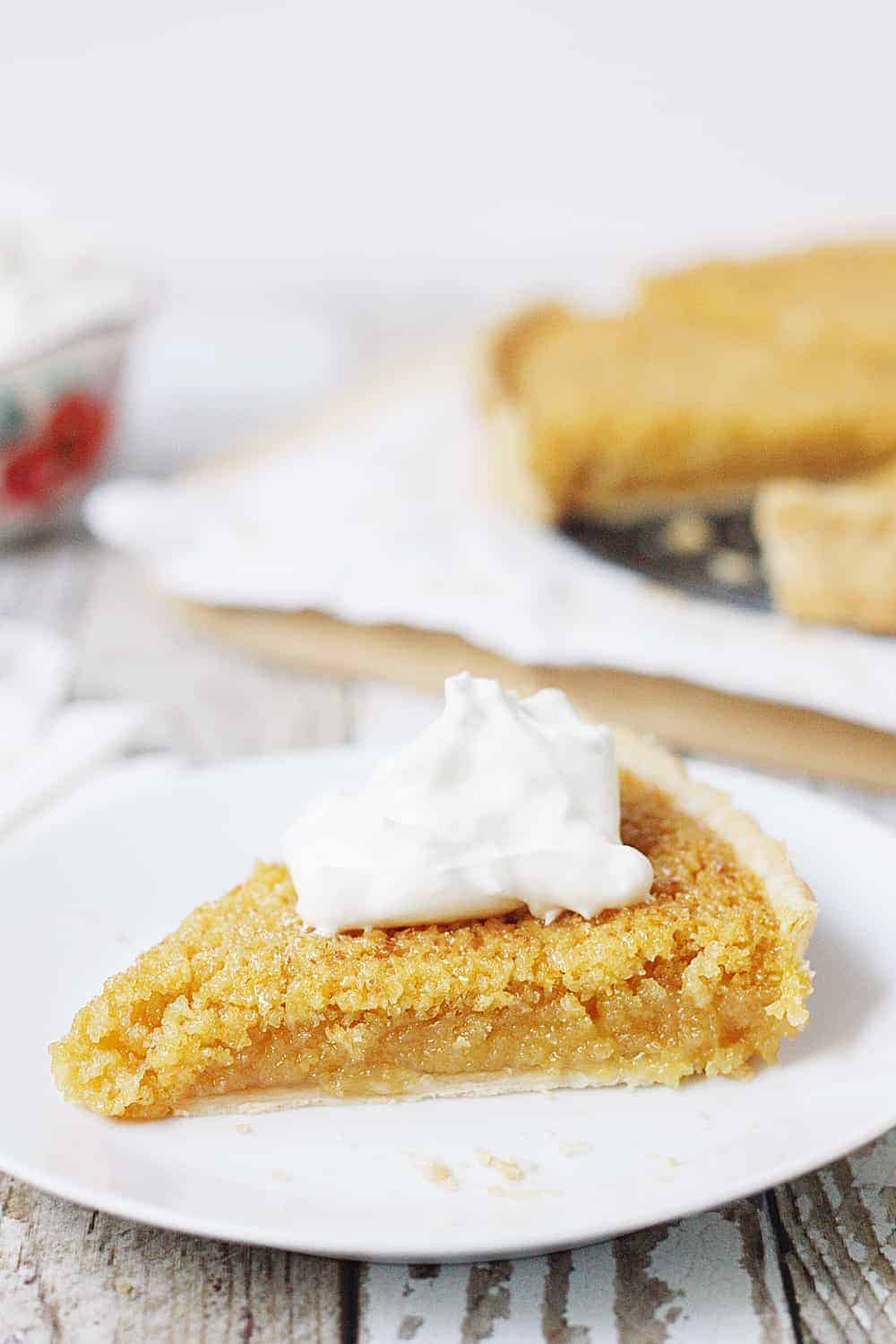 Usually I'm all about shortcuts (i.e., a can of whipped cream rather than homemade whipped cream), but homemade whipped cream is so. dang. good. I feel the same way about pie crust but I have yet to master the homemade pie crust, which is one of the reasons I use refrigerated pie crust in this easy treacle tart.
The other reason? Homemade pie crust takes way more time and is far riskier.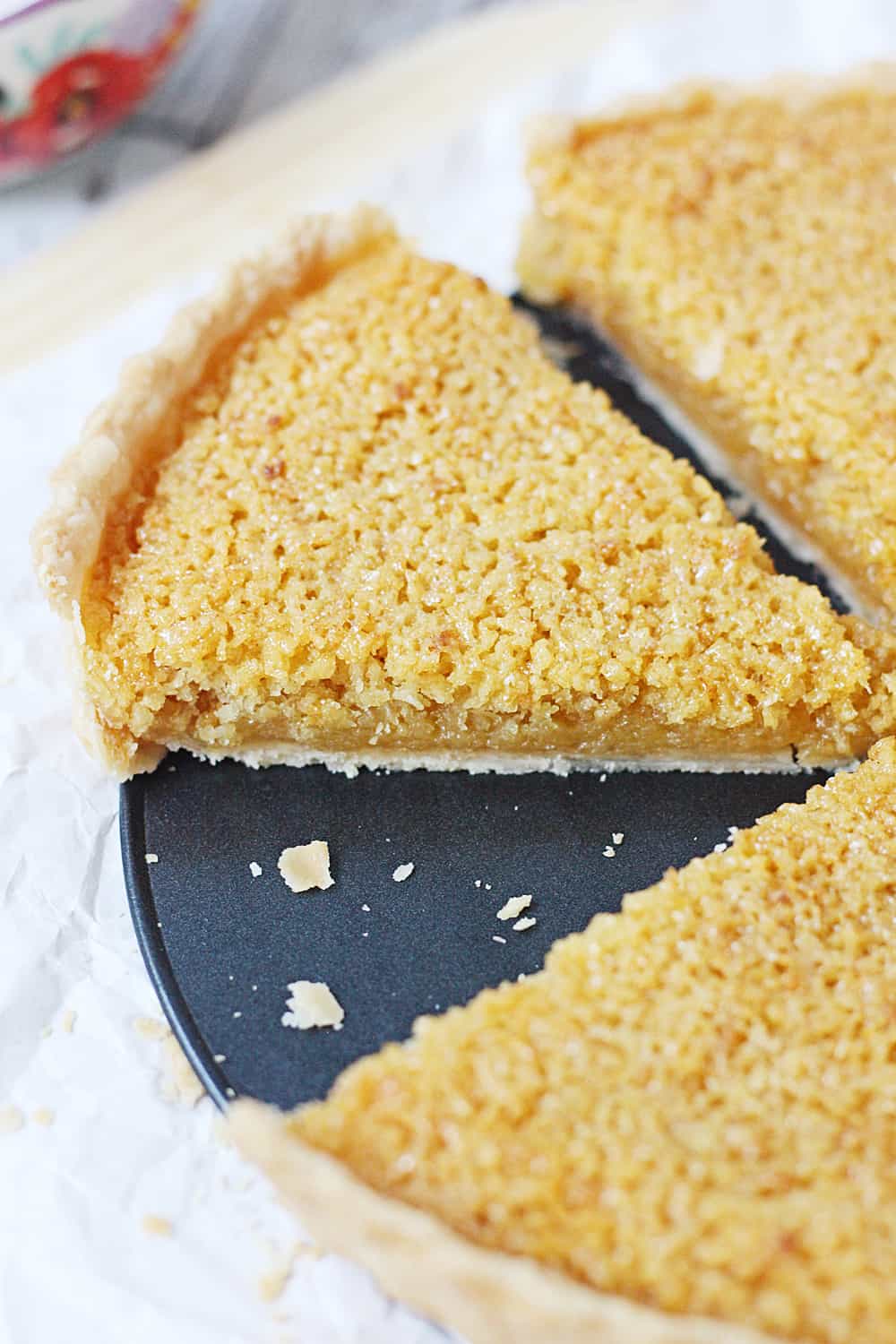 I totally get why Harry Potter loves treacle tart. My family raved about this traditional British dessert even though it was sans lattice top. I liked the slightly softer filling thanks to that heavy cream and egg.
The dollop of whipped cream on top wasn't necessary but it was delightful.
I'd never made a tart before so if I can pull off something like this, you can too! I couldn't believe how easy it was to make this treacle tart recipe, though I did believe how easy it was to inhale. I should have saved Harry Potter a slice but I'm not that nice.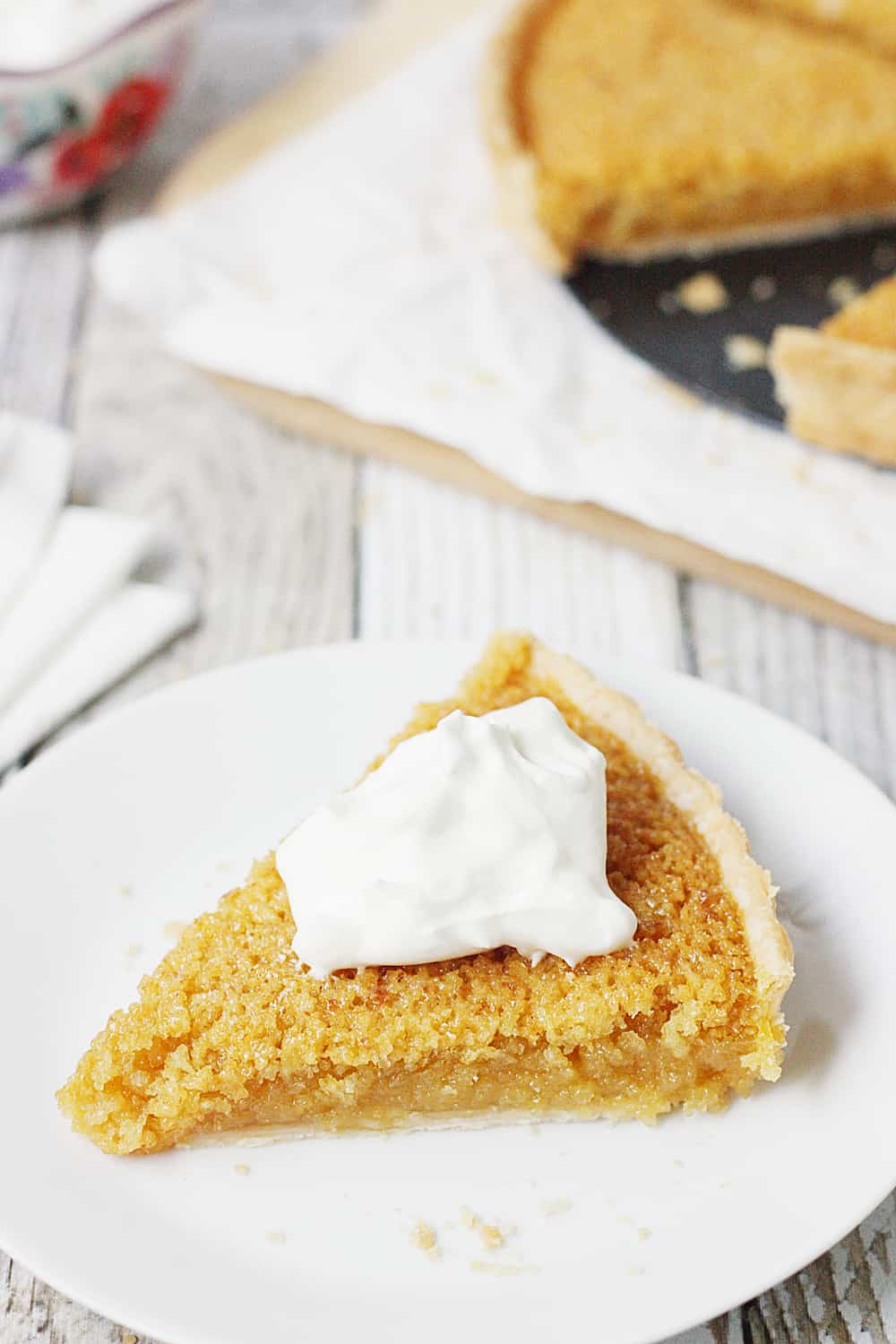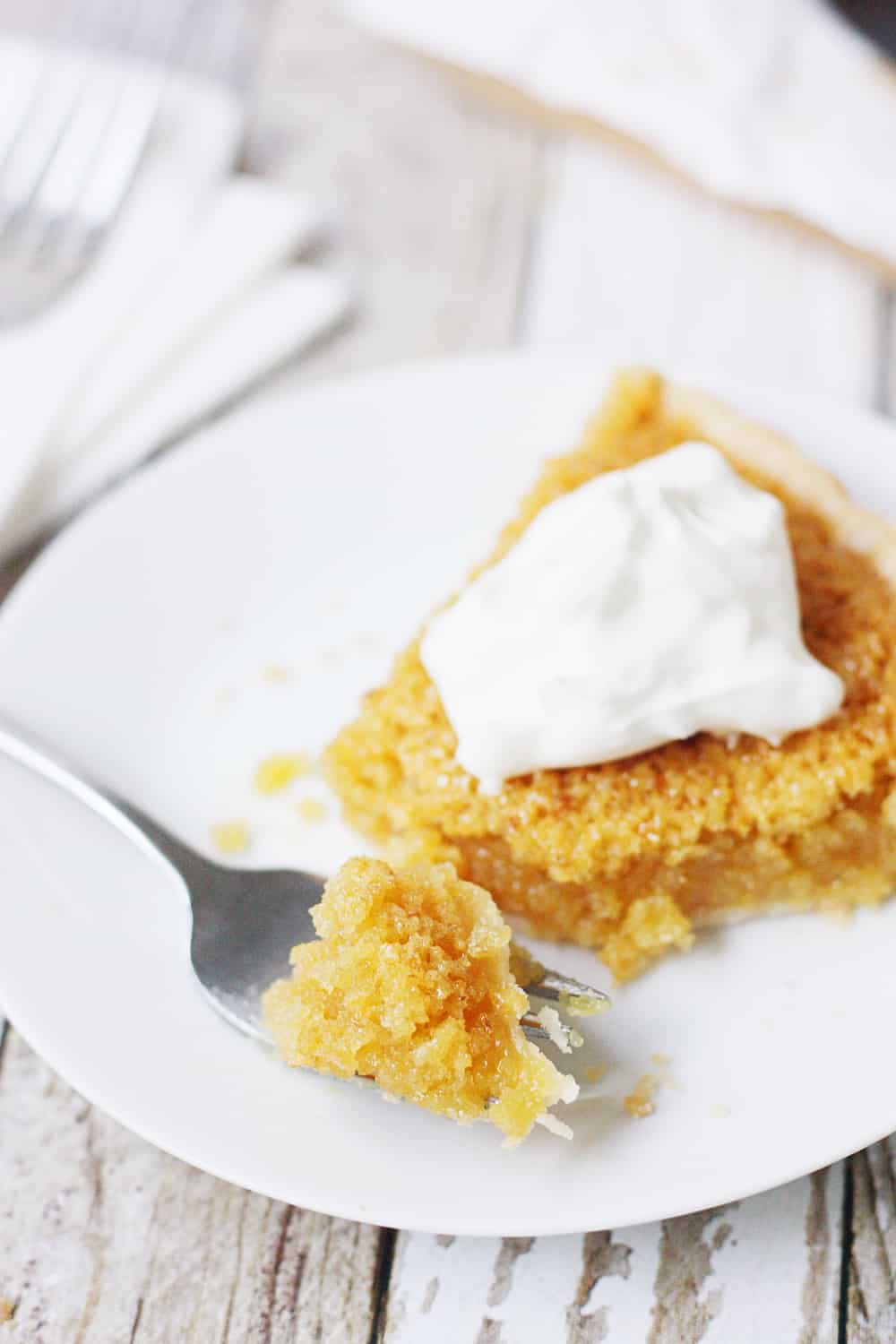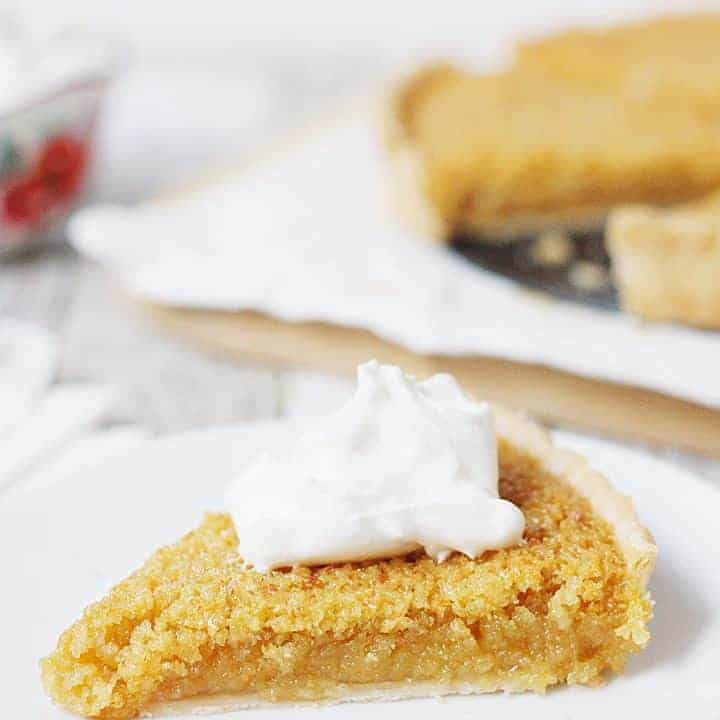 Easy Treacle Tart Recipe
EASY Treacle Tart Recipe for Harry Potter Foodies -- What is treacle tart? Harry Potter fans know it's one of Harry's favorite desserts! This treacle tart is an easy take on this traditional British dessert.
Ingredients
1 (9-inch) refrigerated pie crust
1 cup Lyle's Golden Syrup
¼ cup heavy cream
1 large egg
1 lemon, zested
2 tablespoons fresh lemon juice
2 tablespoons butter, melted
1 cup bread crumbs
Instructions
Preheat oven to 375 degrees. Press the pie crust evenly into a 9-inch tart pan with removable bottom.
Combine Lyle's Golden Syrup, heavy cream, egg, lemon zest, lemon juice, butter, and bread crumbs in a medium bowl. Mix until thoroughly combined. Pour into pie crust.
Bake tart for 35 to 40 minutes or until filling is golden brown and set. (Filling will wobble a little but will firm upon cooling.) Remove from oven and allow to cool until warm. Serve topped with homemade whipped cream, clotted cream, ice cream, or custard.
NOTE: The whipped cream topping in this coconut poke cake recipe is perfect on this treacle tart!
Notes
FOLLOW HALF-SCRATCHED ON INSTAGRAM (@half_scratched) and share the recipes you're whipping up in the kitchen. Don't forget the #HALFSCRATCHED hashtag so we can see what you've made!
Nutrition Information:
Yield:

8
Serving Size:

1
Amount Per Serving:
Calories:

345
Total Fat:

13g
Saturated Fat:

6g
Trans Fat:

0g
Unsaturated Fat:

5g
Cholesterol:

43mg
Sodium:

382mg
Carbohydrates:

56g
Fiber:

1g
Sugar:

35g
Protein:

4g