I'm not lying when I say this is the BEST EVER snickerdoodle recipe. Soft and chewy on the inside, slightly crisp on the edges and packed with cinnamon sugar flavor.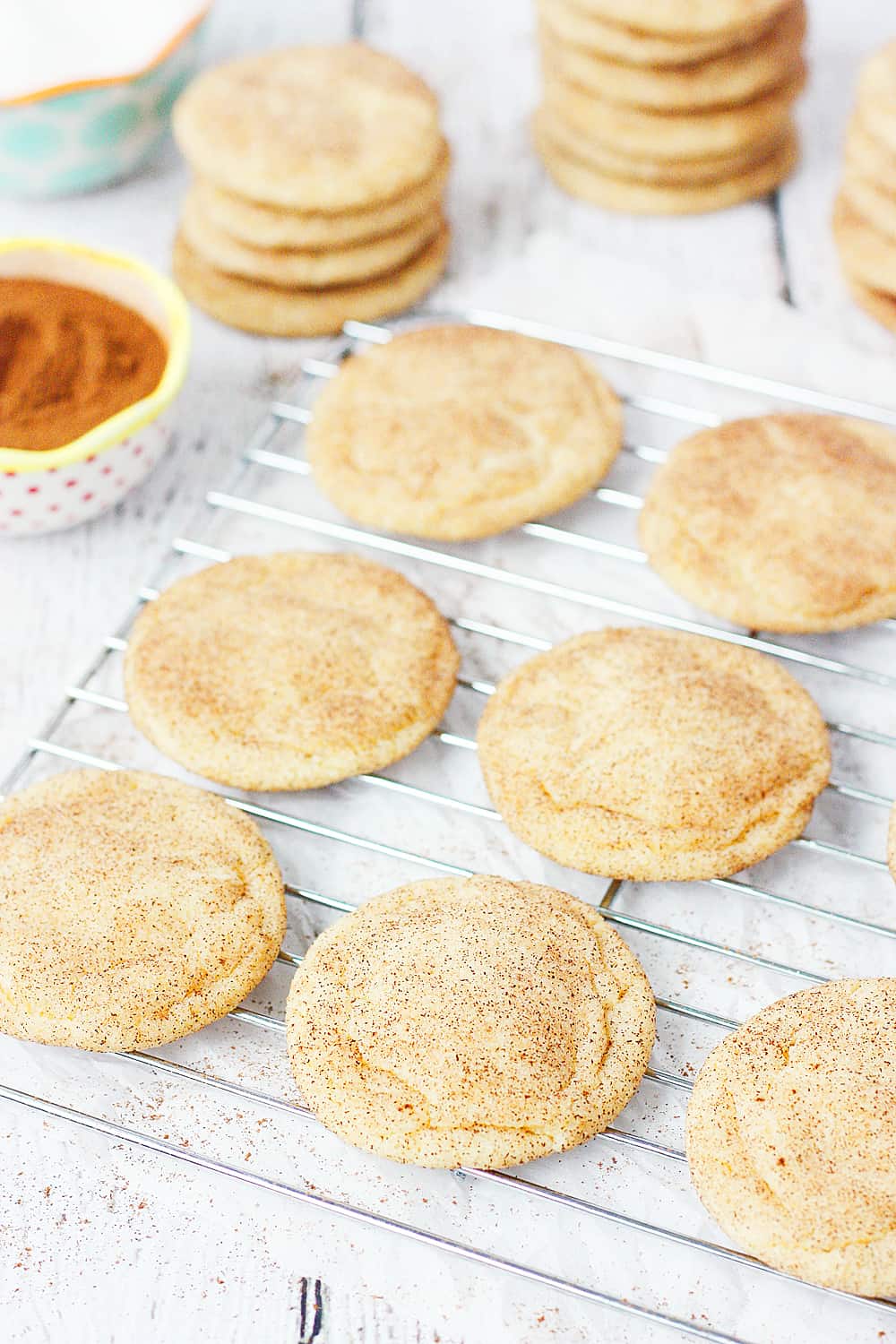 I've totally acknowledged to myself I'm a chocoholic (and Diet Coke-aholic and fry-aholic and sweets-aholic...) because I would rather have a chocolate brownie over an oatmeal raisin cookie any day. I mean, who wouldn't? But when it comes to snickerdoodles, all bets are off. They are my kryptonite when it comes to baked goods and I can't resist them AT ALL.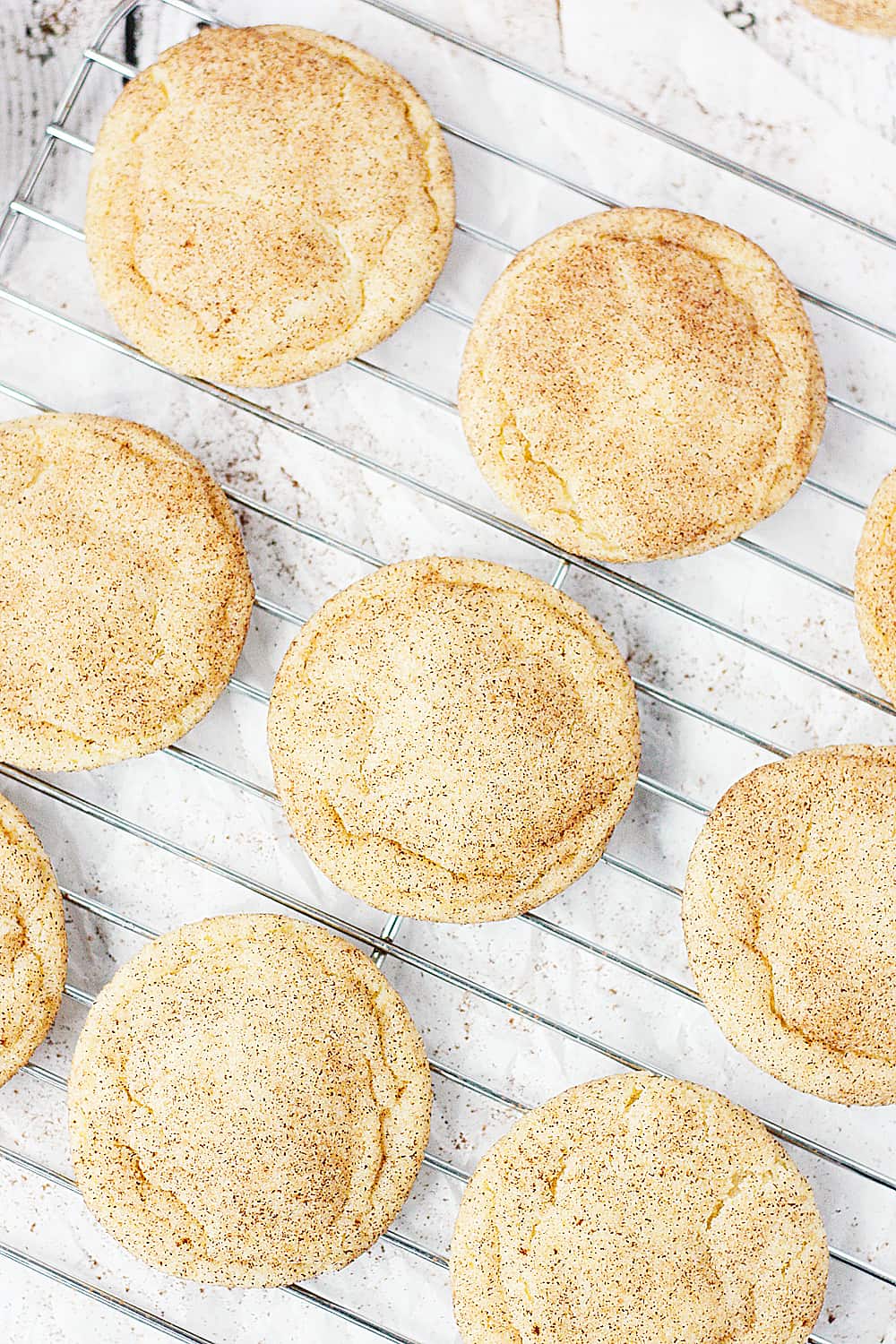 With how much I love snickerdoodles and how much experience I have tasting them—I take every opportunity to taste test I can—I'd like to think I'm an expert when it comes to the best snickerdoodle recipes. And while I have yet to create a copycat Village Baker snickerdoodle, the recipe I'm sharing today is seriously the best ever snickerdoodle recipe I've tried.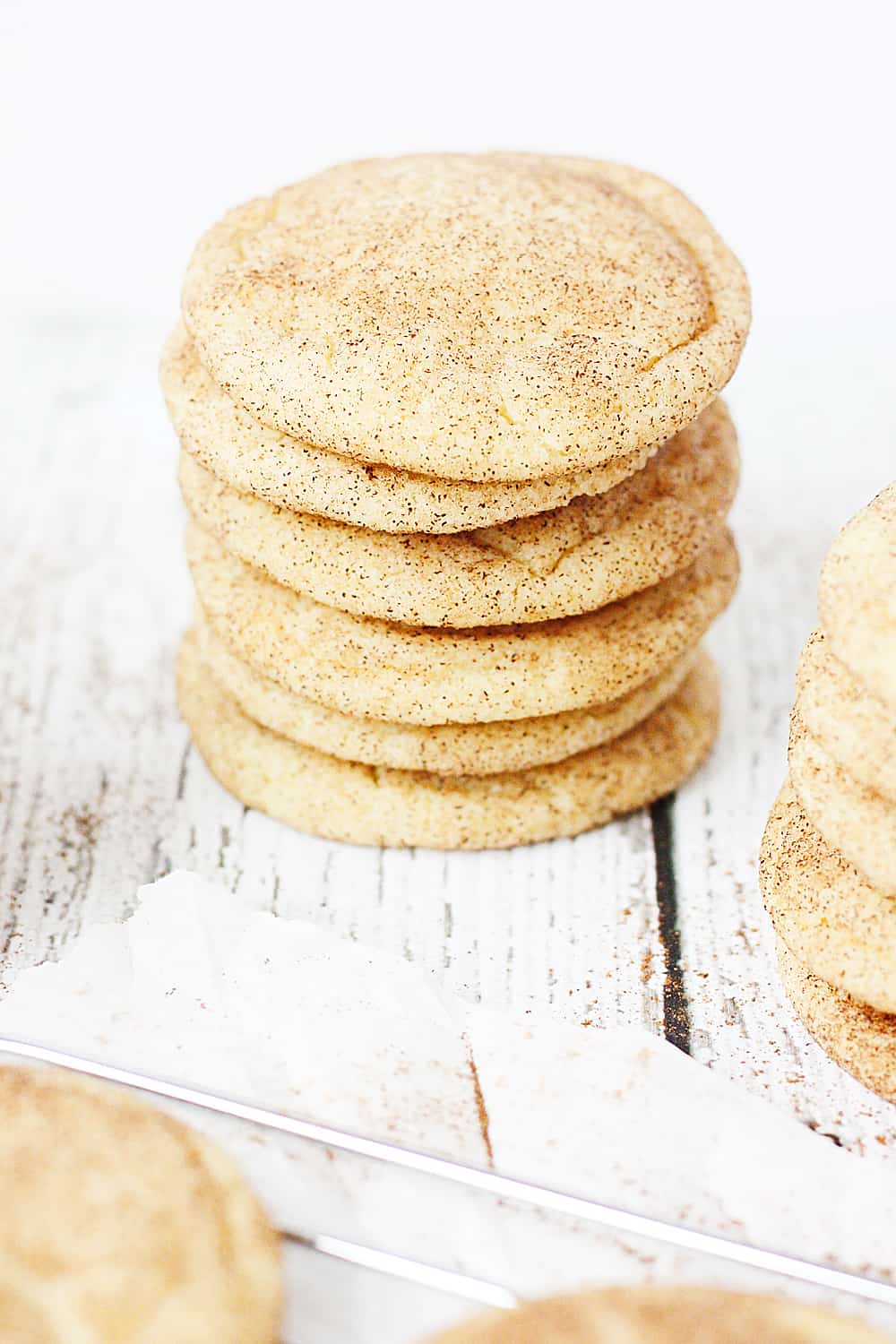 This snickerdoodle recipe is the best ever for a few reasons. One, you don't have to chill the dough. Two, it has the perfect amount of cream of tartar. (I swear cream of tartar's sole purpose is to flavor snickerdoodles and make homemade playdough.) And three, it has cinnamon in the cookie dough, not just around the cookie dough.
That last reason is what truly makes these the best ever snickerdoodles. Who knew an extra pinch or two of cinnamon would make already heavenly cookies more heavenly?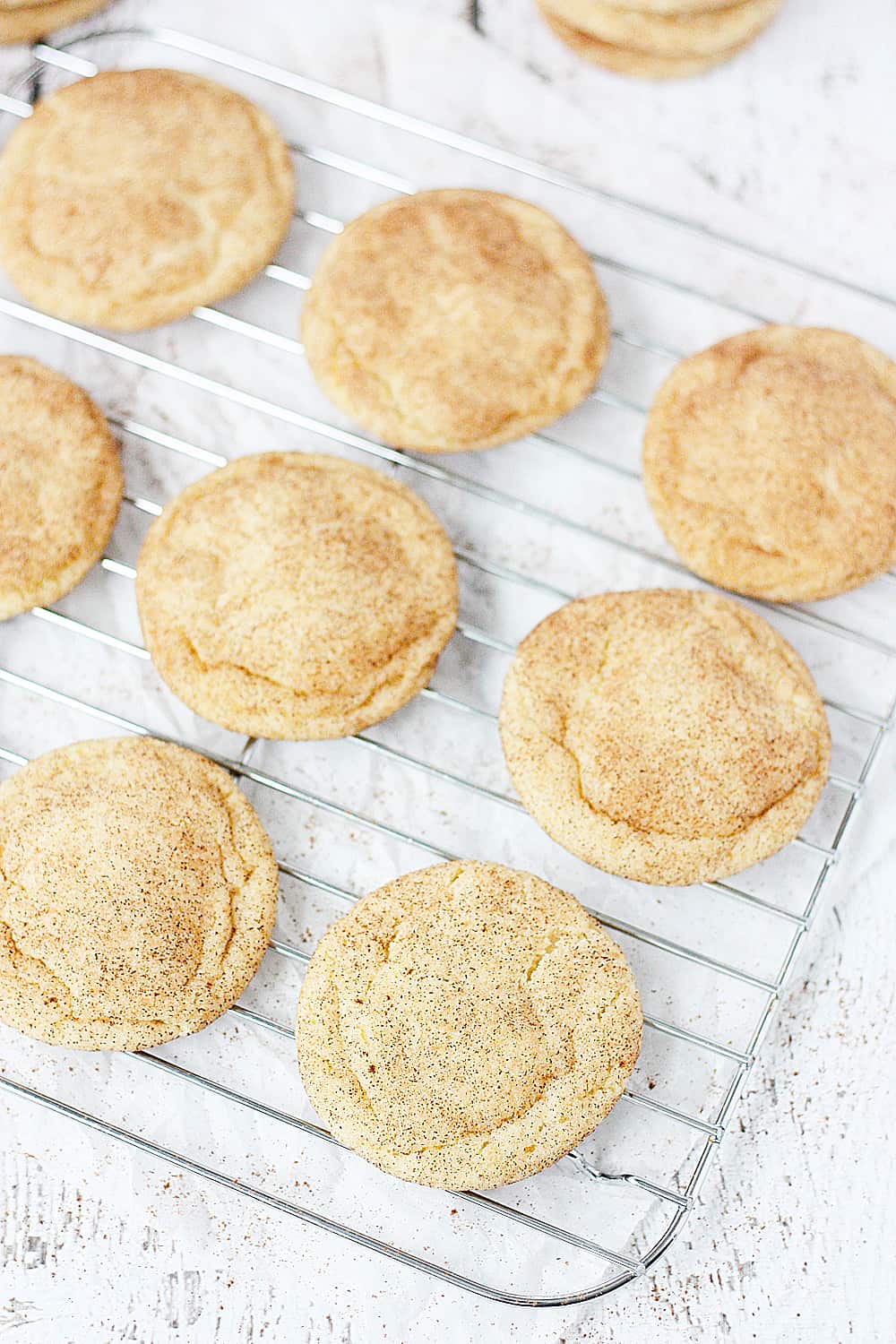 I feel like there should be a recommended daily allowance for snickerdoodles and it should be, like, at least three cookies. I mean, they are part of that whole dessert food group on the food pyramid. By the way, on my pyramid it's the foundation.
You should probably give this best ever snickerdoodle recipe a try and see if you don't become an immediate fan. I bet you'll find it nearly impossible not to eat them hot from the oven.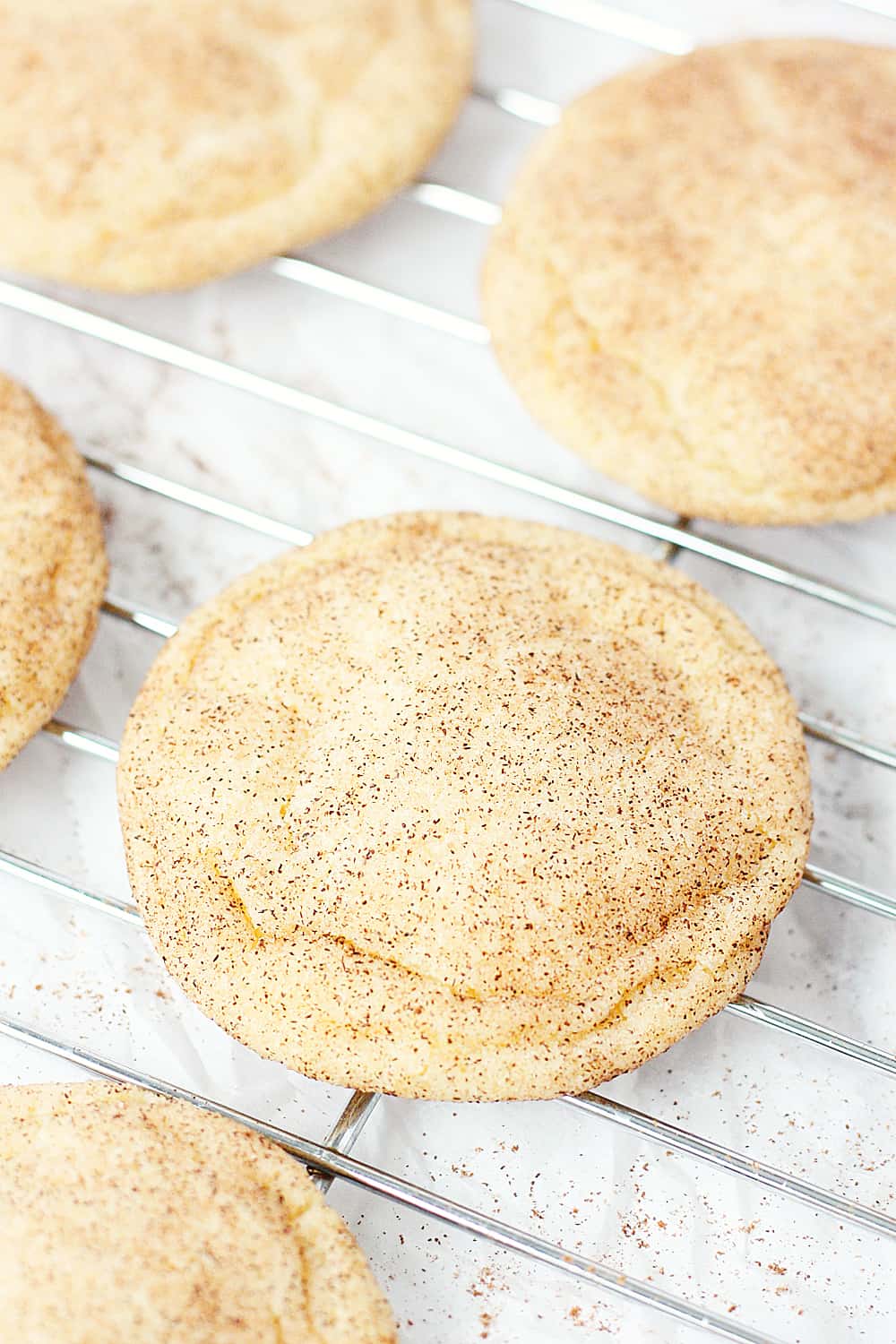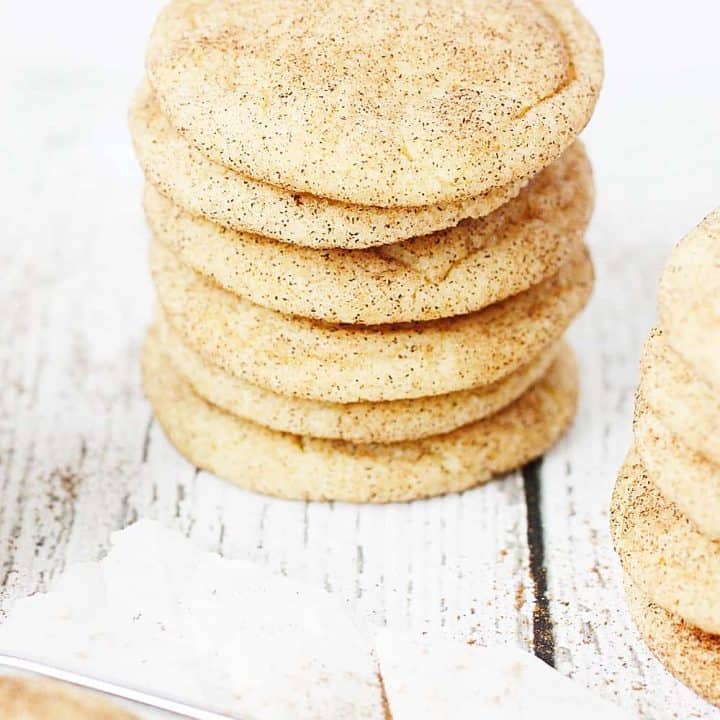 Best Ever Snickerdoodle Recipe
I'm not lying when I say these this is the best ever snickerdoodle recipe. Soft and chewy on the inside, slightly crisp on the edges and packed with cinnamon sugar flavor.
Ingredients
½ cup salted butter, softened
½ cup shortening
1 ½ cups granulated sugar
2 large eggs
2 teaspoon vanilla extract
2 ¾ cups all-purpose flour
2 teaspoon cream of tartar
1 teaspoon baking soda
¼ teaspoon salt
½ teaspoon ground cinnamon
2 tablespoons granulated sugar
2 teaspoon ground cinnamon
Instructions
Preheat oven to 400 degrees. Line a baking sheet with parchment paper or silicone mat.
Mix butter, shortening, 1 ½ cups sugar, eggs, and vanilla in a large bowl until creamy. Add flour, cream of tartar, baking soda, salt, and ½ teaspoon cinnamon; mix until thoroughly combined.
Mix 2 T sugar and 2 teaspoon cinnamon together in a small bowl. Use a medium cookie scoop to form dough into balls. Roll dough in cinnamon sugar mixture and place 2 inches apart on baking sheet.
Bake 8 minutes or until set. DO NOT overbake! Cookies will continue to set once removed from oven. Let cool 1 minute before removing to wire rack to cool completely. Store in an airtight container up to 3 days.
Nutrition Information:
Yield:

36
Serving Size:

1
Amount Per Serving:
Calories:

123
Total Fat:

6g
Saturated Fat:

3g
Trans Fat:

0g
Unsaturated Fat:

3g
Cholesterol:

19mg
Sodium:

76mg
Carbohydrates:

17g
Fiber:

0g
Sugar:

9g
Protein:

1g