One of the most popular meats to smoke is pork shoulder, sometimes called Boston butt or pork butt.
When smoking a pork shoulder at 250 degrees Fahrenheit, allow 60-90 minutes of cook time per pound of meat. So, if you're smoking an 8-pound pork shoulder, it would take approximately 8 to 12 hours at 250 degrees Fahrenheit.
Remember to let the meat rest for about 20-30 minutes after it's done smoking and before slicing or pulling, to let the juices redistribute throughout the meat. The ideal internal temperature for pork shoulder is between 195-205 degrees Fahrenheit.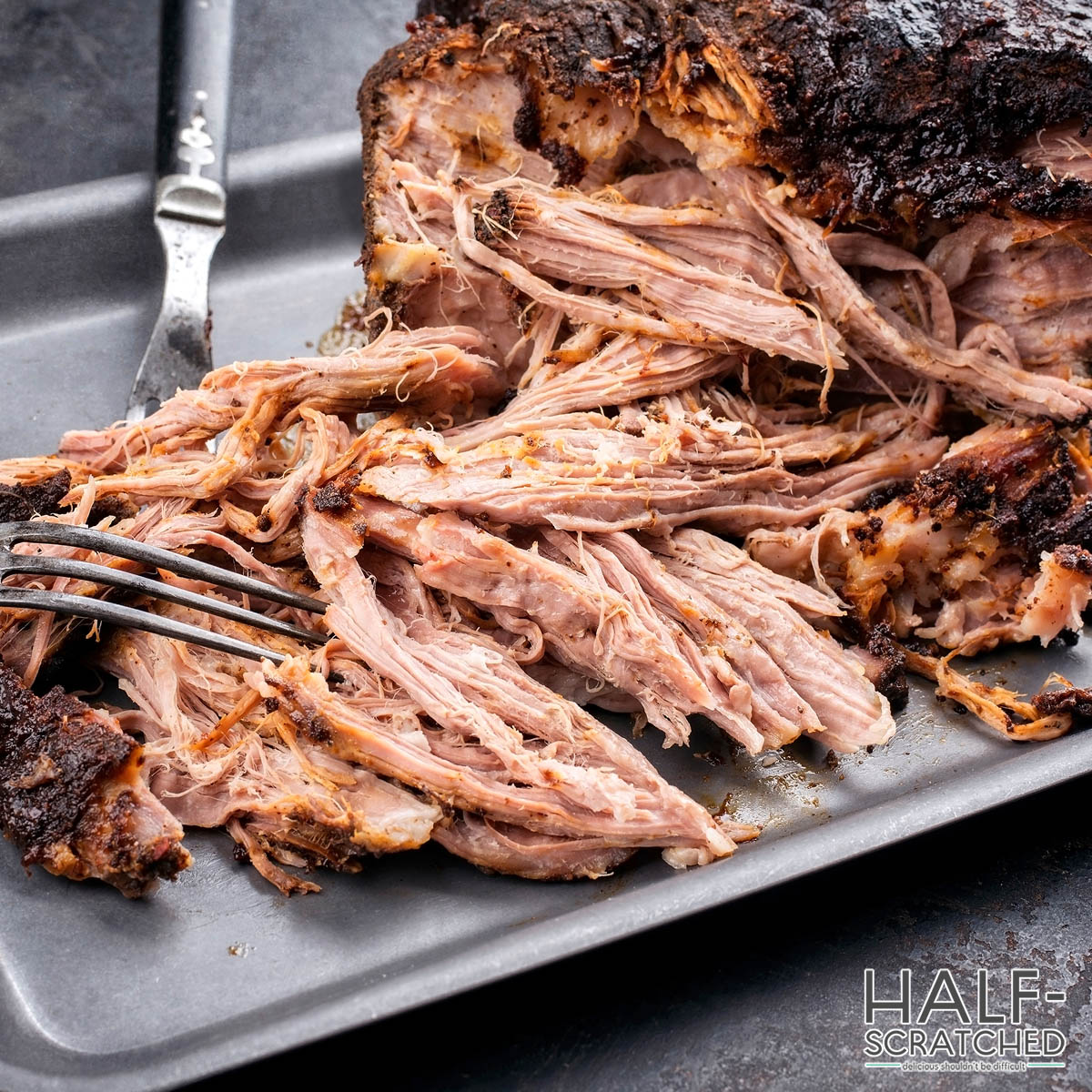 You might also want to wrap the pork shoulder in aluminum foil partway through the cooking process to prevent the exterior from getting too dry or burnt.
This article will look at tips and tricks on how to smoke pork shoulder and give a delicious smoked pork shoulder recipe that will surely be a hit for any meal.
What is Pork Shoulder?
The pork shoulder is the triangular-shaped area just above the front leg of the pig. The pig uses this area a lot so there's less fat on it, meaning that it can be tougher if not cooked correctly.
This cut is also sometimes called pork butt, although technically, this is incorrect since the actual butt part tends to be fattier. There are two cuts that are included when someone mentions pork shoulder: the top of the shoulder and the lower arm shoulder (this is sometimes called picnic roast).
Why Smoke Pork Shoulder?
Pork shoulder is an ideal cut to smoke because of its high-fat content. Ironically, it also houses a lot of muscle, so if cooked incorrectly, it can result in tough and chewy meat. Enter smoking. Because smoking is such a slow way to cook, it breaks down the muscle tissue and collagen, resulting in a much more tender piece.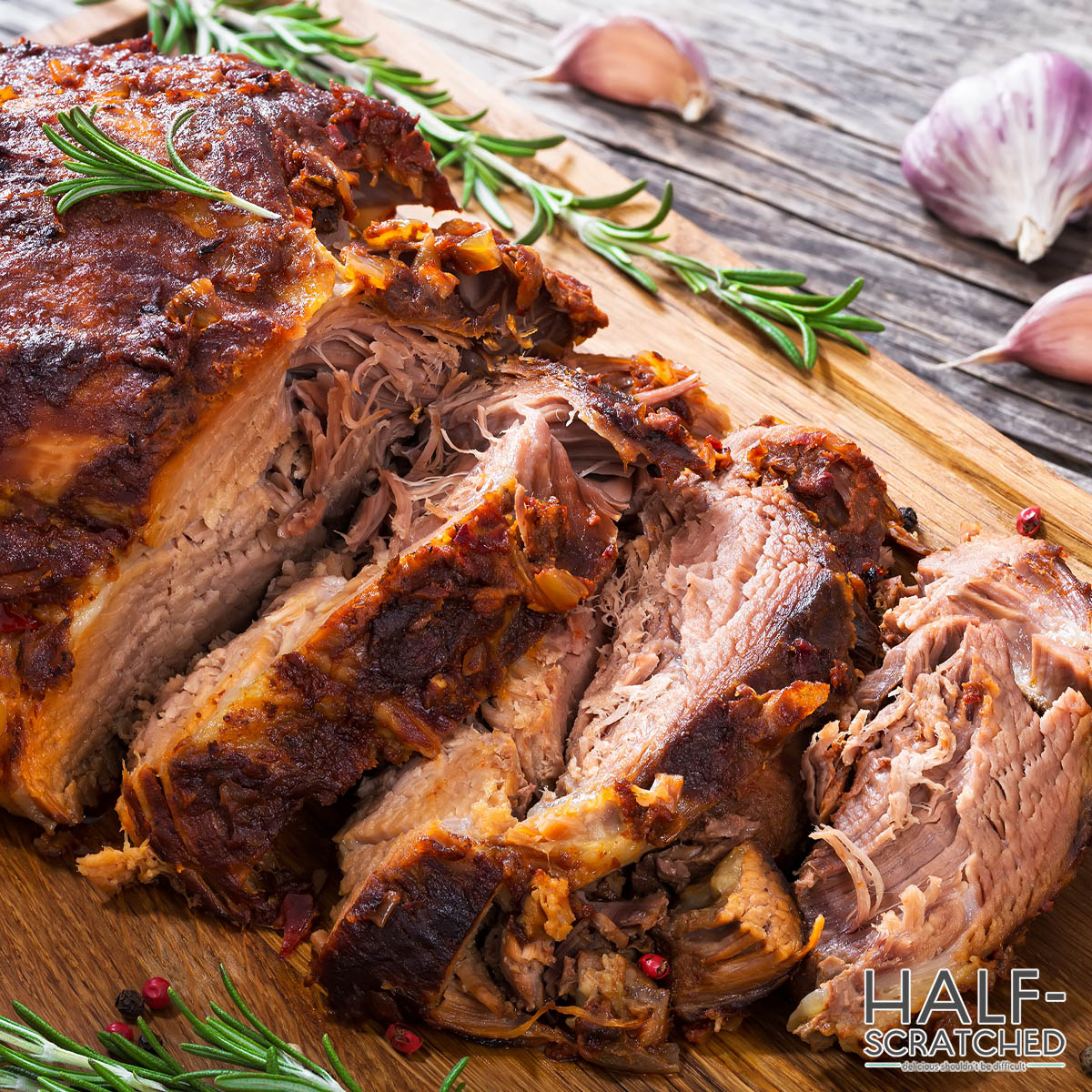 How to Choose a Good Pork Shoulder
Once you've decided you want to smoke pork shoulder, there are some things to keep in mind before buying it:
Check out the color: good pork shoulder should be a pinkish-red color. If it looks pale or has spots on the fatty parts, throw it out.
Look for marbling: marbling in meat refers to the intramuscular fat within the cut. It looks like marble, hence the name. If the pork shoulder has a good amount of marbling, it'll taste better.
Watch out for too much fat: fat is good, but too much will require you to trim it off, which takes more time and effort.
Weight: a solid piece of pork shoulder will be quite hefty. If there's no bone, it should be about four to six pounds. For bone-in pork shoulder, it'll be more like six to nine pounds.
Avoid "enhanced" pork: some companies will add additional solution to their pork shoulder to keep it moist. The solution will often include water, salt, and sodium phosphate, but it's not necessarily healthy. Look for pork shoulder that says "all-natural" or "no added ingredients."
Pork shoulder can be bought from a variety of places, including grocery stores and butcher shops. The quality will depend on the individual business, but with these tips to keep in mind, you'll be able to choose a high-quality pork shoulder in no time!
Expert Tips for Smoking Pork Shoulder
Whether it's your first time smoking pork shoulder or you consider yourself an expert, remember these tips to make the perfect meal!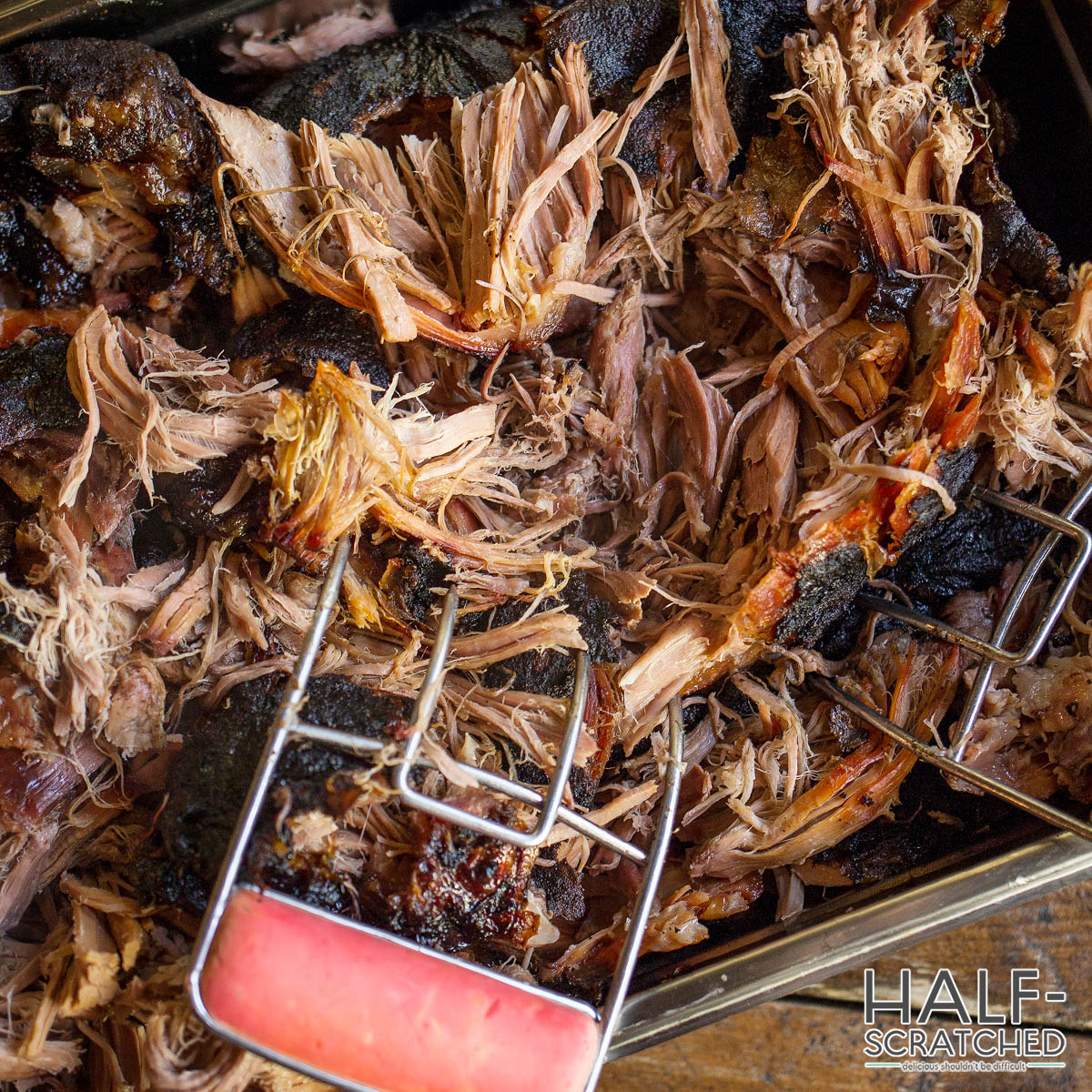 Store Pork Shoulder in the Refrigerator
Unless you plan to cook your pork shoulder immediately, stick it in the fridge or freezer so it doesn't go bad. Raw meat is dangerous because the potential for bacteria to grow is quite high if not properly stored. The pork shoulder will last about three days in the fridge; if you put it in the freezer, it can last up to six months.
There's No Such Thing as Smoking Too Long
The great thing about smoking pork shoulder is that you can essentially let it cook past the recommended cooking time. For other meats, there's always a risk of overcooking it and the meat becoming tough; with smoking, the pork shoulder will actually benefit from being cooked a little over as it'll become more tender.
Smoke at Room Temperature
When you start to smoke your pork shoulder, make sure that it's room temperature. If you start smoking when the meat isn't fully defrosted, it can result in uneven cooking.
Speaking Of, How Should I Defrost My Pork Shoulder
The best way to defrost pork shoulder is to leave it in the fridge. Let it defrost for 24 hours for every five pounds of meat.
Try Injecting the Pork Shoulder
An easy way to add flavor and ensure consistency throughout the pork shoulder is to use a meat injector. It allows the braising or brining liquid to be directly added inside the meat without running out. The additional liquid will also keep the meat tender and juicy.
Keep Temperatures Consistent
The important thing about smoking meats is that the temperature needs to stay consistent. So if you're smoking it at 250 degrees Fahrenheit, it needs to stay that temperature for the entire duration. This means having enough fuel that you can add throughout the smoking process.
Let the Pork Shoulder Rest?
Letting the pork shoulder rest for at least 20-30 minutes means that the juices will settle, which won't happen if you cut into the meat immediately. The fatty collagen will thicken, and the meat will be much more moist.
How Long Will Smoked Pork Shoulder Last in the Fridge?
Smoked pork shoulder can be refrigerated for up to four days, as long as it's done so within two hours of removing it from the smoker. If you properly wrap and freeze the pork shoulder, it can last for up to three months.
Spicy Tangy Smoked Pork Shoulder Recipe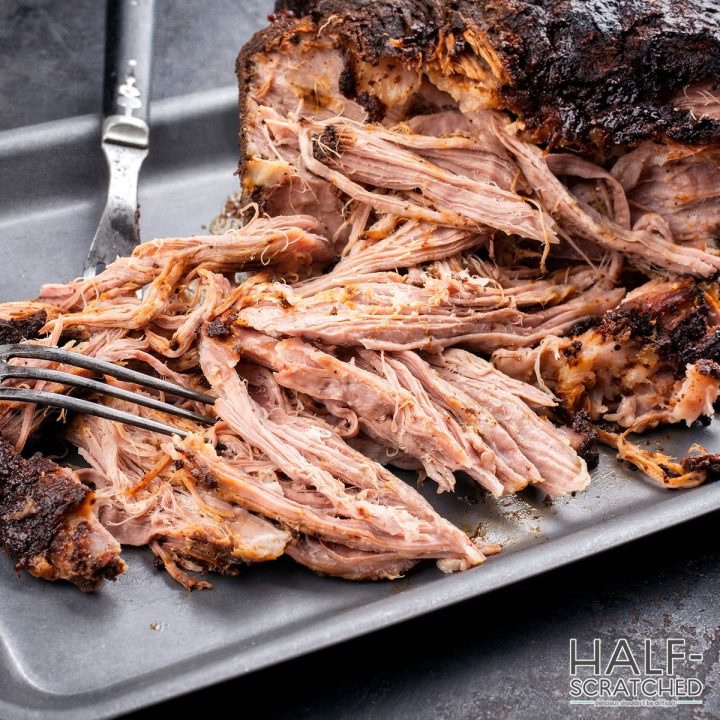 How Long to Smoke Pork Shoulder (Boston Butt) at 250 F
Total Time:
10 hours
15 minutes
Smoking pork shoulder can seem intimidating but we show you how to easily smoke pork shoulder at 250 degrees to perfection.
Ingredients
Pork Shoulder Ingredients
8 pound pork shoulder
⅓ cup Dijon mustard
Dry Rub Ingredients
¼ cup brown sugar
¼ cup paprika
2 teaspoons onion powder
2 teaspoons garlic powder
¼ teaspoon cayenne powder
3 tablespoons salt
1 tablespoon pepper
Sauce Ingredients
½ cup apple cider vinegar
1 teaspoon hot sauce
¼ cup olive oil
1 tablespoon pepper
1 tablespoon salt
Instructions
Preheat the smoker to 250 degrees Fahrenheit.
Brush the pork shoulder with Dijon mustard.
Combine all the dry rub ingredients and mix them together. Rub the pork shoulder with the mixture.
Combine all the sauce ingredients and bring to a boil in a pot. Set aside.
Put the pork shoulder in the smoker and leave it there for eight hours, or until the internal temperature reaches 200 degrees.
Brush the sauce ingredients on every hour. When it's done, remove and let it rest for one hour.
Nutrition Information:
Yield:

12
Serving Size:

1
Amount Per Serving:
Calories:

956
Total Fat:

70g
Saturated Fat:

24g
Trans Fat:

0g
Unsaturated Fat:

39g
Cholesterol:

272mg
Sodium:

2503mg
Carbohydrates:

7g
Fiber:

1g
Sugar:

4g
Protein:

71g