Brunch can include both sweet and savory recipes, including breakfast dishes like French toast casserole or quiche, or typical lunch dishes like spinach pie. Here are 10 Ina Garten brunch recipes that are sure to please.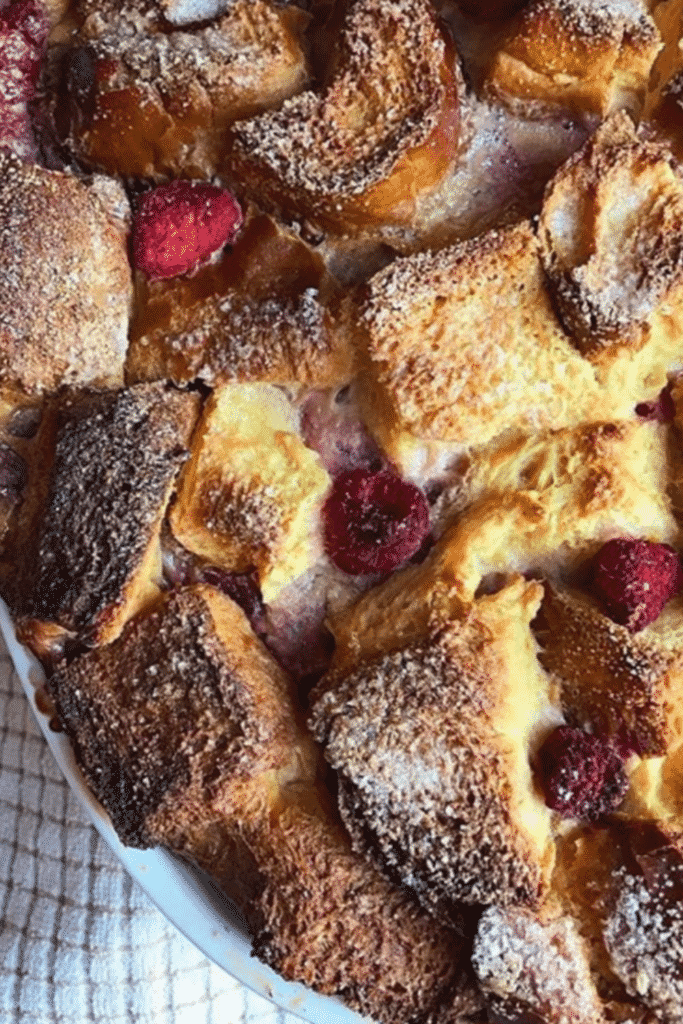 Ina Garten's raspberry baked French toast is a simple French toast casserole recipe made with bread, a custard mixture, raspberries, and sugar. Firstly, you cut the bread into medium-sized cubes and spread half of them out in the bottom of a greased oval casserole dish. Then, you layer raspberries on top before covering them with the remaining bread. Next, you pour a mixture of eggs, sugar, orange zest, and half and half over the top, and refrigerate it so the liquid soaks into the bread. Afterward, you bake it for 50 minutes.
Here Are Some Ideas for What to Serve with Raspberry Baked French Toast:
Ice Cream
Strawberries
Mexican Hot Chocolate
Ricotta
Yogurt
Vanilla Ice Cream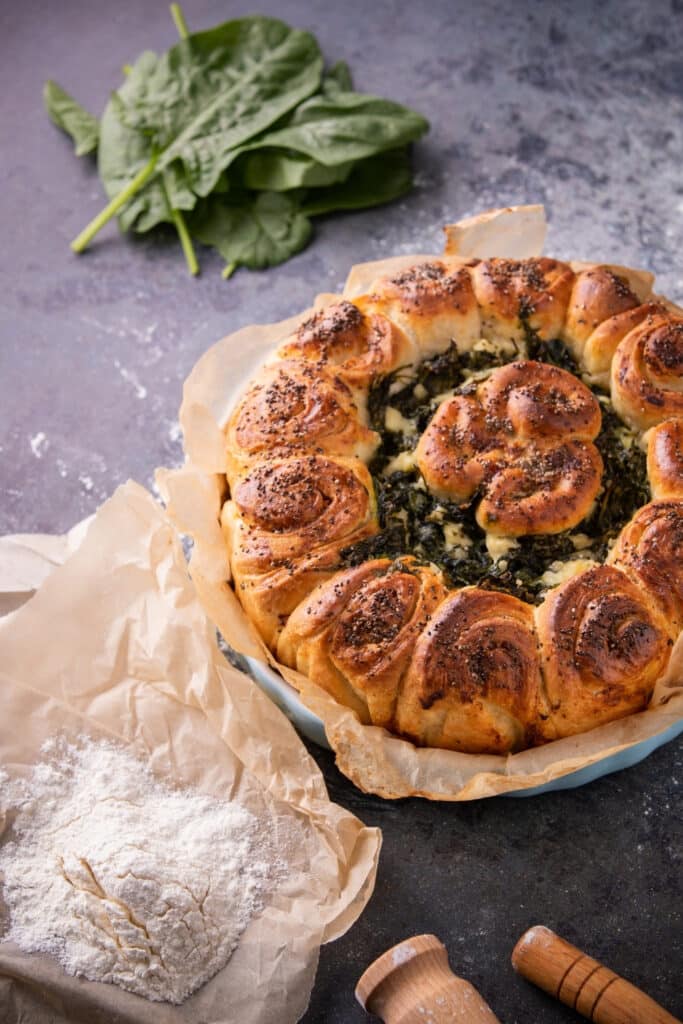 Ina Garten's spinach pie is a delicious brunch option, but you can also serve it for dinner if you like. It contains spinach, pine nuts, Parmesan cheese, Feta cheese, and more, all between a crust of flaky phyllo pastry.
What to Serve With Ina Garten's Spinach Pie:
Gravy
Cranberry Sauce
Chocolate Gravy
Cheese Cream
Boiled Eggs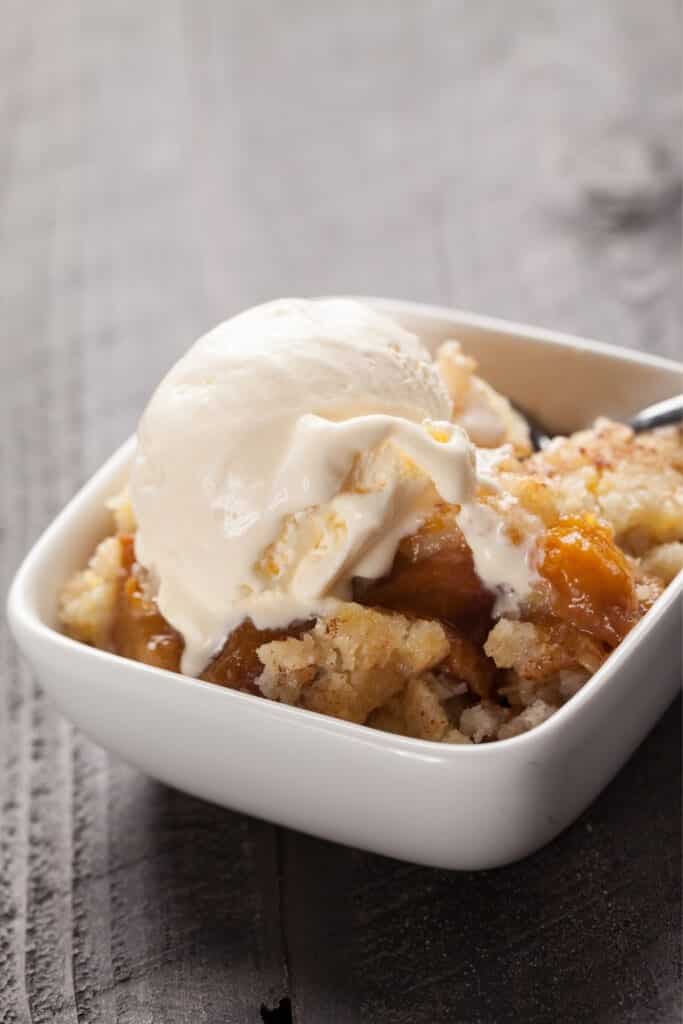 3. Ina Garten's Peach Crisp
Ina Garten's peach crisp is a very easy dessert to make, comprising fresh peaches in honey, flour, and lemon zest, and a topping of oats and cinnamon. It is wonderful served with whipped cream or fresh sliced peaches! This dish is excellent for summer when peaches are local and at their best.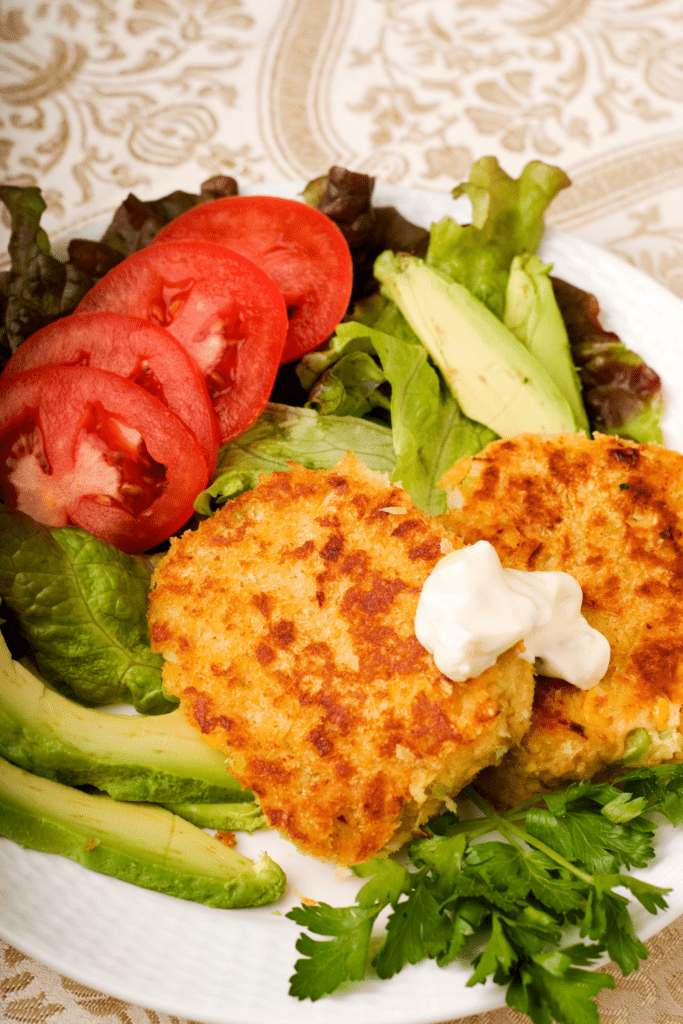 Ina Garten's salmon cakes are simple to make and delicious. They include fresh salmon, red onion, celery, red and yellow bell peppers, and old bay crab boil seasoning. The salmon cakes are perfect for brunch, dinner, appetizers, or snacks.
Foods to Serve With Salmon Cakes:
Fresh Veggies
Yum Yum Sauce
Mashed Potatoes
Tartar Sauce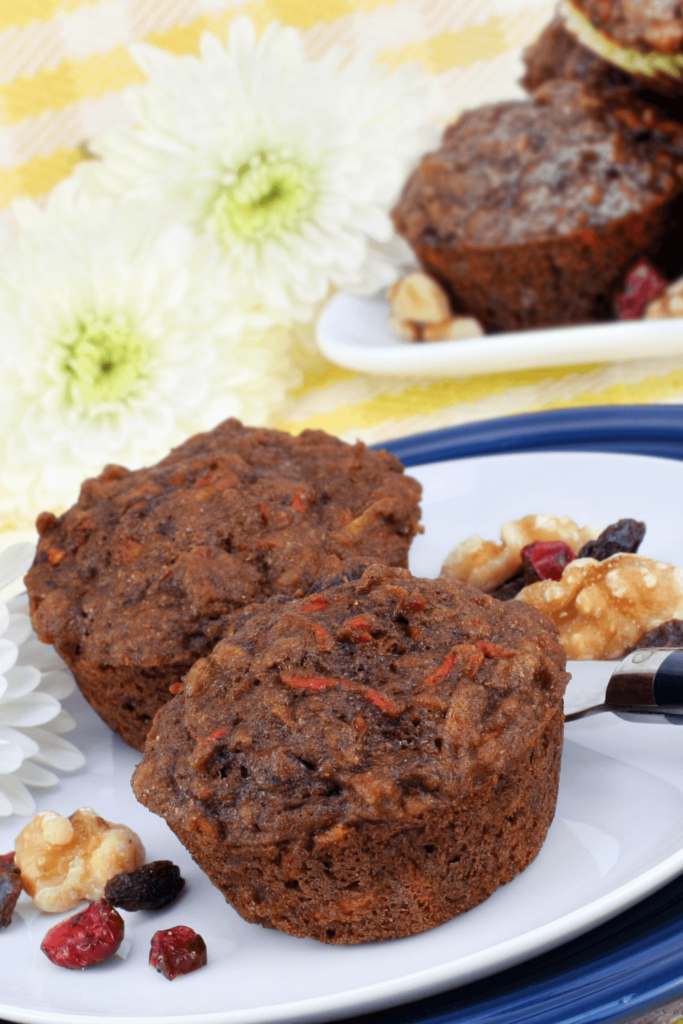 Ina Garten's morning glory muffins are wonderful with many healthy ingredients, including pineapple, coconut flakes, apples, raisins, and cinnamon. The cinnamon flavor makes these muffins taste like apple pie, spice cake, and moist carrot cake all together.
Breakfast with morning glory muffins is a great idea with a cup of hot chocolate, fresh orange juice, or coffee. Many people eat morning glory muffins with butter or whipped cream on top, which can add some decadence to these delicious and nutritious muffins.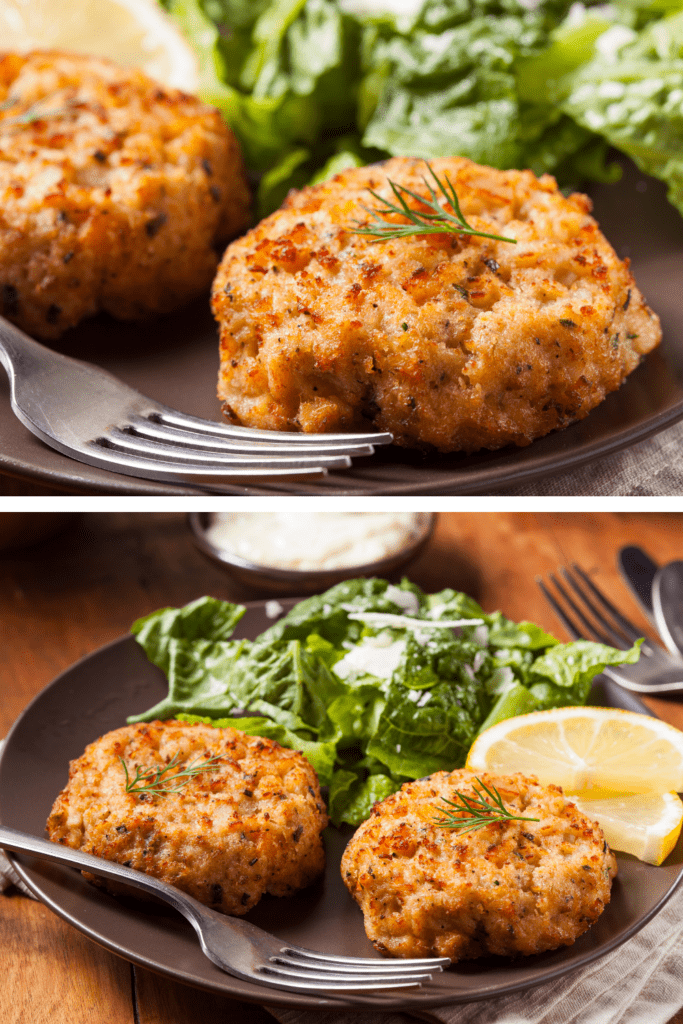 Crab cakes are a lovely option to serve with brunch. It is a great idea to prepare the crab cakes the night before and reheat them in the morning with some roasted veggies and mayo, but you can also serve them with creamy scrambled eggs or with hollandaise sauce if you want to go towards more of the breakfast route.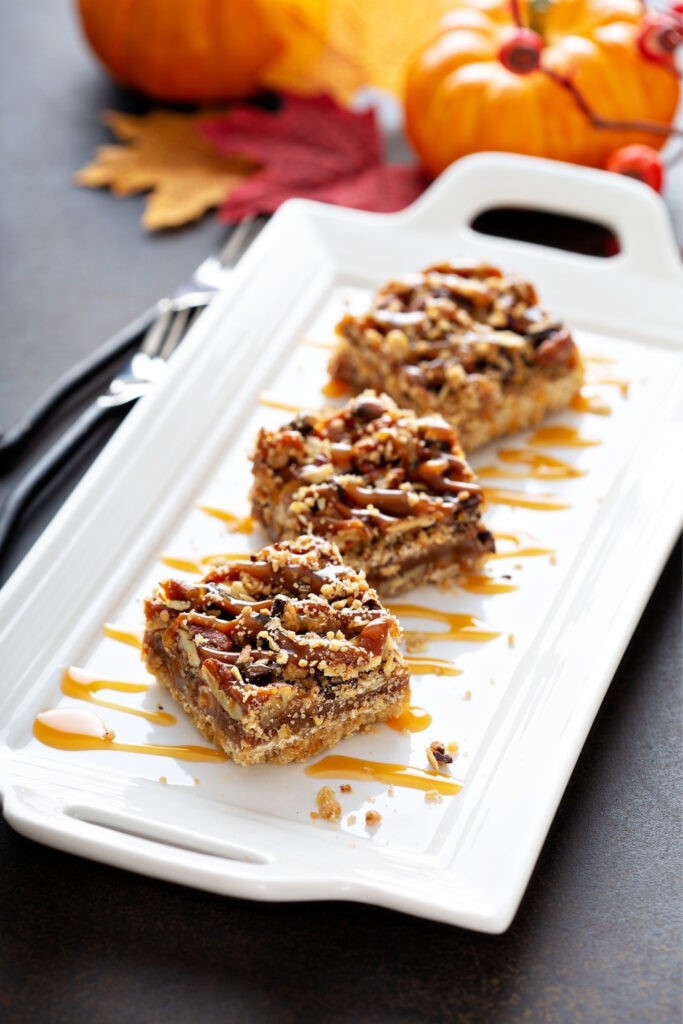 You will be blown away by the buttery shortbread crust and rich caramel-pecan topping in Ina Garten's pecan bars. They are a perfect hostess gift, but you could also treat your coworkers with them or include them as part of an easy holiday brunch.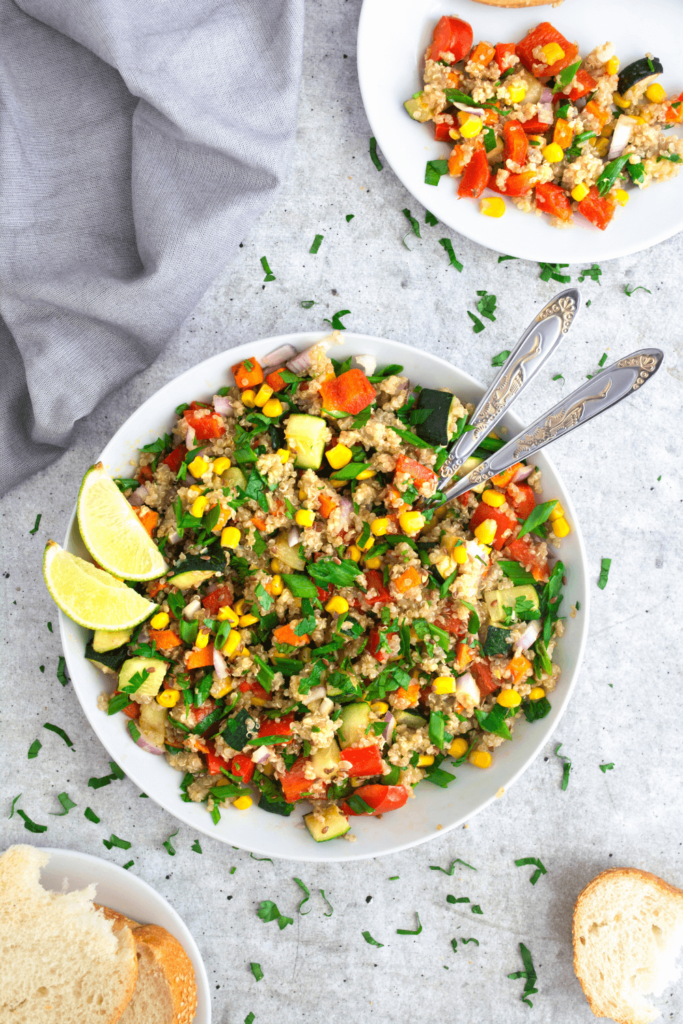 8. Ina Garten's Quinoa Salad
Ina Garten's quinoa salad contains quinoa, scallions, cucumbers, cherry tomatoes, fresh mint leaves, and chopped fresh flat-leaf parsley.
Quinoa must first be cooked in boiling water for about 15 minutes before being mixed with the other ingredients for this salad. For flavor, this salad uses extra virgin olive oil, kosher salt, and ground black pepper.
This salad is great served with Feta cheese, black or green olives, and any fresh vegetables of your choice.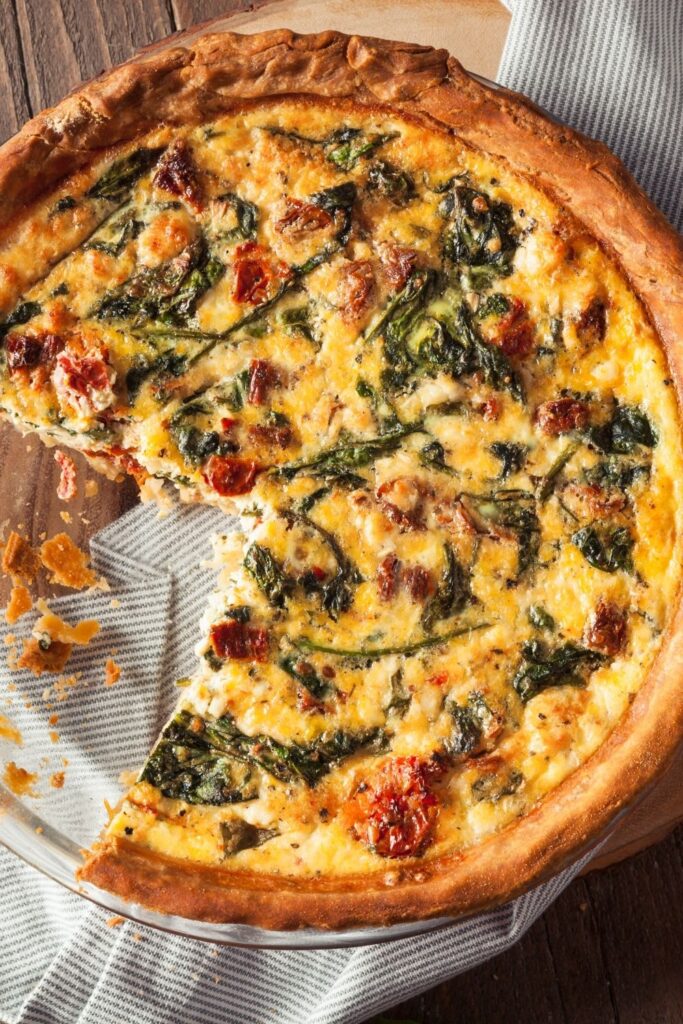 Ina Garten's quiche recipe comes with a buttery, crispy and flaky pie crust as well as a rich egg filling. It also has some yummy additions such as bacon and herbs. It's wonderful to make for weekends and holiday brunches.
Ina Garten's crust for this quiche is baked in a homemade pie dough that bakes to a lovely flaky texture. However, you can also use pre-made pie dough if you wish. You can also add tasty ingredients to it like Feta cheese, ham, white cheddar cheese, crab meat, or spinach.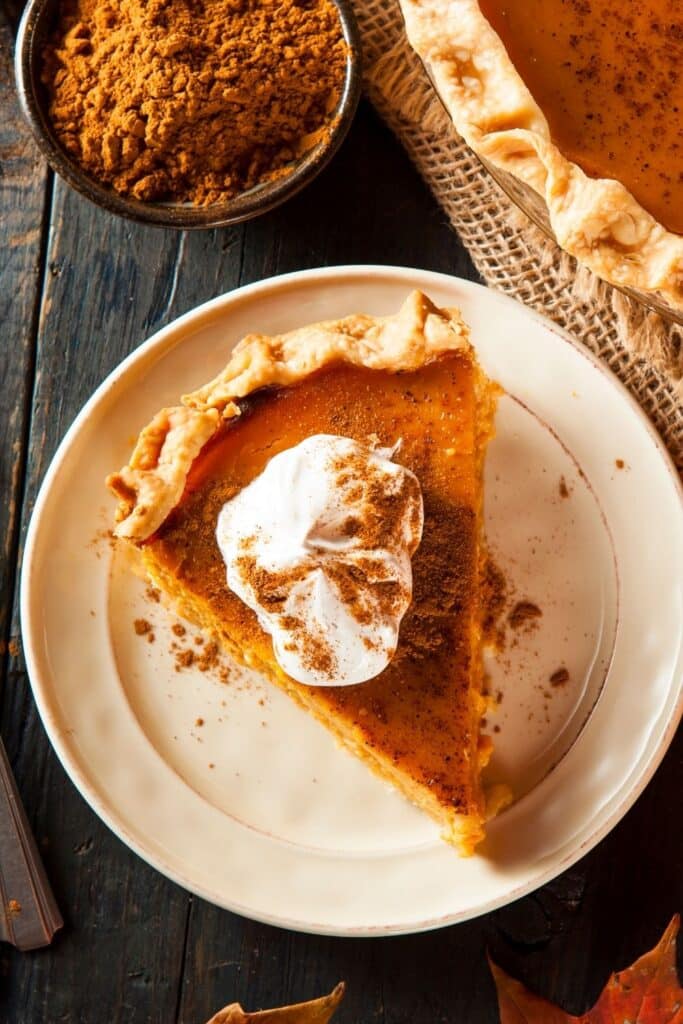 10. Ina Garten Pumpkin Pie
This Ina Garten Pumpkin Pie is without a doubt one of the best brunch and homemade pie recipes that you can find online. You can prepare it with either canned or fresh pumpkin puree, and it is also a dish you can make ahead of time and store in the refrigerator or freezer. One of the best things about pumpkin pie is that you can serve it for brunch, breakfast, and even dessert.
Toppings for Pumpkin Pie:
Golden Walnut Crunch Topping
Cranberry Sauce
Caramel Peanut Glaze
Crunchy Pecan Topping
Peanut Crunch Topping
Coconut Cream Topping