Have you ever wondered what to do with puffball mushroom? This tasty versatile wild edible mushroom is a true delicacy for food lovers.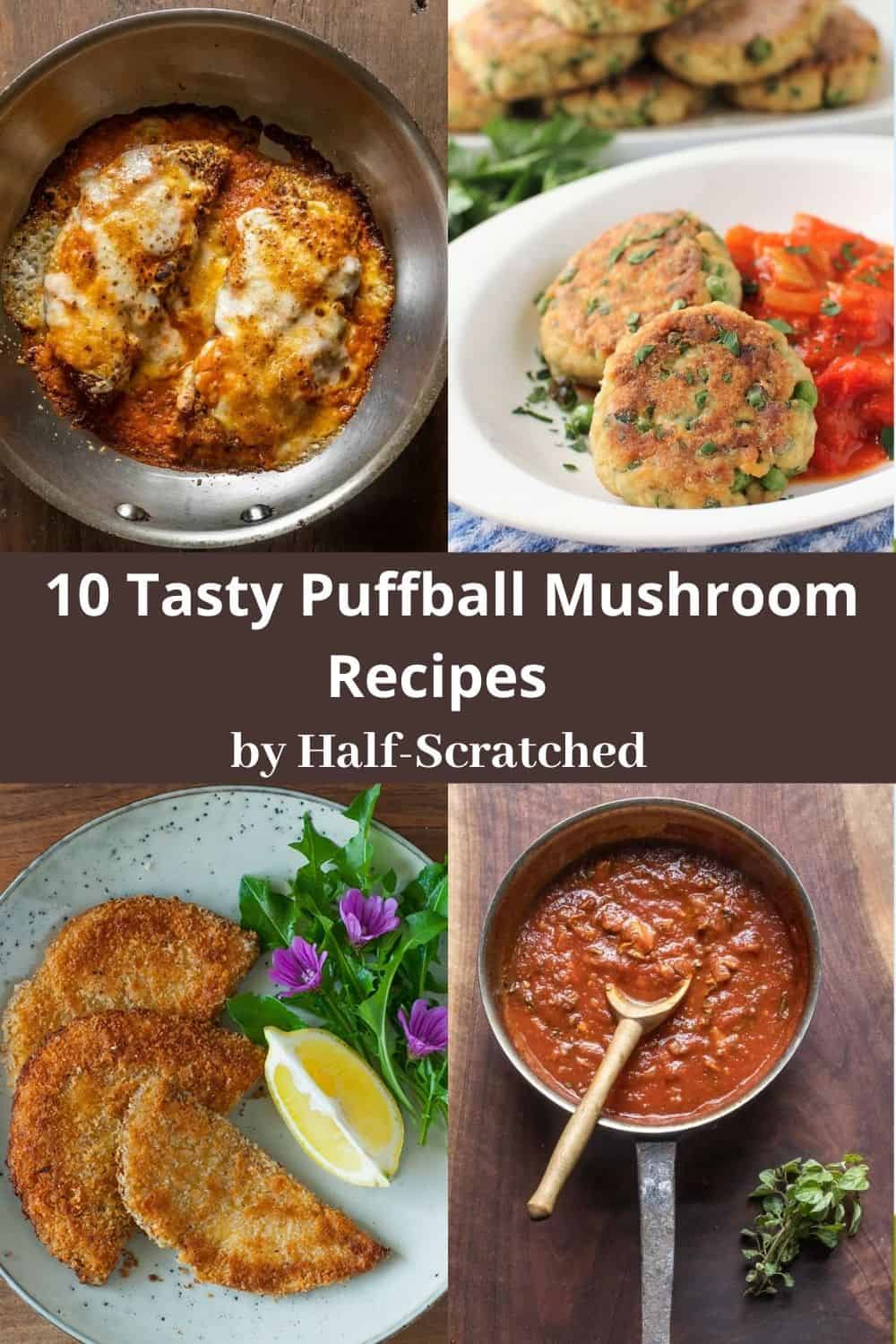 You can find these wild edible mushrooms in meadows, edges of forests and fields in late summer or early fall and they can grow to a really large size. If you're lucky you might be able to spot them at your local farmer's market.
They have an earthy taste and firm texture. They are wonderful thinly sliced and coated in egg mixture and panko and simply pan-fried. But you can easily use them in your favorite recipes that call for mushrooms.
Please note that unless you're familiar with mushroom foraging many wild mushrooms are poisonous. Even though puffball mushrooms are fairly easy to identify, always be 100% certain about the mushrooms you're picking.
Get inspired below with our round-up of ten amazing tasty puffball mushroom recipes.
1. Puffball Parmesan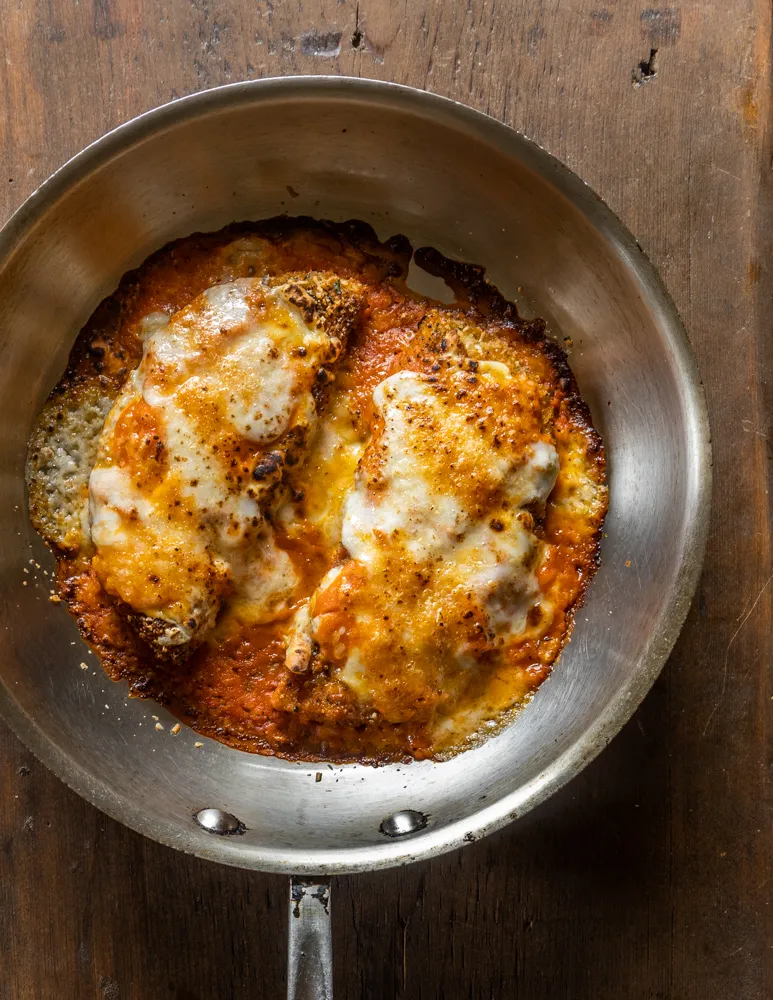 If you're looking for a creamy cheesy puffball recipe then you must try making this Puffball Parmesan by Forager Chef. This chicken parmesan inspired recipe consists of breaded fried puffball mushrooms topped with homemade tomato sauce, bechamel, mozzarella and parmesan.
2. Puffball Patties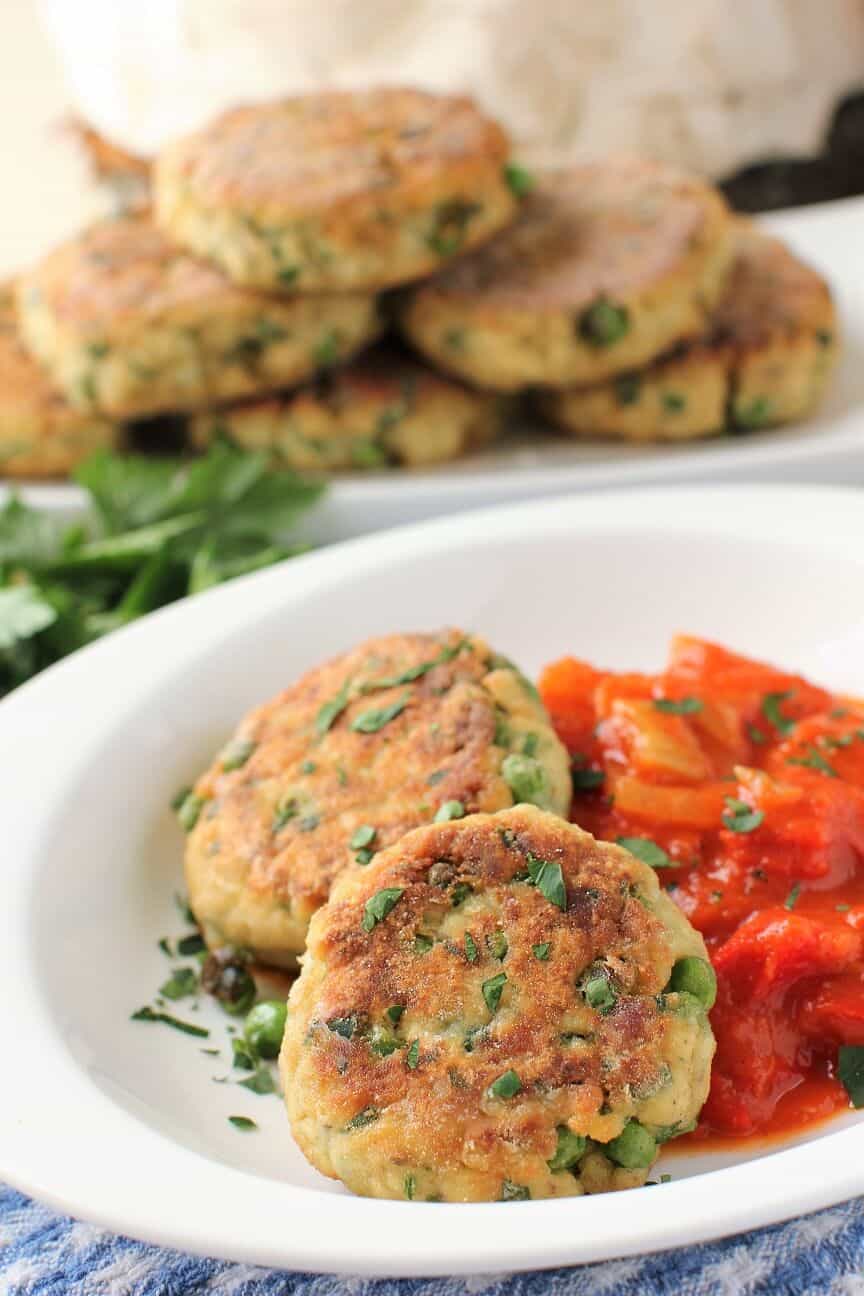 These fried crispy Puffball Patties by Kitchen Frau are crispy on the outside and creamy on the inside. Make them with shredded puffball mushrooms, green peas, parsley and spices. Serve them with your favorite dipping sauce or as a mushroom burger.
3. Grilled Puffball Bruschetta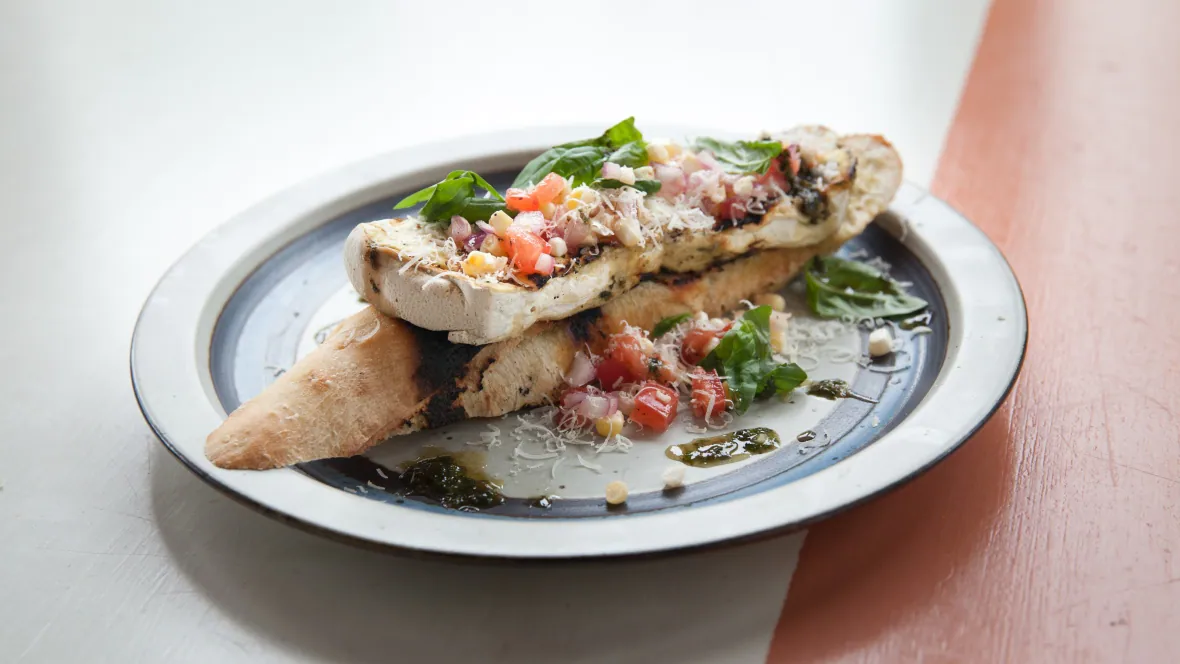 This superbly presented Grilled Puffball Bruschetta by Chef Shawn Adler for CBC would make a fabulous appetizer. This recipe features grilled puffball mushrooms with corn salsa topped on a piece of baguette and finished with a sprinkling of parmesan cheese, fresh basil leaves and a little drizzle of pesto.
4. Puffball Schnitzels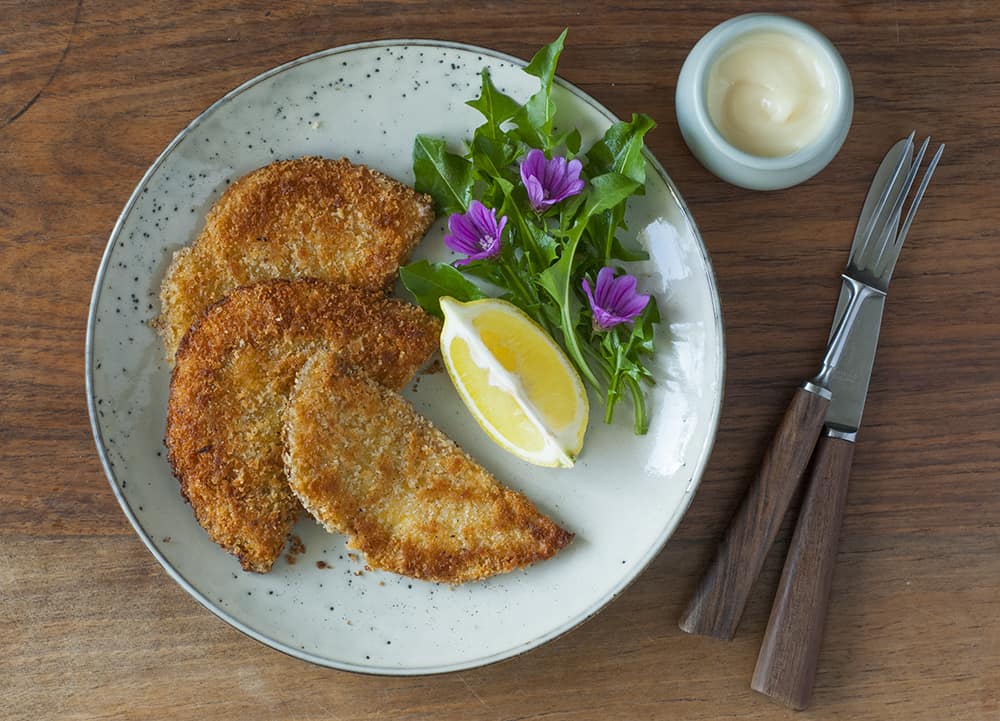 One of the tastiest and simple ways to eat this delicacy mushroom is by making these breaded Puffball Schnitzels by Wild Food UK. Spiced with sweet paprika, celery salt and black pepper and fried until crisp.
5. Lamb and Puffball Mushroom Cannelloni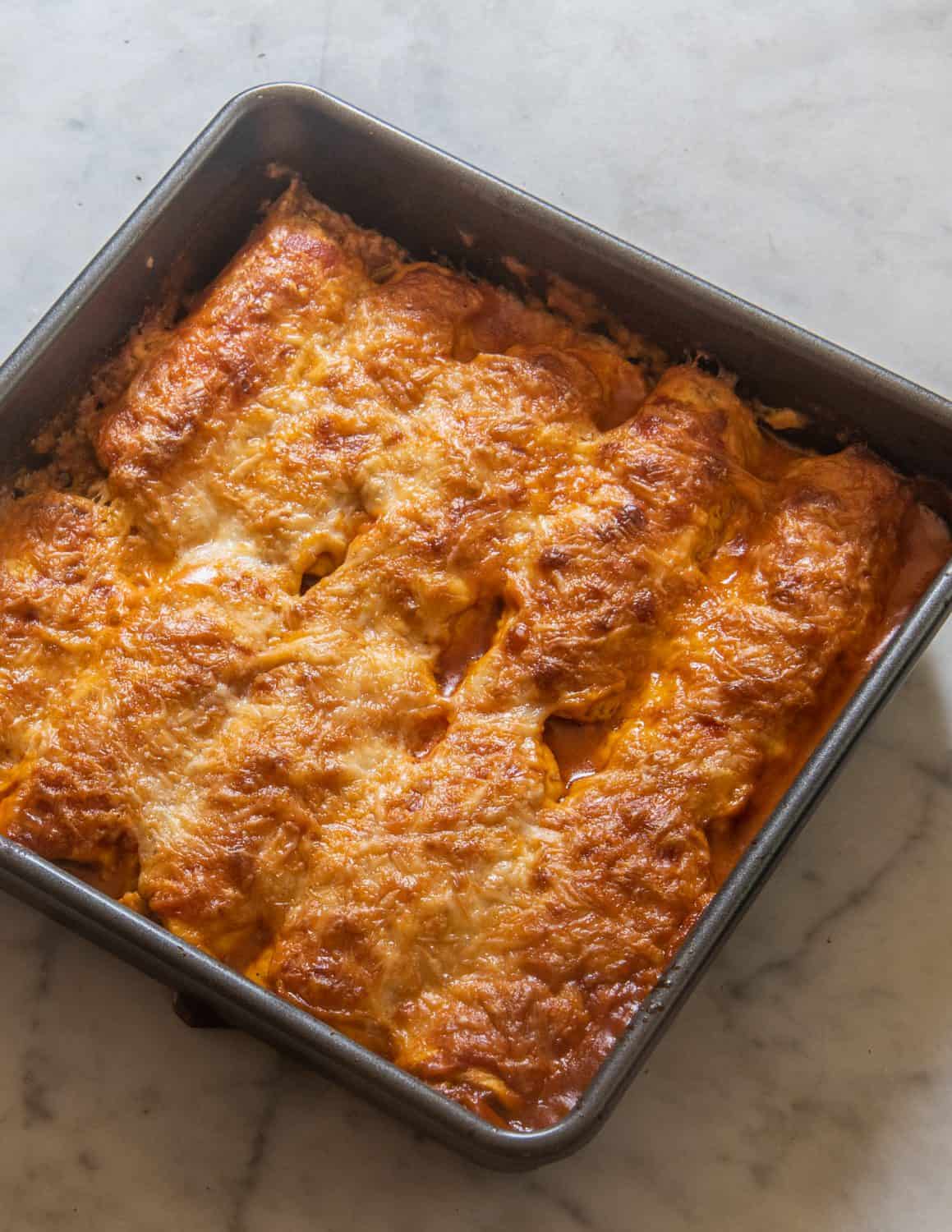 This Lamb and Puffball Mushroom Cannelloni by Chef Alan Bergo made by Shephard Song Farm are a wild mushroom spin on the Italian American classic. In this recipe, puffball mushrooms are used as a substitute for canneloni making this a rich cozy gluten-free dish.
6. Giant Puffball Mushroom Pizza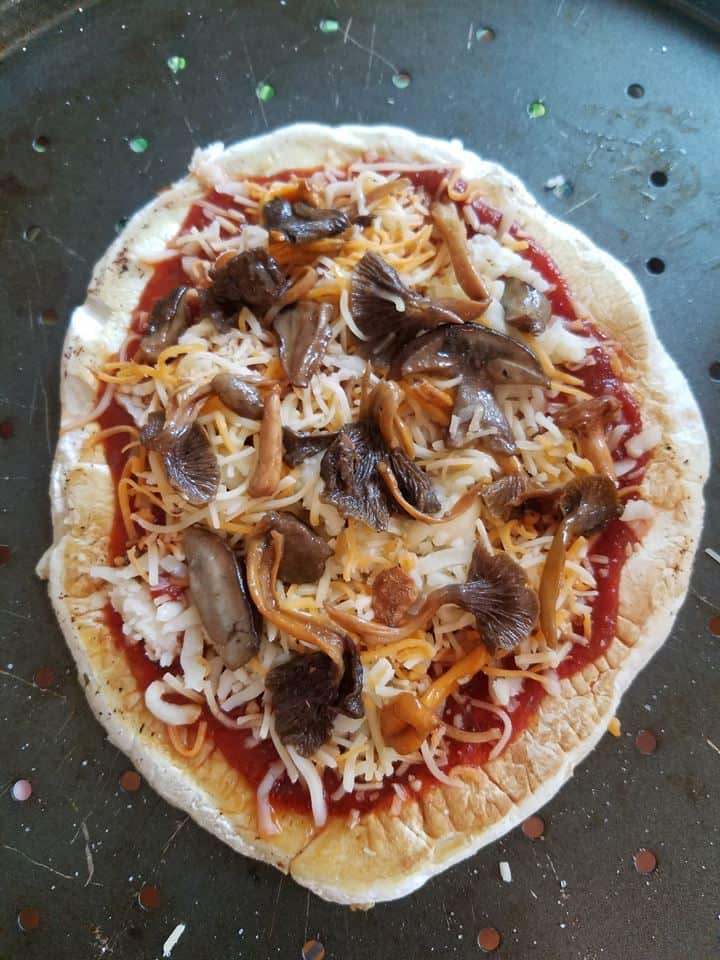 If you find yourself with puffball mushrooms you can always top your pizza with a few sauteed slices. Make this simple Giant Puffball Mushroom Pizza by Wisconsin Wellness with tomato sauce, puffball mushrooms, Italian seasoning and plenty of shredded cheese.
7. Wild Giant Puffball Mushrooms
The simplest way to enjoy puffball mushrooms is simply by cutting them into thin slices and frying them in butter until golden brown. Follow the instructions in this Wild Giant Puffball Mushrooms recipe by In Dianes Kitchen.
8. Puffball Ragu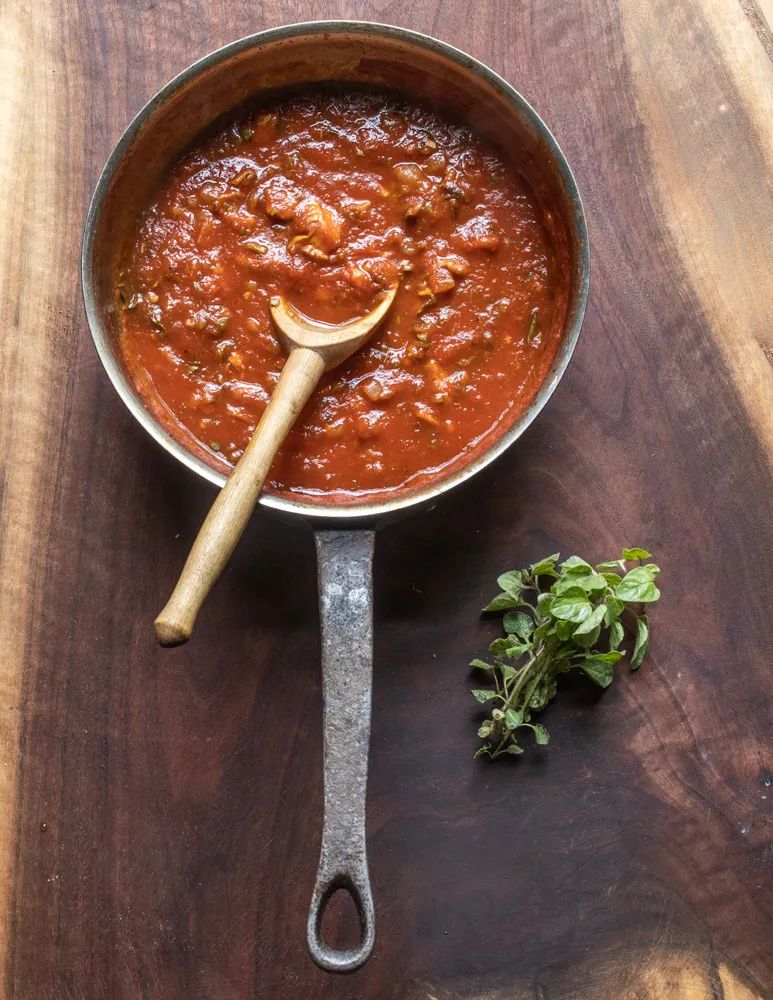 For all pasta lovers, this Puffball Ragu by Forager Chef is an amazing vegetarian-based ragu alternative. And if you prefer your ragu with meat, this recipe is also wonderful with added sausage. Serve with your favorite pasta or with polenta.
9. Vegan Puffball Mushroom Pumpkin Lasagna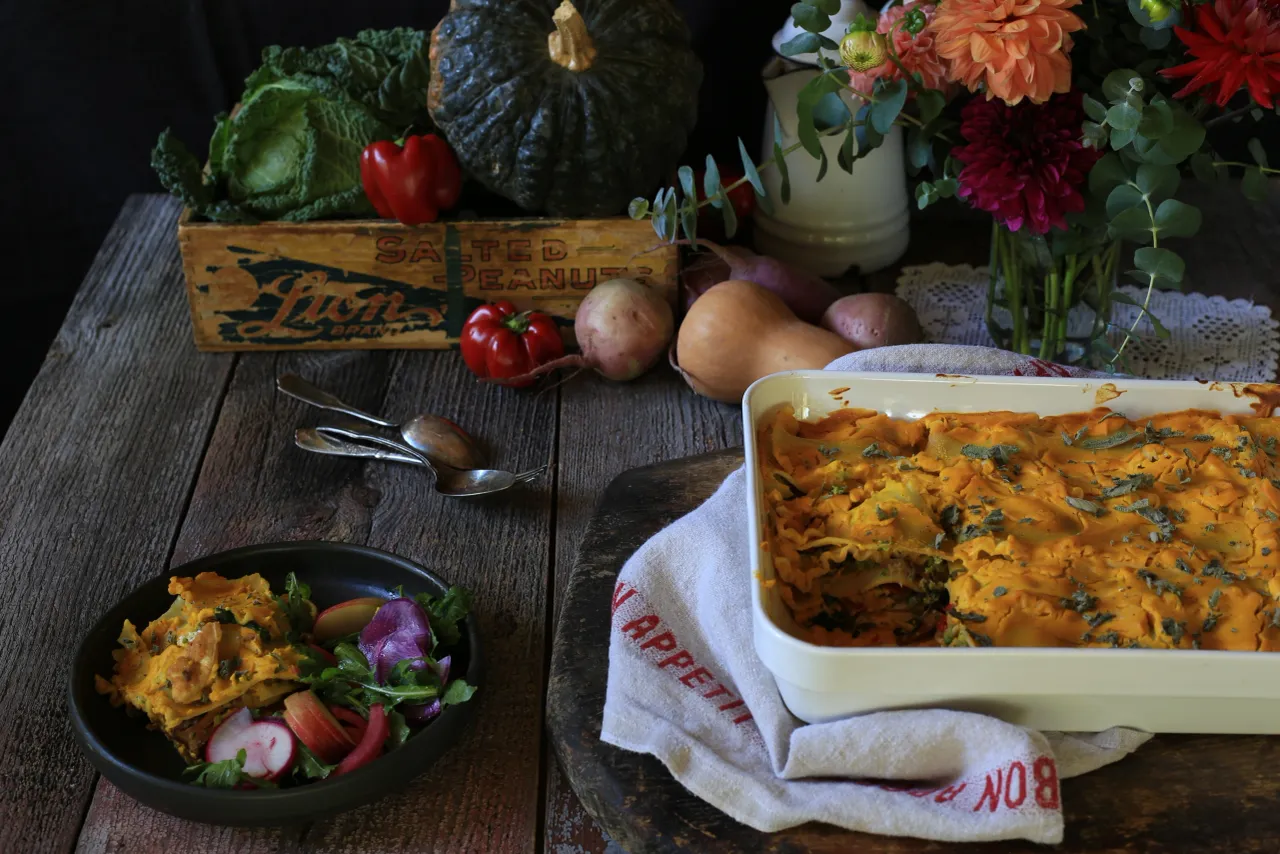 This delicious full of flavor Vegan Puffball Mushroom Pumpkin Lasagna by Doctors Life Recipe is packed with some plant goodness. This nutritious dish is layered with puffball mushrooms, creamy rich butternut squash cashew sauce and veggie filling. A comforting satisfying meal for fall.
10. Easy Crustless Puffball Pie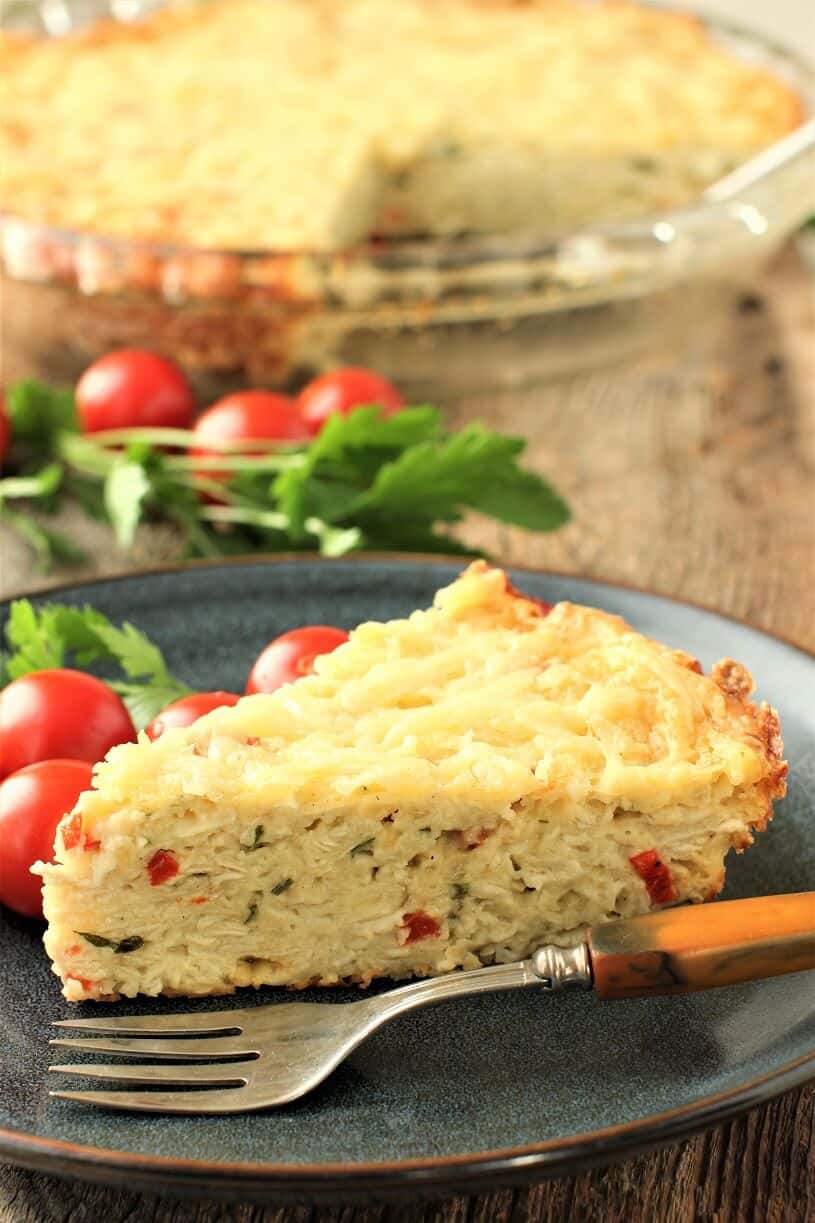 This tender and delicate Easy Crustless Puffball Pie by Kitchen Frau has a beautiful and unique mushroom flavor. Incredibly simple to make with a mixture of shredded puffballs, eggs, cheese, bell pepper, fresh herbs and spices. No need to precook anything, just mix and bake. Serve it with a green salad for light lunch or dinner.