Want to add a little tangy spice to your meals? Then check out our 20 Tasty Pepperoncini Recipes round-up!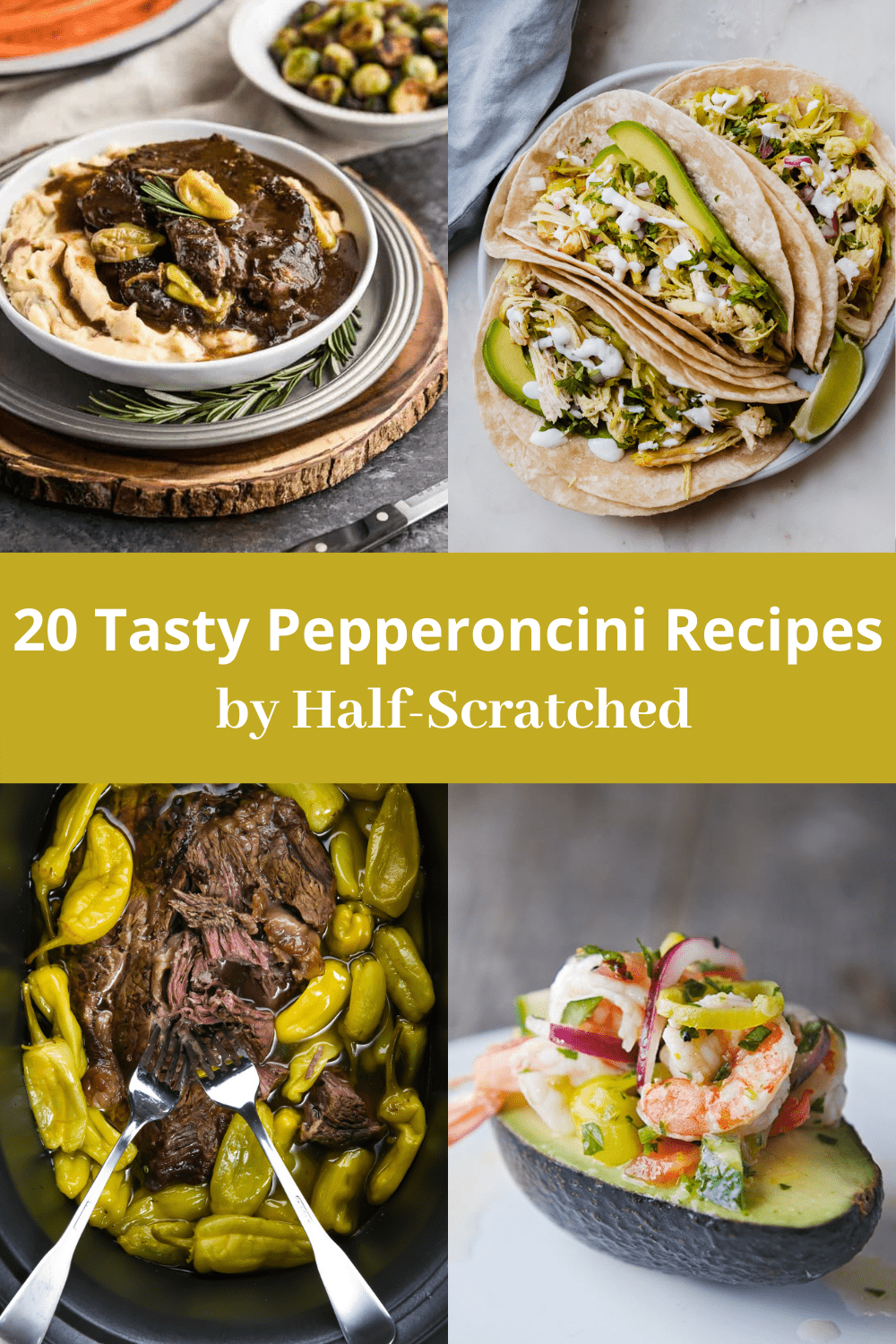 Pepperoncini is a variety of chili pepper popular in the Mediterranean diet, especially in Greece and Italy. They are high in vitamin A and vitamin C and are a source of fiber, calcium and iron.
Fresh pepperoncini have a sweet peppery taste and the pickled variety have a sweet, tangy flavor with little spice note. Pepperoncini add a crunchy texture and refreshing tangy taste to food and you can add them to just any meal.
They make a wonderful addition to salad, charcuterie board or cheese platter, pizza, pasta sauce, pot roast and you can even incorporate them into salad dressing.
Get inspired with our fabulous 20 Tasty Pepperoncini Recipes that will rock your meals.
1. Instant Pot Balsamic Pepperoncini Pot Roast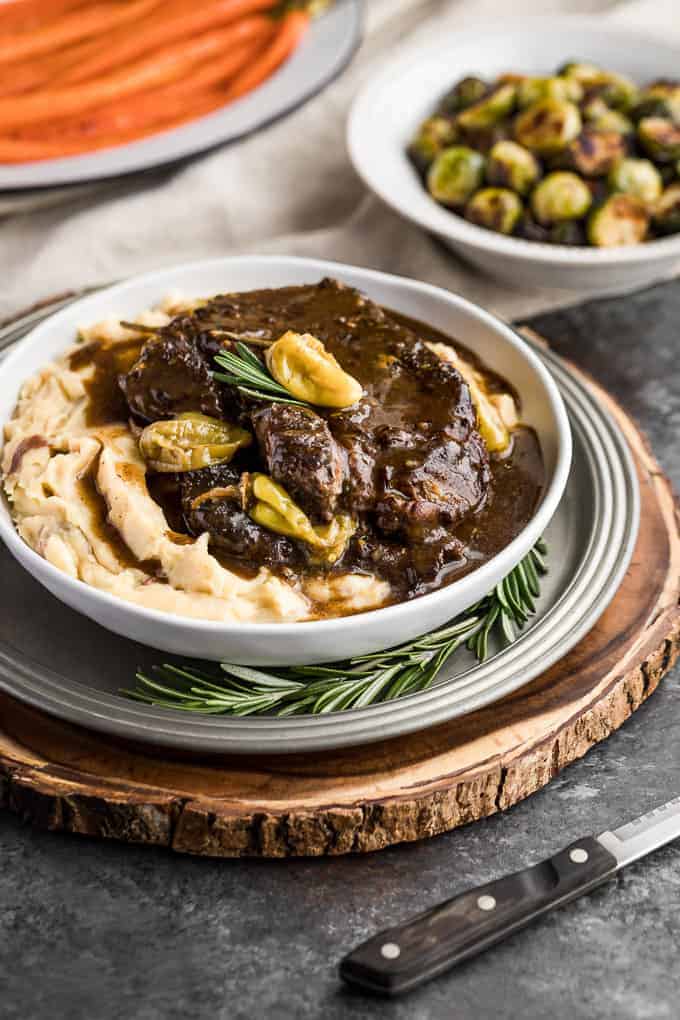 Pepperoncini and Italian seasoning take this Instant Pot Balsamic Pepperoncini Pot Roast by Get Inspired Everyday to the next level. Serve with gravy, mashed potatoes, roasted carrots and brussels sprouts for a filling tantalizing Sunday roast lunch. This dish can be cooked in the oven or slow cooker as well.
2. Greek Olive Pasta Salad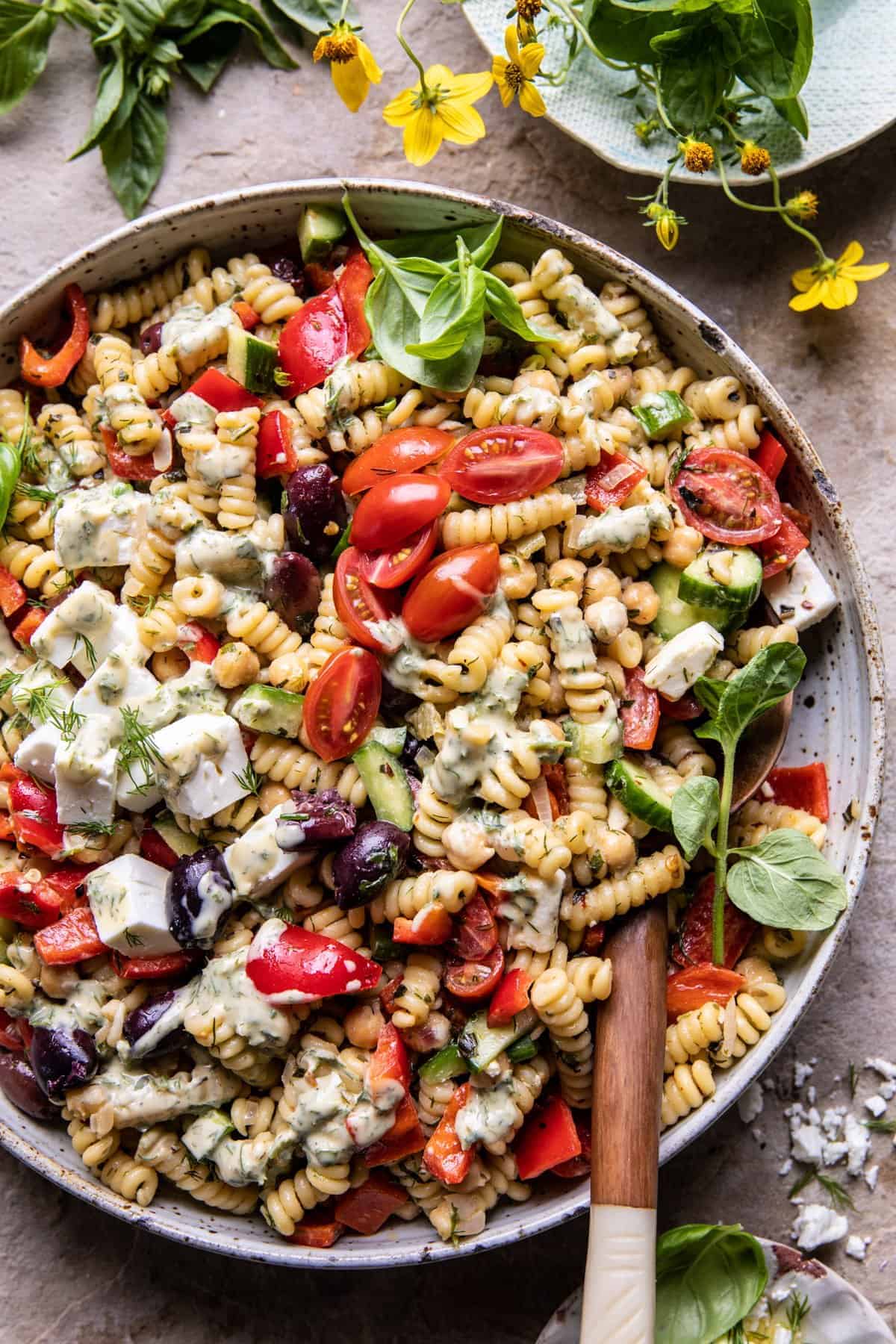 This colorful Greek Olive Pasta Salad by Half Baked Harvest is the perfect spring-summer pasta salad. In this delicious pasta dish Greek olives, pepperoncini, peppers, cucumbers, tomatoes, chickpeas and feta cheese are all tossed up with pasta and tangy Greek dressing. 
3. Peperoncini Shrimp Ceviche Stuffed Avocados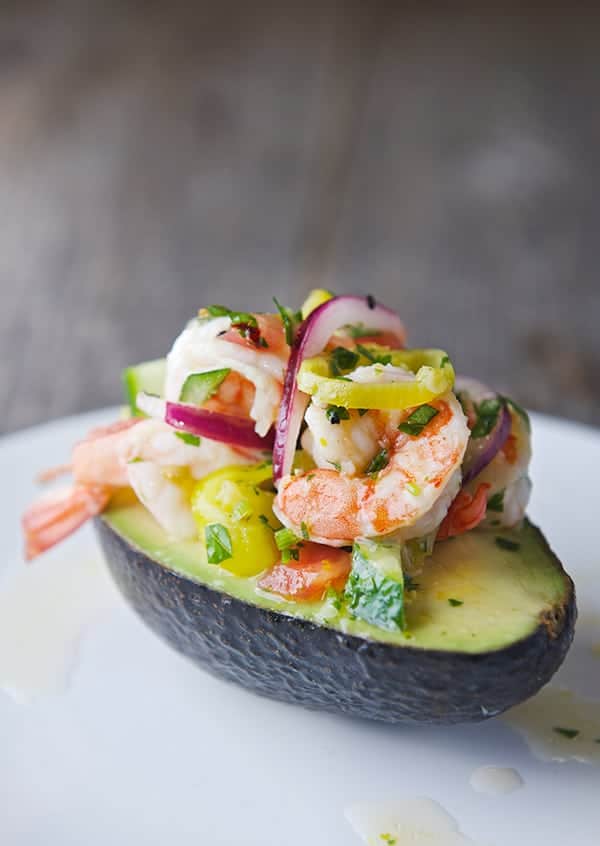 Peperoncini Shrimp Ceviche Stuffed Avocados by Yes More Please is a fresh light recipe that's wonderful for entertaining and dinner parties. The delicious summer flavors of cucumbers, pineapple, limes and orange juice in combination with pepperoncini, shrimp and the creamy avocado make this recipe a winner.
4. Italian Beef Sandwiches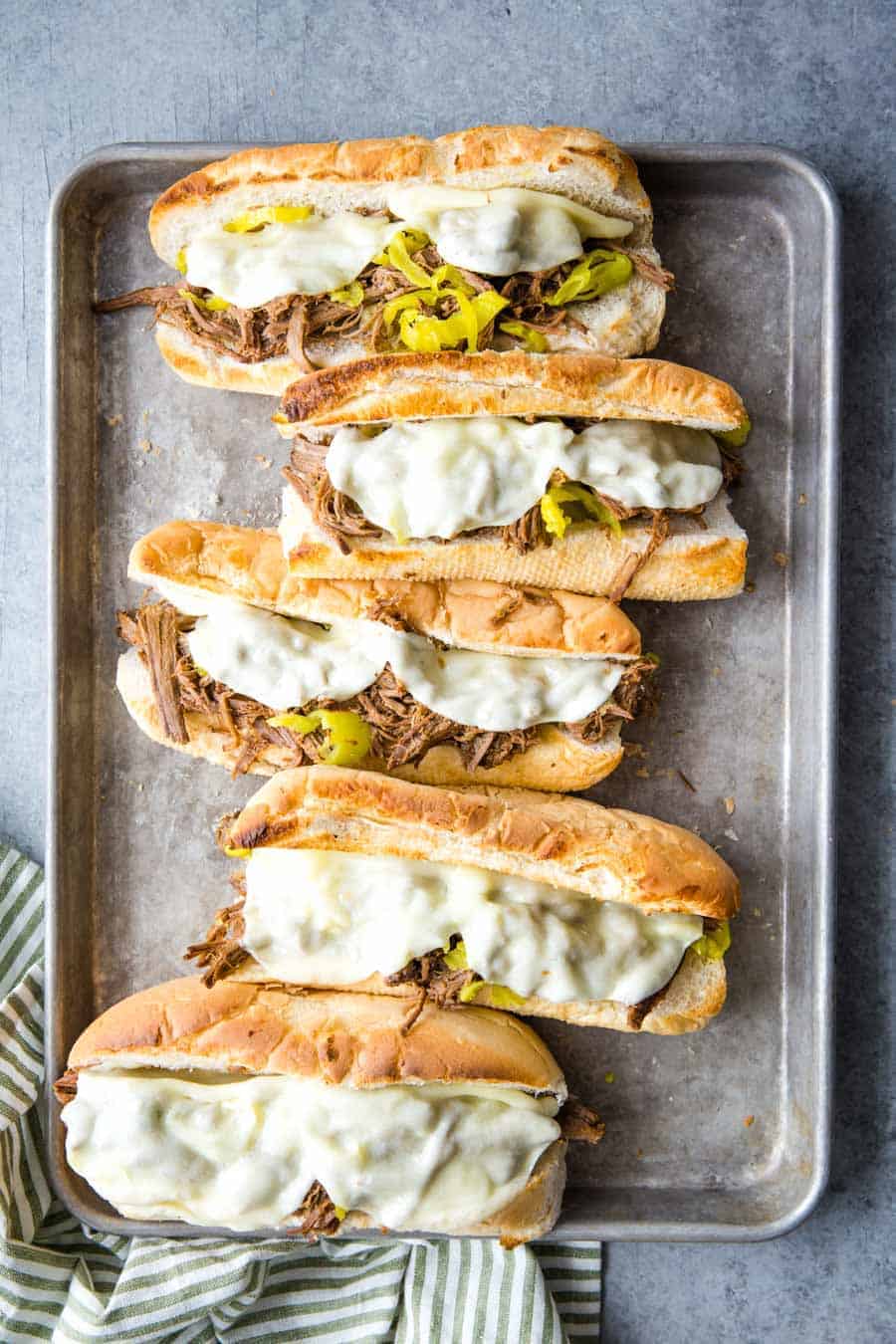 These tender cheesy and slightly spicy Italian Beef Sandwiches by Bless This Mess are perfect for picnics, busy weeknights or parties. This crockpot recipe is so easy it practically makes itself.
5. Spicy Pepperoncini, Artichoke and Kale Dip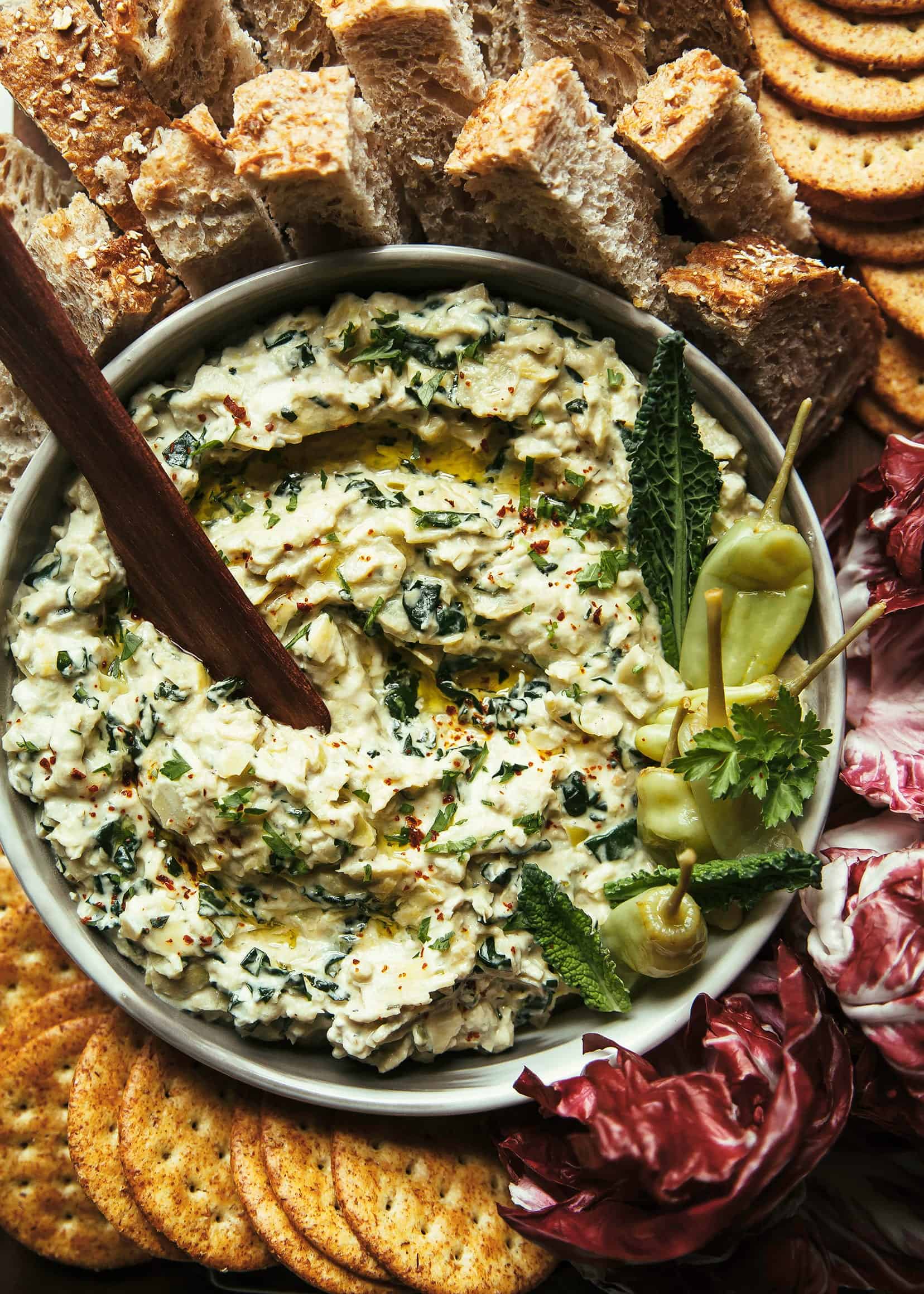 This luscious creamy Spicy Pepperoncini, Artichoke and Kale Dip by The First Mess is a wholesome dairy-free vegan dip with a slightly spicy kick from the pepperoncini. Wonderful served with fresh crusty bread, crackers or veggies and perfect for holiday entertaining.
6. Creamy Pepperoncini Chicken Tender Skillet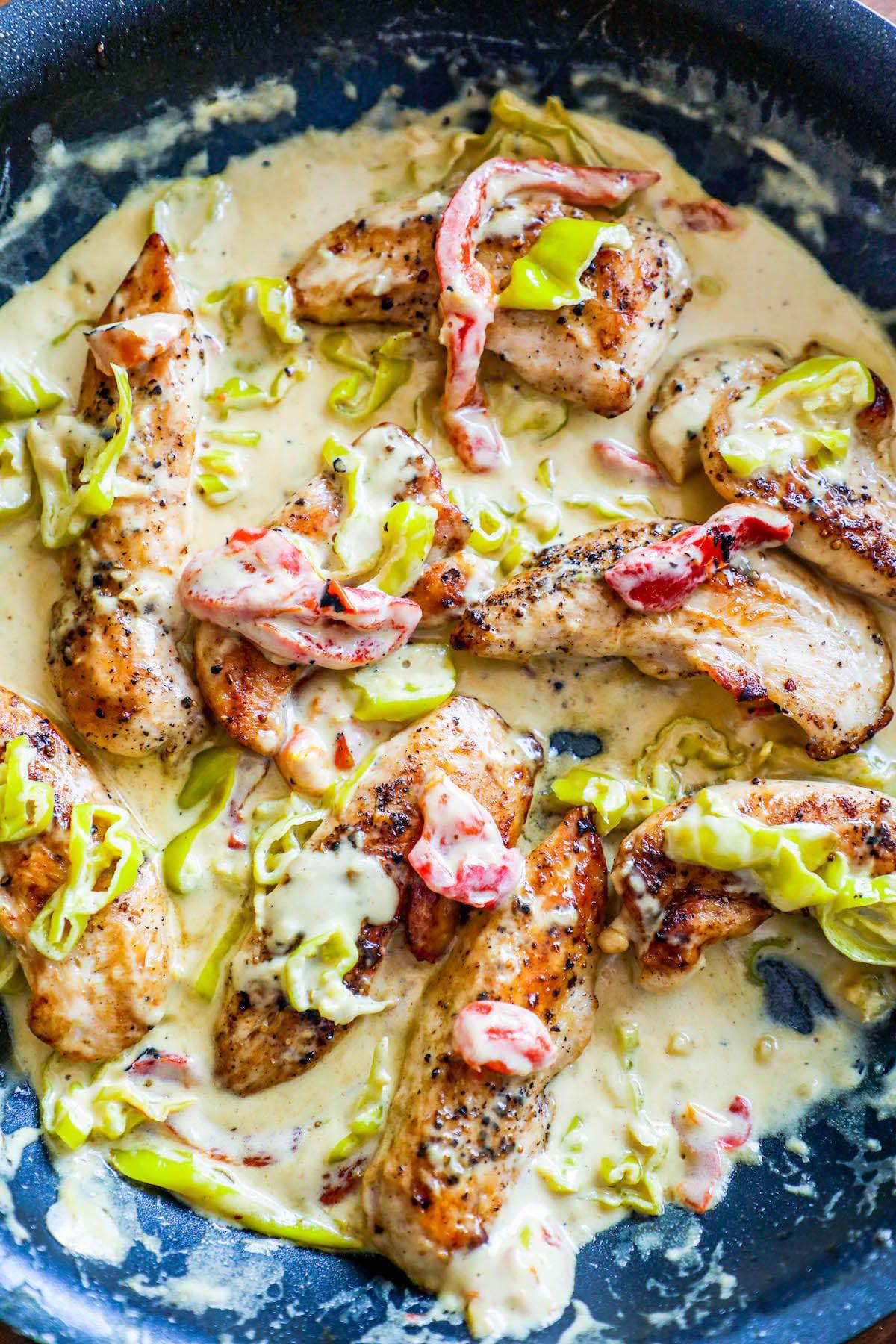 Make this delicious and hearty Creamy Pepperoncini Chicken Tender Skillet by Sweet C's for your next dinner. In this dish, chicken is paired with cream sauce and spicy tangy pepperoncini peppers. Serve over rice, vegetables, pasta or on its own.
7. Italian Chopped Brussels Sprouts Salad
This gorgeous crunchy Italian Chopped Brussels Sprouts Salad by Ambitious Kitchen is full of flavor. The recipe features shredded brussels sprouts, chickpeas, veggies, salami, olives, pepperoncini, provolone and parmesan cheese that are all tossed in a light Italian dressing.
8. Slow Cooker Mississippi Roast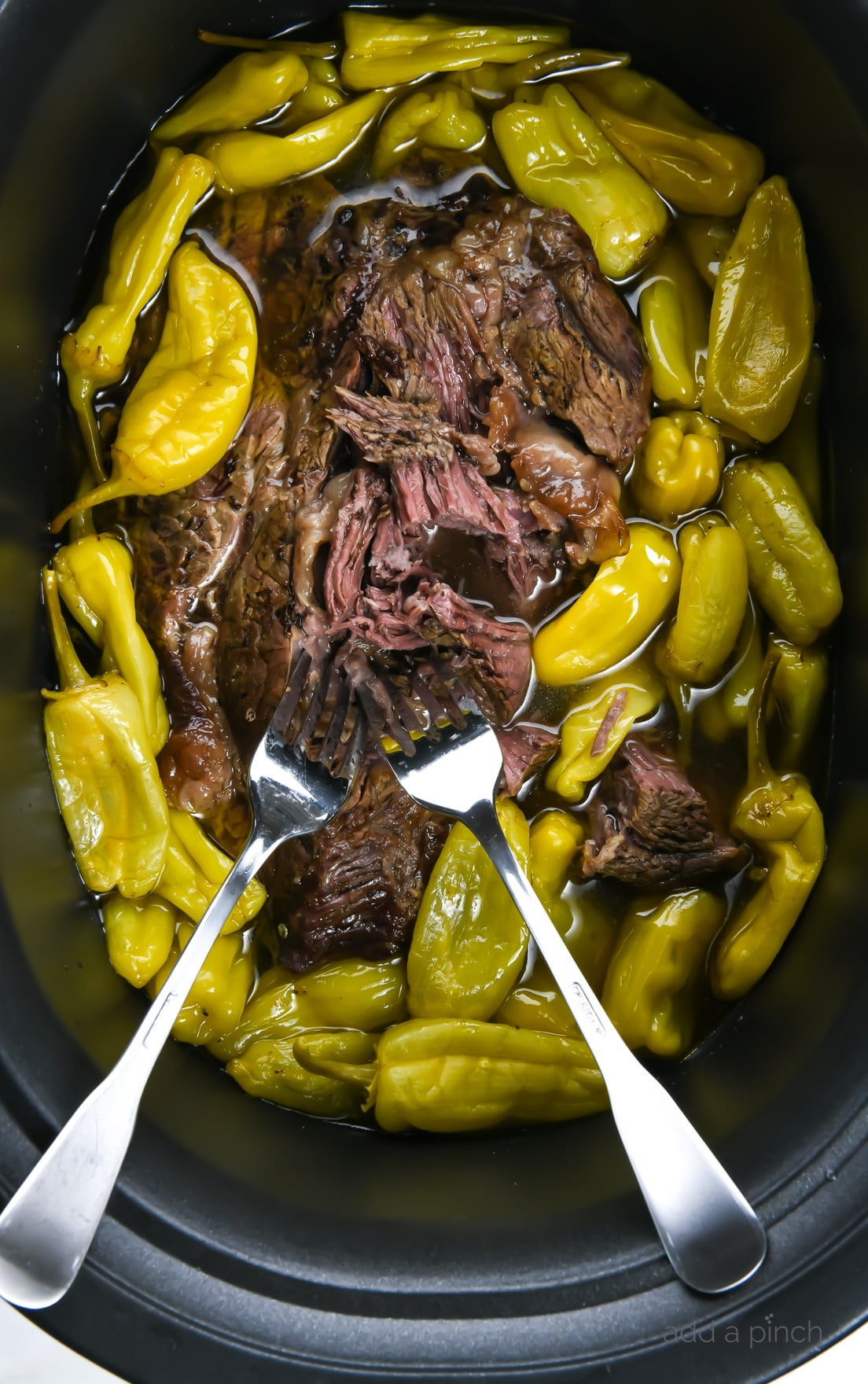 This Slow Cooker Mississippi Roast by Add a Pinch is a feast for the eyes. Serve this simple delicious full of flavor roast with veggies or in a sandwich for a flavorsome meal.
9. Pepperoncini Hummus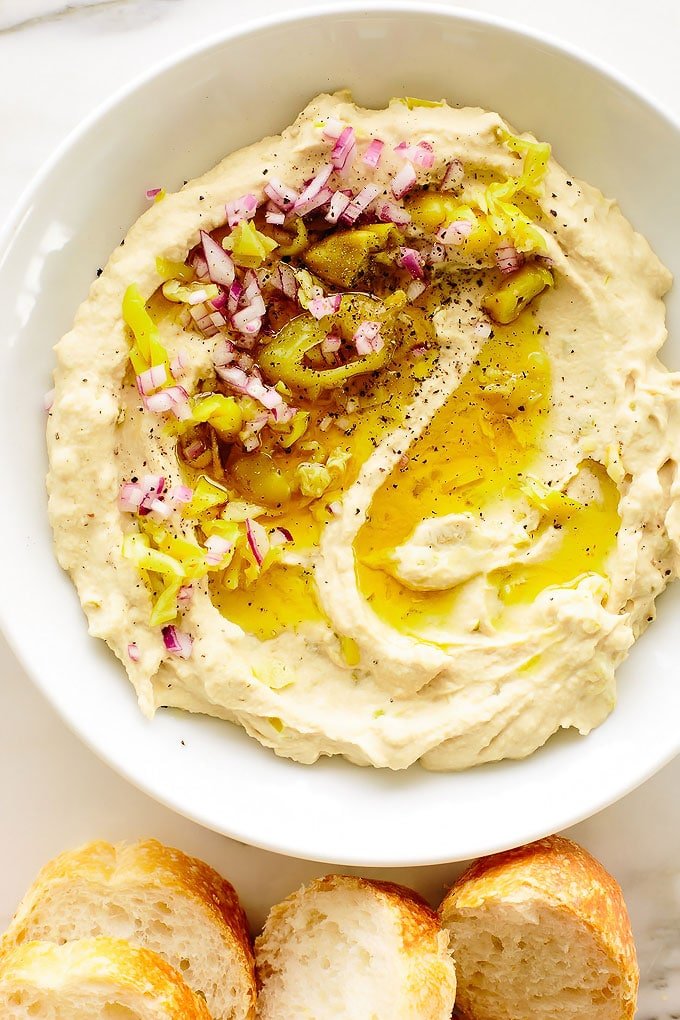 Only 4 ingredients are required to make this tasty Pepperoncini Hummus by Blissful Basil. This simple vegan recipe is made with chickpeas, pepperoncini juice, tahini and chopped pepperoncini that are folded in at the end. Serve this tangy slightly spicy hummus with crusty French bread.
10. Instant Pot Pepperoncini Chicken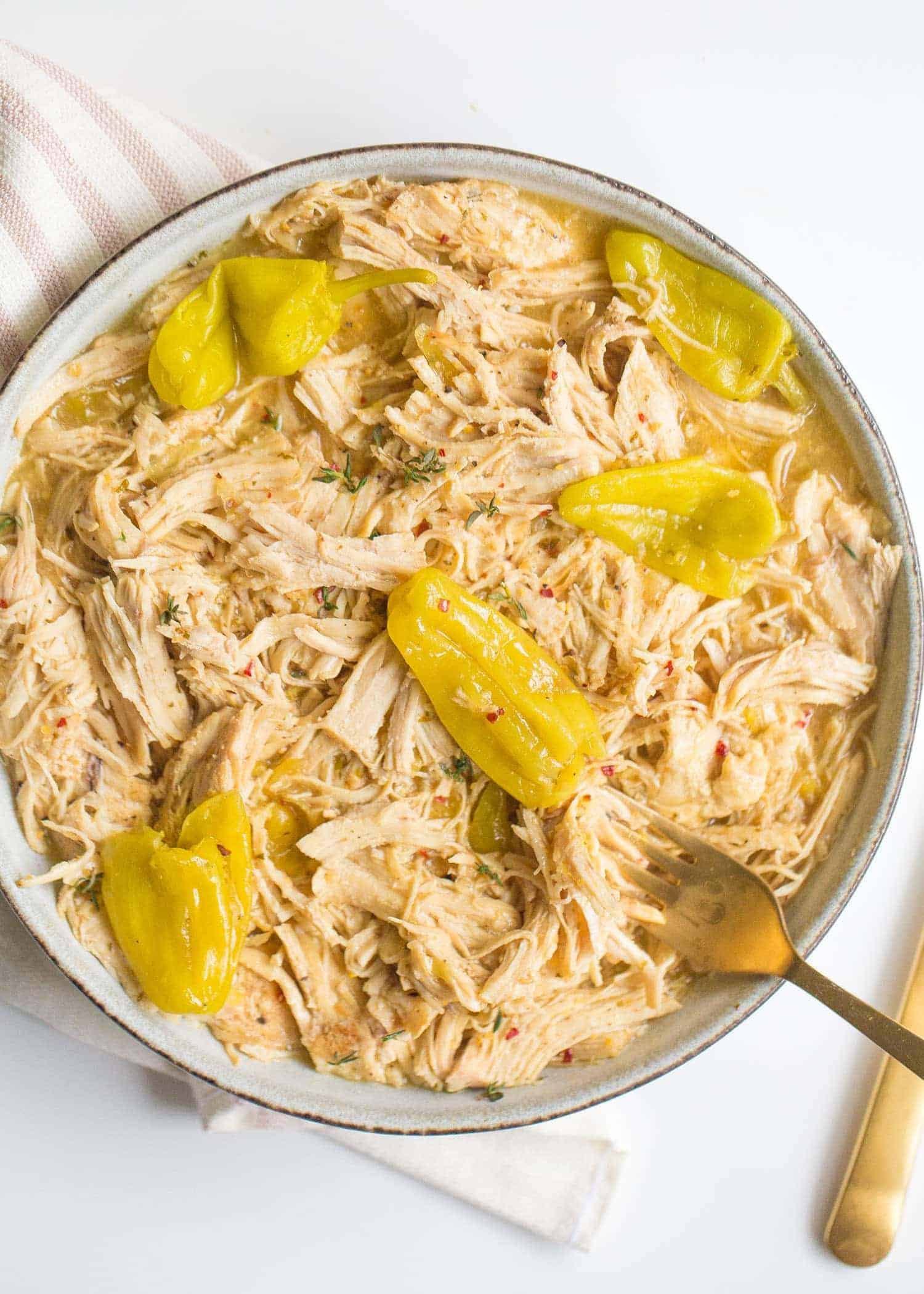 Jazz up your weeknight dinners with this Instant Pot Pepperoncini Chicken by Wholesomelicious. This Paleo, Whole30, and Keto friendly dish is healthy, tasty and couldn't be easier to make.
11. Italian Sub Lettuce Wraps with Pepperoncini Aioli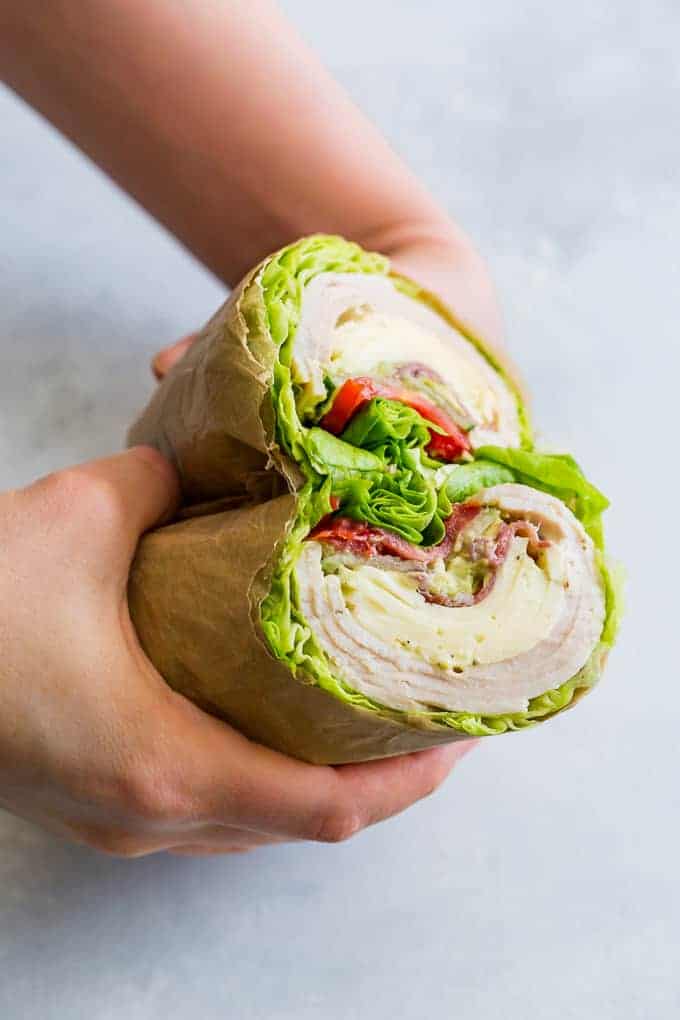 These Italian Sub Lettuce Wraps with Pepperoncini Aioli by Get Inspired Everyday are perfect for your summer picnics. These gluten-free lettuce leaves wraps are layered with ham, salami, provolone cheese, tomato, cucumber, avocado and homemade pepperoncini aioli.
12. Oil-Free Pepperoncini Dressing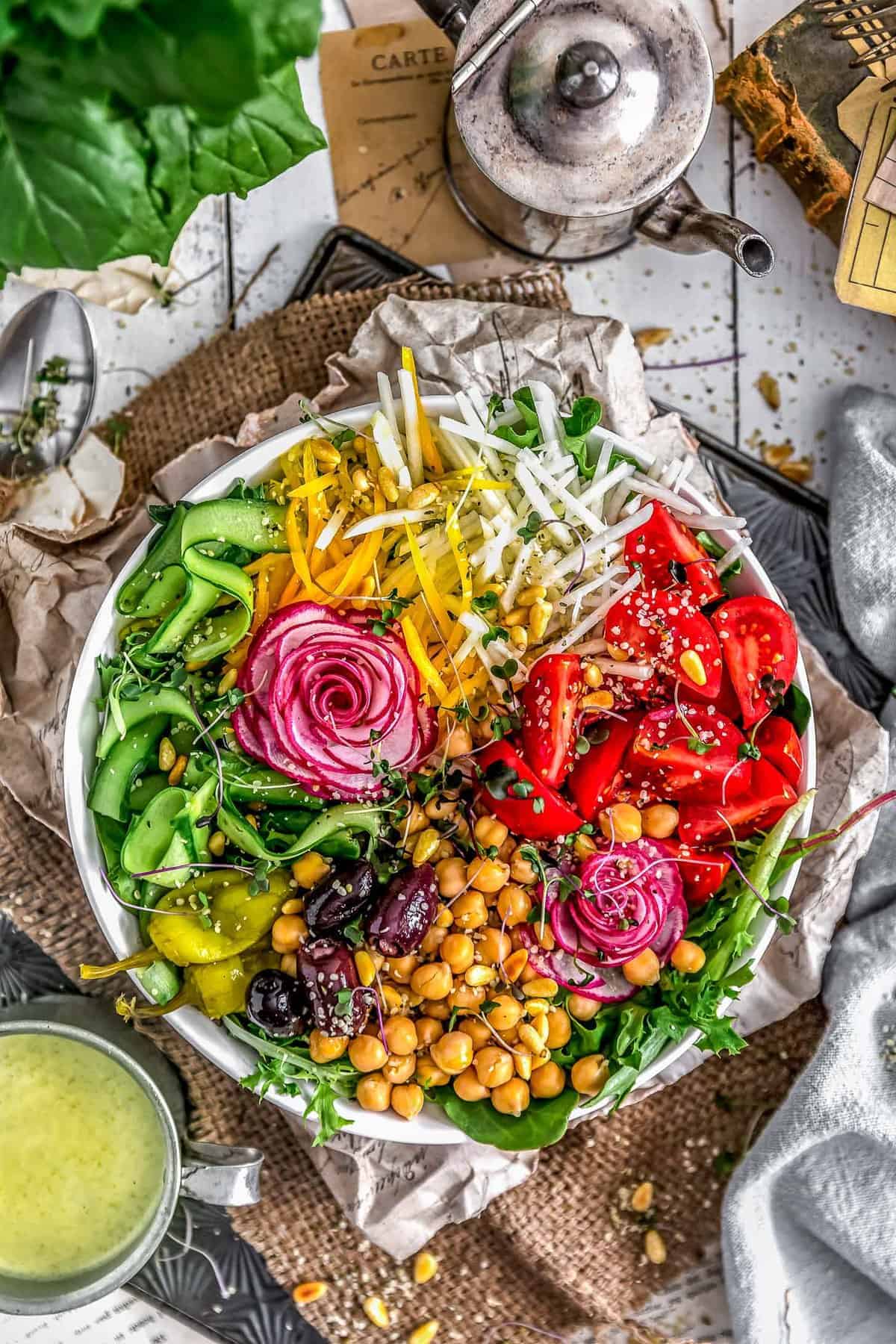 You must try making this luscious Oil-Free Pepperoncini Dressing by Monkey and Me Kitchen Adventures. This healthy vegan cashew pepperoncini dressing is rich, creamy, tangy and brimming with flavor. Wonderful drizzled on top of your salad, pizza, or grain bowl, it will add extra zing to any meal.
13. Mediterranean Flatbread Pizza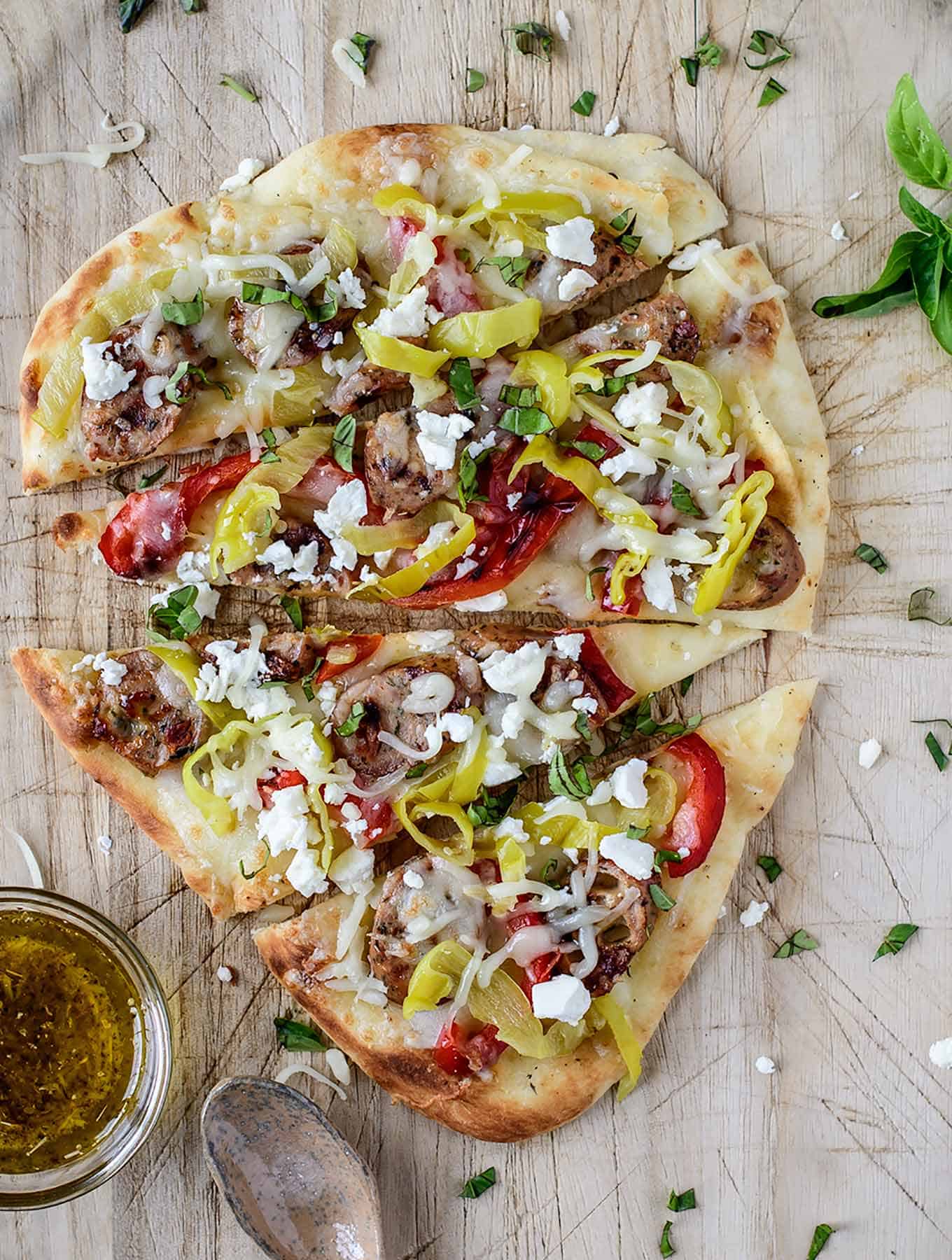 If you're looking for a quick and easy dinner inspiration then check out this Mediterranean Flatbread Pizza by Crazy Inspired Life. This quick and easy recipe uses naan bread as a base topped with pepperoncini, red peppers, chicken sausage, feta cheese, fresh basil and olive oil sauce.
14. Tangy Lentil Salad with Dill & Pepperoncini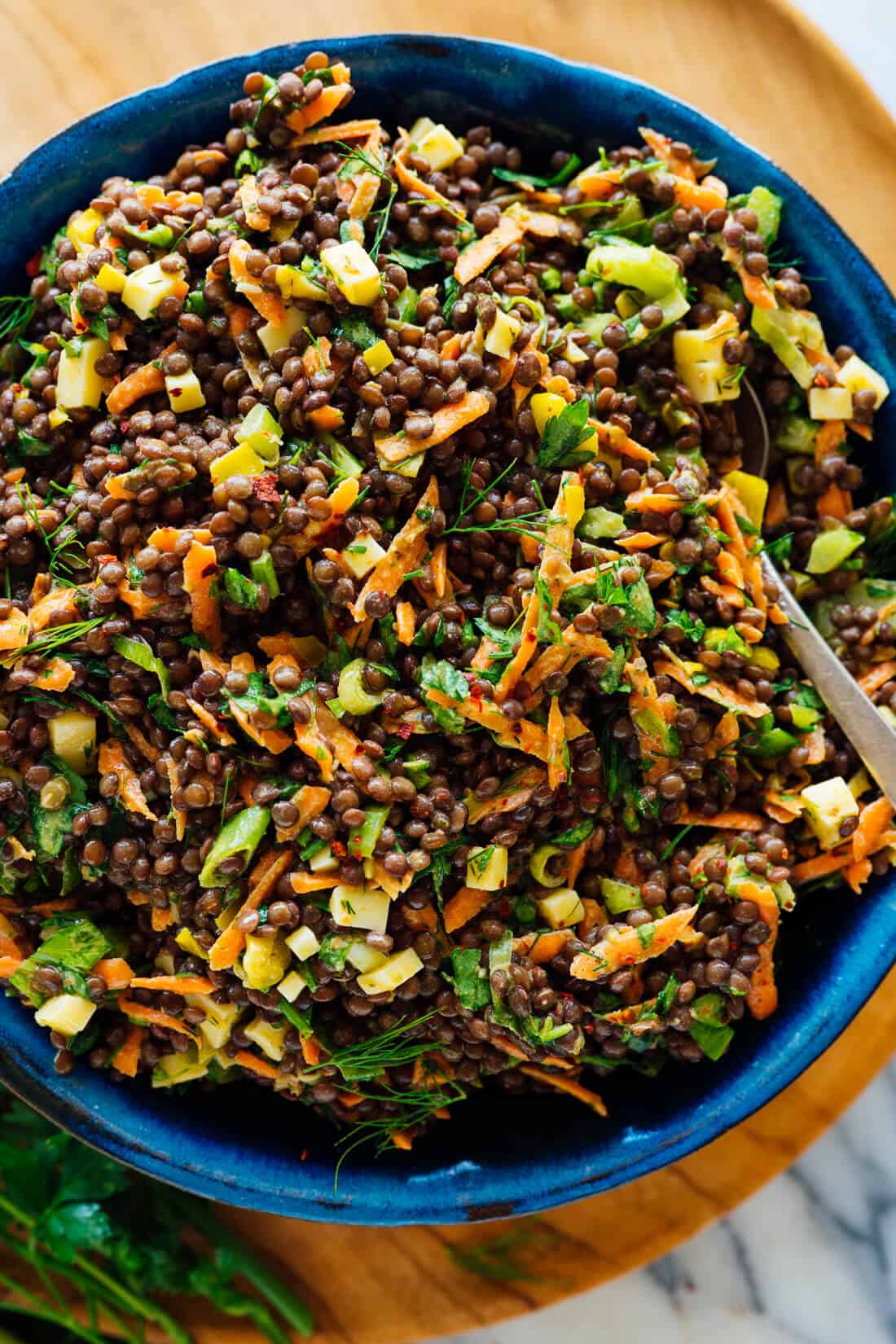 We love a good filling salad. This Tangy Lentil Salad with Dill & Pepperoncini by Cookie and Kate is tangy, a little spicy and very satisfying. Drizzled with delicious tahini dill dressing what's not to love.
15. Quick Refrigerator Pickled Pepperoncini Peppers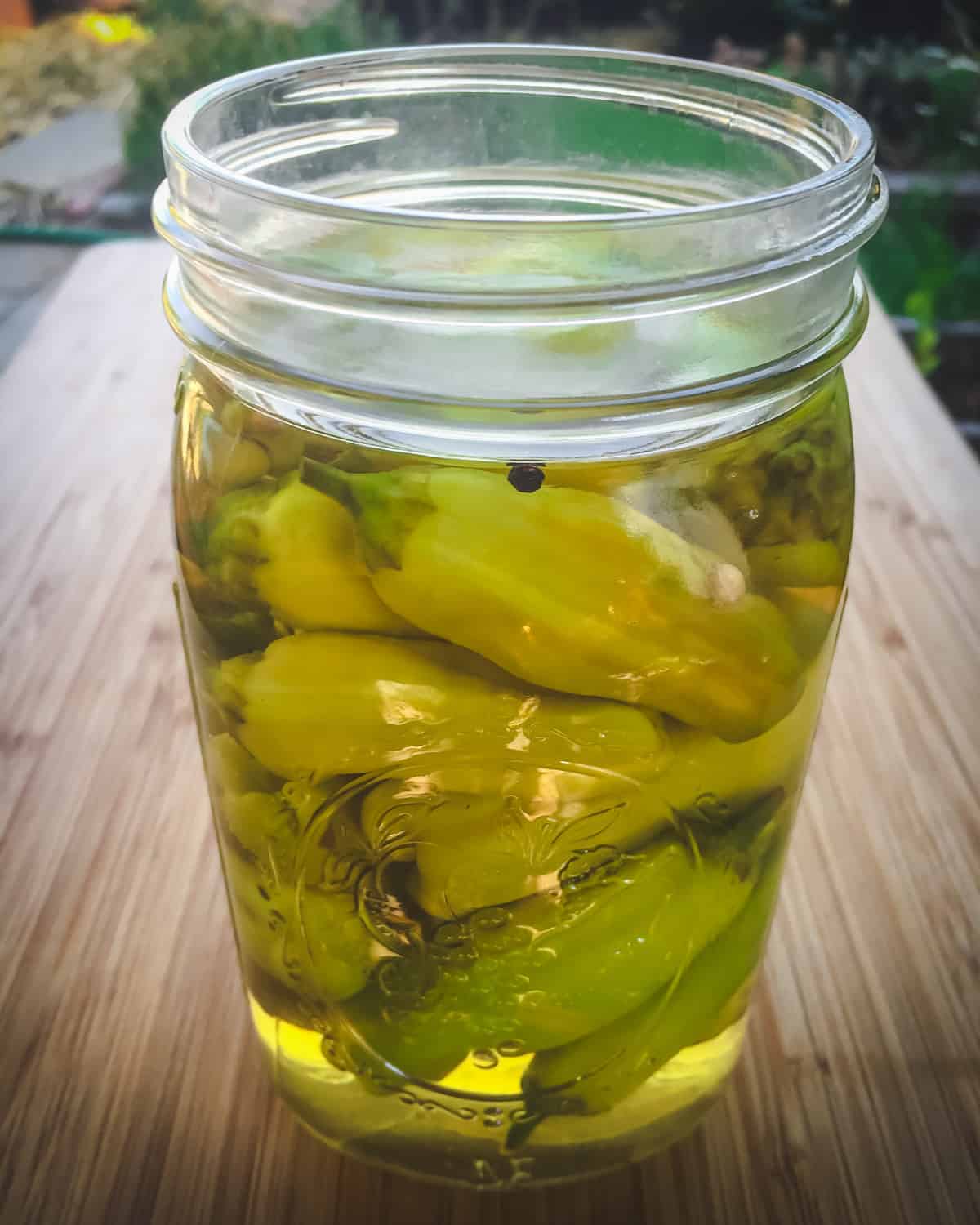 If you love the Mediterranean style pickled pepperoncini peppers that you can buy in the store you will love this recipe. Learn how to make these Quick Refrigerator Pickled Pepperoncini Peppers by Grow Forage Cook Ferment.
16. 5-Ingredient Pepperoncini Chicken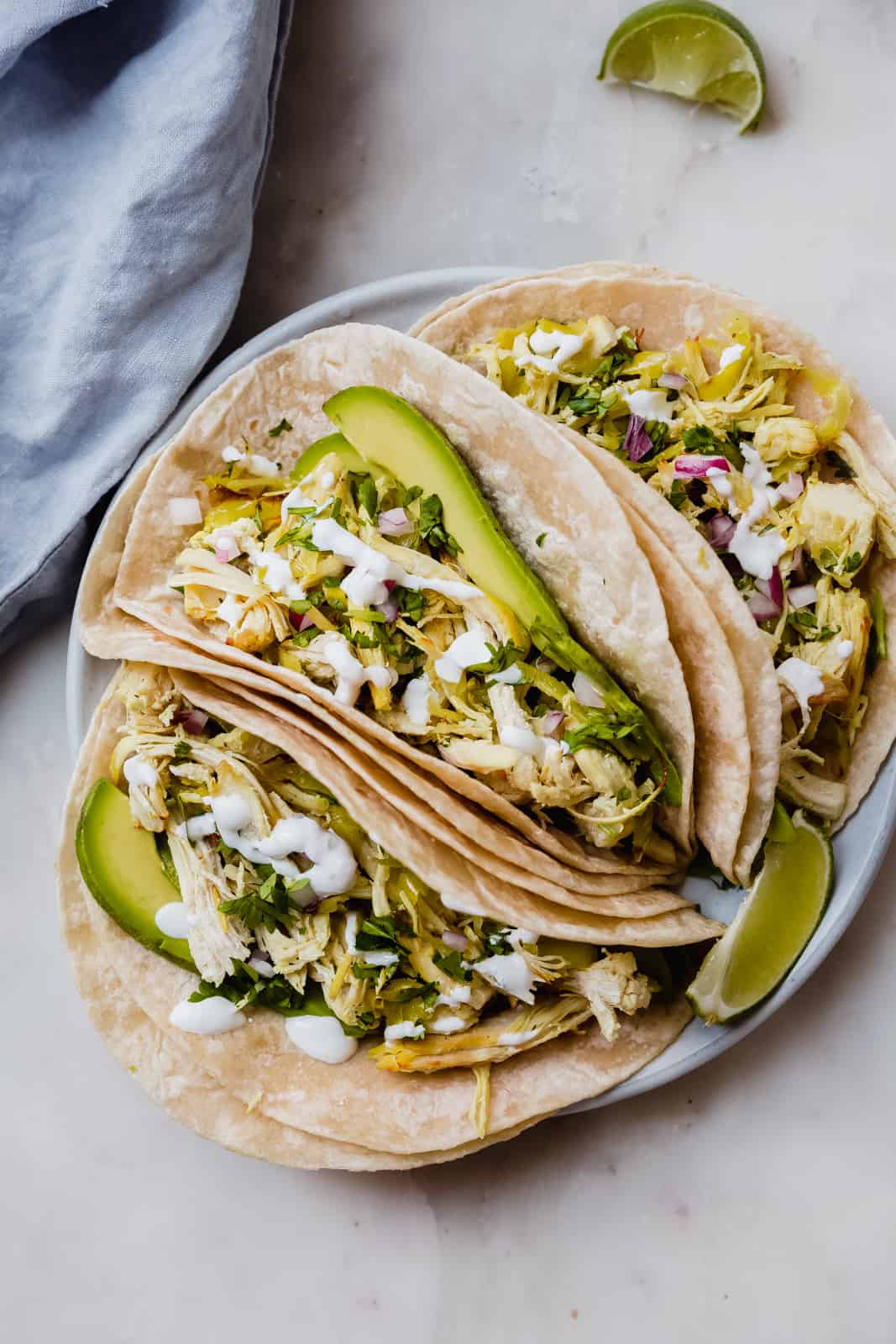 This 5-Ingredient Pepperoncini Chicken by Little Spice Jar is amazing to use in tacos, chicken burrito bowls and sandwiches. It could quickly become your weeknight staple when you know how easy it is to make it.
17. Pepperoncini Garlic Bread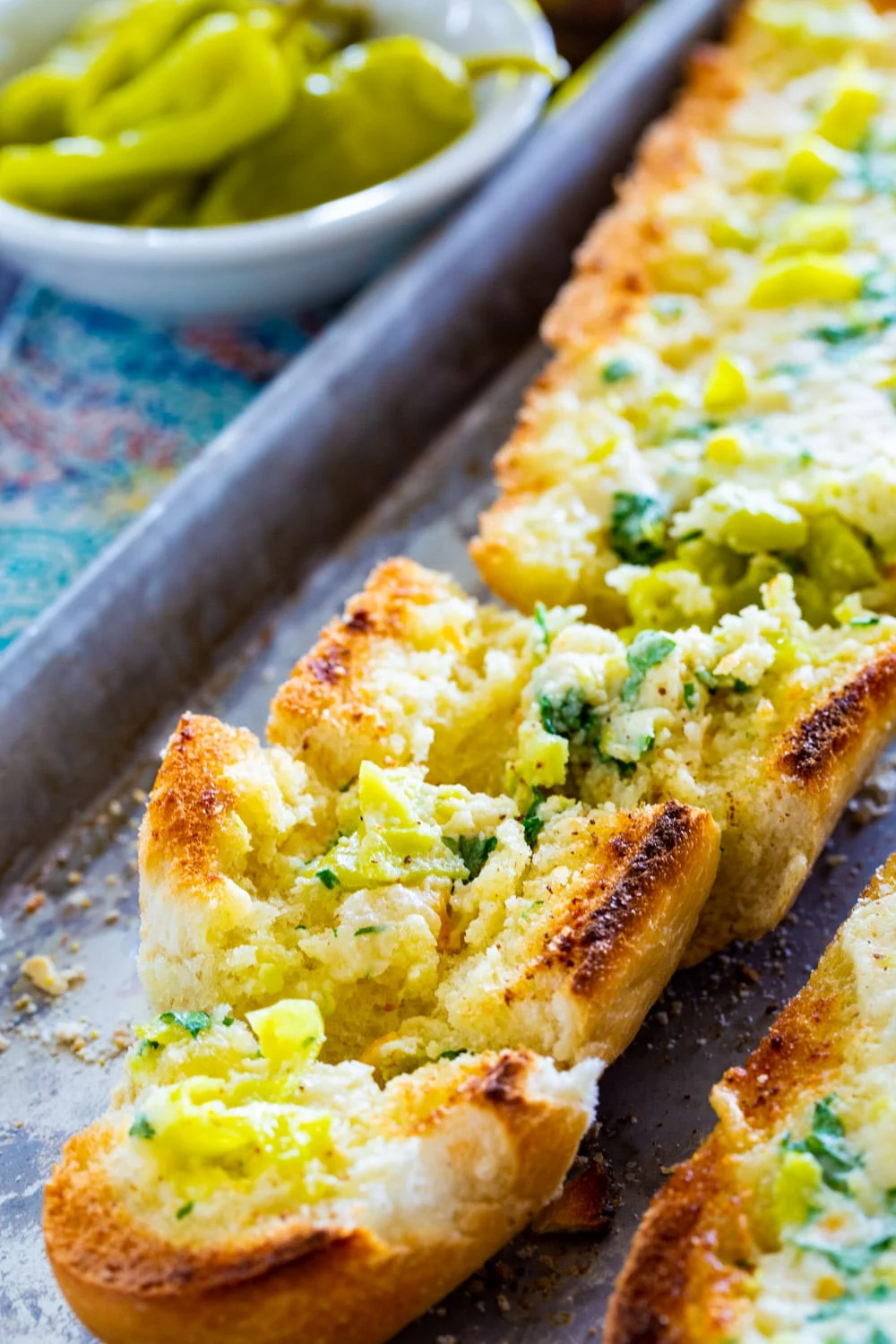 If you love a spicy kick to your food then you absolutely have to try making this Pepperoncini Garlic Bread by Spicy Southern Kitchen. You might never eat garlic bread any other way.
18. Pasta with Pepperoncini Peppers Sauce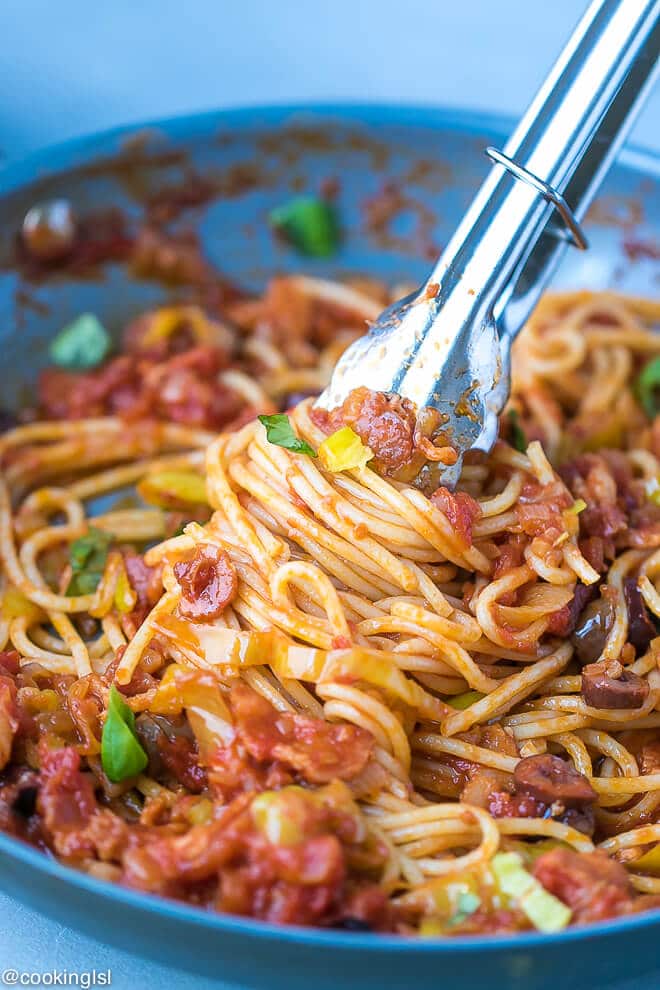 This easy family favorite Pasta with Pepperoncini Peppers Sauce by Cooking LSL has a ton of flavor. In this recipe, spaghetti is tossed with pepperoncini, tangy pasta sauce, bacon, kalamata olives, fresh basil and parmesan.
19. Pepperoncini Relish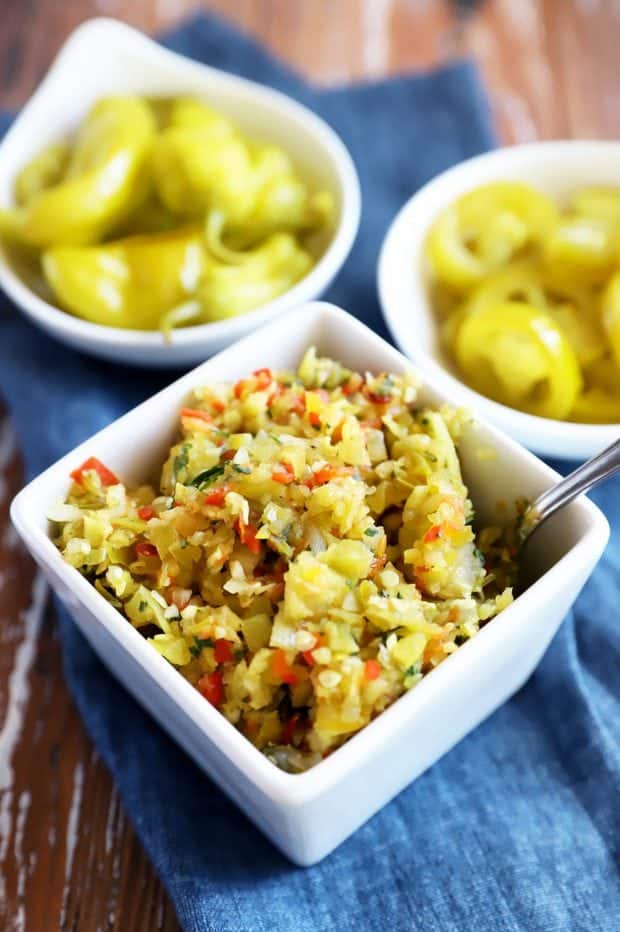 This Pepperoncini Relish by Cake and Knife is an explosion of flavors! With a few simple ingredients and ready in 10 minutes, it will quickly become your next favorite thing.
20. Mediterranean Bowl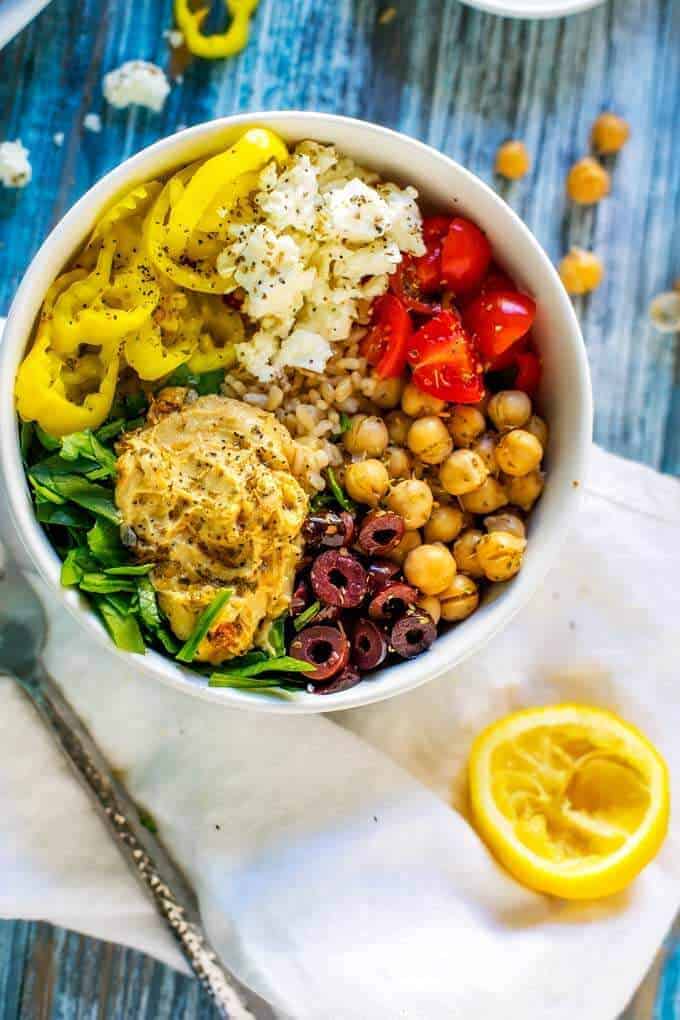 Grain bowls make such a filling wholesome lunch. This Mediterranean Bowl by Wendy Polisi features feta, olives, pepperoncini, spinach, and tomatoes served with brown rice and topped off with hummus.