With hundreds of different types, everyone will surely find a type of cookie they love. One thing most people don't love, however, is a burnt cookie. When baking a hot, fresh batch, how long should you bake cookies in the oven at 350 F so that they come out just perfect? The answer is not so straightforward.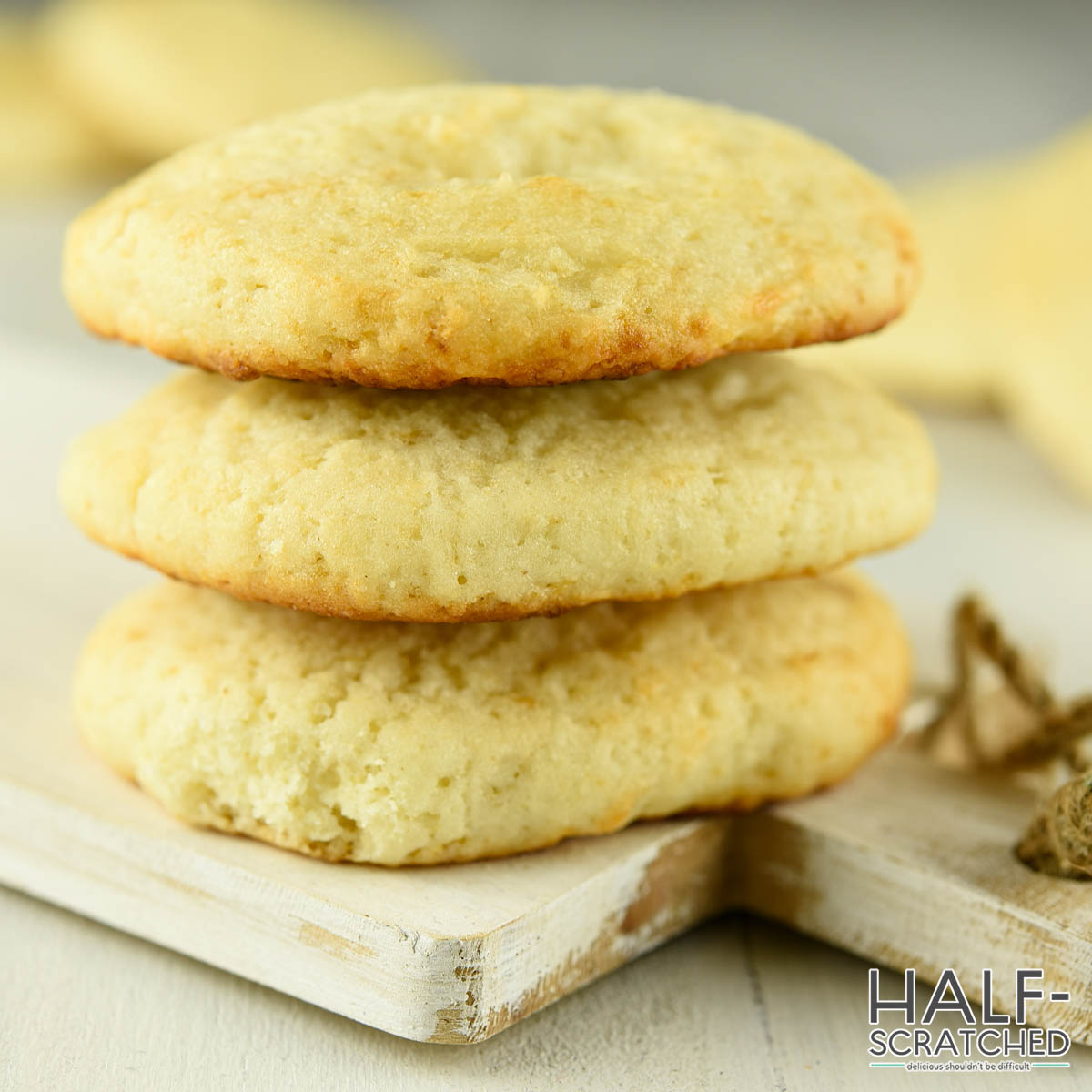 How long you should bake cookies in the oven at 350 F depends on what type of cookies you're making and how big they are. Generally, the average baking time for a cookie is 12-15 minutes, with some outliers and differences depending on the situation.
How Long to Bake Different Types of Cookies in the Oven at 350 F
When you say 'cookie', what comes to mind? Some people imagine a gooey chocolate chip, while others think of a soft sugar cookie or crispy ginger snap. Cookies are an incredibly diverse category of sweets. Therefore it's impossible to capture how long you need to bake cookies in one single answer.
Some are smaller than others. Some need to be nice and crisp, some favor a delicate crumb, while other recipes fare better when they're soft and chewy. Here are a few categories of cookies with a rough estimate of how long they should be cooked at 350 Fahrenheit.
How Long to Bake Drop Cookies at 350 F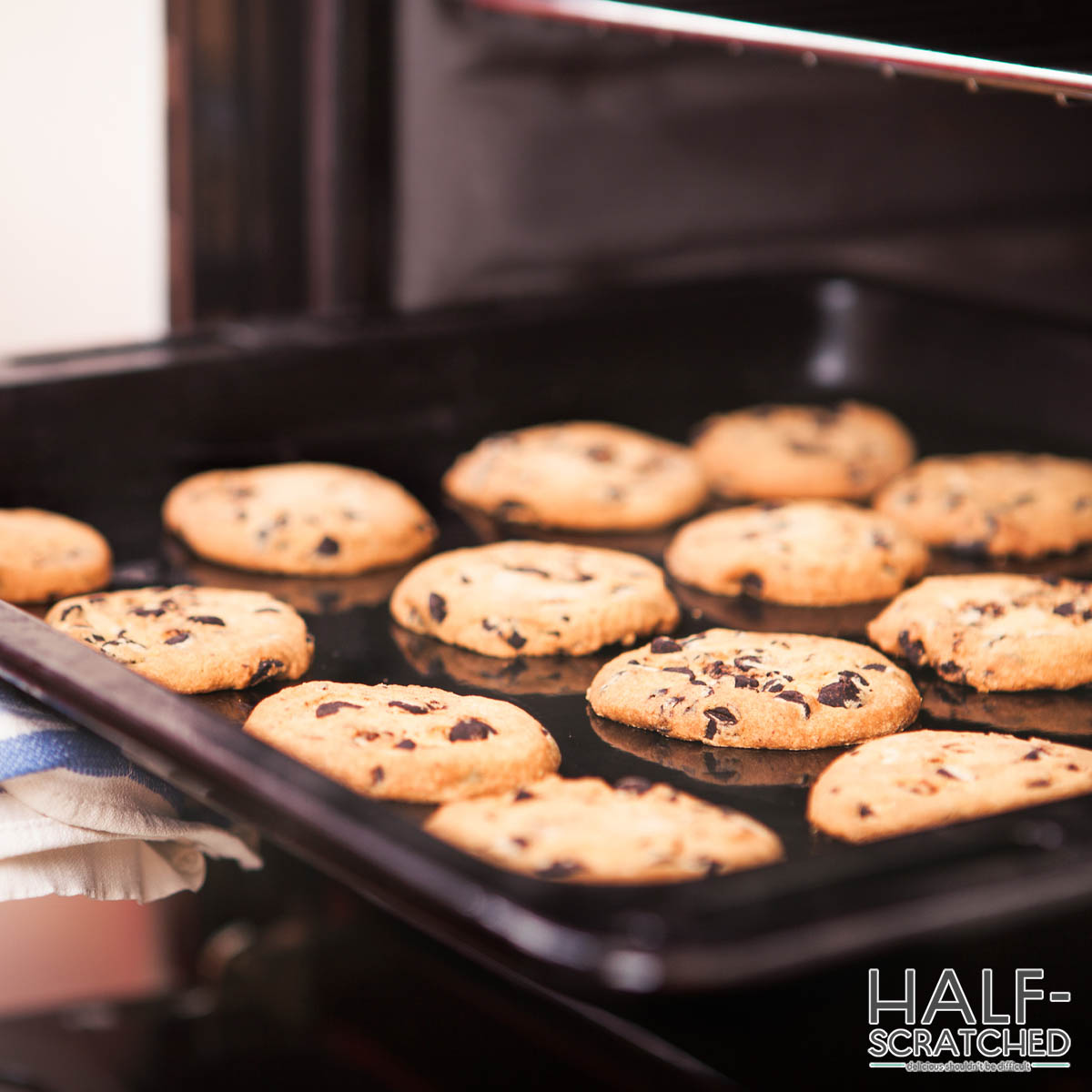 Drop cookies refer to the type of cookie you'd get when you mix up dough and 'drop' portions of it onto a cookie sheet. Chocolate chip cookies are the most famous drop cookie, but it's far from the only example. Other famous kinds include snickerdoodles, peanut butter cookies, and sugar cookies that aren't pressed out with a cookie cutter.
Drop cookies do not need to hold a specific shape (like rolled or molded cookies), and most people like theirs with a slightly crisp outer edge and chewy middle – though preferences differ. To achieve this type of cookie texture, the average cooking time will be about 12-16 for a dozen average-sized cookies. Bear in mind that smaller cookies will bake up much faster.
If you want a crunchy cookie, let it bake longer (and consider reducing how much baking soda you use in the recipe!)
How Long to Bake Rolled Cookies at 350 F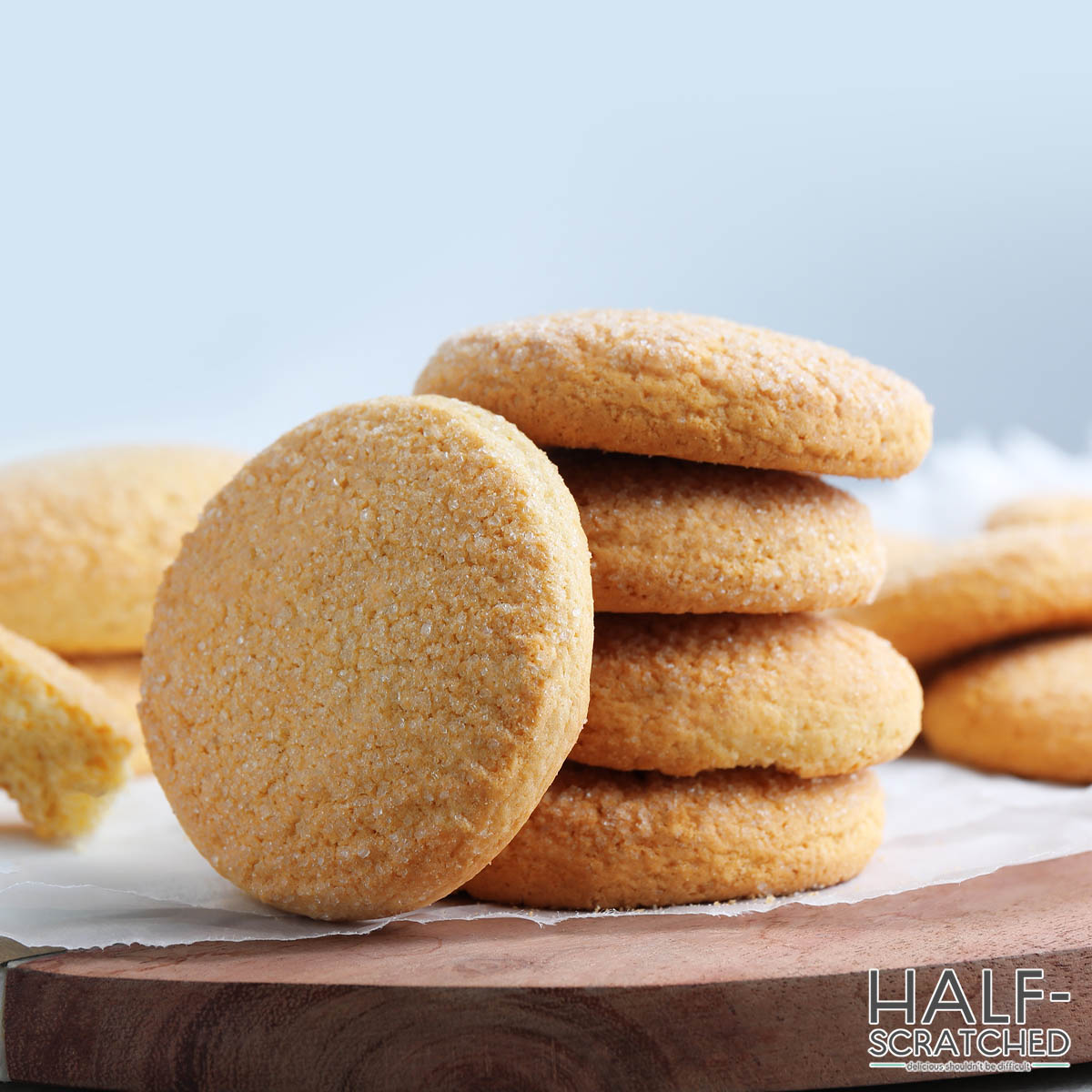 Rolled cookies are named as such because the dough is rolled out and formed with cookie cutters. They usually have a heavy, stiff dough. It's meant to hold its shape, even through baking. Common rolled doughs are used to make sugar cookies, gingerbread cookies, and some shortbread cookies.
When baking at 350, most rolled cookies have a decent light browning at the edges after 10-11 minutes, depending on the size and depth of the cookie.
How Long to Bake Pressed Cookies at 350 F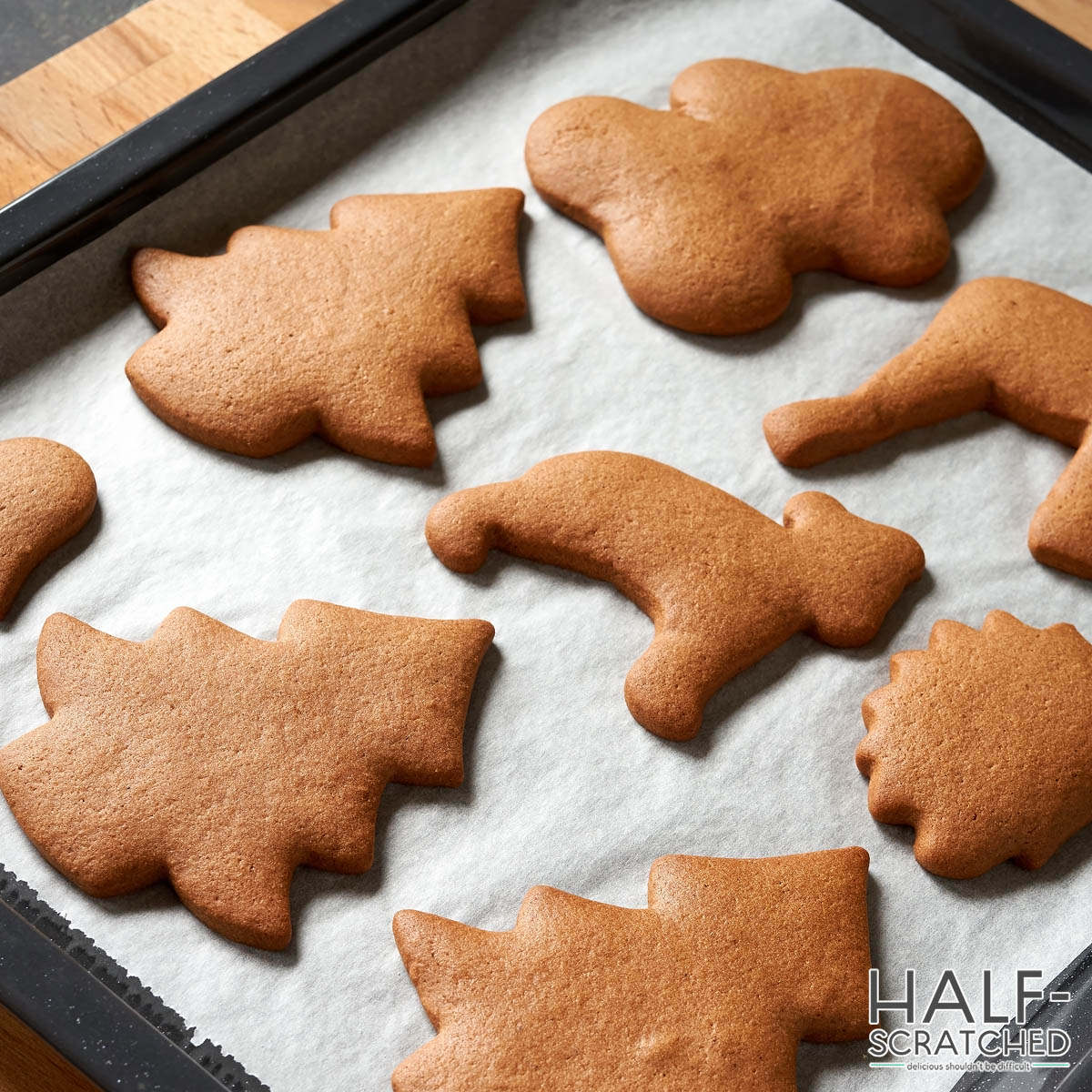 Popularized with butter cookies and often seen around Christmas, pressed cookies are made with a soft dough that gets pushed through a press to create a distinct shape, usually with an intricate design. The finished cookie should have a light, crumbly, tender texture.
Pressed cookies only need 8 minutes in the oven, both due to the butter content they usually have and because they trend on the smaller side.
How Long to Bake Shortbread Cookies at 350 F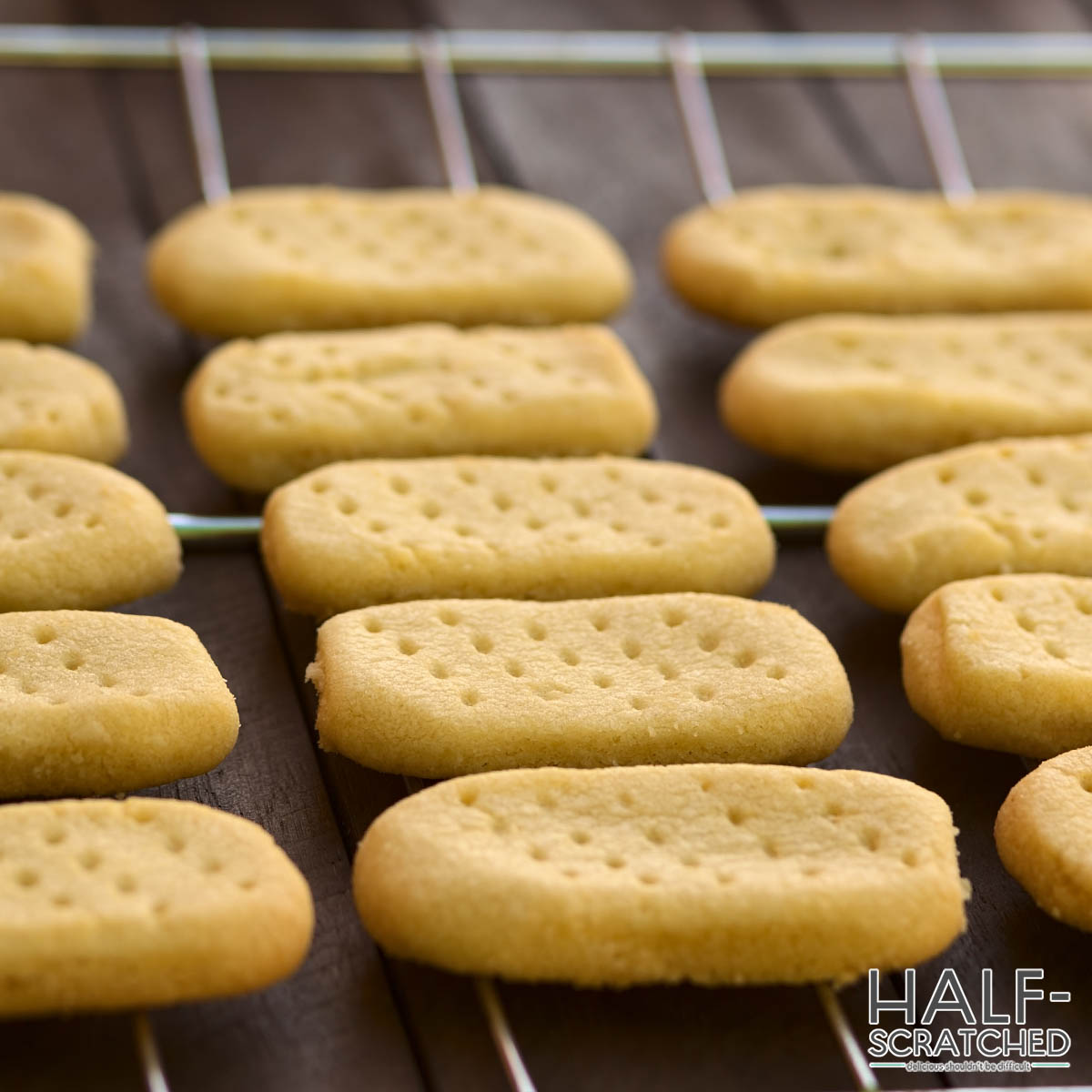 Shortbread cookies are classic cookies that are a category all their own. Each one of these delicately textured cookies asks for a slightly different bake time, but they're in the rough neighborhoods of each other.
Scottish shortbread is usually crumblier and thus cooks for a different amount of time than the less short-textured English shortbread.
Scottish shortbread bakes for 12-15 minutes.
Other types of shortbread usually need 15-20 minutes at 350.
The size will also contribute to how long you cook your shortbread cookies at 350. Smaller cookies are done after 10-12 minutes, while larger ones veer closer to 18-20.
Tips for Perfect Baked Cookies
All recipes have their own quirks and predispositions, but there are a few tricks you can keep up your sleeves to make sure that no matter the ingredients, you can ensure that you're taking perfectly baked cookies out of the 350-degree oven every time you whip up a batch of your favorites.
Use Fresh Ingredients
Fresher is always better at cooking. While most people picture vegetables, fruits, and meats when they think of freshness, your baking go-to's have shelf lives to abide by, too, even if they may be longer.
Old flour will not rise as well in a cookie recipe, and you may end up with cookies that are baked up a little denser than you'd like. Chocolate loses flavor and consistency the older it gets, so you might not get the perfect sweet, melty experience you want in your next chocolate chip indulgence.
Don't Deviate From the Recipe
Unless you're extremely confident in your abilities as a baker, it's best not to stray too far away from the recipe you're using. Baking is all about chemistry, and changing the components will ultimately change the final outcome.
That's why it's important that when you're baking cookies at 350, you follow your recipe to the letter. Make your measurements exact, and try not to over or underbake. Keep a close eye on your cookies as they bake in the oven to be sure you've got them in for the right amount of time.
If you're very experienced, you're of course, encouraged to experiment a little until you find what works best for you. If it's your first time making a specific recipe, though, take your time and trust in the instructions.
Use the Right Cookie Sheet
Usually, light-colored cookie sheets are better for cookies that you don't want to get too dark and crispy. Darker pans will heat up faster and cause the bottoms of your cookies to cook faster, incongruously with the insides. If you have the choice between using a light or dark-colored cookie sheet, use the light one.
If a dark cookie sheet is all you have, you can still bake your chocolate chip or peanut butter cookies without worry. All you'll need to do is adjust the cooking time a bit so they're out of the oven earlier. You can also choose to lay down a layer of parchment paper or use a mat like a silpat.
Preheat the Oven
The first step to baking cookies in the oven at 350 is, of course, preheating the oven to 350 F. Make sure your oven is fully to temperature before you slide the baking sheet in. Doing so will help your treats bake up more evenly and in the correct time you've estimated.
For example, if your instructions say to bake your cookies at 350 for 12-15 minutes, you may notice that they're not done after the allotted time. If your oven wasn't warm enough when the cookies went in, the dough isn't cooking at the right temperature and thus won't finish fast enough.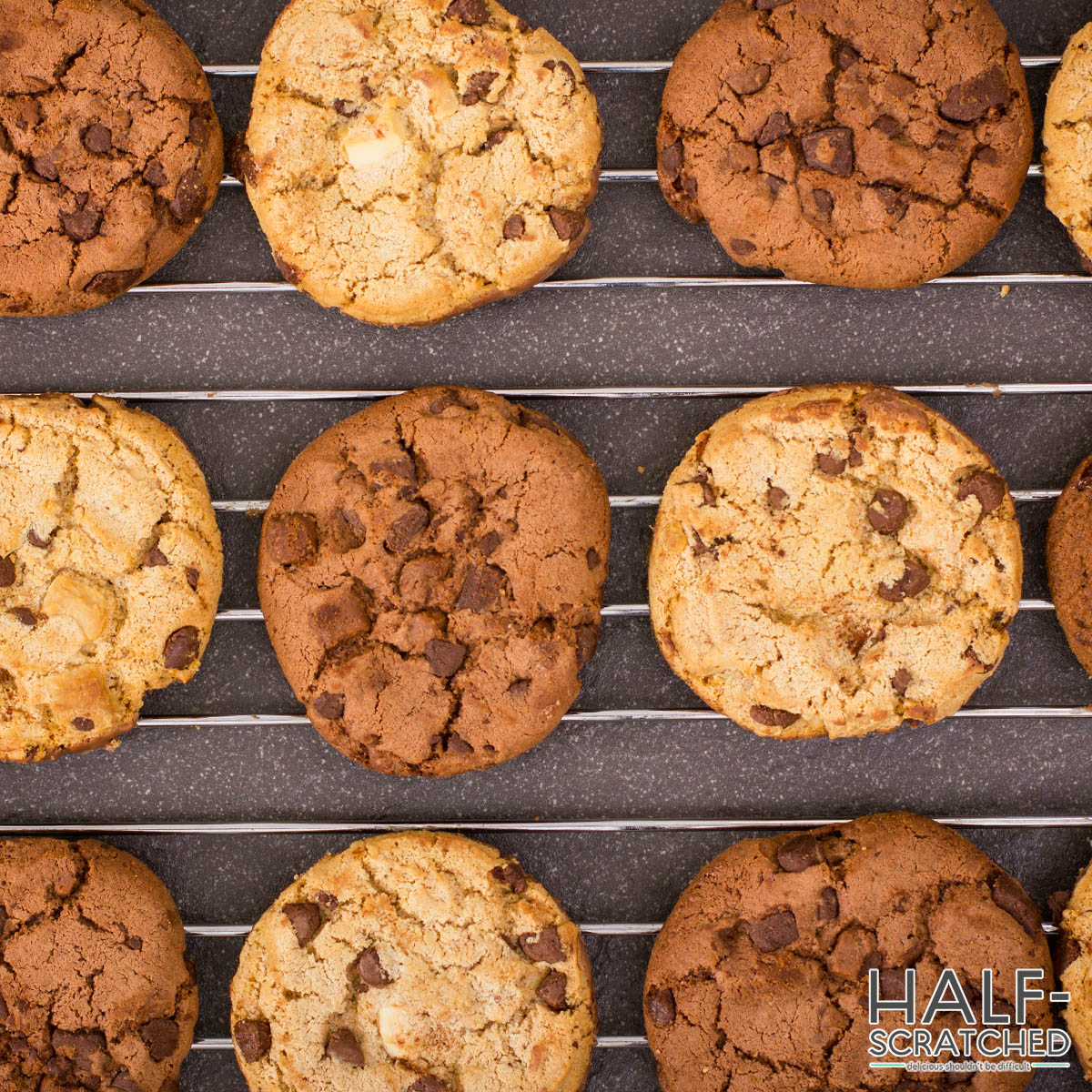 Don't Overcrowd the Cookies
Most cookies will spread as they bake, especially drop cookies. While some rolled cookies (like sugar cookies or gingerbread) will keep their shape, they'll still have a small degree of growth between when they're put in and taken out of your oven.
If you crowd your cookies, they're liable to start sticking together, forming an amorphous mass of baked goods instead of picture-perfect confections! It's not just a cosmetic change, though; if they start to crash into each other, you can also expect that they won't bake as evenly since the air in the oven doesn't have ample room to circulate to all edges of your cookies.
As a general rule, leave about 2 inches between each of your cookies as they're going in the oven. Adjust this for your cookie size (smaller ones don't need as much space, though they'll still need some), and type, however. You may have to work in multiple batches, but it's worth it in the end.
Take Them Out a Little Early
It's a common problem; you check on your cookies to find that the edges are done, but the center is a little raw. You leave it in for a few more minutes only to find your cookies burnt.
This is because your cookies weren't done yet, but they were very close.
When you check on your cookies, take them out of the oven just before they look like they're done. The residual heat will continue baking your cookies even after they're taken out of the oven.
How to Tell When Cookies Are Done Baking
Most cookie recipes will have different benchmarks for when they're considered 'done.' Some cookies are finished when the edges start to turn golden brown. Others might be overdone by the time they're browning.
The key is to know your recipe and your preferences. If you want a crunchier cookie, aim for a longer baking time. Softer ones can be out of the oven earlier in baking as long as they're not raw on the inside.
Lovely, Soft, Vanilla Drop Cookie Recipe
There are dozens of cookie recipes out there, so it's impossible to summarize them in just one recipe. This recipe will be very 'bare bones' for a lovely, soft, vanilla drop cookie. If you'd like, you can dress this recipe up with chocolate chips, a drizzle of chocolate, or sprinkles. Or, eat them as is with tea or coffee!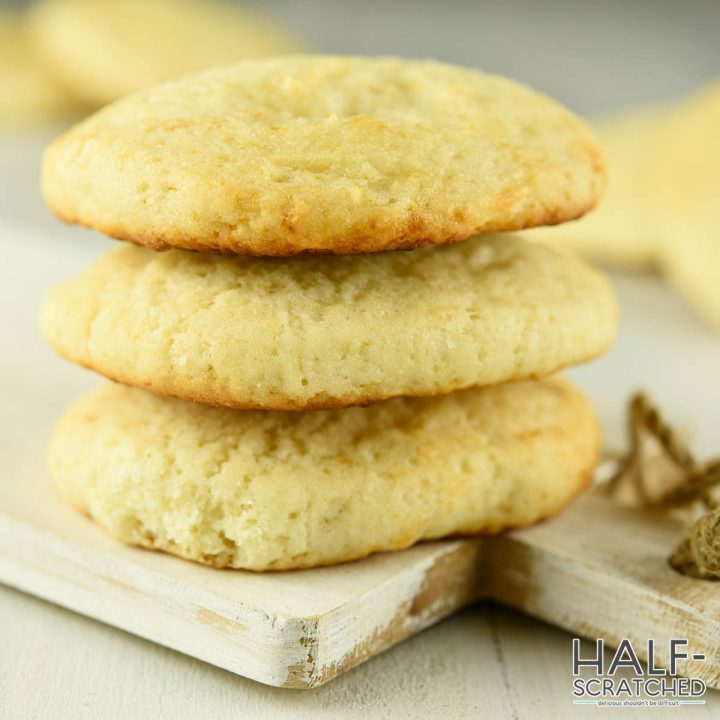 How Long to Bake Cookies at 350 F - Vanilla Drop Cookie Recipe
This recipe will be very bare bones for a lovely, soft, vanilla drop cookie. If you'd like, you can dress this recipe up with chocolate chips, a drizzle of chocolate, or sprinkles. Or, eat them as is with tea or coffee!
Ingredients
1 cup of room-temperature butter 
¾ cup of firmly packed brown sugar 
2 eggs 
2 cups all-purpose flour 
A splash of vanilla extract 
A pinch of salt 
Instructions
Preheat your oven to 350. Line two cookie sheets with parchment paper or grease them with butter or nonstick spray.
Cream together butter and sugar until creamy and combined.
Add your eggs, one at a time, beating between each one until completely combined. Add in the flour, salt, and vanilla, stirring until just mixed.
Use your hands to work the ingredients into a dough. Take care not to overmix.
Use an ice cream scoop or ¼ cup measure to drop cookie dough onto the prepared tray. Leave about 2 inches of space between each cookie.
Bake for 8-10 minutes at 350.
Allow to cool slightly before enjoying.
Nutrition Information:
Yield:

16
Serving Size:

1
Amount Per Serving:
Calories:

213
Total Fat:

12g
Saturated Fat:

8g
Trans Fat:

0g
Unsaturated Fat:

4g
Cholesterol:

54mg
Sodium:

112mg
Carbohydrates:

23g
Fiber:

0g
Sugar:

11g
Protein:

3g
This basic vanilla cookie is a great beginner recipe for making all kinds of cookies if you're inexperienced with baking. Remember to follow the recipe exactly and keep a careful eye on the oven. If you want bigger cookies, you can use a ⅓ scoop, but be sure to give them more time to finish up in the oven before taking them out.