Copycat Cafe Zupas Wisconsin cauliflower soup is sure to become one of your family's most requested soups! It's creamy, cheesy and perfect for cold winter nights!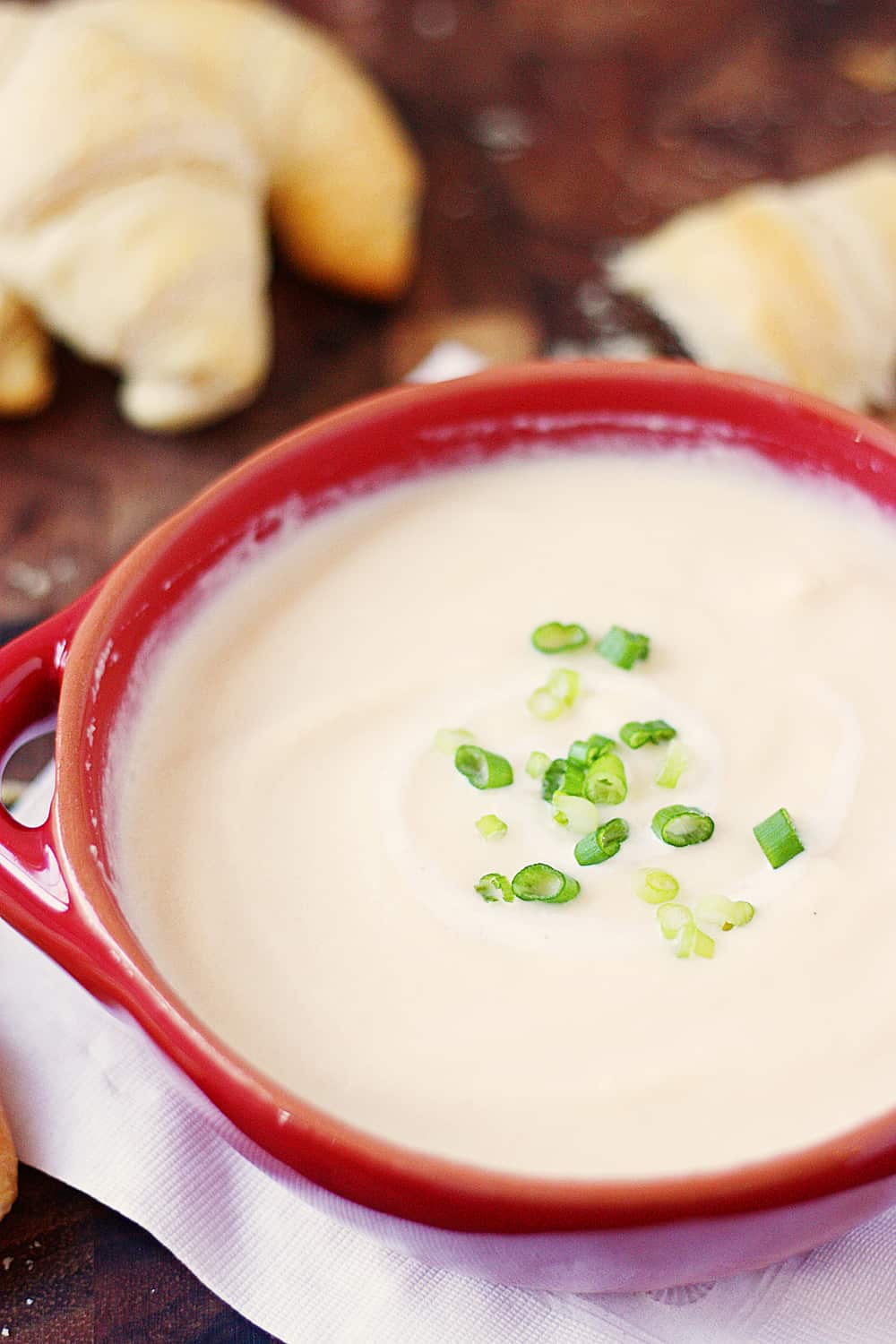 Disclosure: This is a sponsored post for the National Frozen & Refrigerated Foods Association (NFRA). All thoughts, opinions, and leftover bowls of Wisconsin cauliflower soup are 100 percent honest, delicious and all mine.
'Tis the season for all those holiday goings-on but let's be honest, it's really soup season. Last week I featured a homemade minestrone soup with pancetta (mmm...pancetta). This week I bring you something a heck of a lot creamier and one of my favorites from Café Zupas: Wisconsin cauliflower soup.
Wisconsin cauliflower and mushroom bisque are my two very most favorite soups at Zupas.
I found this copycat recipe for Zupas Wisconsin cauliflower soup thanks to Nikki from Chef in Training. I tried it using a low-sodium chicken broth and found I needed to add more salt at the end, so my suggestion is to stick with regular chicken broth on this one.
Though pepper isn't in the original recipe, I found some freshly ground black pepper to be the perfect addition to this Wisconsin cauliflower soup. Of course, I add black pepper to a lot of dishes (and sometimes white pepper if it needs a bit of kick).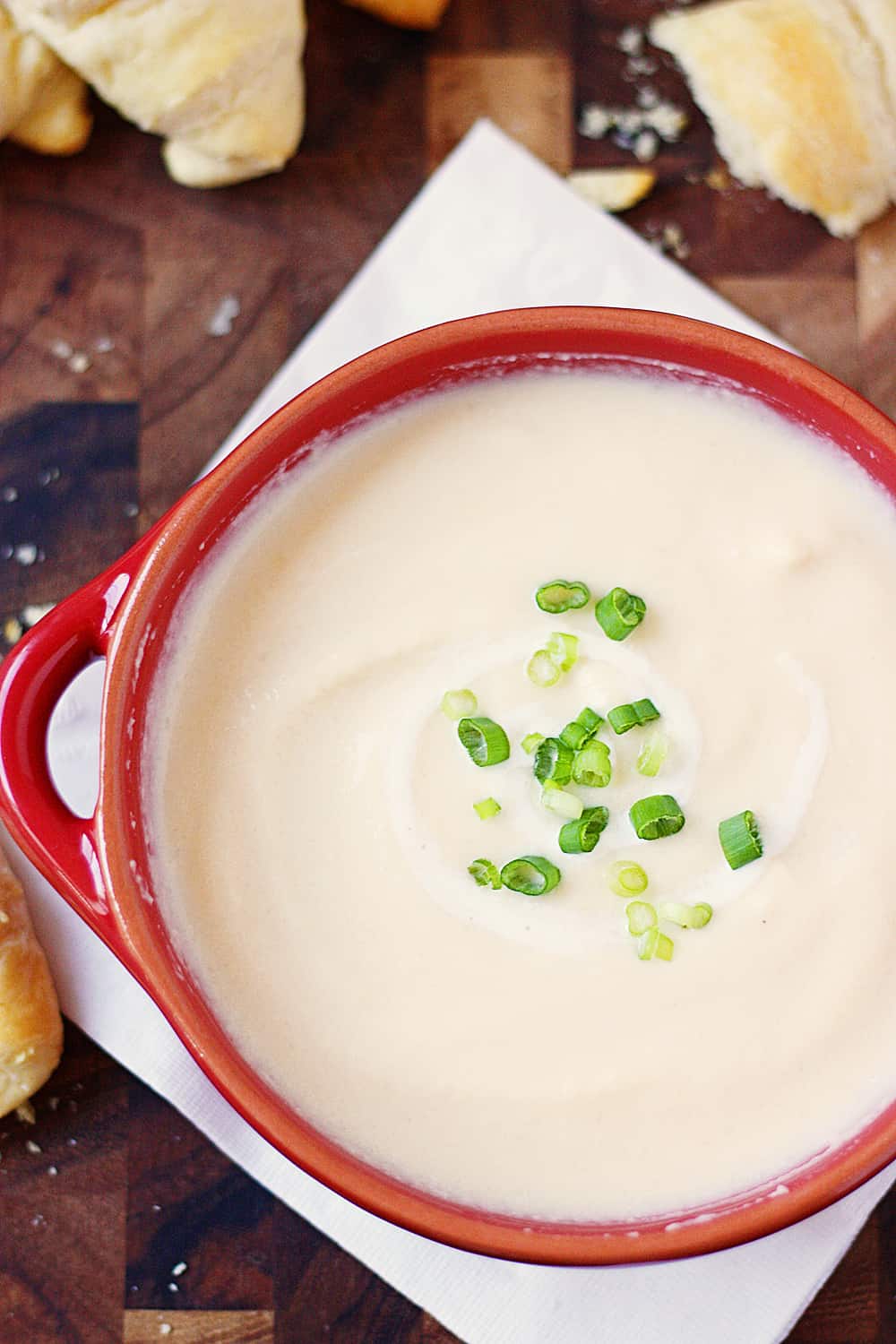 If you'll notice, a lot of the ingredients for this Wisconsin cauliflower soup came from the refrigerated dairy section of the grocery store. It's one of the most popular sections of the grocery store if you were to rate popularity by how many gallons of yogurt and pounds of butter and cheese you'll currently find in my refrigerator.
We love dairy—like, LOVE—and not just because cheese is an essential ingredient in our weekly quesadillas. For the most part, products in this section are made from real, simple, fresh, farm-grown ingredients and the meal possibilities are endless. You can add Greek Yogurt to your favorite green smoothie.
The National Frozen and Refrigerated Products Assocation (NFRA) has a fabulous resource if you're looking for easy holiday meals (and who isn't?). EasyHomeMeals.com features creative recipes and tips to make your party hostessing a little less crazy.
The aged provolone and salami omelette is going on my list of new recipes to try this holiday season.
If you need more ideas for making things a bit easier but just as delicious during the holidays, check out Easy Home Meals on Pinterest. Just look at some of their fun collection of recipes: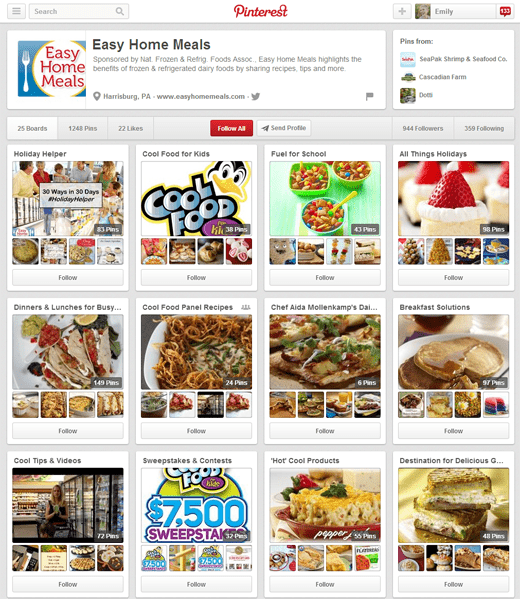 I'm thinking I need to hit up the dairy section again and soon!
Printable recipe for Wisconsin cauliflower soup below.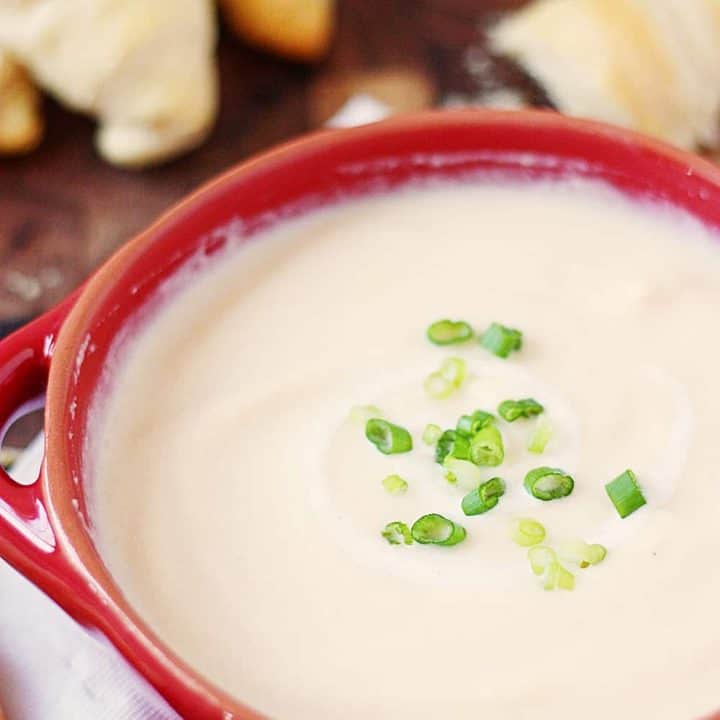 Wisconsin Cauliflower Soup
Yield: 6

Prep Time: 15 minutes

Cook Time: 30 minutes

Total Time: 45 minutes

Copycat recipe for Cafe Zupas Wisconsin cauliflower soup. This creamy, cheesy soup is sure to become your new favorite!
Ingredients
3 T salted butter
1 medium onion, chopped
¼ cup flour
½ tsp. salt
1 cup half and half
1 cup milk
1 ½ cups water
1 (14.5-oz) can chicken broth
2.5 lbs cauliflower, chopped
1 tsp Dijon Mustard
1 ½ cups shredded sharp cheddar cheese
½ cup shredded pepper jack cheese
Salt and pepper to taste
Instructions
Melt butter over medium heat in a large pan. Add chopped onion and saute until translucent and slightly golden, approximately 10 minutes.
Add flour and stir until thoroughly combined. Slowly add half and half and milk about 1 cup at a time, stirring after each addition.
Add the water and chicken broth slowly, stirring constantly.
Add chopped cauliflower and bring to a boil. Reduce heat and simmer until cauliflower is tender, approximately 10 to 20 minutes depending on the size of the chopped cauliflower.
Place contents of sauce pan into a blender and blend until smooth. Vent center part of blender cover to allow for steam. (You can also use a hand blender directly in the pan. Just make sure and blend until smooth.)
Return cauliflower mixture to saucepan; heat over medium heat until hot, stirring occasionally. Remove from heat and add mustard and cheese. Stir until completely melted and smooth. Season with salt and pepper to taste.
Serve topped with extra cheese (optional).
Notes
Adapted from the original recipe by Nikki from Chef in Training.
Nutrition Information:
Yield: 6 Serving Size: 1
Amount Per Serving: Calories: 464Total Fat: 34gSaturated Fat: 20gTrans Fat: 1gUnsaturated Fat: 11gCholesterol: 99mgSodium: 967mgCarbohydrates: 19gFiber: 5gSugar: 9gProtein: 23g




FOLLOW HALF-SCRATCHED ON INSTAGRAM and share the recipes you're whipping up in the kitchen. Don't forget the #HALFSCRATCHED hashtag so we can see what you've made!
Slow cooker sweet tortilla soup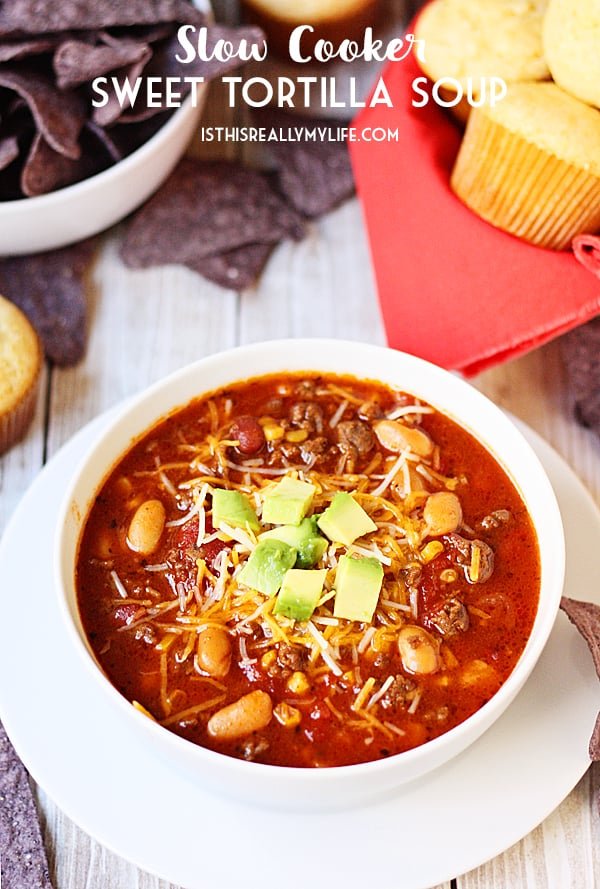 Slow cooker sweet tortilla soup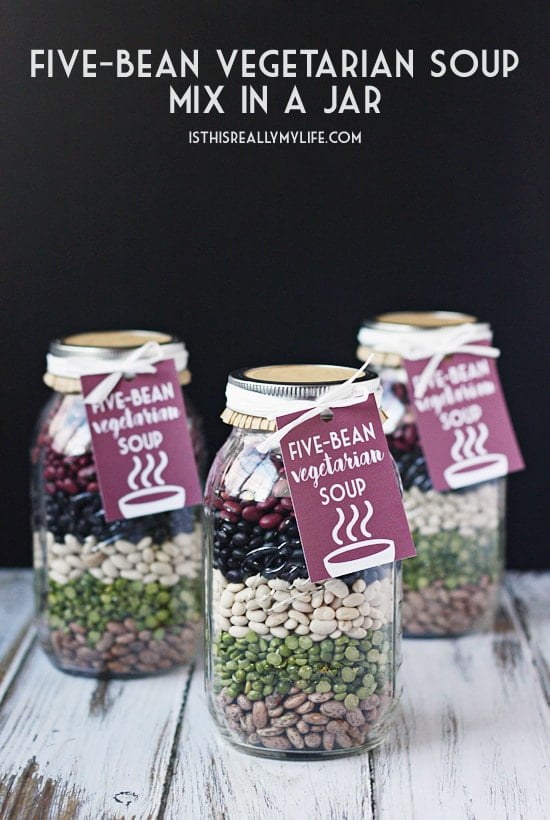 This is a sponsored post as part of the #LIGHTtheWORLD campaign.
Five-bean soup mix in a jar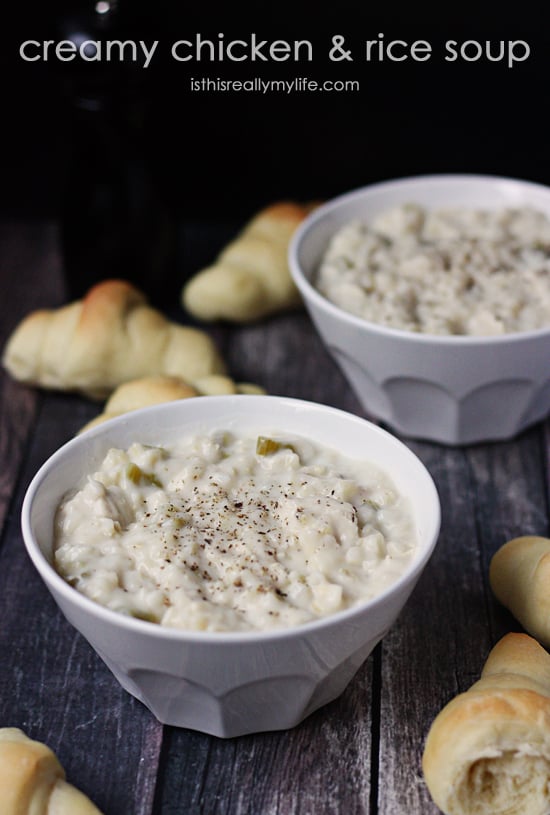 Creamy chicken & rice soup (my family's favorite!)