Disclosure: Zaniac provided my kids with a fun evening previewing their programs and a gift certificate to attend one 6-week Zaniac Technology Enrichment Program. They also provided me with another gift certificate to give away. Lucky you!
Did you catch that part about igniting the imagination, 'cause that's exactly what Zaniac does. Within minutes of walking through the door, George discovered the Minecraft program and was glued to his seat watching as the instructor worked important math, science, and technology skills into a game he loves. And Livi had a pretty great time too.
...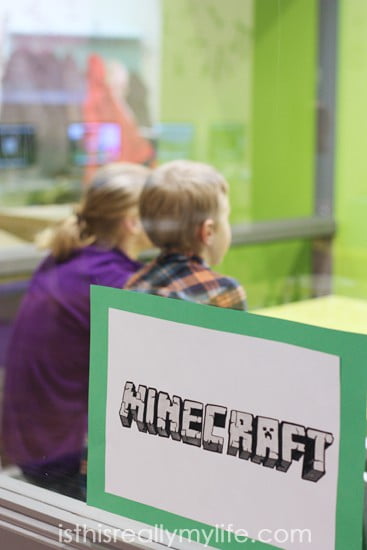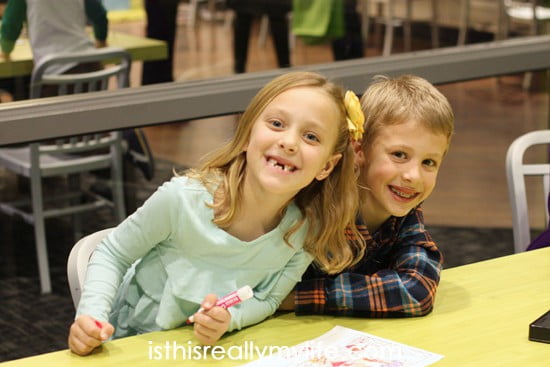 ...
What is Zaniac? In two sentences, Zaniac is "like school at its best – an active, inspiring place that is filled with friends and friends to be, where real math and technology learning is fun. We are the go-to after-school activity for parents who want their children to develop a passion for exploring and innovating." In one sentence, which I made up all by myself, Zaniac rocks STEM education.
STEM stands for Science, Technology, Engineering and Math—something more of our kids could use.
And they're super successful at that whole "making real math and technology learning fun" thing. With programs ranging from chess and computer programming to LEGO Robotics and Minecraft, there's something for every child. Livi wasn't super interested in Minecraft or computer programming but she was super interested in checkers. We sat for quite a while as we played and she learned the basics.
Next step: chess!
Each Zaniac program is 9 hours delivered in small-group formats (one of my favorite things about the programs). The only drawback? Trying to decide which program to register for. I've read through the program descriptions and they all sound fabulous. George was able to test out a couple during our evening at Zaniac and loved them all.
I'll be signing him up but haven't been able to yet because he can't decide among LEGO Robotics, computer programming and Minecraft.
If you're looking for a great after-school program, Zaniac has an Edison Club, an extended-day program that nurtures a child's love of math and technology while offering drop-in daily homework help and flexible hours—the perfect program for working parents.
But wait, there's more!
How's that for an infomercial-style segue?
Zaniac also offers a Parents Night Out. Kids get to participate in those Minecraft, chess, LEGO Robotics activites while you get to enjoy date night. This event is usually runs from 5 to 9 p.m. and is free for Zaniac members ($20 for non-members).
And let's not forget their spring break and summer camps. Spring break camp runs April 14th through 18th for 3 hours in the morning or afternoon. And summer camps run Monday through Friday for those same 3 hours in the morning or afternoon. Each week has a different theme; pricing depends on the program.
They have campus locations in Park City and Sugarhouse and recently opened a campus in Greenwich, CT. You can check out the Zaniac website to learn more about the programs Zaniac offers. You can also check out the story of how Zaniac began (it's a pretty great story even if I'm still not sure sure what Zane math is).