Happy Valentine's Day to the best readers a blogger could ask for.
May your day be filled with lots of love, laughter and of course, BACON.
.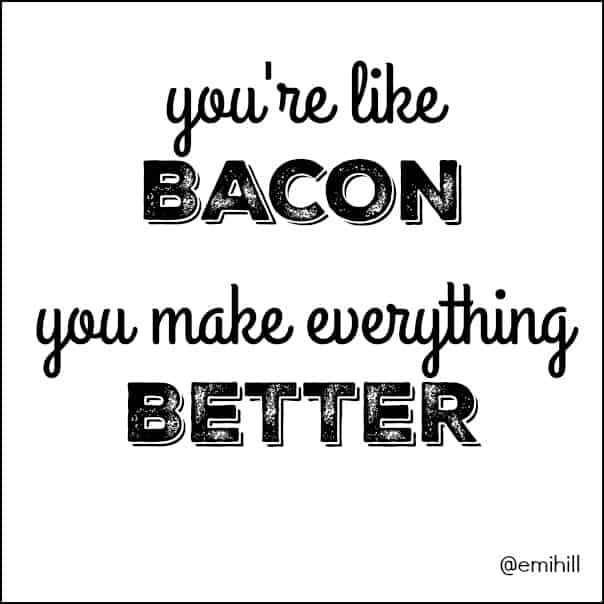 .
.

Feel free to "like" is this REALLY my life? on Facebook. It won't always earn you an extra entry in a giveaway but it will give you warm fuzzies.
Don't forget to sign up for free is this REALLY my life? updates via RSS or email so you don't miss a single awesome post.
.