Remember the post I wrote about work-life balance in which I mentioned I job I was hoping to get? Well, I didn't get it...and it turns out it was a really good thing. There's a long story behind it, but let's just say the ol' "everything happens for a reason" thing is true in this case.
In hindsight I'm really, really glad they offered me an impossible amount of hours at a ridiculously low pay. It made the decision all the easier.
What came out of all this is a new job that is absolutely perfect for me in so many ways. For example, I am lucky enough to:
Work extremely flexible hours.
Co-work with a wonderful and dear friend.
Organize and maintain Pinterest boards.
Host LinkedIn discussion groups. (Oh, how I love social media!)
Be part of an awesome group of women.
Love what I do and the people with whom I work.
So what is this perfection in the form of a job? It's working for Jo Packham, creator and Editor-in-Chief of Where Women Create and Where Women Cook and working alongside Steph, my Skype/Twitter/#PDR partner-in-crime.
And I am loving every minute of it.
Last Friday I was able to visit the Where Women Create office (i.e., creativity nirvana) on Historic 25th Street in Ogden. Wow, what a treat! Not only was the one-hour drive with Steph and without kids a little piece of heaven, but the office was spectacular. It almost made me want to sit down and try my hand at a piece of mixed media art.
Almost.
I couldn't resist taking some photos so I could share with you how very, very cool the studio is. My favorites? The purple fridge, Shirley Temple coloring book, spools and spools of ribbon, vintage typewriter and hundreds of drawers holding hidden treasures.
The ceramic pink pig was kind of cute too.
...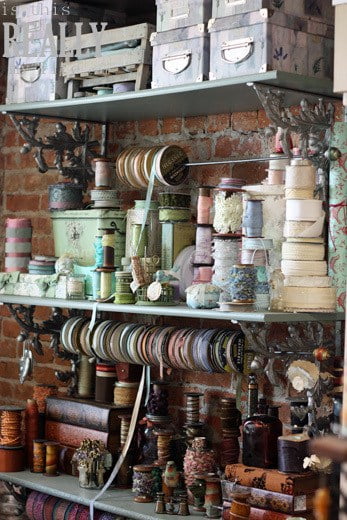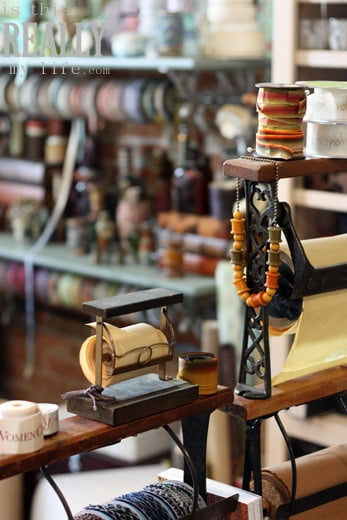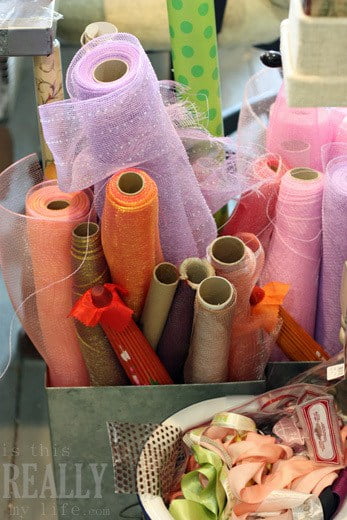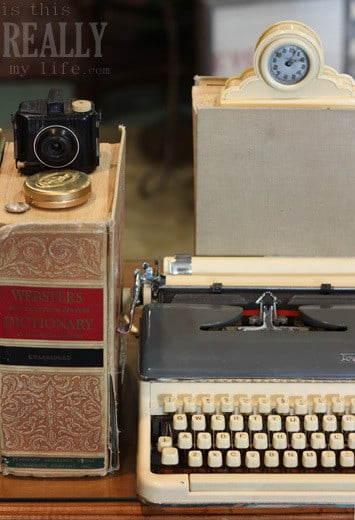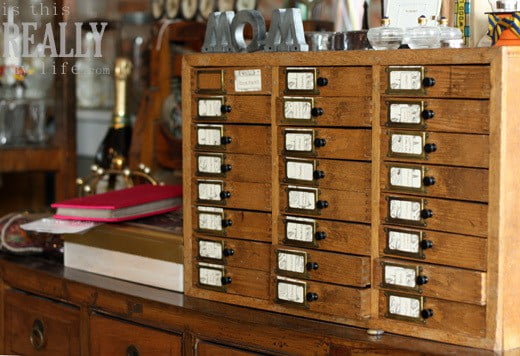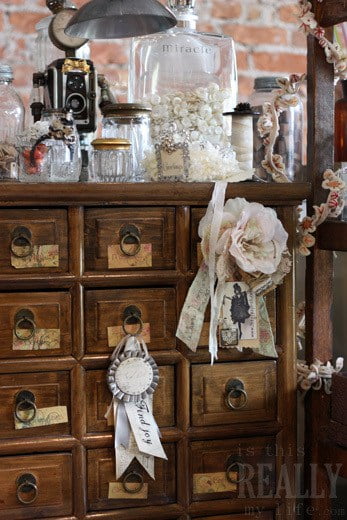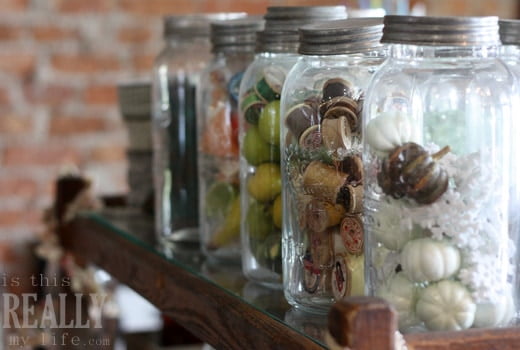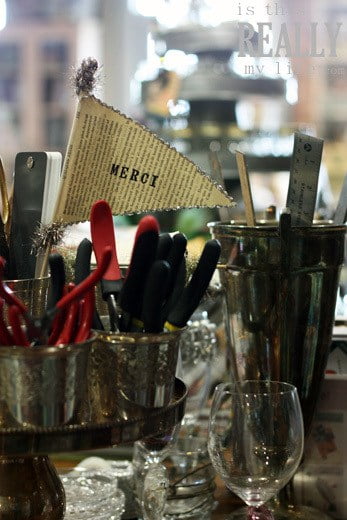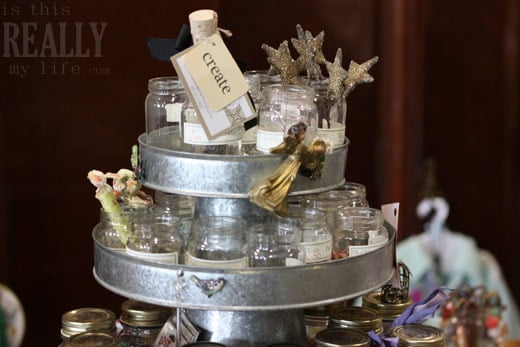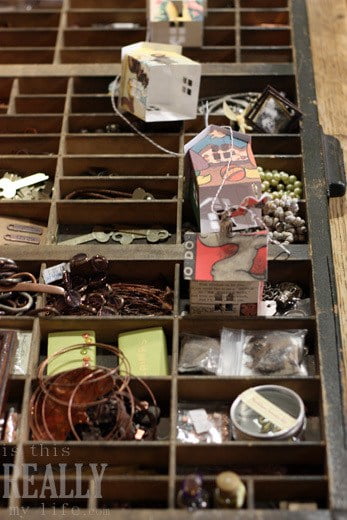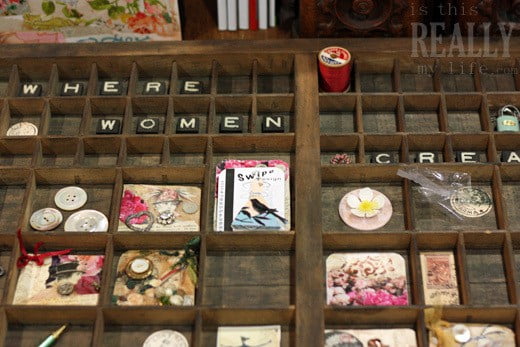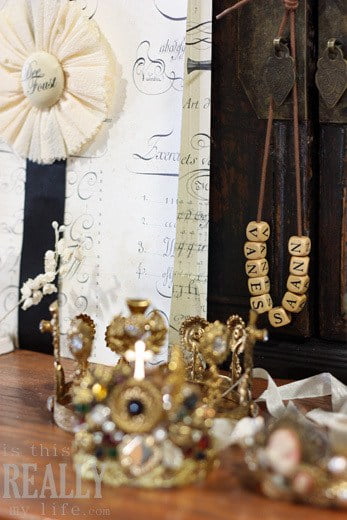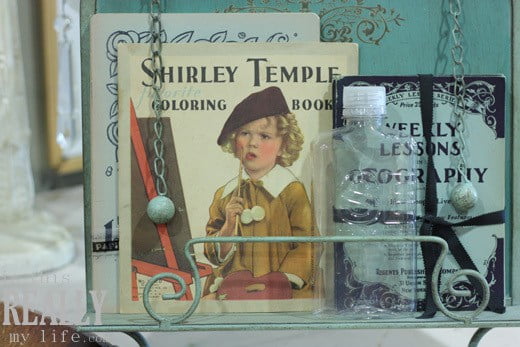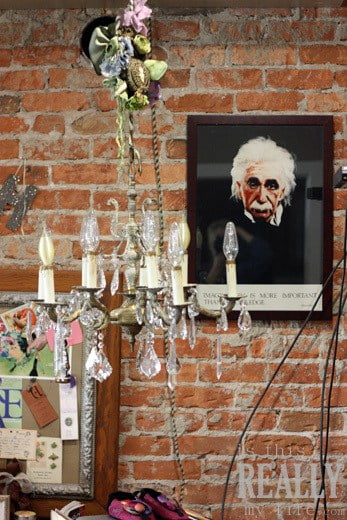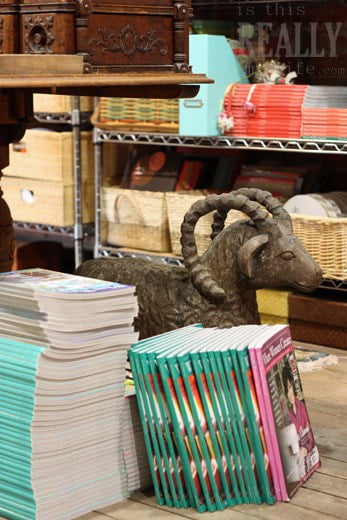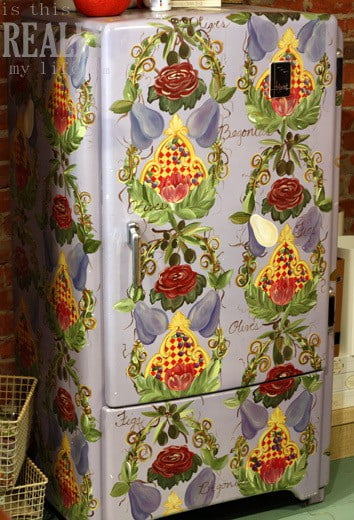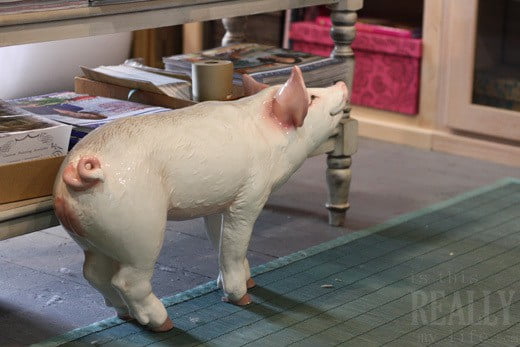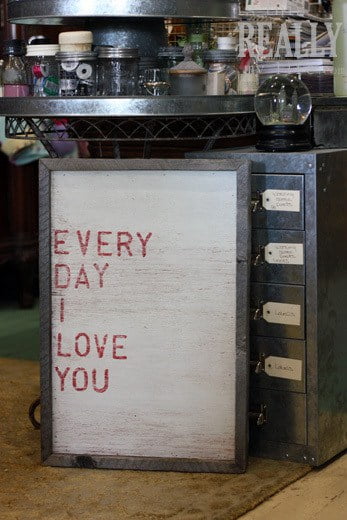 ...
You can see all the photos from my studio visit in my Where Women Cook Flickr set. (One of my faves is in there--the "Cheer. Cry. Vomit. ..." poster. Love it even though it's kind of naughty.)
P.S. During lunch I asked Jo to tell me her story and holy crap if it isn't awesome and inspiring. I can't wait to read the book when she finally writes it. (I've already asked for an autographed copy.)