Valentine's popcorn balls are a super fun treat to serve at your Valentine's parties. With only three ingredients, they're super quick and easy to make!
.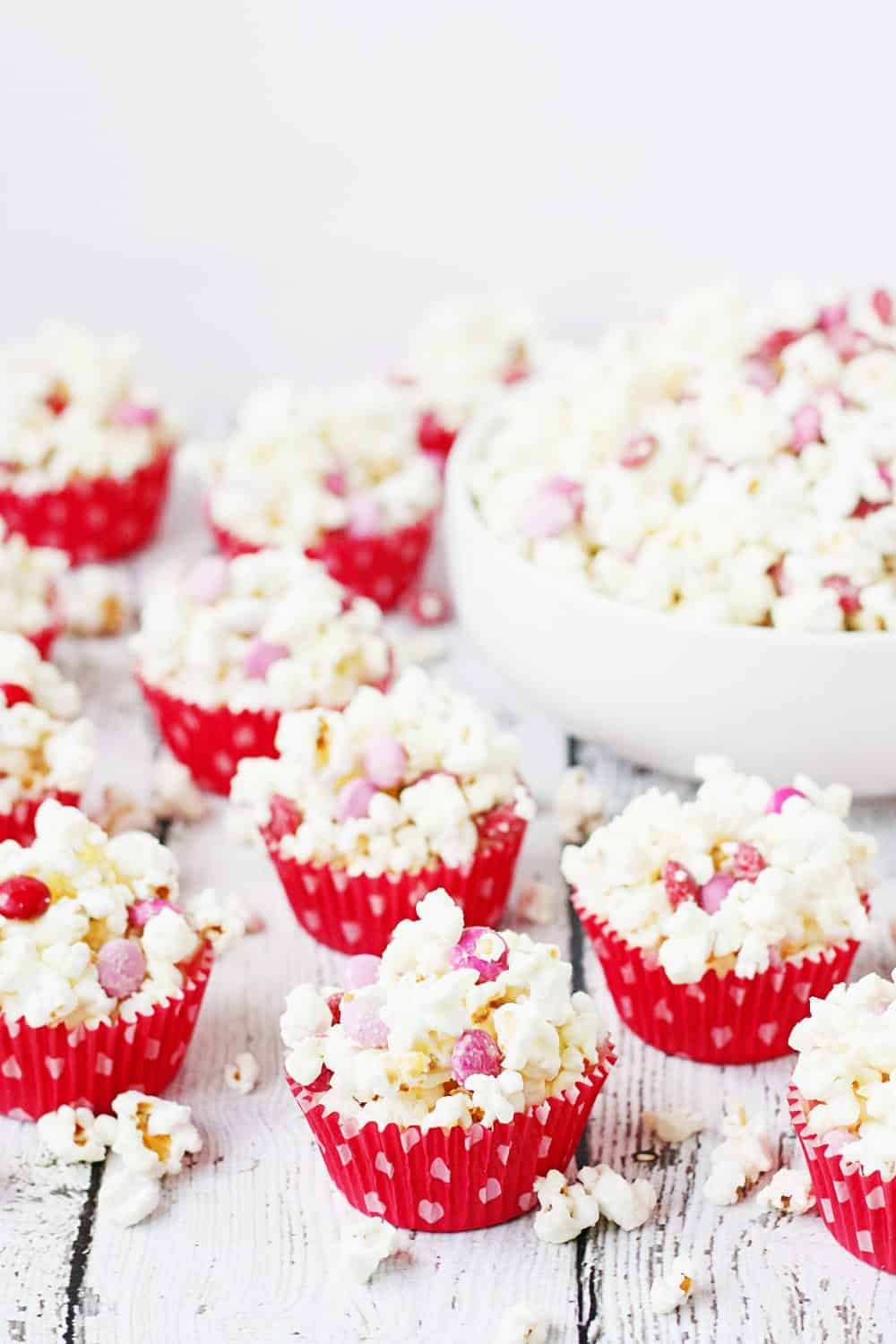 .
Post may include affiliate links, which means if you click on a link and purchase something, you won't pay anything extra but it will help support this blog.
.
The only parties I ever seem to host are family dinners due to someone's birthday. Sometimes I'll entertain family for Thanksgiving or Christmas, but even then it's nothing fancy. I really need to get my act together and do more festive things for my kids and their friends. Or maybe I'll just think about doing more festive things and call it good.
.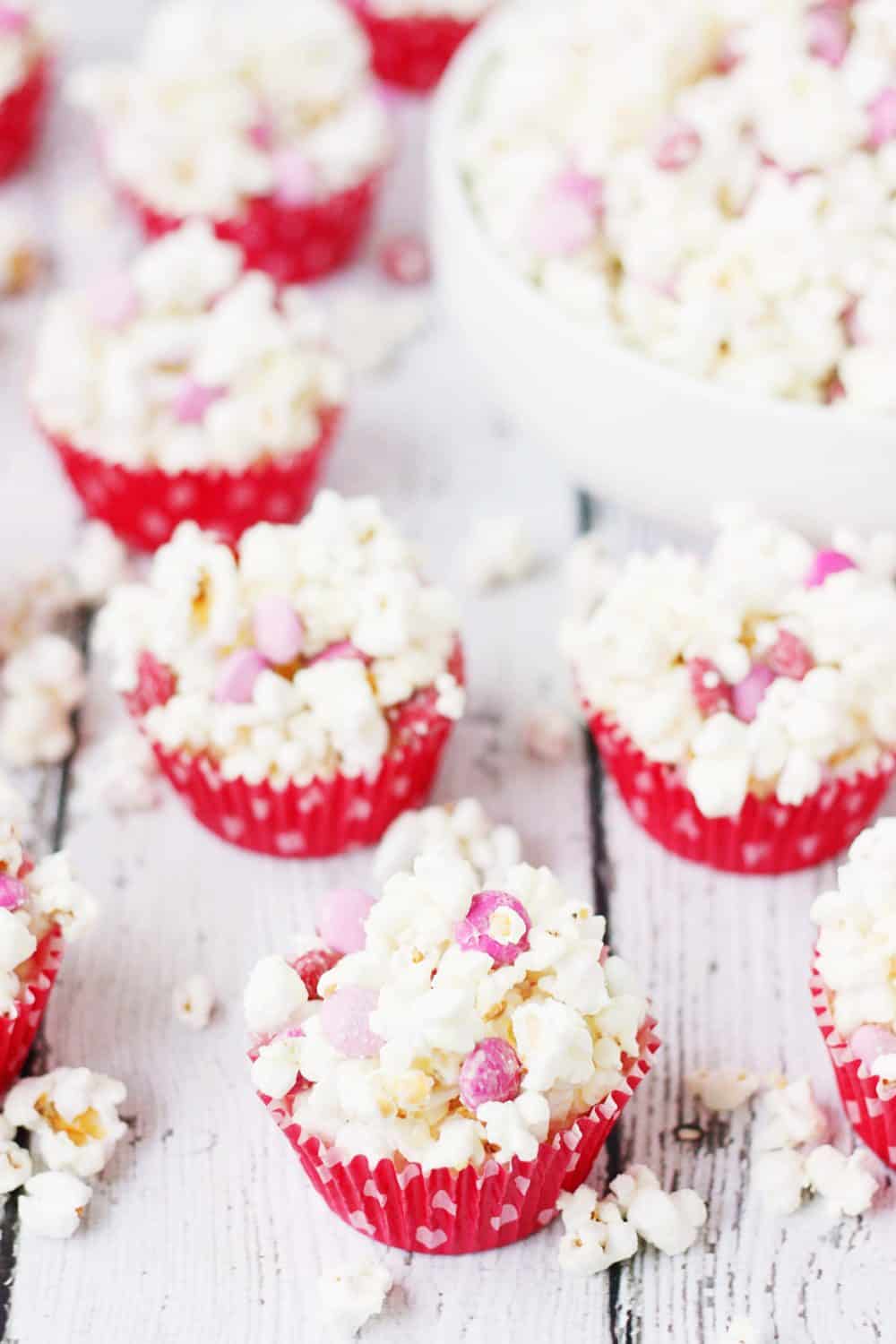 .
That being said, I do enjoy making festive foods (viva el Cinco de Mayo!), especially if those festive foods have recipes with only three ingredients and about as many steps. Take these Valentine's popcorn balls—the ingredients include microwave popcorn, white chocolate chips, and M&M's. That's it! You cook the popcorn, melt the chocolate and then toss everything together.
.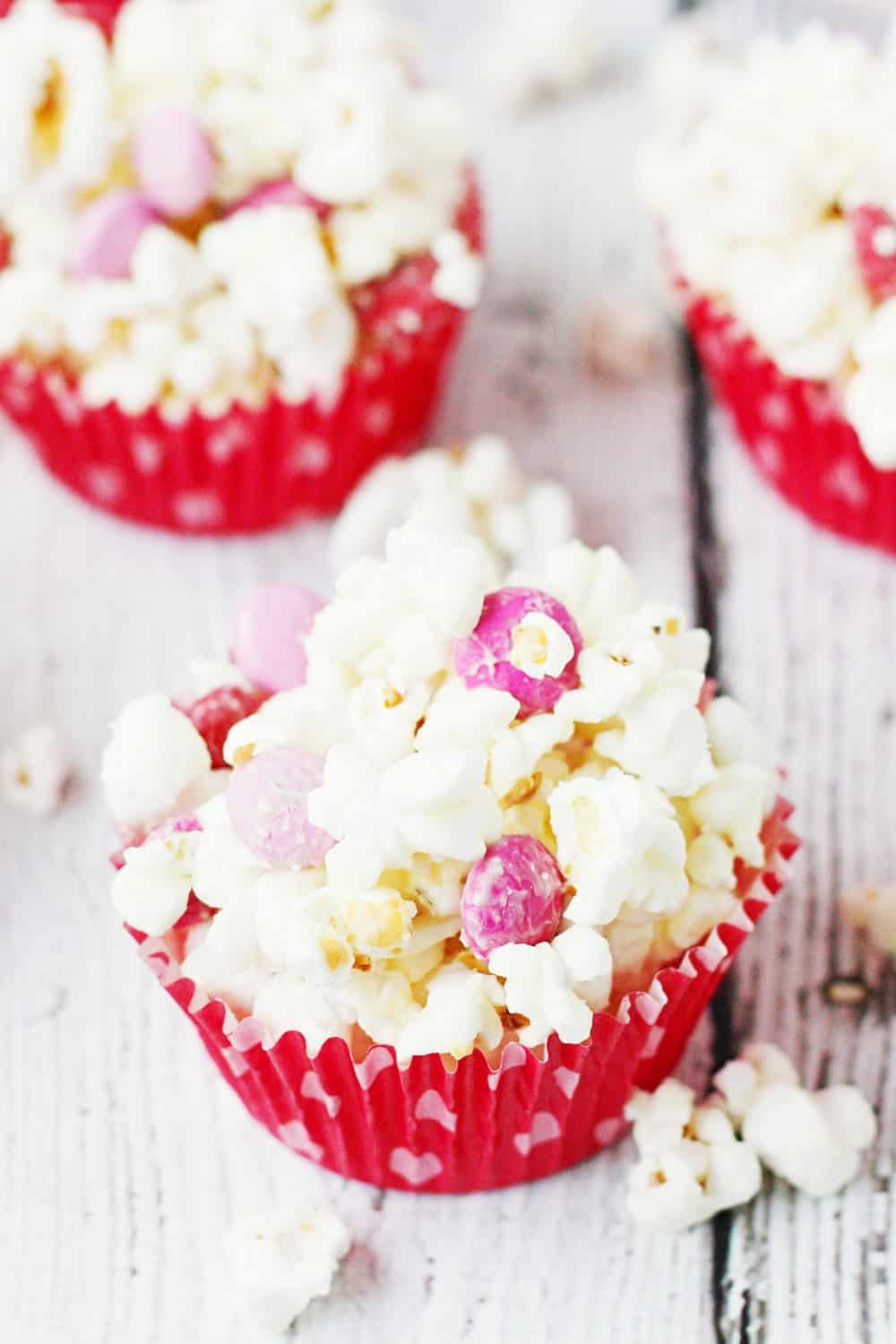 .
Throw the Valentine's popcorn mix into the cutest of cute cupcake liners (polka dot cupcake liners are my fave), let set, and you have one of the cutest treats in all the land. Or at least your neighborhood. Just think how you could customize this mix depending on the holiday. Or sports team. Or high school colors. Or all of the above.
.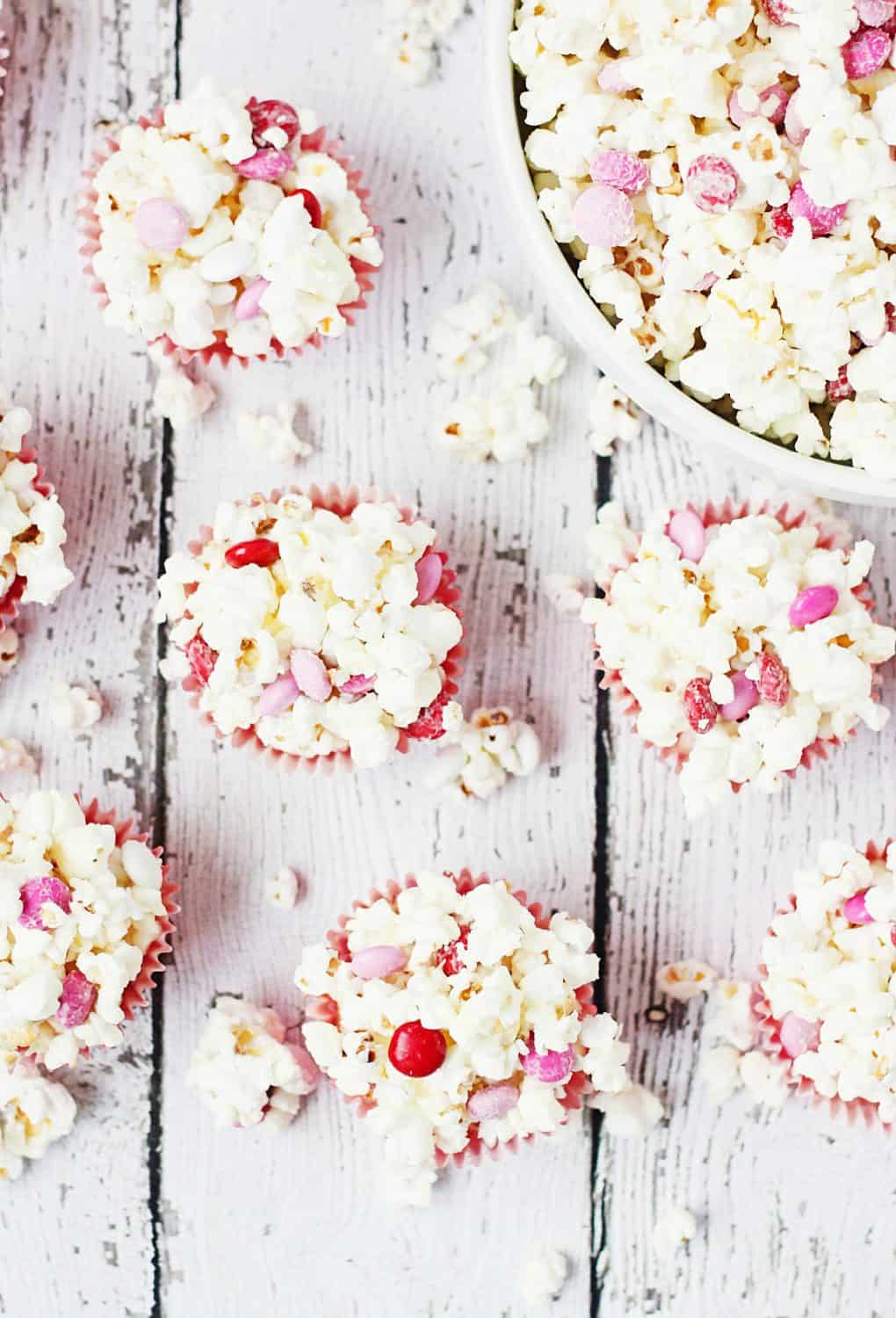 .
Oh, and I highly recommend a large cookie scoop (about 3 tbsp) for this project. It makes dumping those ooey, gooey popcorn balls into the cupcake liners much easier! Also, if you prefer homemade popcorn to microwave popcorn, you'll want to make enough so you have about 12 cups of popped popcorn. I'm going to let you do the math on that one!
.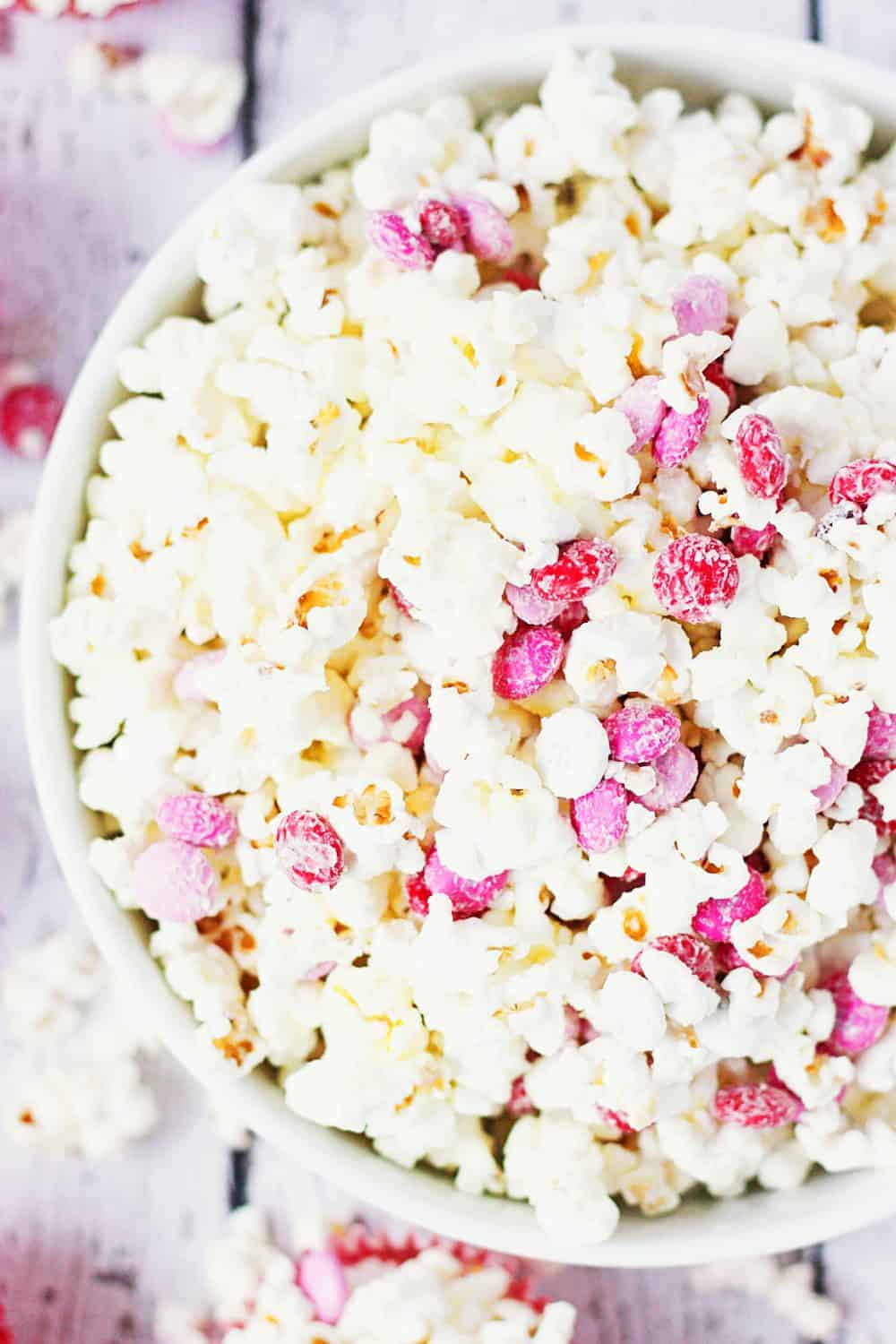 .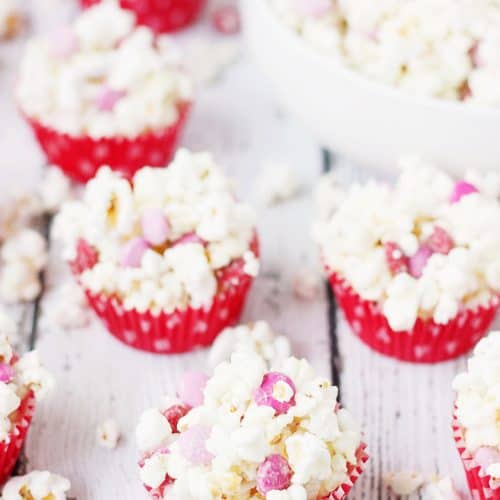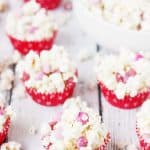 Valentine's Popcorn Balls
Valentine's popcorn balls are a super fun treat to serve at your Valentine's parties. With only three ingredients, they're super quick and easy to make!

Ingredients
2.69

oz

Orville Redenbacher's Simply Salted Light Popcorn

(3 bags)

12

oz

white chocolate chips

(1 bag)

11.4

oz

M&M'S Milk Chocolate Valentine's Mix

(1 bag)

24 to 36

cupcake liners
Instructions
Cook popcorn according to package directions and pour into a large mixing bowl.

Place white chocolate chips in a microwave-safe bowl; microwave on high for 1 minute, stirring every 15 seconds. Contine microwaving on high in 15-second intervals until chocolate has melted.

Pour melted chocolate over popcorn and toss gently to coat. Fold in M&M'S. Use a large scoop to drop mixture into cupcake liners. Add more M&M'S on top if desired. Let cool.
Recipe Notes

FOLLOW HALF-SCRATCHED ON INSTAGRAM and share the recipes you're whipping up in the kitchen. Don't forget the #HALFSCRATCHED hashtag so we can see what you've made!
.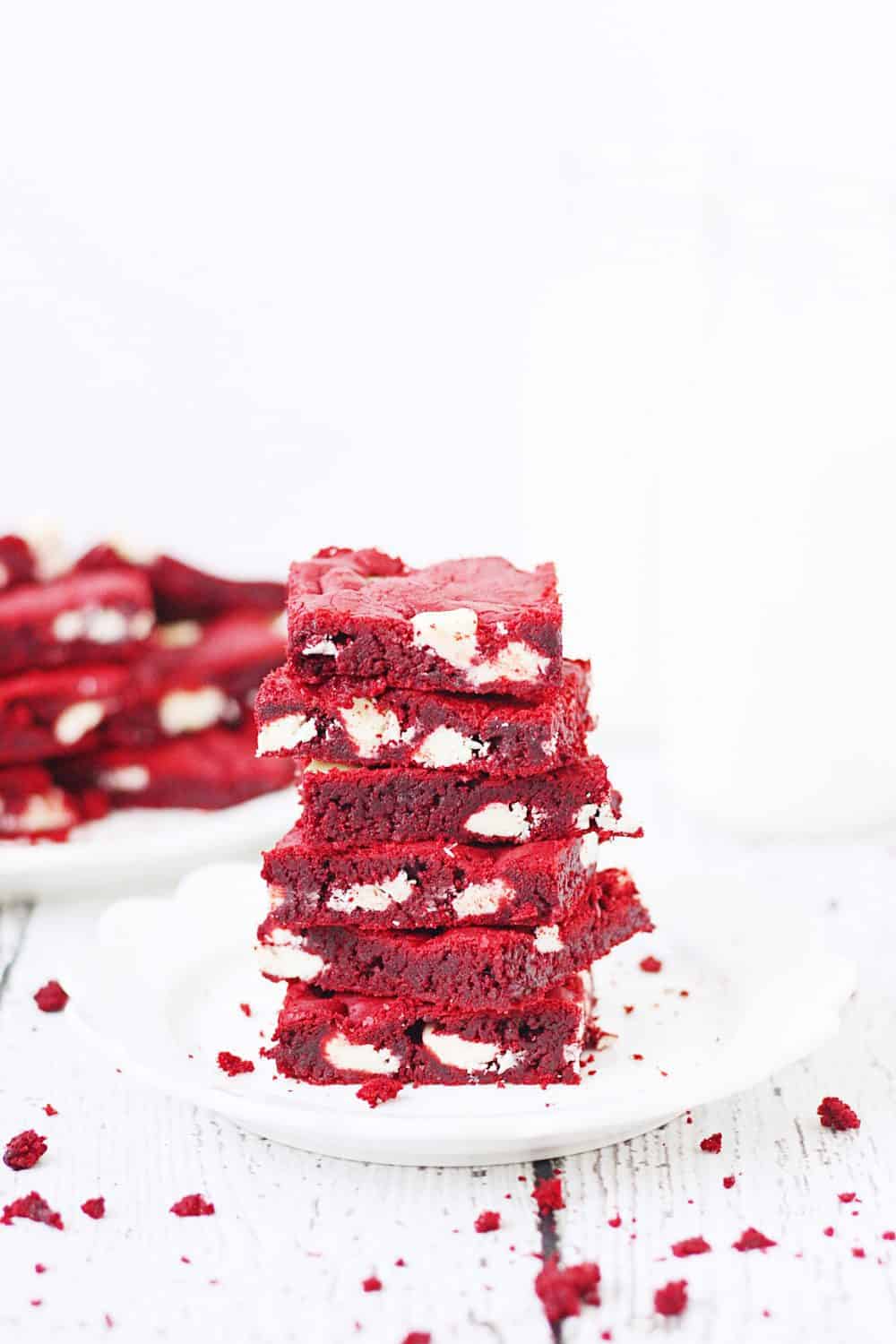 .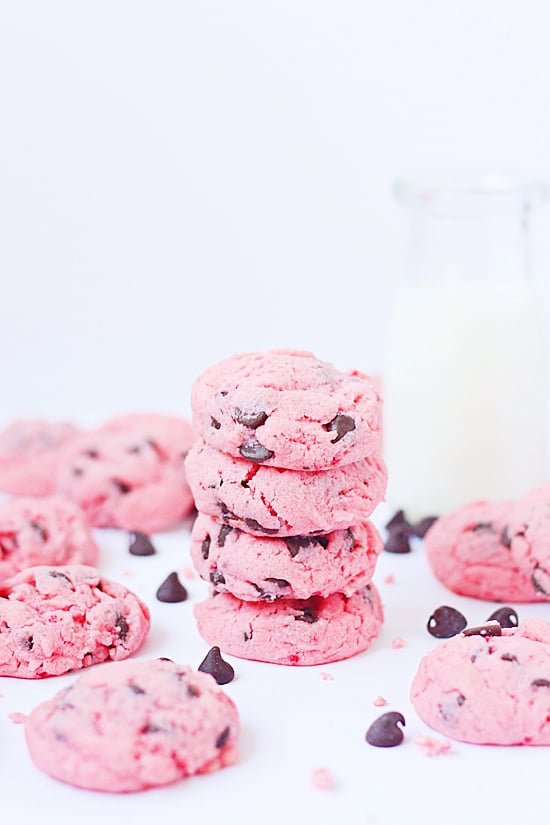 Strawberry chocolate chip cake mix cookies
.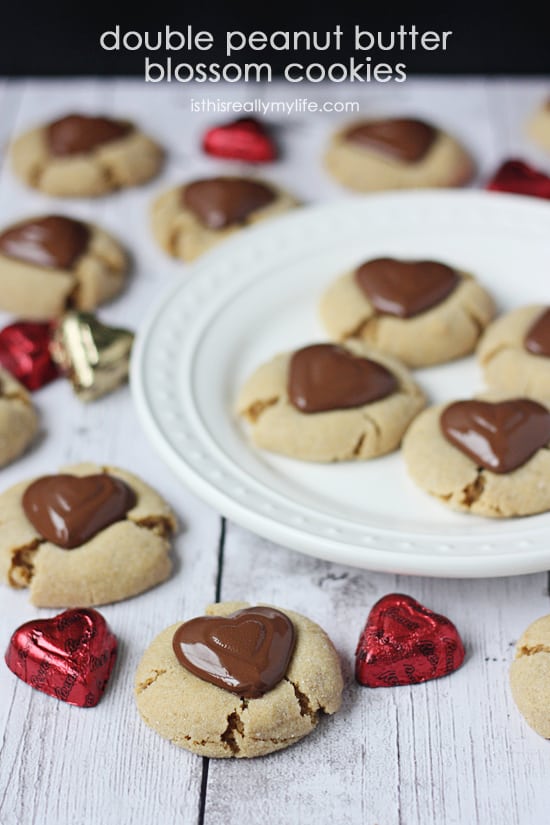 Double peanut butter blossom cookies
.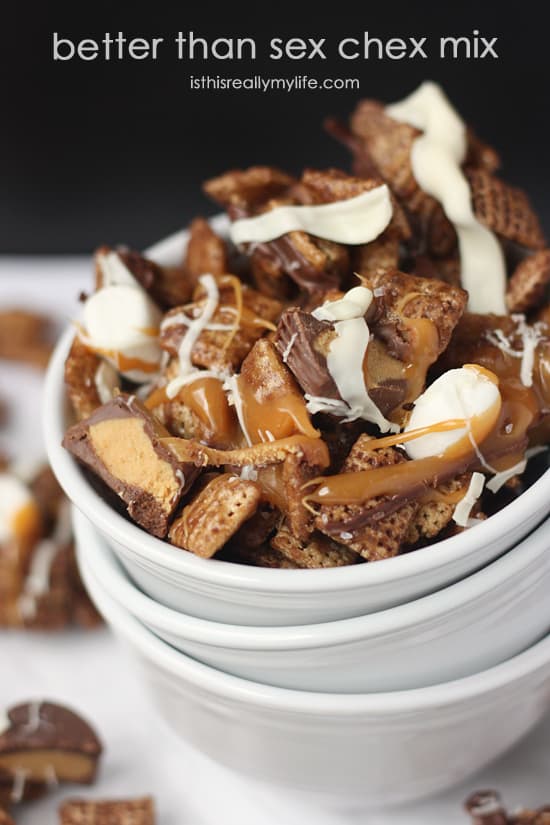 .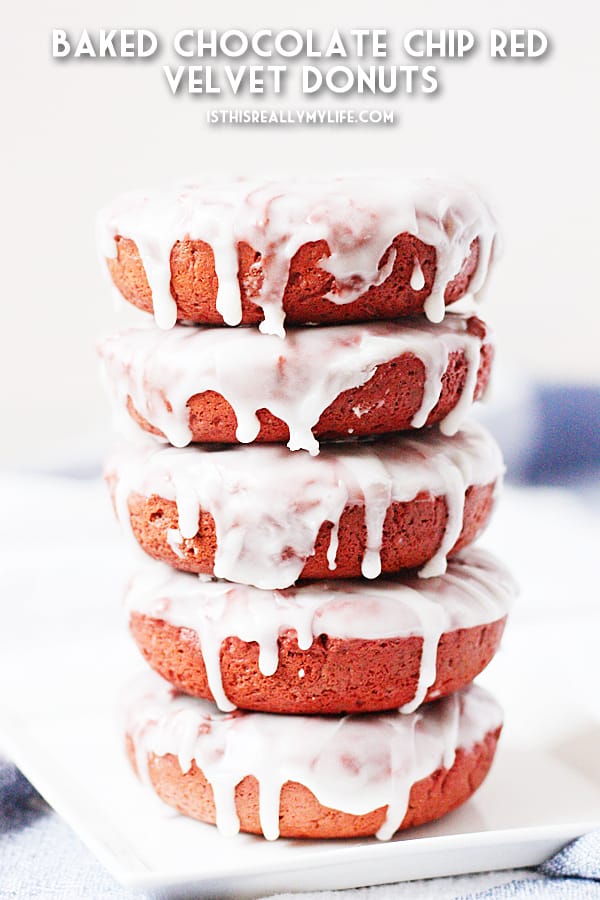 Baked chocolate chip red velvet donuts
.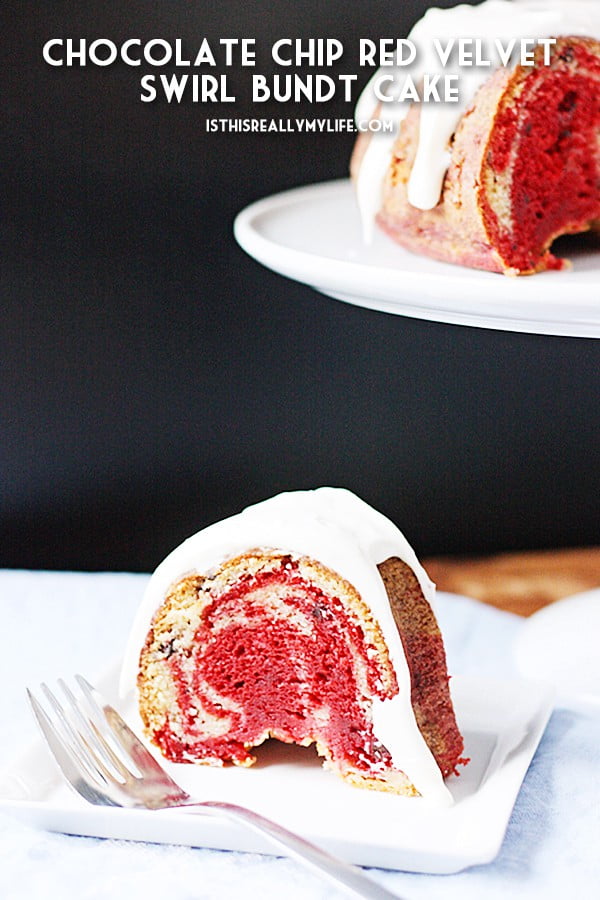 Chocolate chip red velvet swirl bundt cake
.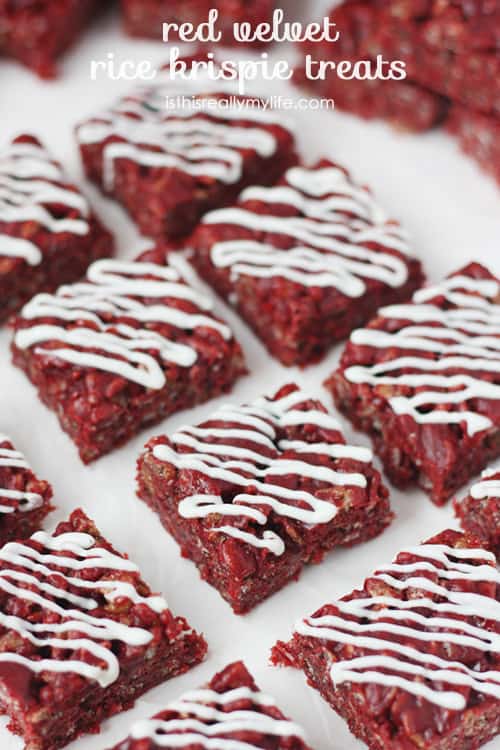 Red velvet rice krispie treats
.
.
Looking for more yummy recipes? Try browsing my best of Half-Scratched Pinterest board. I guarantee you'll find quite a few!
.
.

Like Half-Scratched for more yummy recipes.
Sign up for free Half-Scratched updates via email so you don't miss a single awesome post.
.