Disclosure: This shop is part of a social shopper marketing insight campaign with Pollinate Media Group™ and U by Kotex but all my opinions are my own. #pmedia #UbyKotex http://my-disclosur.es/OBsstV
I'm not talking about muscle. Believe you me, I've got time—and lately the room—for some added bulk in that department.
I blame a too-late bedtime and too-busy days for skipping the weight room post spin class and pre yoga class.
But before I go any further, I must warn you. We're gonna border on the TMI in this post, so if you'd rather not talk about menstrual-related issues, you should probably stop reading now because that bulk I don't have time for? It has everything to do with maxi pads.
Yep. This girl who lives at the gym five times a week doesn't have time for bulky feminine products cramping my style (pardon the pun). I honestly don't know how anyone can kick box, step, Zumba, run, downward dog, or cycle a fast flat wearing extra padding…and I'm not talking about what might be found in a workout tank.
Don't get me wrong, you'll find super absorbent maxi pads under my bathroom sink and the sinks of my two teenage daughters but you won't find them in my gym bag. Or in my workouts. Not only would a maxi pad shift and shimmy and fill me with anxiety about its ability to cover me while in crow pose, it would add yet another layer of padding to my already awkward cycling shorts (see photo). And what girl wants that?
Since pads are out, that leaves the ever faithful tampon. I've been through my fair share of tampons and I can honestly say the Kotex brand is my favorite. Not kidding. They've always provided me with the best coverage no matter the sport or water park. I found these U by Kotex Sleek tampons at my local Walmart—it's true…I'm a sucker for their "everyday low prices." I snatched them up in part due to the bonus of 3 Goody hair elastics (for my girls' hair…duh) and in part due to their snazzy packaging.
…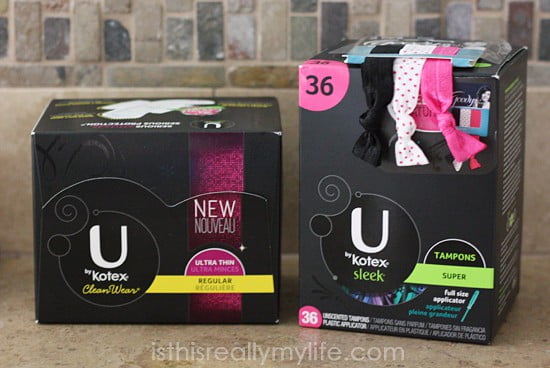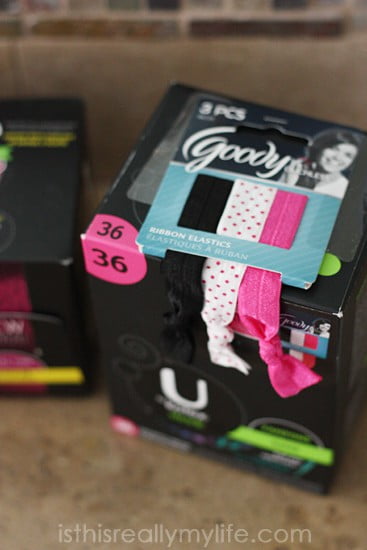 …
That packaging makes them go from awkward to awesome in the event they fall out of my bag. Plus they almost look adorable wrapped in one of those Goody hair elastics.
You should probably head to your local Walmart and pick up a box or two of U by Kotex Sleek tampons before the in-store promotion featuring those super cute Goody hair elastics ends. You can also find them on select boxes of U by Kotex Cleanwear pads (with wings!), but I wouldn't recommend wearing those to the gym especially if you're going to be sitting on one of these:
…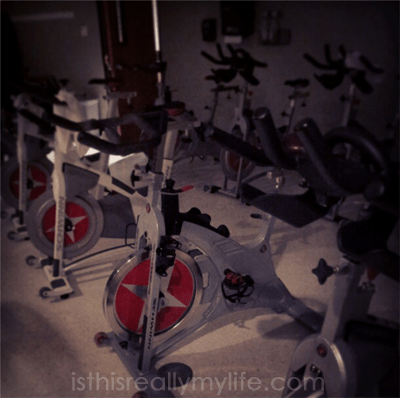 …
And burning some of these:
Not only can you check out U by Kotex at your local Walmart, you can also check them out online at UbyKotex.com. Want more U by Kotex Sleek-ness? Tweet with them on Twitter, "like" them on Facebook and follow them on Instagram.
Their Instagram feed is kind of a lot of fun…and free of TMI. Plus their Facebook has a breakup song playlist. How awesome is that?!
…


Feel free to "like" is this REALLY my life? on Facebook. It won't always earn you an extra entry in a giveaway but it will give you warm fuzzies.
Don't forget to sign up for free is this REALLY my life? updates via RSS or email so you don't miss a single awesome post.
…