So I'm blowing up the Interweb with guest posts this week. Earlier I posted a teaser for my glazed orange brownies—if you didn't catch it, you'll want to head over there RIGHT NOW for a link to the original recipe and the Blendtec blender giveaway.
Today I bring you a teaser for the most amazing triple chocolate grasshopper cookies I baked for the Crafting Chicks' Bloggers' Best 12 Days of Christmas series. Why grasshopper cookies? You'll have to read the full post to find out!
.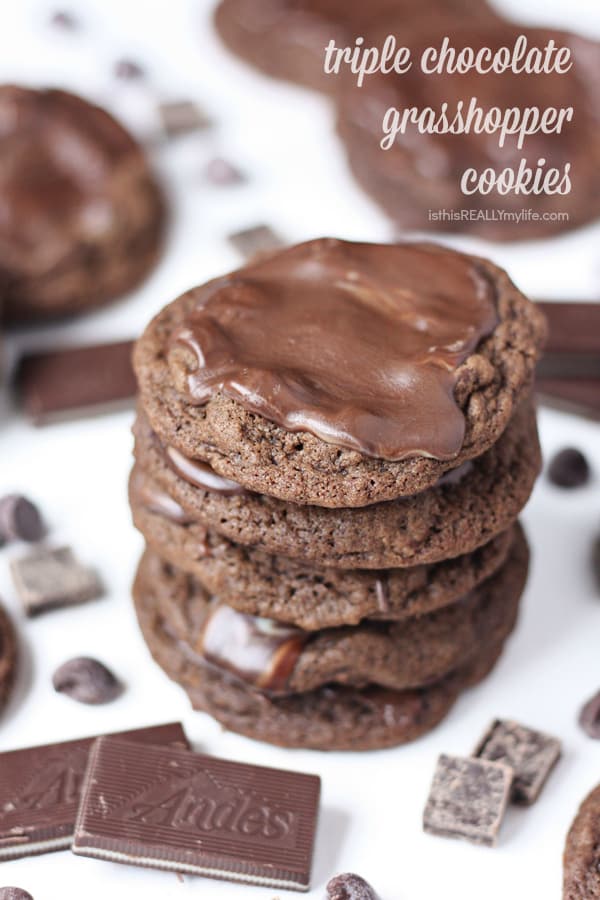 .
These cookies are unbelievably easy, which you know is totally my style. You'll die (in the best way) when you discover how I made the frosting. In fact, "made" might be exaggerating a bit.
If you want the recipe for these triple chocolate grasshopper cookies in all their decadence, check out my post on The Crafting Chicks.
Let me know when you've made a batch. I'm so there.
.


Feel free to "like" is this REALLY my life? on Facebook. It won't always earn you an extra entry in a giveaway but it will give you warm fuzzies.
Don't forget to sign up for free is this REALLY my life? updates via RSS or email so you don't miss a single awesome post.
.