That's assuming I'm one of your favorites.
I am, right?
Last week I shared the 10 recipes I will never not make (i.e., the most oft-used recipes in my collection). Half of those on the list were from years past, so I thought it might be fun to share what Google Analytics told me were the top 10 posts of 2015. Unlike 2014, they weren't all recipe posts. Thanks to our experience with DIY Sharpie mugs and some fantastic gift ideas, 2015 saw a bit more diversity.
Of course half the top posts of 2015 were desserts. You're my kind of people.
I was curious to see which posts would top the list for my blogging friends. Trust me when I say they won't disappoint. After I reveal my top posts of 2015, you'll find a list of their top posts plus a link to their top posts roundup. You'll want to pin each and every one, promise.
Drum roll, please.
No. 1 post of 2015: Salted caramel butter bars
.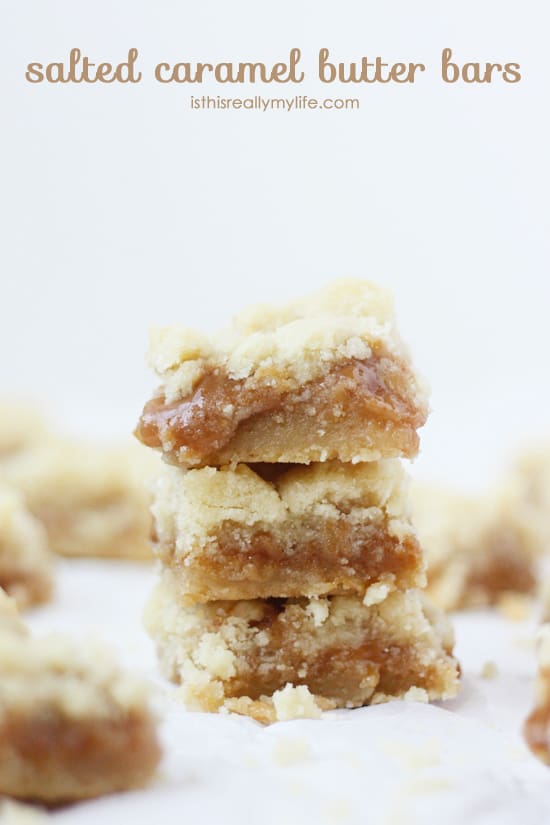 .
I'm so proud of my readers! This is by far one of my favorite desserts to serve at a party because I immediately become the favorite once guests take a bite. And who doesn't love being the favorite?
Below you'll find my remaining nine top posts of 2015 followed by the top posts of those seven other amazing bloggers. Enjoy!
.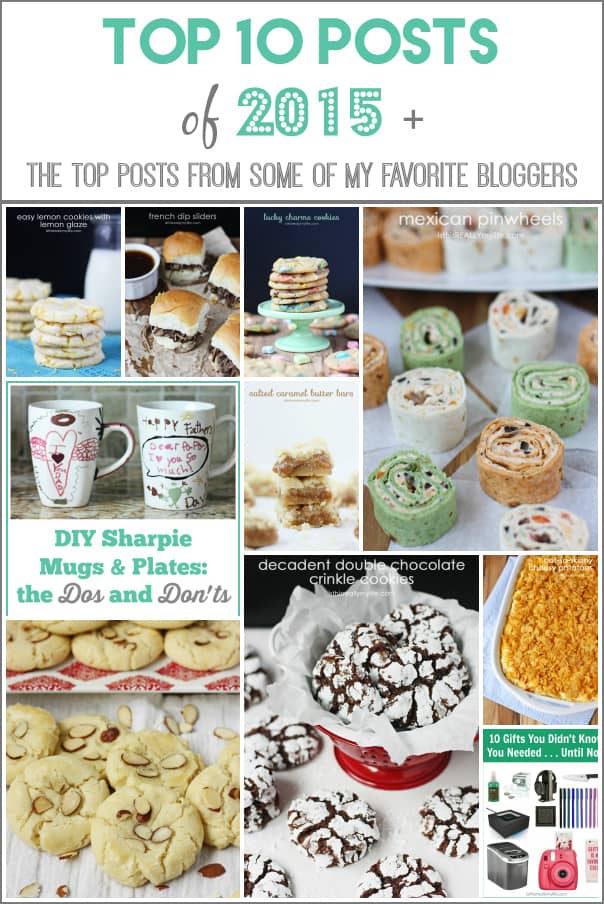 .
No. 2: Easy lemon cookies with lemon glaze (I'm not a huge fan of lemon but I'm a HUGE fan of these)
No. 3: DIY Sharpie mugs & plates: the Dos and Don'ts (learn from my experience...)
No. 4: Mexican pinwheels (one of my all-time favorite appetizers because you can make them ahead of time)
No. 5: Double chocolate crinkle cookies (the secret is in the espresso)
No. 6: Chinese almond cookies (make these for Chinese New Year on February 8th!)
No. 7: Not-so-skinny cheesy potatoes (because full-fat sour cream & lots of cheese is so. dang. good)
No. 8: Slow cooker french dip sandwiches (everything taste better when mini sized)
No. 9: 10 gifts you didn't know you needed until now (dude, I'm in love with those pens)
No. 10: Lucky Charms cookies (St. Patrick's Day is around the corner!)
.
.
The Top Posts from Some of My Favorite Bloggers
.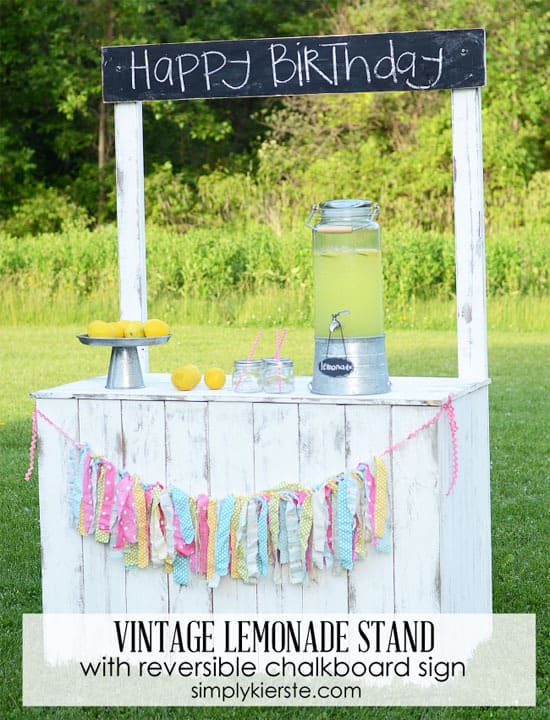 Simply Kierste's #1 post: Vintage lemonade stand with reversible chalkboard sign
Simply Kierste's Top 10 of 2015
.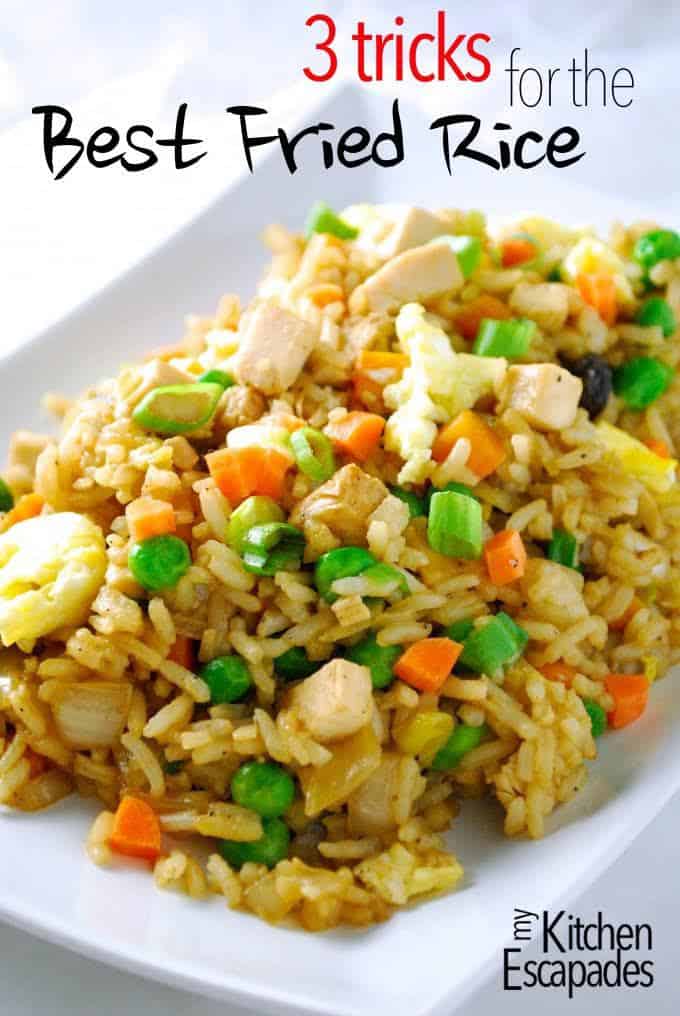 My Kitchen Escapade's #1 post: Best chicken fried rice
My Kitchen Escapade's Top 5 of 2105
.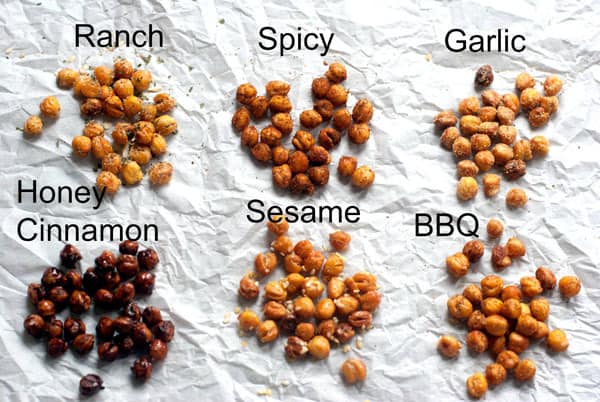 Made from Pinterest's #1 post: Roasted chickpeas
Made form Pinterest's Most Viewed Pins of 2015
.

Ginger Snap Crafts' #1 post: How to make a giant pegboard
Ginger Snap Crafts' Top 15 of 2015
.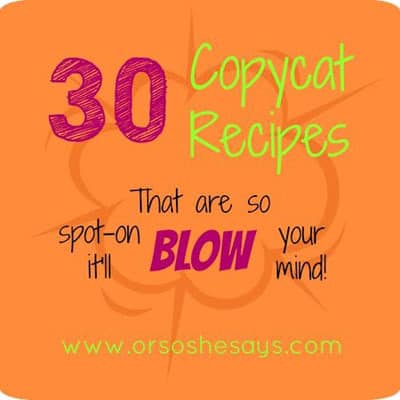 Or So She Says #1 post: 30 copycat recipes that are so spot-on it'll blow your mind!
Or So She Says' Top 10 of 2015
.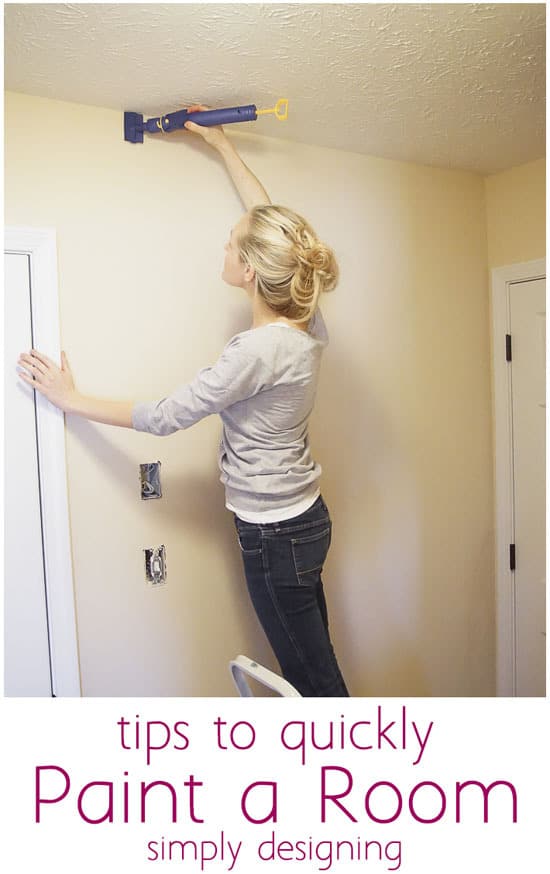 Simply Designing's #1 post: Tips to quickly paint a room
Simply Designing's Top 10 of 2015
.
If you want to browse all the recipes I've shared, check out my best of ITRML Pinterest board.
.
.


Feel free to "like" is this REALLY my life? on Facebook. It won't always earn you an extra entry in a giveaway but it will give you warm fuzzies.
Don't forget to sign up for free is this REALLY my life? updates via RSS or email so you don't miss a single awesome post.
.