When I went to church girls camp as a teenager, the only tin foil dinners we cooked were you standard ground beef, potatoes, onions and maybe a handful of carrots thrown in for good measure. That might explain why I haven't thought about tin foil dinners in nearly 25 years. But with some seriously gourmet tin foil dinner recipes (aka hobo dinners) circling the Interweb, it might be time to bust out the box of aluminum foil and give it a go!
I've rounded up what I consider to be 10 of the tastiest tin foil dinner recipes out there. I'm sure there are more but this is a great place to start. Happy campfire cooking!
.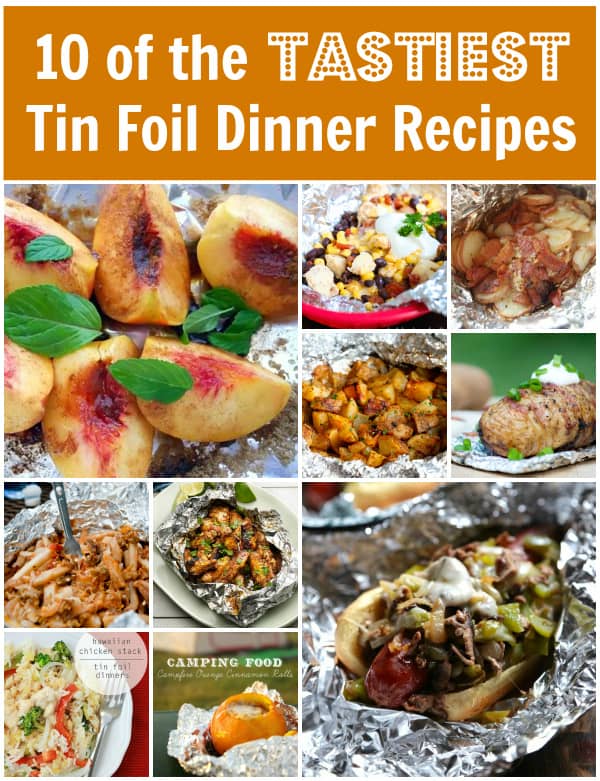 .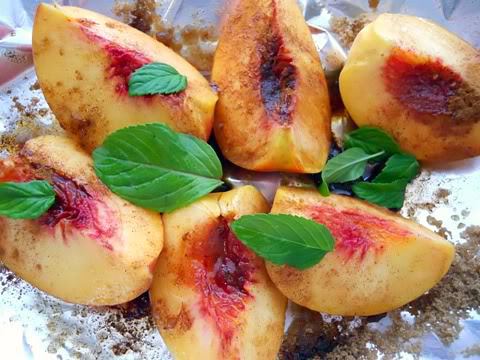 Grilled peaches from Little Wonders' Days
.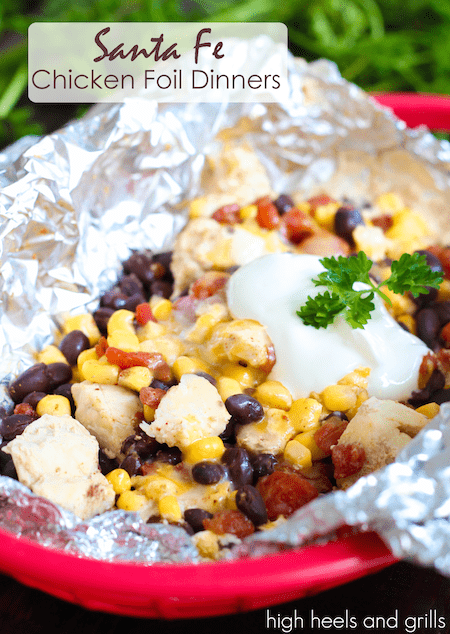 Santa Fe chicken foil dinners from High Heels & Grills
.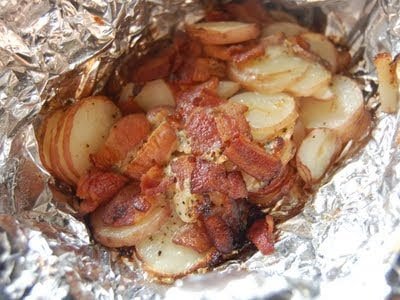 Bacon ranch foil packet potatoes from Cafe Mom
.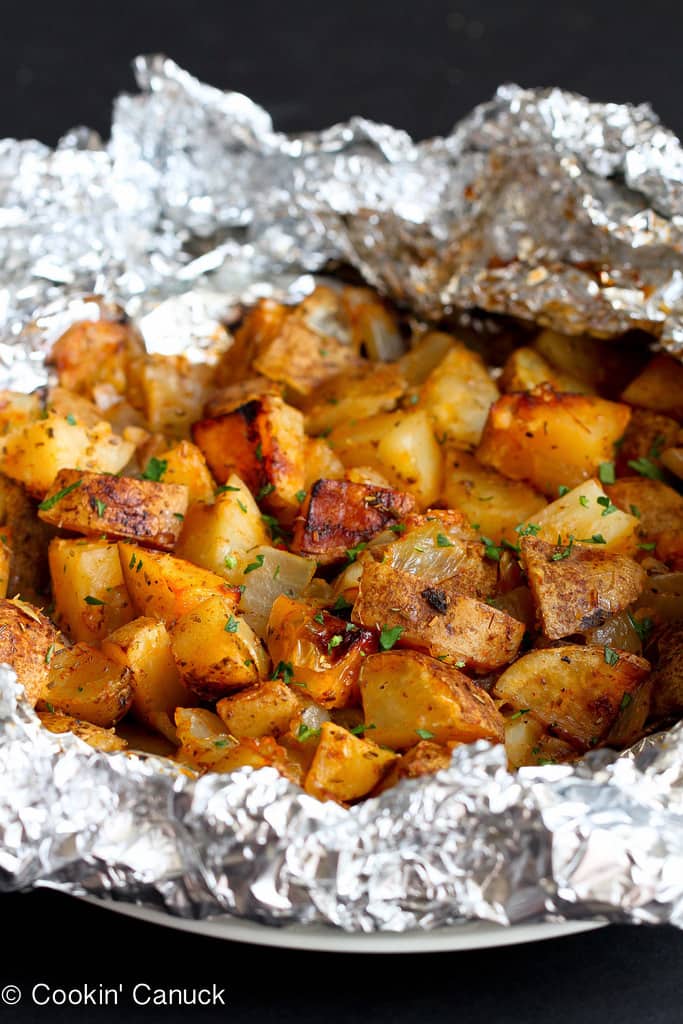 Grilled potatoes with rosemary & smoked paprika from Cookin' Canuck
.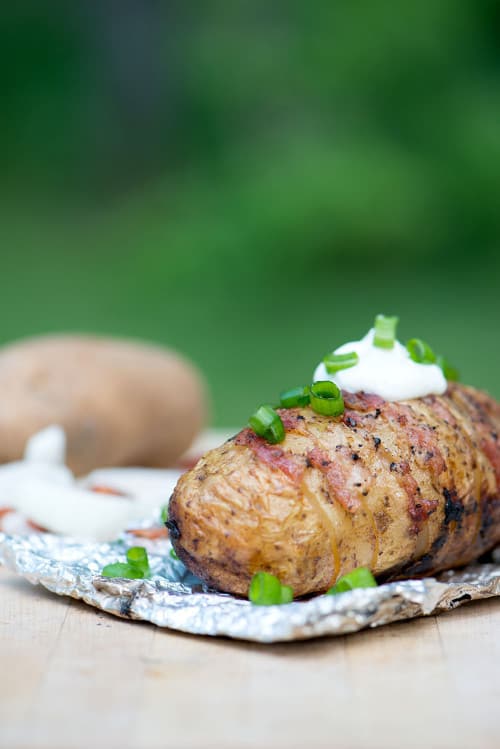 Bacon & onion campfire Hasselback potato from BS' in the Kitchen
.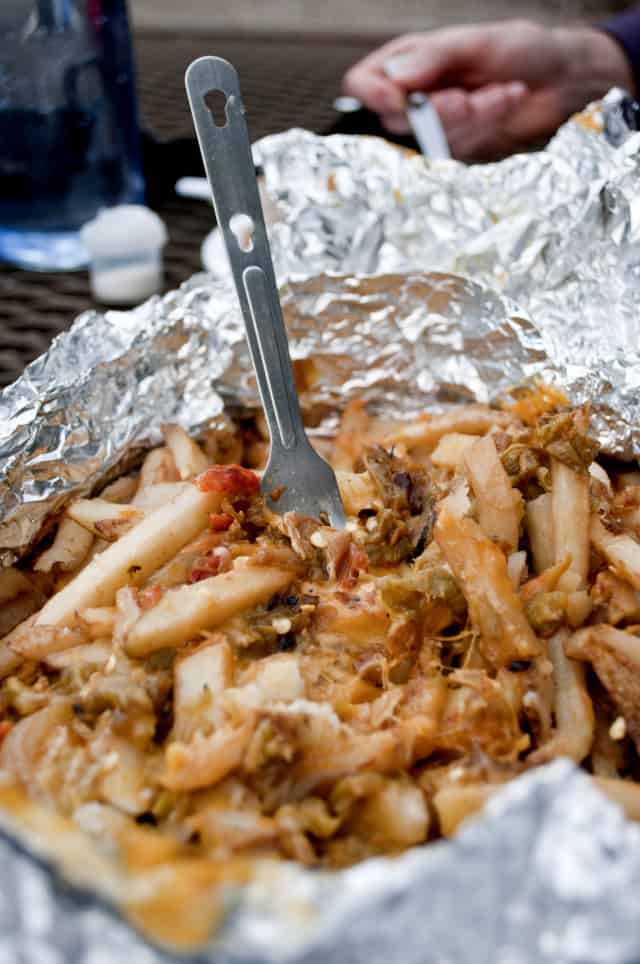 Green chile cheese fries from Buried Carrots
.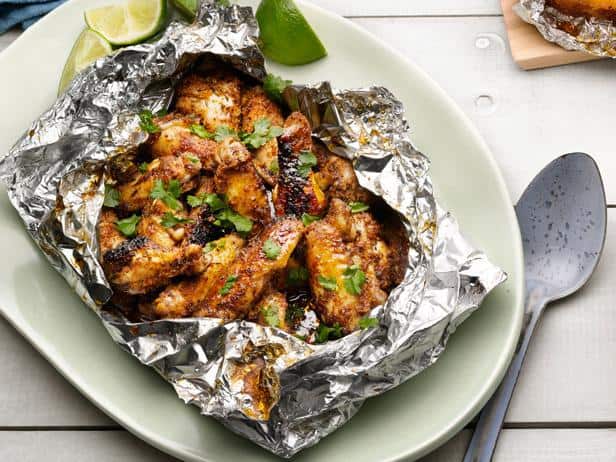 Jerk chicken wings from Food Network
.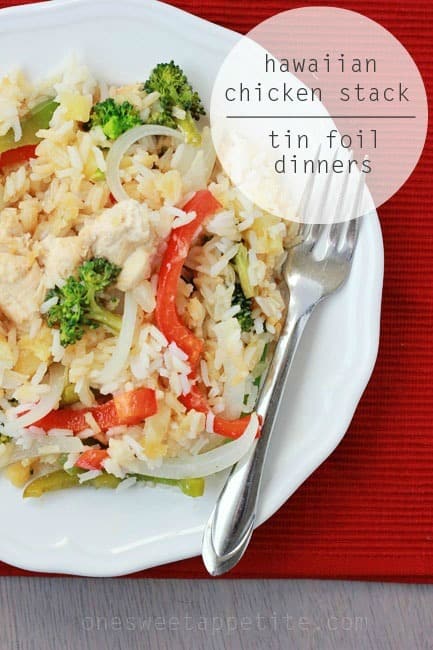 Hawaiian chicken stack tin foil dinners from One Sweet Appetite
.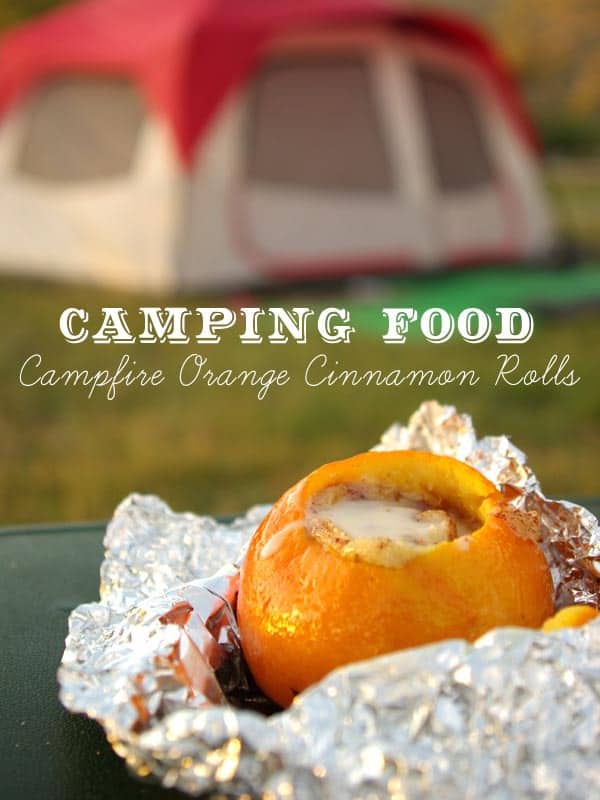 Campfire orange cinnamon rolls from Oleander + Palm
.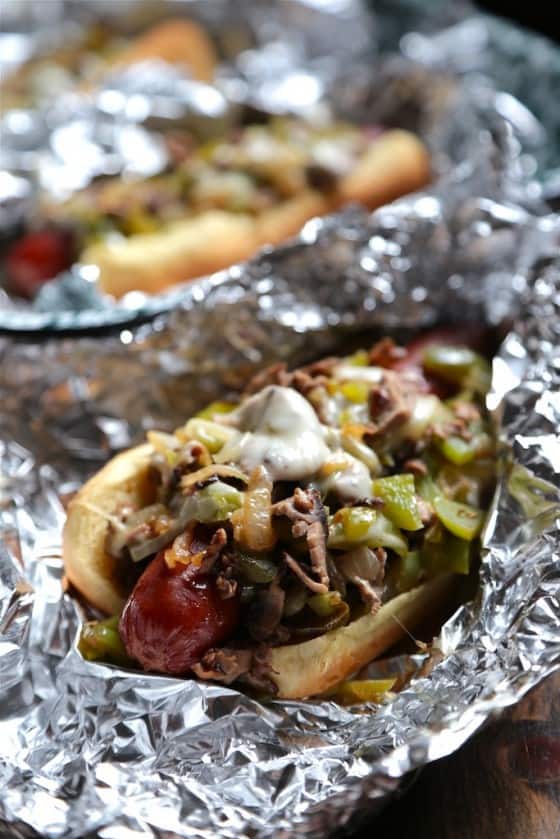 Philly cheesesteak hot dogs from Country Cleaver
.
If you're looking for more fun recipes, you should browse my Pinterest boards
.
Visit Emily Hill's profile on Pinterest.
.

Feel free to "like" is this REALLY my life? on Facebook. It won't always earn you an extra entry in a giveaway but it will give you warm fuzzies.
Don't forget to sign up for free is this REALLY my life? updates via RSS or email so you don't miss a single awesome post.
.