So…those Team Jacob onesie cake pops I stuck in those cookie dough-filled cupcakes? They were for Jacob, my cousin's first baby and the first grandchild, both good reasons for a super cute, super blue baby shower! My sister Megan was in charge of the decorations and I was in charge of the food. (My sis got all the creative genes and I got all the culinary genes. Trust me when I say the division of labor was perfect!)
Megan did a super awesome job with the decorations. My favorite was the centerpiece on the dining room table: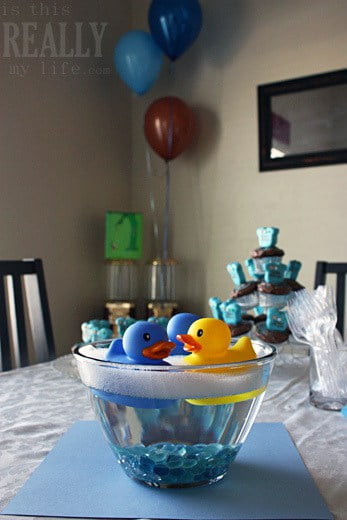 …
She had a smaller version of the centerpiece by her "guess how many" games. She filled bottles with Cheerios, gummy worms and Goldfish crackers. Guess who won the Goldfish cracker count? Yep, that would be me. I consider myself an expert in Goldfish crackers.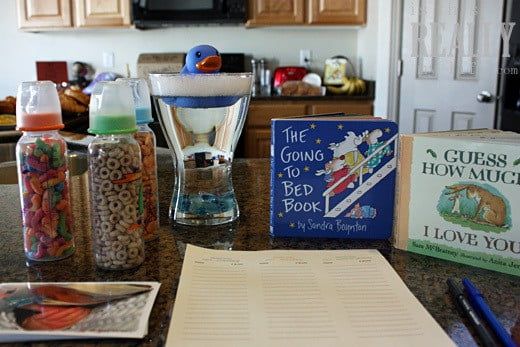 …
We had a fun basket of prizes for our baby shower raffle. We put on the invite that every pack of diapers donated earned attendees one raffle ticket and included something about there being super cute prizes for the winners. It was a great way to help Lindsay stock up on diaper for baby Jacob!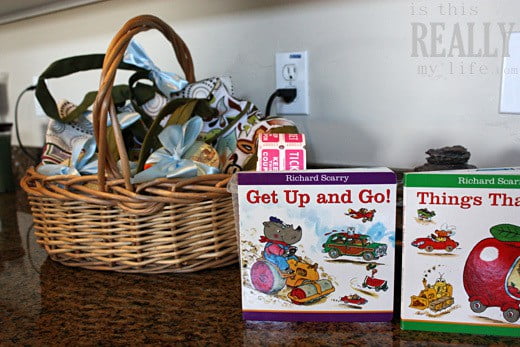 …
Other baby shower decor included a blue and white pennant banner and another jarful of cute rubber duckiness plus some children's books scattered here and there.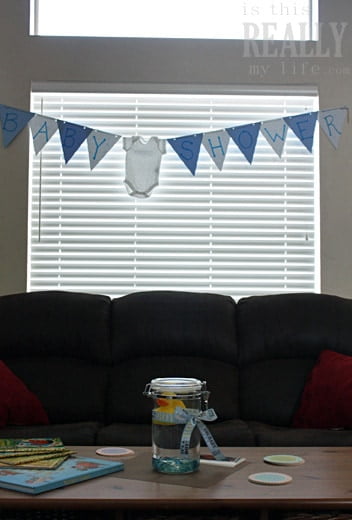 …
And I fell in love with these darling paper coasters Megan found. The quotes were so fun to read (and often so very true!).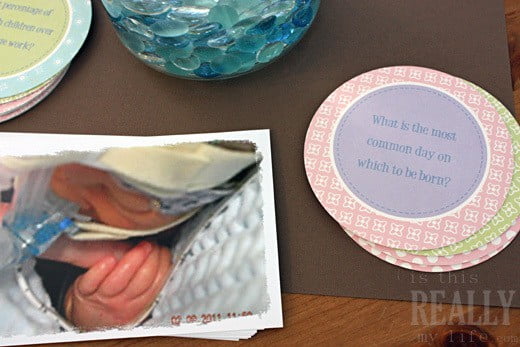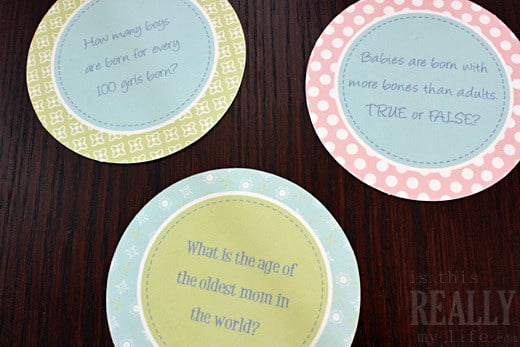 …
Of course it wouldn't be a baby shower without a mother and daughter in cahoots in the corner.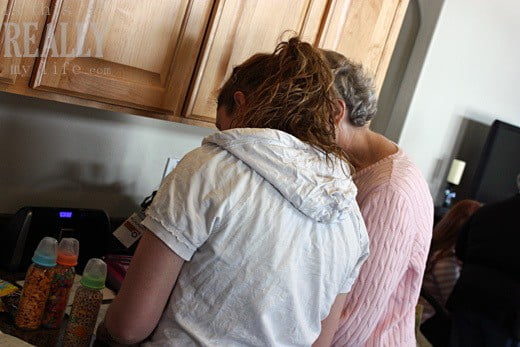 …
Oops! What I meant to say is it wouldn't be a baby shower without food! First there was a little prep work:
…
We served chicken salad on croissants using Costco's rotisserie chicken salad (delicious!) and adding some halved grapes and cashews. We also had a simple fruit salad, strawberry spinach salad with sugar-glazed walnuts (recipe here) plus PB&J's, chips and grapes for the kids (thanks for that last-minute idea, Mom!).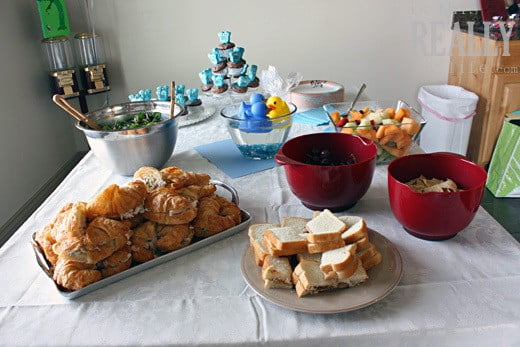 …
My favorites were the chicken salad croissant sandwiches…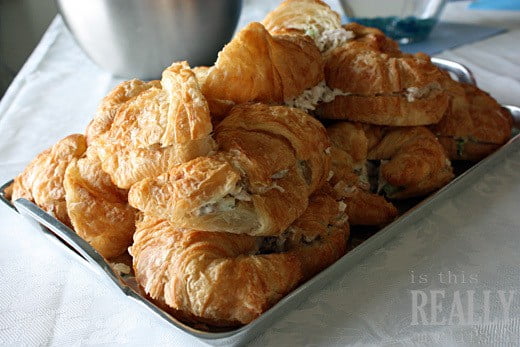 …
…and these super cute mason jars with daisy lids I first saw on stephmodo. I filled them with a cran-raspberry/Sprite mix and half slice of lemon, then topped them with striped paper straws I found at Orson Gygi.
…
Like most baby showers, it was a lot of work but it was also a heck of a lot of fun! My sis rocked the whole inviting/decorating/hosting thing and I managed to provide some halfway decent food. And some halfway decent dessert.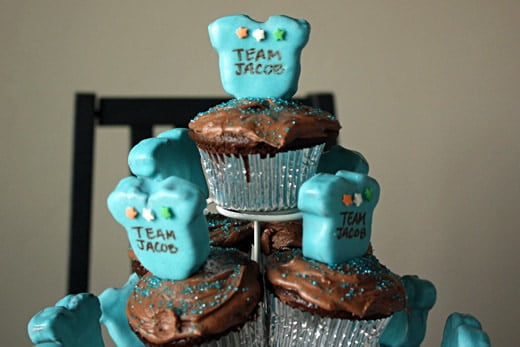 Recipe for onesie cake pop cupcakes; recipe for strawberry walnut spinach salad.