I may not be able to craft the perfect fabric flower (note its unevenness below) but I do know how to craft a pretty awesome blog title.
...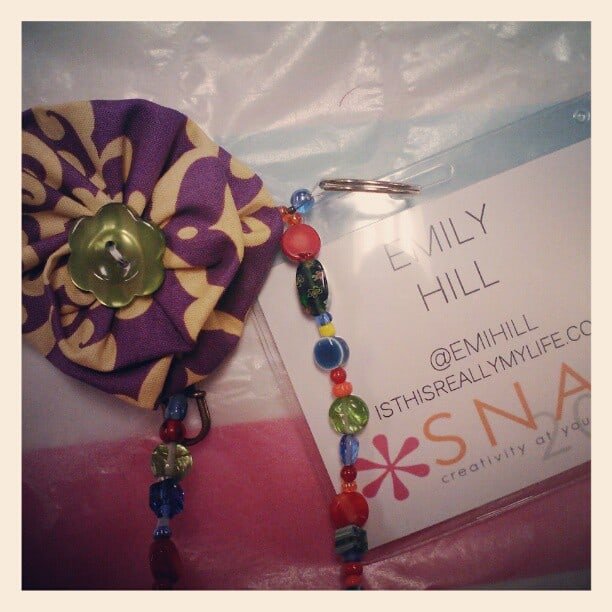 ...
Kidding...about the blog title.
Last weekend I was able to attend  SNAP! where I mixed and mingled with some super creative women. We're talking women (and bloggers) with more crafty, handy talent in their pinkie fingers than Martha Stewart has in her entire body.
The SNAP! conference was all about "creativity at your fingertips." And let me tell you, creativity was at everyone's fingertips...including mine. Yes, even I got my craft on at SNAP!
Twice.
I wasn't able to attend the conference in its entirety. Sadly, I missed out on some morning classes Friday and the big dinner, closing keynote and dance party Saturday night, (George had a T-Ball game and Nathan was about to go insane, but I'm not bitter. Much.) But the hours I did spend attending classes, meeting some favorite Twitter peeps in real life, bumbling my way through a make-and-take, shopping—and spending WAY too much money—at the Queen Bee Market and watching Tauni pull off an amazing conference was time well spent.
I can't wait to attend SNAP! next year. Maybe this time the Rhonna DESIGNS cReative Team will finally figure out how to snap a group photo.
One can only hope.
...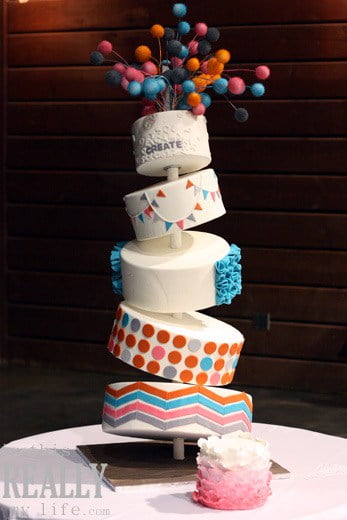 Beautiful cake by Ashlee from Topsy Turvy Cakes.
...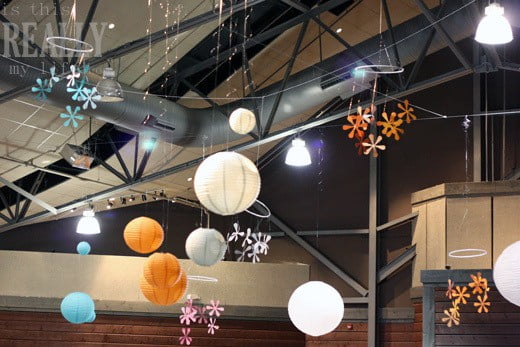 Whimsical decorations handmade by the SNAP! conference team.
...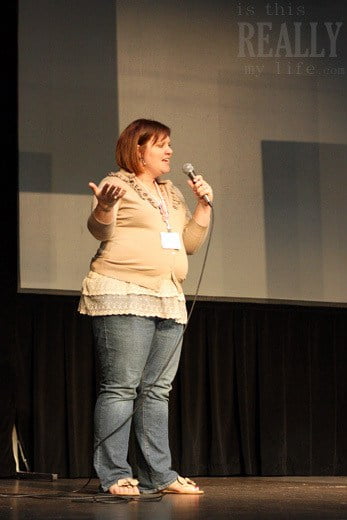 Tauni Everett owned the stage...and the conference. She was amazing!
...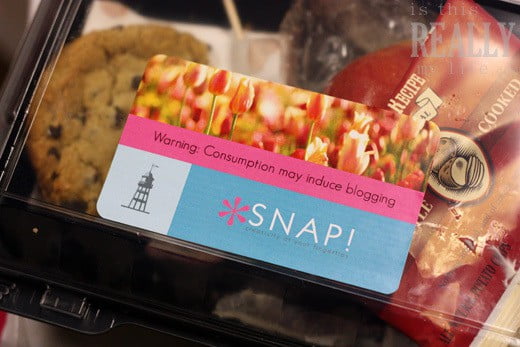 Thanksgiving Point put the most adorable stickers on the box lunches.
...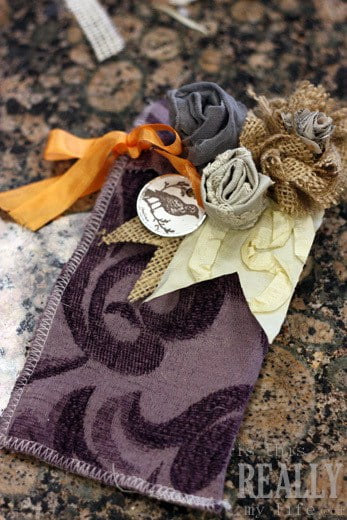 Proof that I crafted. I think it's supposed to hold sunglasses but it would never survive my purse, so I think I'll use it to hold something top secret (i.e., I haven't figured out what I'll put inside).
...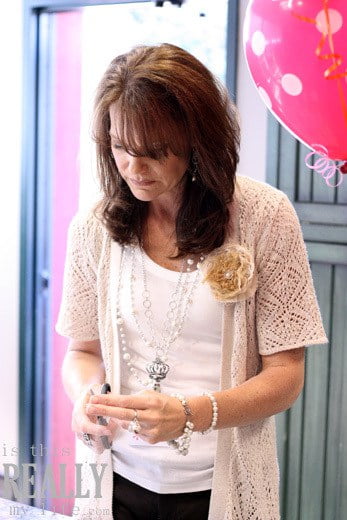 cReative Team member Jamie. We became instant BFFs when we videoed each other for a class. (I wish I had a pics of Nancy, Melissa and Rhonna but those gals were here, there and everywhere!)
...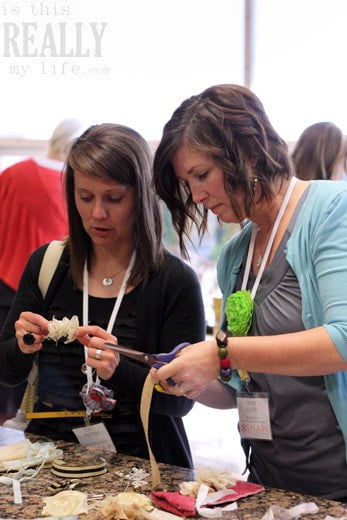 I fell in love with Leanne (right) and not just because she was my crafting moral support. It's hard to believe she's old enough to be a grandma. (If you ask me, that's one hot grandma!)
...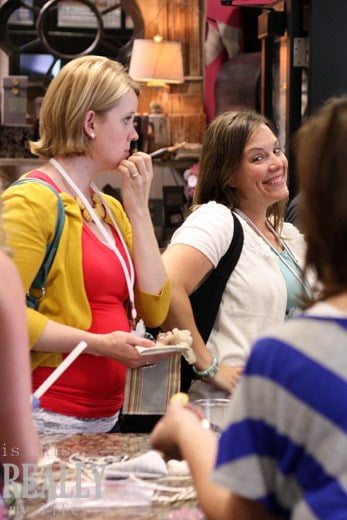 I loved, loved, loved seeing Brooke. She's one of the Crafting Chicks and kind of a big deal.
...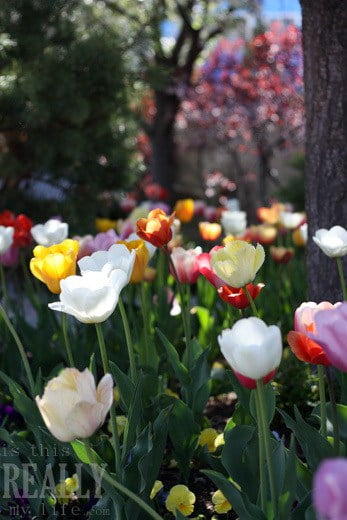 The tulips were in full bloom at Thanksgiving Point. Gorgeous.
...

It wouldn't have been nearly as much fun if Stephanie hadn't allowed me to be her sidekick. Her business cards complete with magical unicorn wand were the hit of the conference. So were these cookies.
...
You can see my entire SNAP! photo set on Flickr.
You can also check out the SNAP! conference Flickr group.
If you want to stay up to date on everything SNAP!, check out the SNAP! blog.