A good pediatrician is worth more than his weight in gold. When we moved from California to Utah we sort of did the "close your eyes and slide your finger down the phone list" method for choosing a doctor for our two girls, then ages 3 and 1. She was a decent doctor but nothing to write home about.
When it was time to give birth to George, the hospital where my OB/GYN delivered was not within the network for our pediatrician (isn't that network thing so fun?), so we went with a recommendation from Dr. Yamashiro, said OB/GYN, and we've never looked back. Dr. Pete Moskowitz, who I believe is a native New Yorker, is amazing. How we ever got lucky enough for him to move west is beyond me, but we are ever, EVER so glad he did. After George came Livi, both seen by Dr. Pete, and then came the transfer of my oldest two to Dr. Pete's practice. The whole dang family loves him!
It could be how well he talks with kids, totally on their level, explaining what's going on in terms they can understand. It could be his super easy way with children—and parents—of any age. Or it could be the free stickers and suckers you get even if you're not the patient that visit. Actually, no. I think what really makes Dr. Pete the most fabulous pediatrician in Salt Lake Valley are the signs posted in his exam rooms:
George & Livi should probably set up shop in this room!
…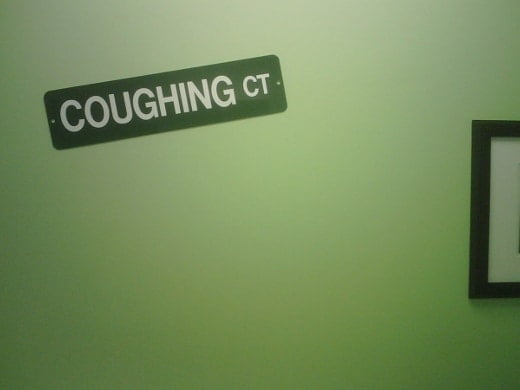 …
We've seen far too much of this room (at least three times in four weeks).
…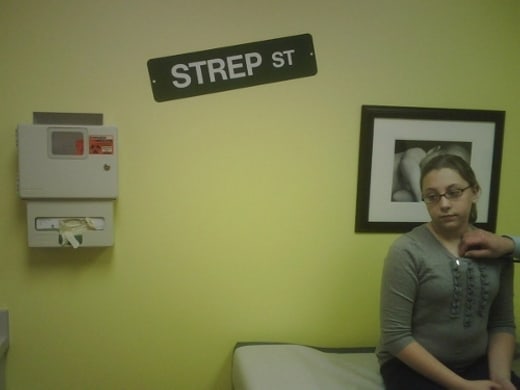 …
And my favorite one? (Drum roll, please……………….)
…
You gotta love a pediatrician with a sense of humor! Good thing I have one as well or multiple trips to his office for multiple cases of strep throat (six all told) wouldn't be nearly as much fun.