I really need to get more into the holiday spirit for holidays other than Christmas, but one early morning a year (preceded by a super late night finalizing gifts and goodies) is about all I can handle. It's pretty sad my kids think an Easter egg hunt in the family room is status quo for Easter Sunday.
Hey, at least I remember to set the alarm to make sure the Easter bunny's done his job.
And you wouldn't know they'd hunted for Easter eggs in the house by their happy, "do we have to take pictures?" expressions.
...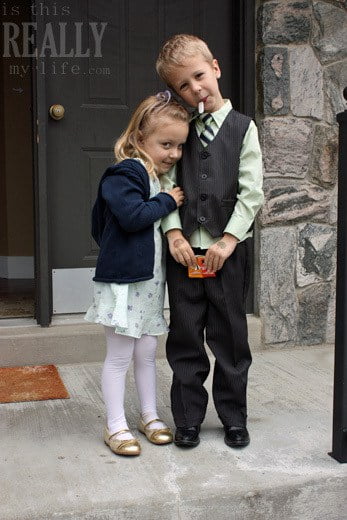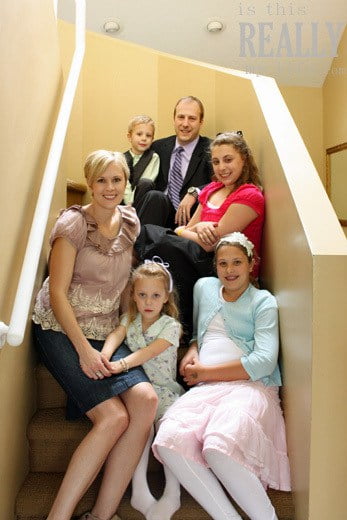 ...
I don't think they care where they find their eggs as long as there's candy in their Easter baskets!
One year we attended a local Easter egg hunt in Sandy not knowing a thing about standard protocol for these events. We arrived after the hunt but amidst the craziness. It was pretty chilly and not the best experience. I vowed to never attempt that sort of thing again.
Of course, the Thanksgiving Point Easter Eggstreme on April 7th has me wondering if we should give it another shot.
This is the 14th year of the event, which is held in the Electric Park and claims to be "Utah's largest egg hunts for children up to 12 years old." It also boasts activities such as a bean bag toss, ring toss, inflatables, crafts, face painting, pony rides, baby animals and even the Chick-fil-A cow.
It's that Chick-fil-A cow that has me all excited. Sad but true. He trumps the Easter Bunny every time.
The hunts run every half hour from 11am to 1pm and will be divided into age group areas so everyone has a fair chance at finding Easter treasures. Well, a fair chance except for the 6-year-old who comes with his Big Wheel-sized frontloader.
The annual Easter Eggstreme takes place from 10am to 3pm. Concessions are available during the event, and you can even enjoy Easter brunch from 10am to 2pm in the Harvest Restaurant (cost is in addition to admission).
For more info, check out the Thanksgiving Point calendar, but here are the basics:
Admission includes unlimited participation in activities and one egg hunt.
Kids 2 and younger are free.
Advance ticket price until March 31 ~ $7 per child (ages 3 to 12) and $4 for adults.
Admission after March 31 and at the door ~ $9 per child and $4 for adults.
Thanksgiving Point members ~ $6 per child and $3 for adults.
Tickets can be purchased at any Thanksgiving Point venue or at www.thanksgivingpoint.org.
NOTE: I have heard this can be a really crazy event, so plan accordingly by buying your tickets ahead of time, getting lots of rest the night before and making sure your happy pills are on hand. Also, the better the adult-to-child ration, the less likely you'll lose a child.
And now for the GIVEAWAY!!!
Thanksgiving Point is giving away two (2) family 5-packs of tickets to attend their Easter Eggstreme!
To enter, leave a comment telling me your favorite thing about Easter(required). Is it the Cadbury Creme Eggs or my favorite, the Reese's Peanut Butter Eggs? Do you have a huge Easter egg hunt with extended family? Or a special way you dye Easter eggs?
For extra entries, you can do any/all of the following. Please leave a separate comment for each one you do (each one earns you an extra entry).
"Like" ITRML on Facebook (or tell me you already have).
Subscribe to ITRML (or tell me you're already a subscriber).
Tweet about this giveaway using @ThanksPoint and leave the URL of your tweet.
Update your Facebook status with a link to this giveaway.
This giveaway will end at midnight on Monday, April 2nd.
Note: Winners will be notified via email. If no reply is received, a new winner will be drawn.
Disclosure: A big thank-you to Thanksgiving Point who provided me with tickets for this giveaway. I would totally steal 6 of them (and only give away 4) if we could be there. Lucky for you, we have other plans.