The TeenLimit parental control app helps manage teens' screen time, ensure their online safety and teach responsible smartphone use.
.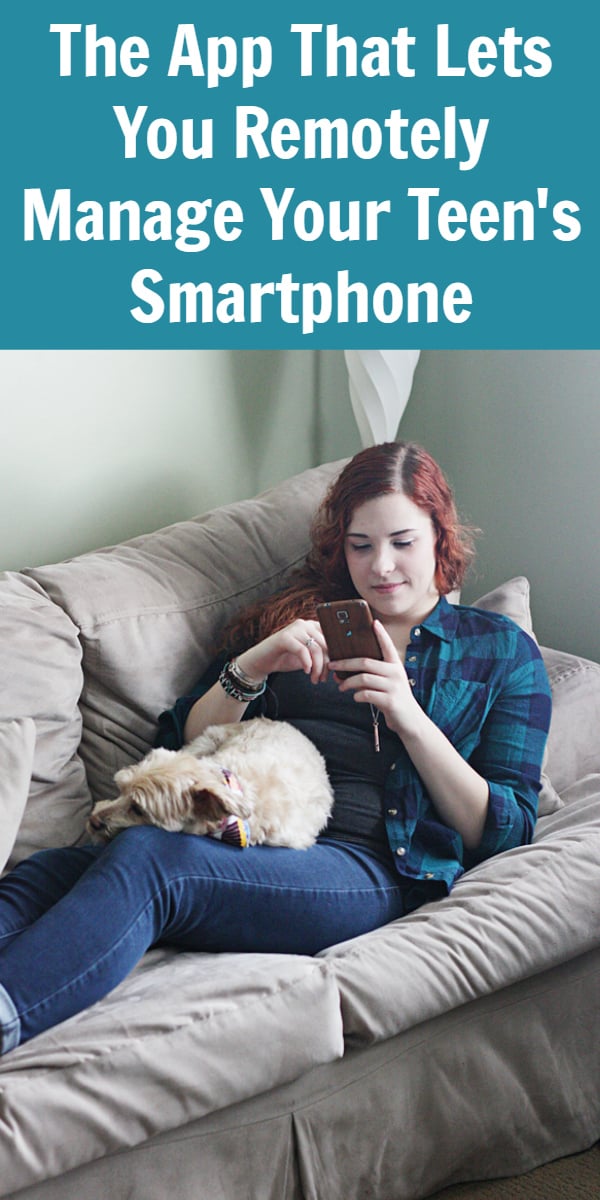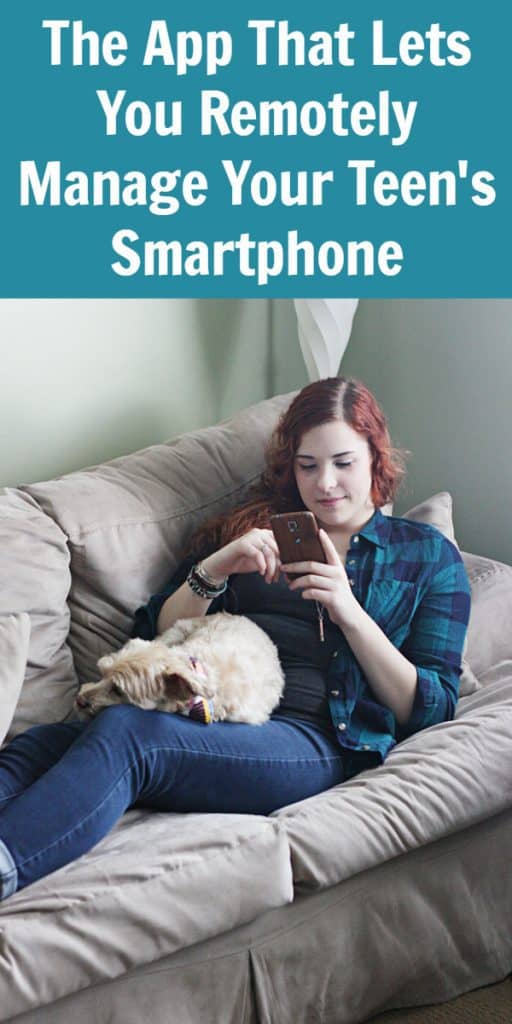 .
Disclosure: I am part of the PTPA Brand Ambassador Program with TeenLimit and I received compensation as part of my affiliation with this group. The opinions on this blog are my own.
.
While parenting in today's world of all things digital can be overwhelming, the same technology that lets your teens Snap, Insta and swipe left also allows you to manage their use of those handheld screens. Sure, it would be easier to give them a pager (do people still use those?), but we're not out to destroy their social life completely—most days, at least.
Fortunately we have access to parental controls like TeenLimit, an app that was designed specifically for teenagers, which makes its functionality different than security apps for younger kids. I have no problem taking control of my kids' digital assets. I have a spreadsheet with all their usernames and passwords and happily get on their case if I find they've opened some new account and not provided me with the info.
.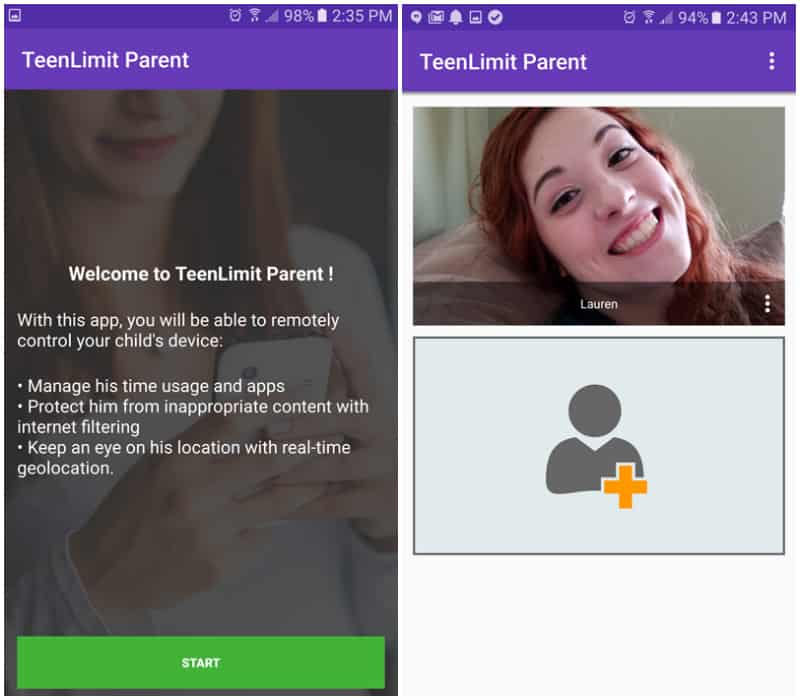 .
As for our two oldest girls who have had smartphones for a few years, we make sure to know their passwords—or have a second thumbprint access—and frequently check their phones for new apps. We've even used a text message tracker to monitor when and what they're saying. Oh, and screens aren't allowed in any bathroom or bedroom or behind any closed door. Also, they have to plug their phones in the kitchen charger before bedtime.
Poor things have old-school alarm clocks in their rooms…
But until we downloaded the TeenLimit parental control app, I had yet to have serious control over their phones between the hours of wake-up and bedtime. After only a few minutes checking out its features, I'm kind of hooked (much to Lauren's chagrin, I'm sure). It took just a few minutes to download the app (Android only), activate admin access and choose a pin code (so Lauren can't access or uninstall the app). After that I could easily manage time slots for when Lauren can use the phone and which apps we allowed her to use. If I felt an app was unnecessary or bordering in iffy, I could uncheck it fromm the list and the app would prevent her from accessing it.
.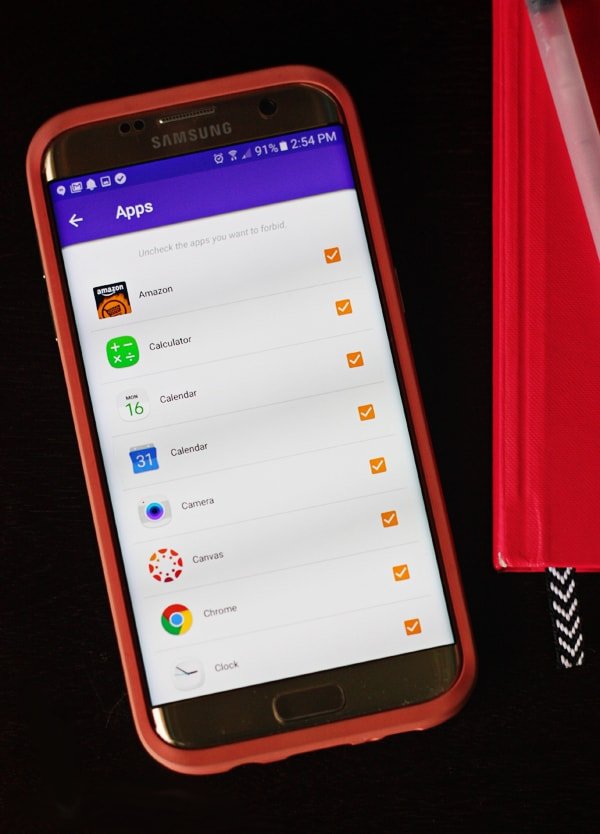 .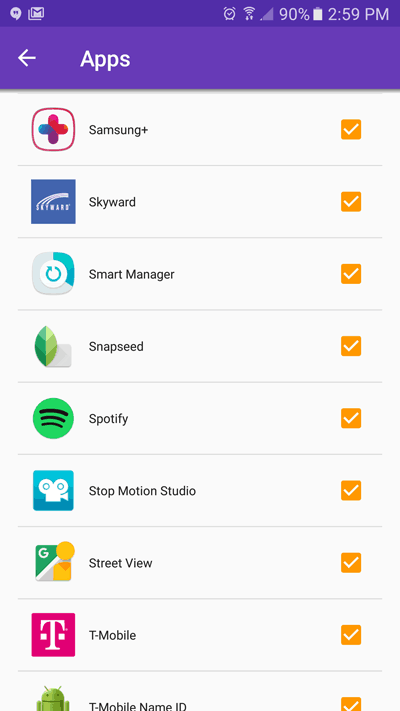 .
I was definitely intrigued by the premium features, which include remote control (I have a version of the app on my phone so I can control hers remotely), internet filtering, geolocation (I love this, especially as my girls are dating and driving) and activity reports in addition to real-time notifications. I loved the pop-up notification when Lauren tried to download a new app and the ability to see website requests.
.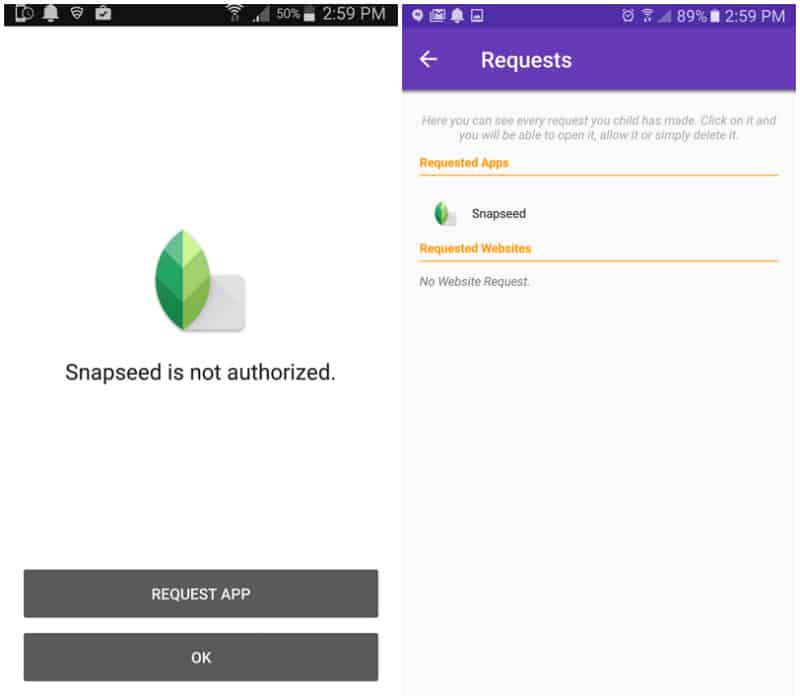 .
At only $3.29/month, it seems a no-brainer to continue using those features. The craziest thing was when Lauren admitted to actually liking the geolocation feature; she was all about us knowing where she was, especially on dates.
Who knew my teens weren't totally parental control-averse?
.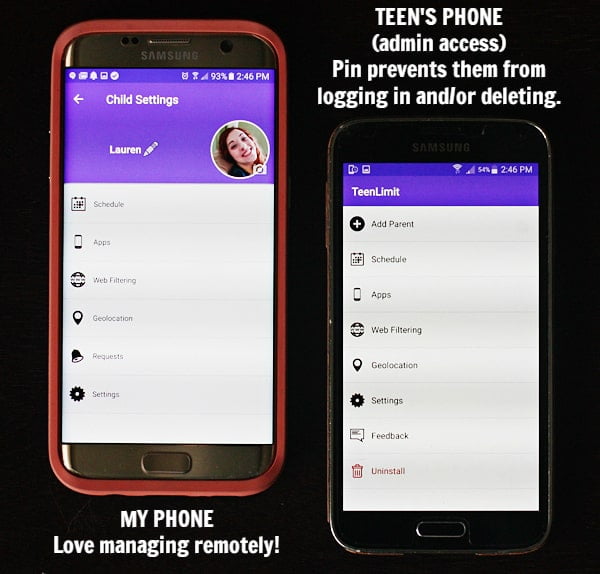 .
If you feel like your teens and tweens are attached at the hip to their smartphones, or you're worried about your kids' online safety (it's scary how easily they can access some pretty crazy stuff), take advantage of tools like TeenLimit to manage their screen time. Yeah, they'll whine and complain, but they'll thank you later. Trust me.
While the free version of TeenLimit is pretty great, the premium features are what make this tool so powerful, and they're a steal at just over $3 a month. For more information on TeenLimit, visit TeenLimit.com.
.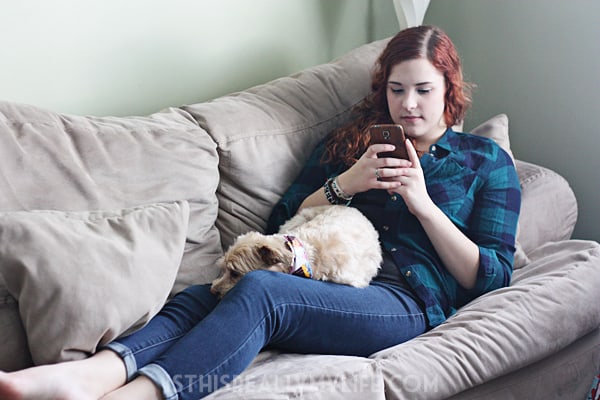 .
.
Looking for more good ideas? Try browsing my best of Is This Really My Life Pinterest board. I guarantee you'll find quite a few!
.
.

Feel free to "like" Is This Really My Life on Facebook. It won't always earn you an extra entry in a giveaway but it will give you warm fuzzies.
Don't forget to sign up for free Is This Really My Life updates via RSS or email so you don't miss a single awesome post.
.