This year the captains of the high school swim team decided it would be fun to decorate swim team members' lockers on meet days. My first day was Thursday, and with it being near the end of swim season, I wanted to find some sort of motivational swimming quote.
Instead I chose one that was a bit more in your face...because my daughter's high school swim team gets very little respect around these parts.
.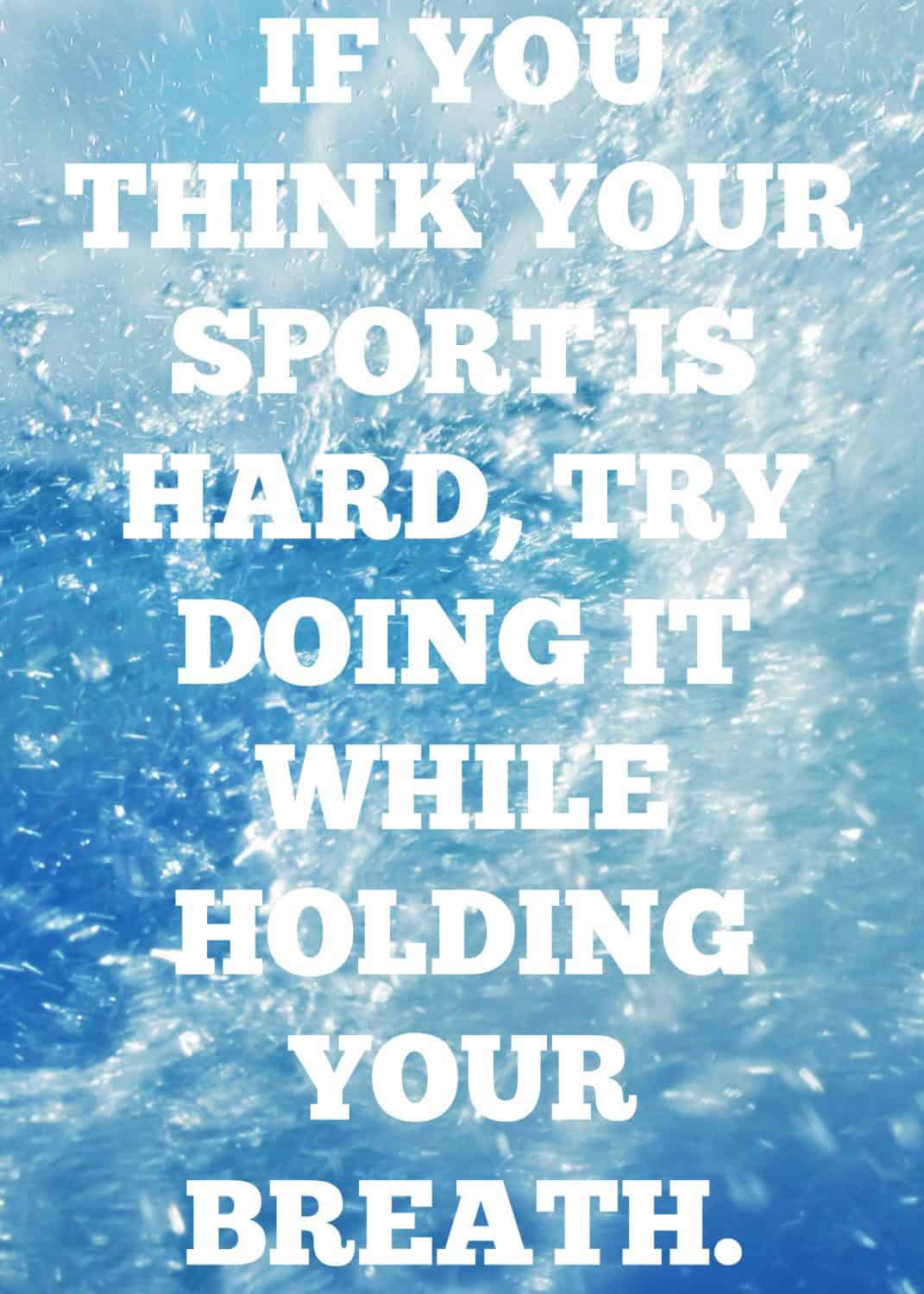 .
I created this swimming quote using PicMonkey (my fave) and designed it as a 5x7 size so it would easily fit their 6-inch-wide lockers. I had it printed on glossy cardstock and absolutely love how it turned out.
If you have a swimmer on a school team, this would be a really fun quote to hang in his/her locker.
Or plaster up and down the high school halls.
To download the 5x7 PDF (two quotes per page), click on the image and save the file to your desktop. But before you do, please read the following rules:
Is This Really My Life printables are for personal use only.
If you decide to re-post or use the image, you MUST cite the source and include a link to this post.
Personalization and other customizing is not available on free printables; they're offered "as-is."
.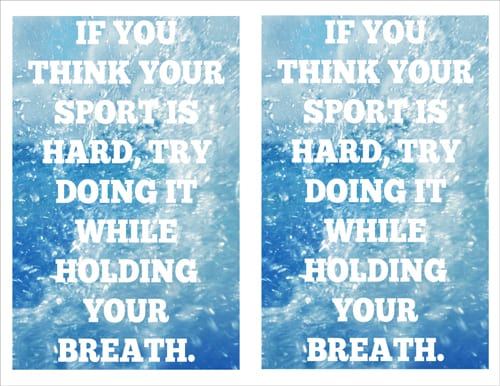 Download FREE printable swimming quote HERE.
.
If you're looking for more inspiration, check out my "inspire me" Pinterest board.
.
Follow Emily Hill's board inspire me on Pinterest.
.

Feel free to "like" is this REALLY my life? on Facebook. It won't always earn you an extra entry in a giveaway but it will give you warm fuzzies.
Don't forget to sign up for free is this REALLY my life? updates via RSS or email so you don't miss a single awesome post.
.