For George's birthday dinner, he was all about the tacos. If he had his way, every night would be Taco Tuesday...and I'd be totally okay with that. To go with our homemade tacos, I made these crock pot refried beans (my favorite!) and a side of sweet cilantro rice.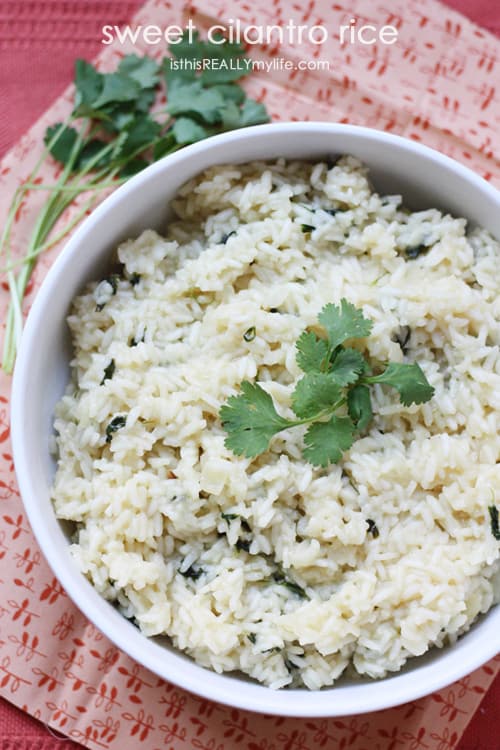 I first posted this recipe almost three years ago. Back then I used a lot more stock photos due to my non-existent food photography skills. George's birthday dinner was the perfect excuse to update the recipe with a couple (hopefully) mouthwatering non-stock photos.
Though I like my sweet cilantro rice on the sweeter side, feel free to adjust the sweetness according to taste. George wasn't a fan of the ½ cup sugar; he had hoped for something a bit more savory. Next time I'll cut it back to ¼ cup. Maybe. If I'm feeling generous that day.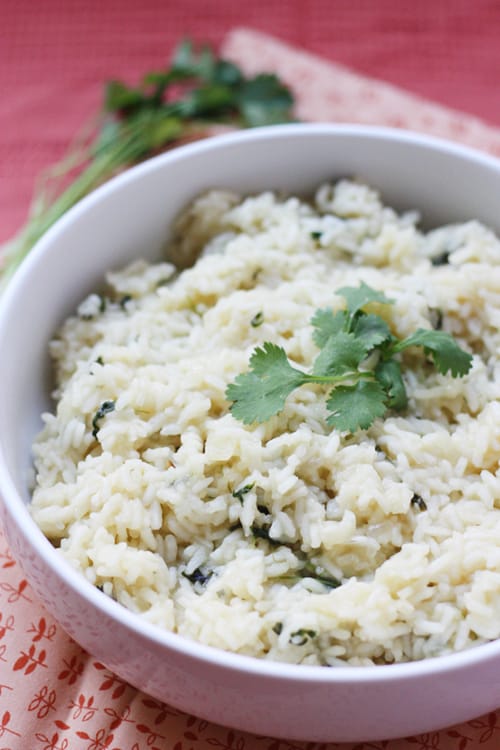 Printable recipe for sweet cilantro rice below.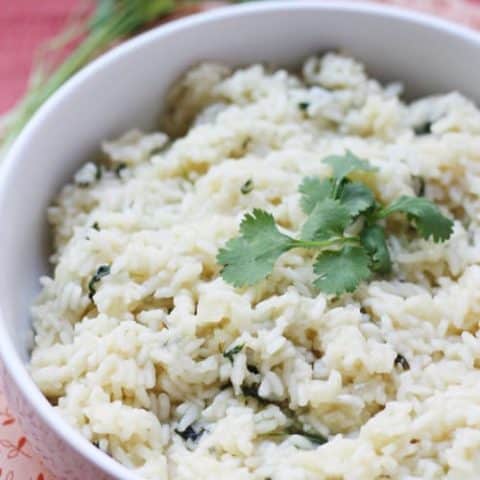 Sweet Cilantro Rice
This is one of my favorite side dishes though it's a bit too sweet for some people (namely my youngest kids). But I don't mind--that means larger helpings for me!
Ingredients
½ to 1 T canola oil
½ of a white onion, diced
½ of a small bunch fresh cilantro
1 ⅓ cup long grain white rice, uncooked
3 cups chicken broth
¼ to ½ cup sugar depending on how sweet you want the rice
Instructions
Combine sugar and broth in a medium bowl and whisk until sugar is thoroughly dissolved. Set aside.
Saute onion in oil over medium heat In a large saucepan until onion is translucent. Add cilantro and saute 1 minute. Add rice and saute until light golden brown.
Add broth mixture to rice and bring to a boil. Cook on low 25 to 30 minutes or until rice is fully cooked and liquid is absorbed.
NOTE: If rice isn't cooked before liquid is absorbed, add a little more chicken broth and simmer a few minutes longer. Serve immediately.
Nutrition Information:
Yield:

8
Serving Size:

1
Amount Per Serving:
Calories:

88
Total Fat:

1g
Saturated Fat:

0g
Trans Fat:

0g
Unsaturated Fat:

1g
Cholesterol:

2mg
Sodium:

347mg
Carbohydrates:

17g
Fiber:

0g
Sugar:

4g
Protein:

2g
Here are some other Mexican recipes you might enjoy...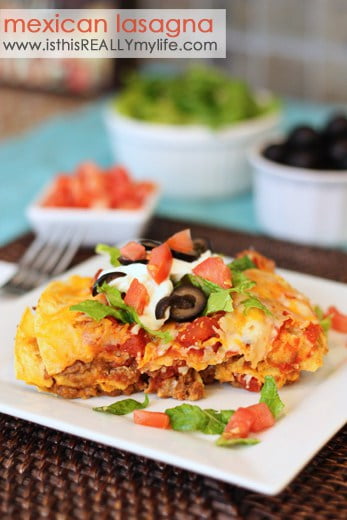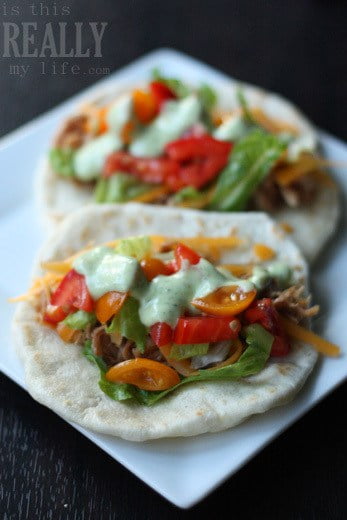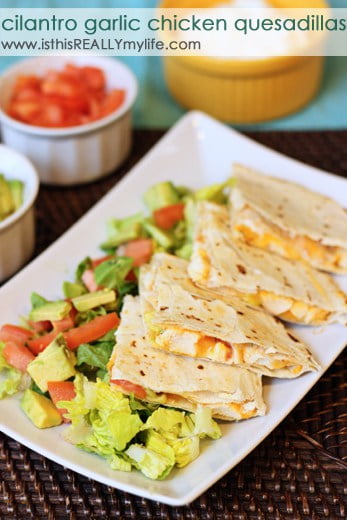 Cilantro garlic chicken quesadillas