The gals behind SassyScoops.com are all about supporting local business, and what better way to do so than give one of our readers $100 to a few of Utah's best local hot spots? Gotta love a hundred-dollar giveaway! (By the way, if you win, feel free to invite me along.)
The mission of SassyScoops.com is threefold: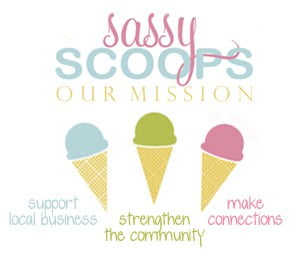 (Don't you love our newest graphic? Quinn sure does a rockin' job!)
…
Anyway, here's the scoop on the contest: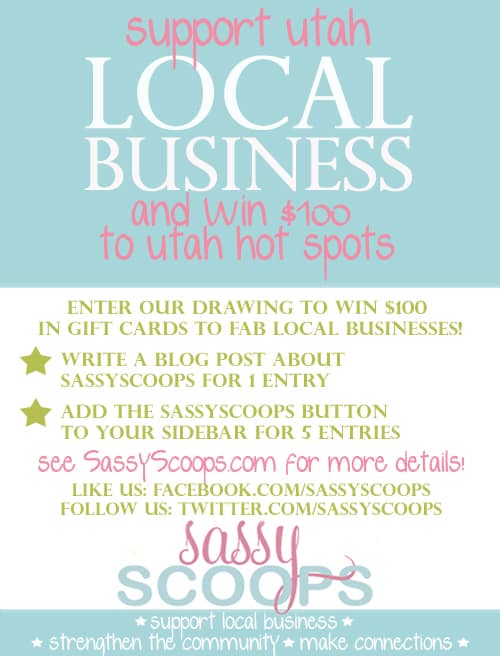 …
You can read the full details about the giveaway here or by clicking on the image above. Basically it involves writing a blog post about what we gals do at SassyScoops.com for your official entry AND adding our button to your site for additional entries. Easy as taking candy (or ice cream) from a baby!
The contest ends Saturday, June 12th. Get postin' and don't miss out on this opportunity to not only spread the word about SassyScoops.com and support Utah's local businesses, but also enter for your chance to win $100!
Good luck!