And by "get lucky" I mean "totally score." And by "totally score" I mean "maintain your status as everyone's favorite by whipping up one (or more) of these St. Patrick's Day recipes."
If you're looking for other meanings of lucky and score, you've come to the wrong site.
I've rounded up 13 of my favorite St. Patrick's Day recipes from around the Interweb. In fact, yesterday I purchased a family-size box of Lucky Charms so I can make those delightful Over the Rainbow St. Patrick's Day Treats or the Lucky Charms Blizzard…or both. This is a big deal because I only buy sugar cereals on special occasions, but because I am of Irish descent, I consider St. Patrick's Day a very special occasion.
Heck, any reason to make any sort of blizzard is a special occasion. Am I right?
…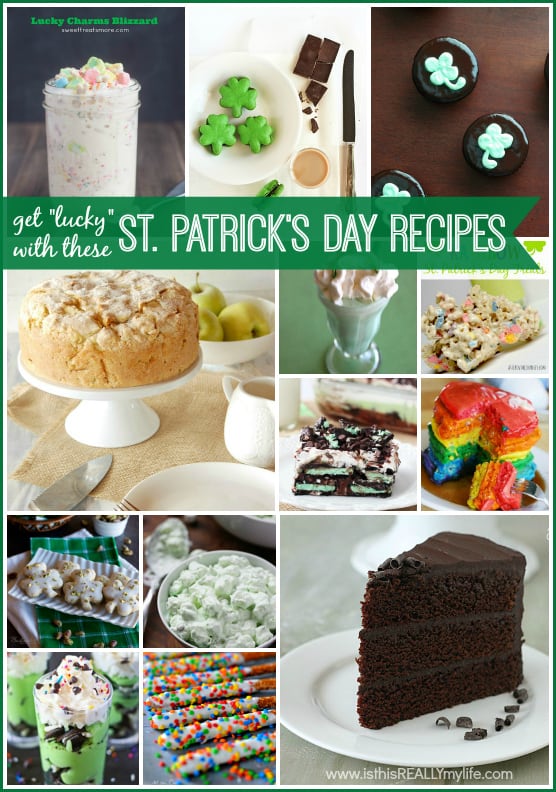 …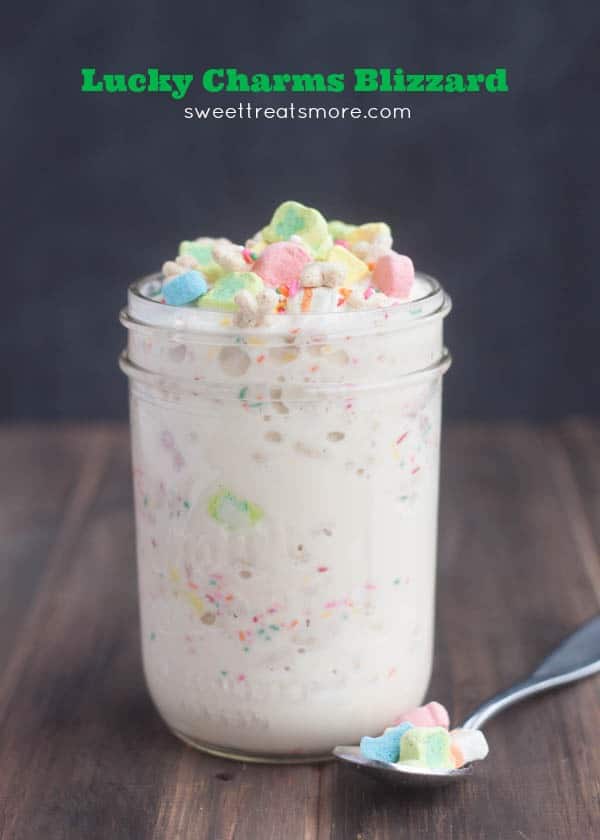 Lucky Charms Blizzard from Sweet Treats & More
…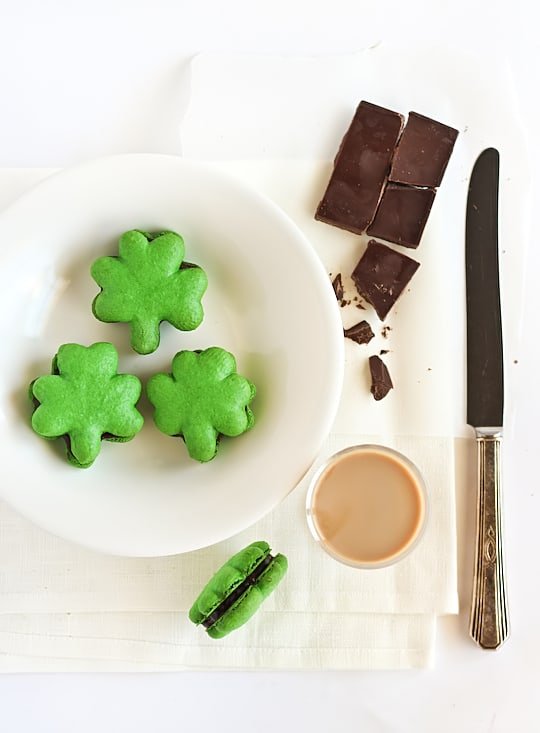 Shamrock Macarons with Baileys Chocolate Ganache from Raspberri Cupcakes
…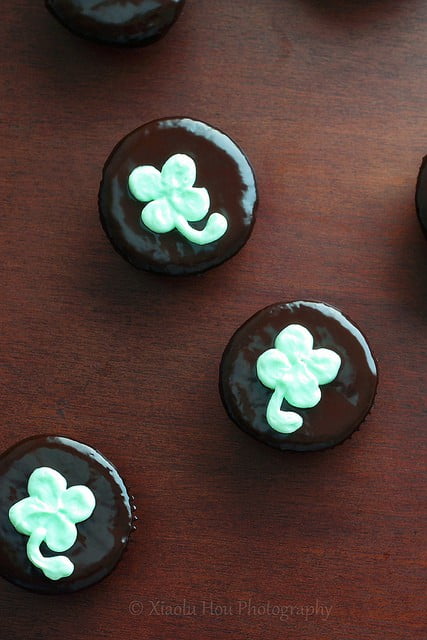 Thin Mint Cupcakes from 6 Bittersweets
…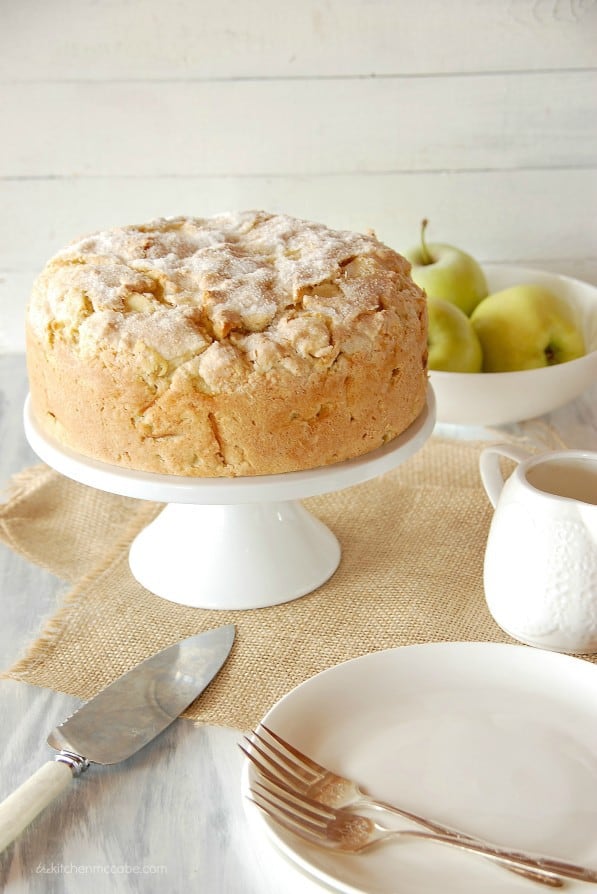 Irish Apple Cake with Custard Sauce from Kitchen McCabe
…

St. Patrick's Day Shamrock Shake from Living Locurto
…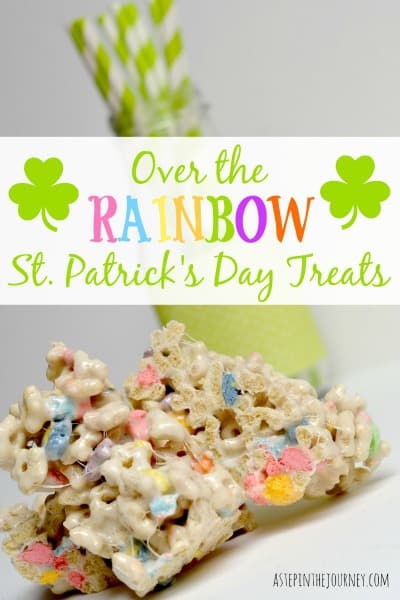 Over the Rainbow Lucky Charms Treats from A Step in the Journey
…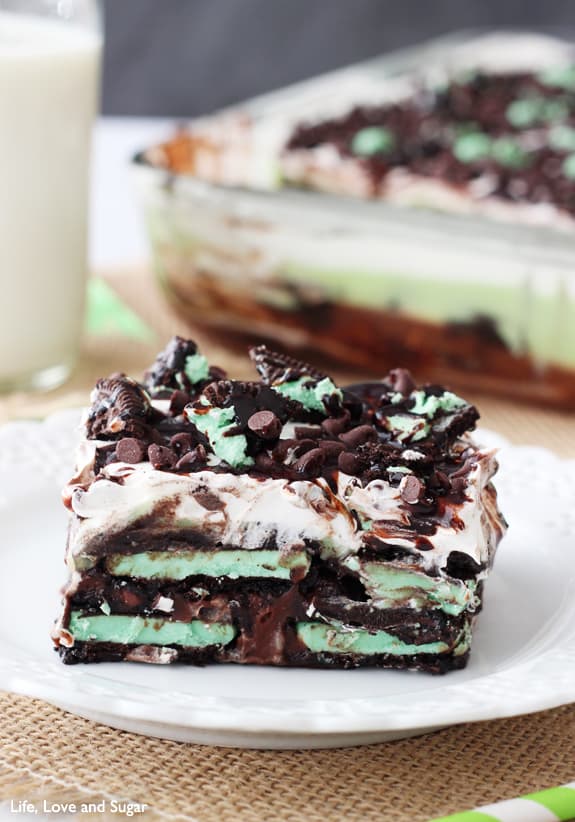 Mint Oreo Icebox Cake from Life, Love & Sugar
…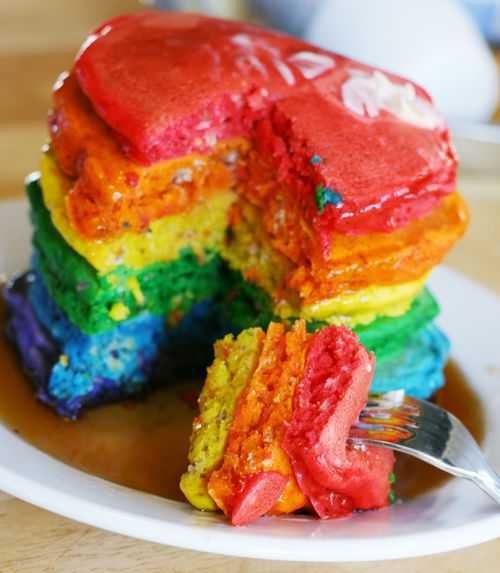 Rainbow Pancakes from I Am Baker
…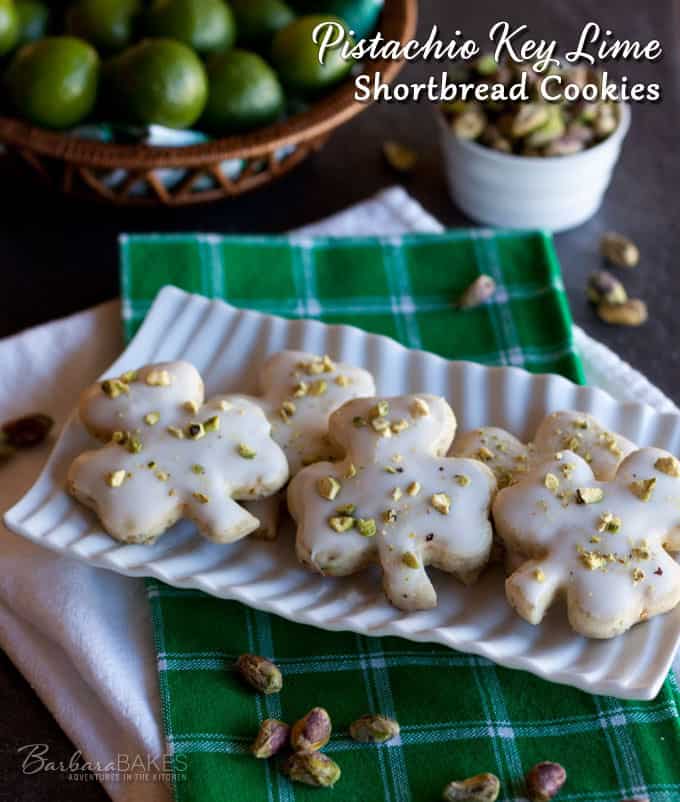 Pistachio Key Lime Shortbread Cookies from Barbara Bakes
…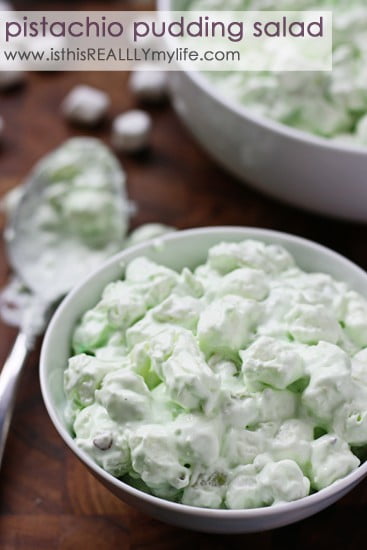 St. Patrick's Day Pistachio Pudding Salad from is this REALLY my life?
…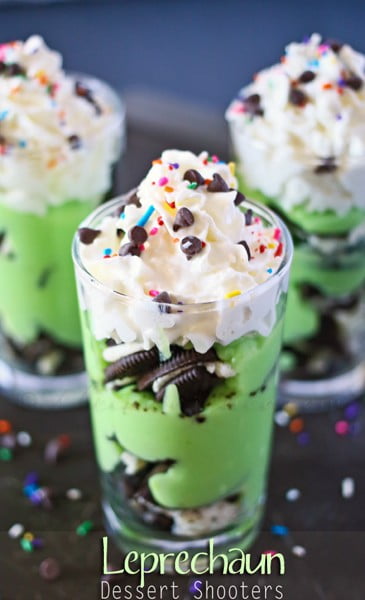 Leprechaun Dessert Shooters from SNAP! Creativity
…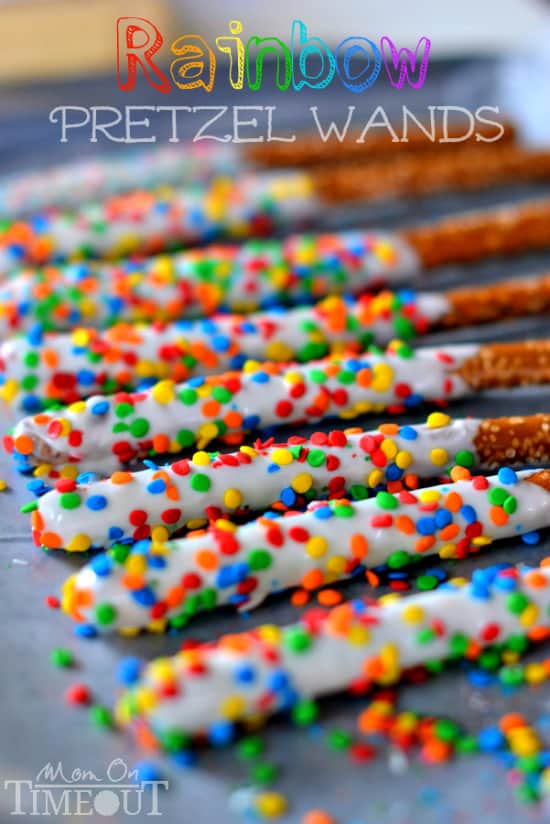 Rainbow Pretzel Wands from Mom on Timeout
…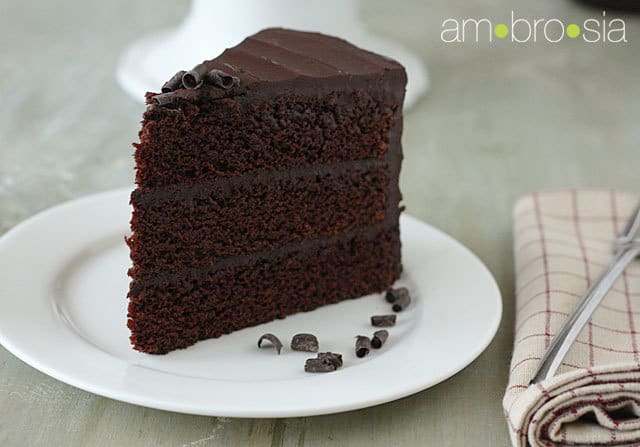 Chocolate Stout Cake from Ambrosia
…

Feel free to "like" is this REALLY my life? on Facebook. It won't always earn you an extra entry in a giveaway but it will give you warm fuzzies.
Don't forget to sign up for free is this REALLY my life? updates via RSS or email so you don't miss a single awesome post.
…