This creamy, cheesy spicy sausage dip received rave reviews at a recent family party. It's the perfect appetizer for feeding a crowd during the holidays.
.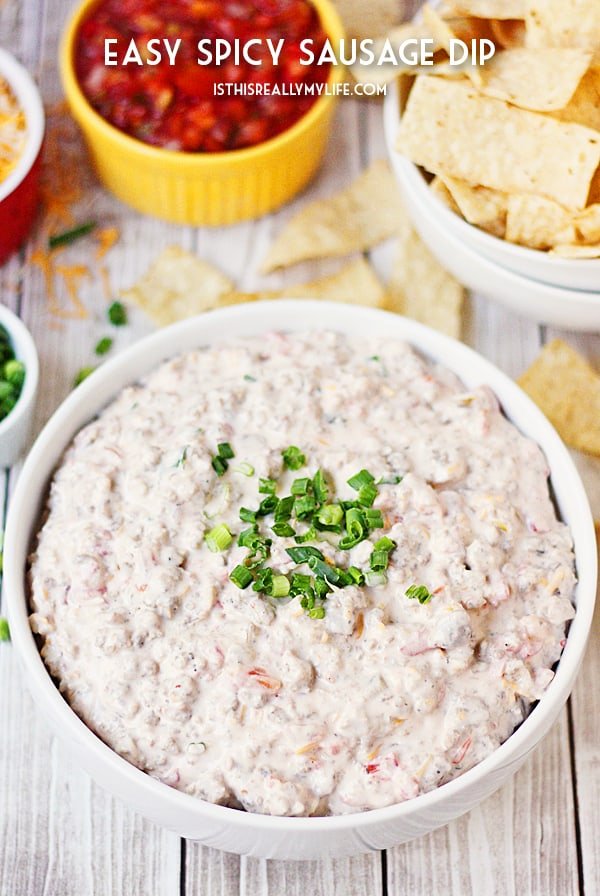 .
Post may include affiliate links, which means if you click on a link and purchase something, you won't pay anything extra but it will help support this blog.
.
Ready for a hot dip appetizer that is not only easy with minimal ingredients but also feeds a crowd AND will become your new favorite appetizer? Oh, and let's not forget how partygoers will totally rave about it and call you the favorite.
Being the favorite is awesome.
.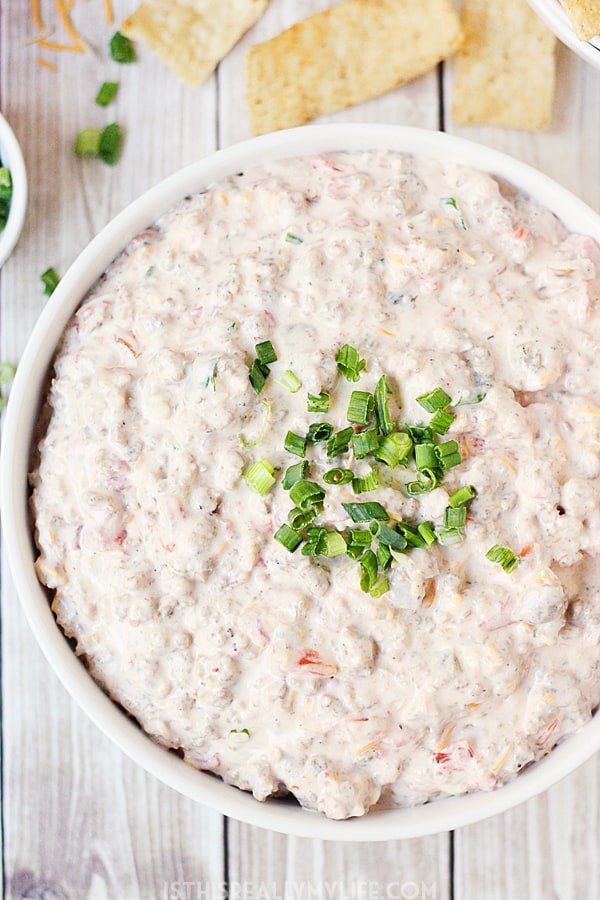 .
This spicy sausage dip has only five ingredients (four if you leave out the green onions but don't do that) and requires about 10 minutes of prep. Then you can set it and forget it! Actually, you won't forget it because it smells and tastes so dang good.
.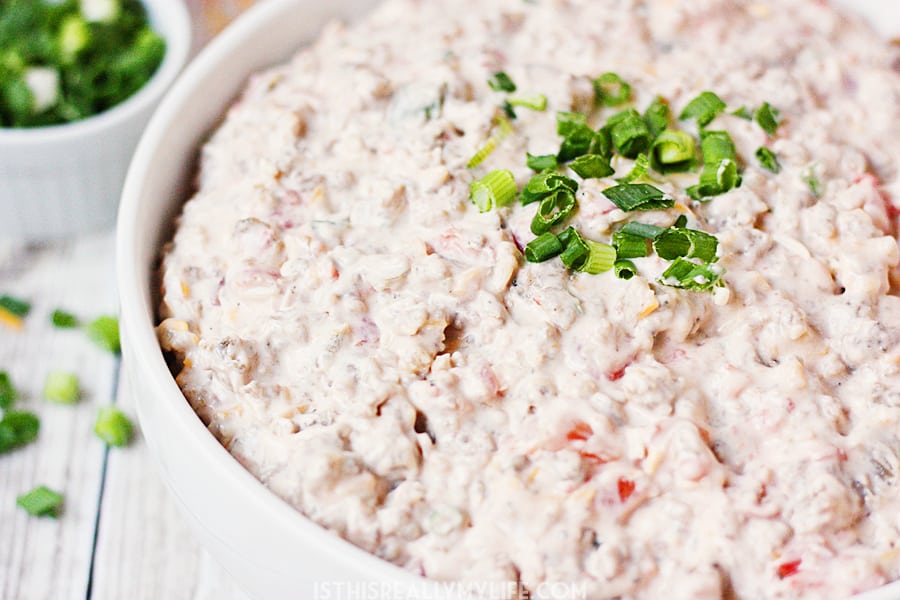 .
I suggest a quality slow cooker for this dip or even a 6-quart Instant Pot since it can slow cook, pressure cook, rice cook, saute—it's a true multitasker and I adore it! Of course, I'm usually doubling the dip so a larger slow cooker or pressure cooker totally works. If you're making only a single recipe, you may want to go with a 1.5-quart slow cooker. I also love slow cooker liners during the holidays because I spend enough time in the kitchen as it is. Less cleanup is always a win!
.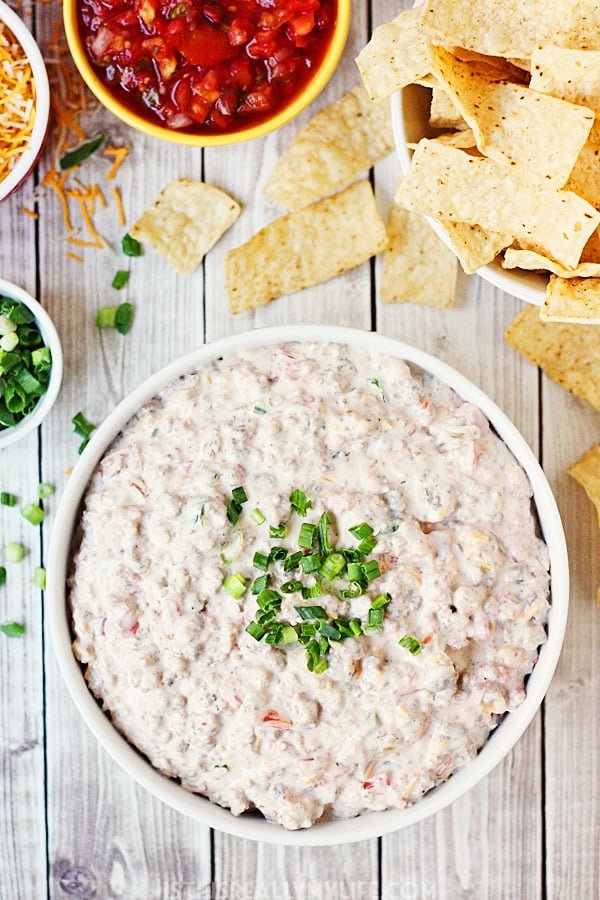 .
You can prepare this hot sausage dip two ways depending on how much time you have. If you're in a hurry, you can cook everything in a large skillet and transfer to a slow cooker to keep warm. I prefer placing the ingredients in the slow cooker (after browning the sausage) and heating it that way. I start it around midday and it's ready by evening!
.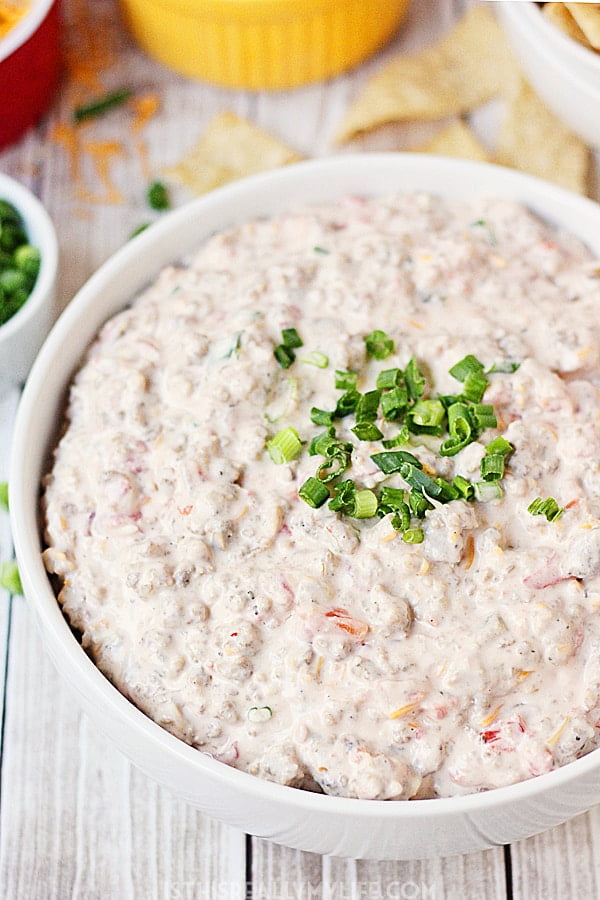 .
I suggest serving this hot spicy sausage dip appetizer with solid tortilla chips because it's a bit of a heavier dip. My family loves the Tostitos Scoops but strips, triangles and rounds will all work as long as they're not wimpy. You want to be able to do a lot of heavy scooping when it comes to this appetizer!
Printable recipe for spicy sausage dip below. Enjoy!
.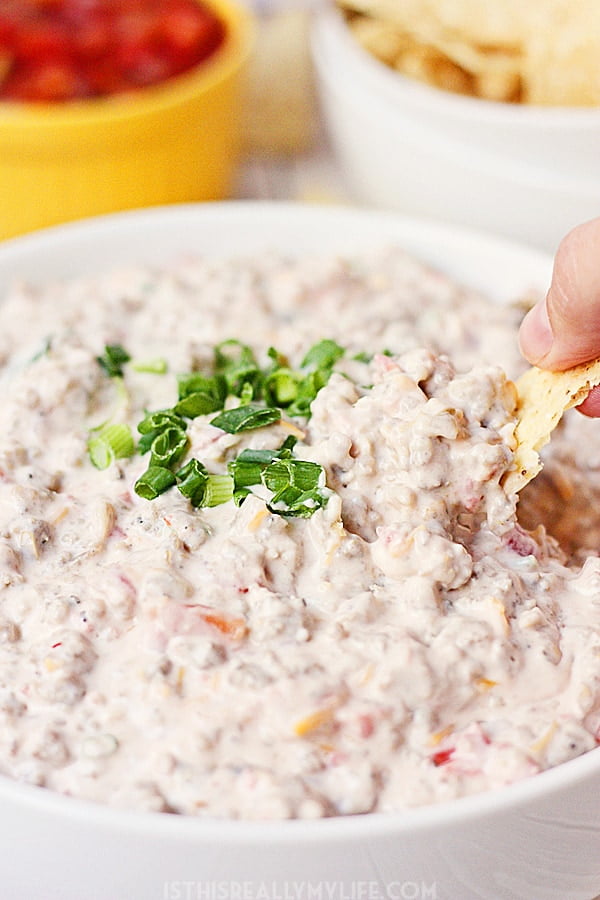 .

Spicy Sausage Dip
This creamy, cheesy spicy sausage dip received rave reviews at a recent family party. It is the perfect appetizer for feeding a crowd during the holidays.
Author:
Emily ~ isthisREALLYmylife.com
Ingredients
1 lb hot ground pork sausage
1 (8-oz) package cream cheese cut into quarters
1 can regular Rotel, drained
½ cup Mexican blend (or cheddar) cheese
2 to 3 T chopped green onions (to taste)
Instructions
Brown sausage in a large skillet over medium heat. Drain excess grease.
Place sausage, cream cheese, Rotel, cheese and green onions in slow cooker. Cook on low for 3 to 4 hours or until hot, stirring occasionally to combine ingredients.
Alternate preparation (if you're in a hurry): Brown sausage and drain excess grease. Add remaining ingredients and stir until well combined and thoroughly heated. Transfer to slow cooker to keep warm.
.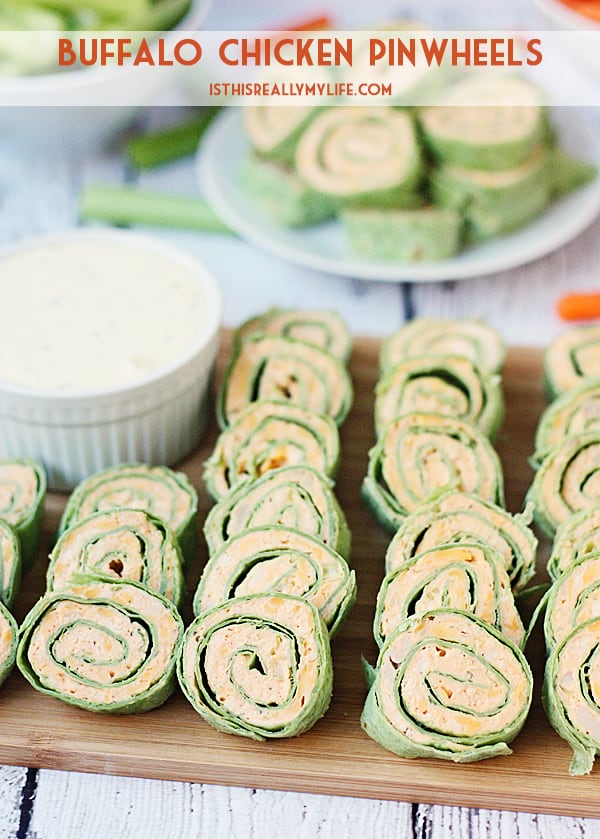 .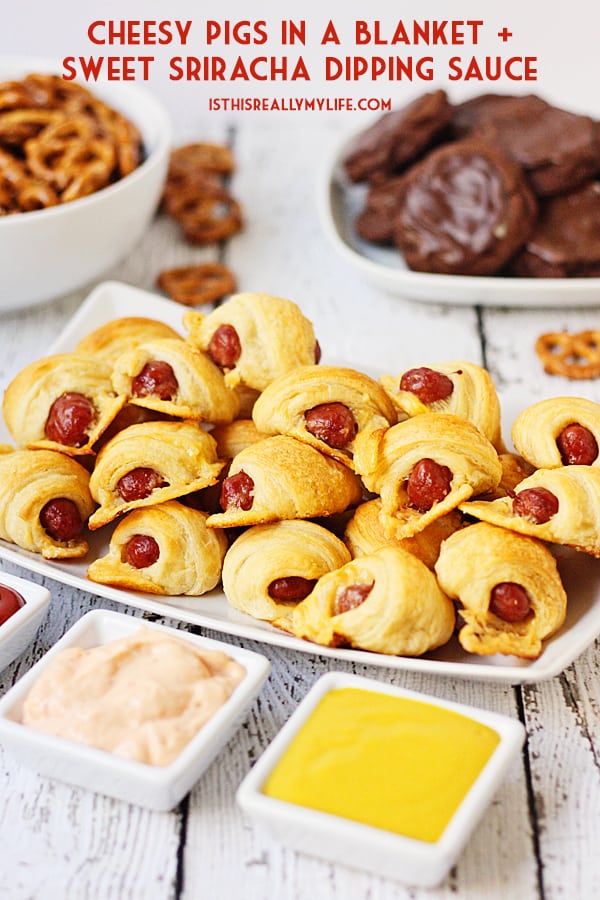 Cheesy pigs in a blanket with sriracha dipping sauce
.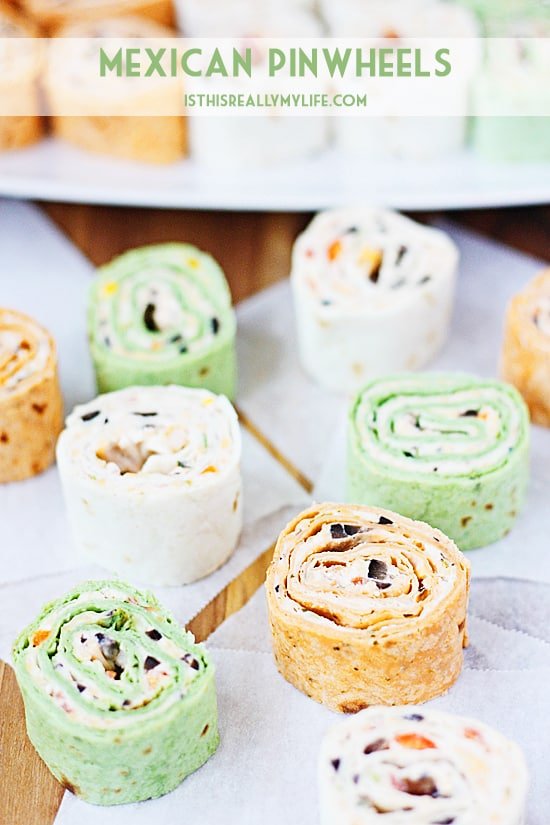 .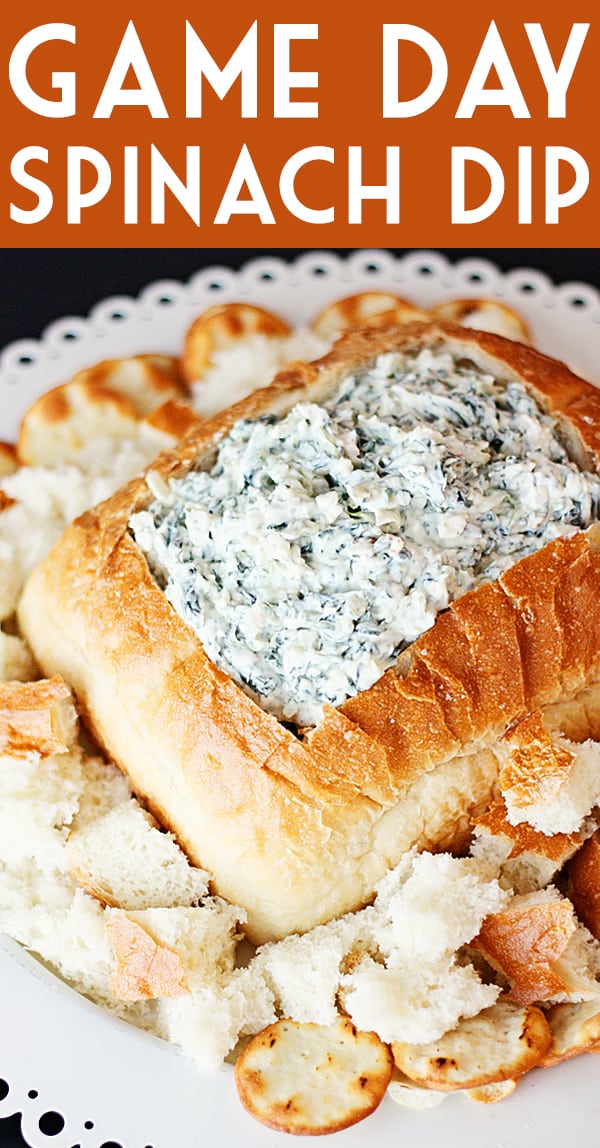 .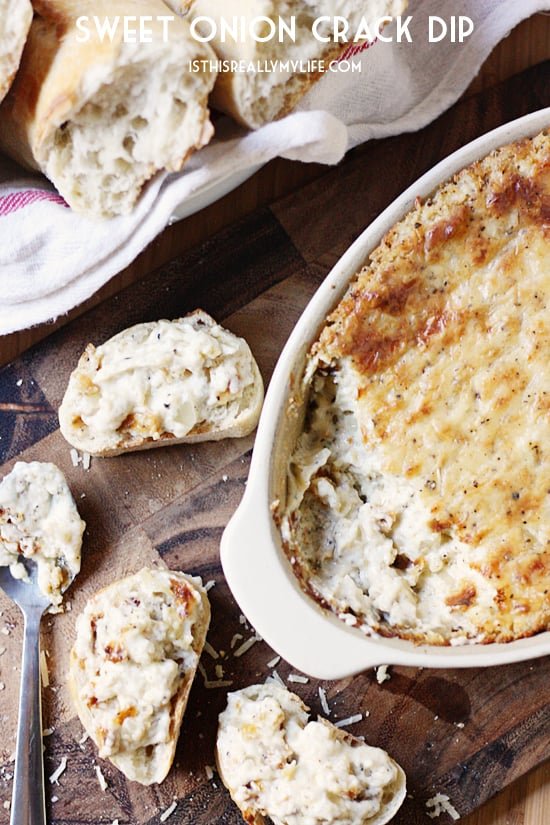 .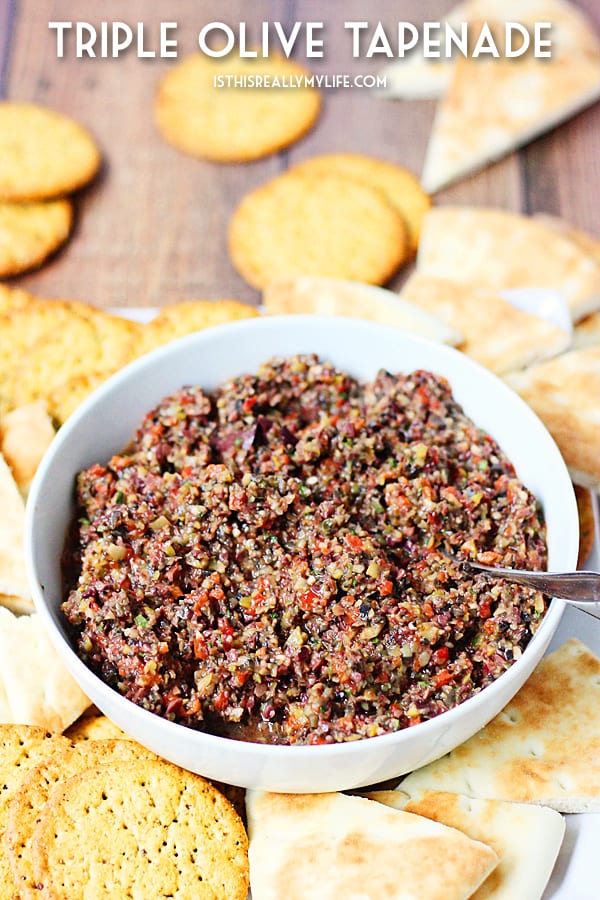 .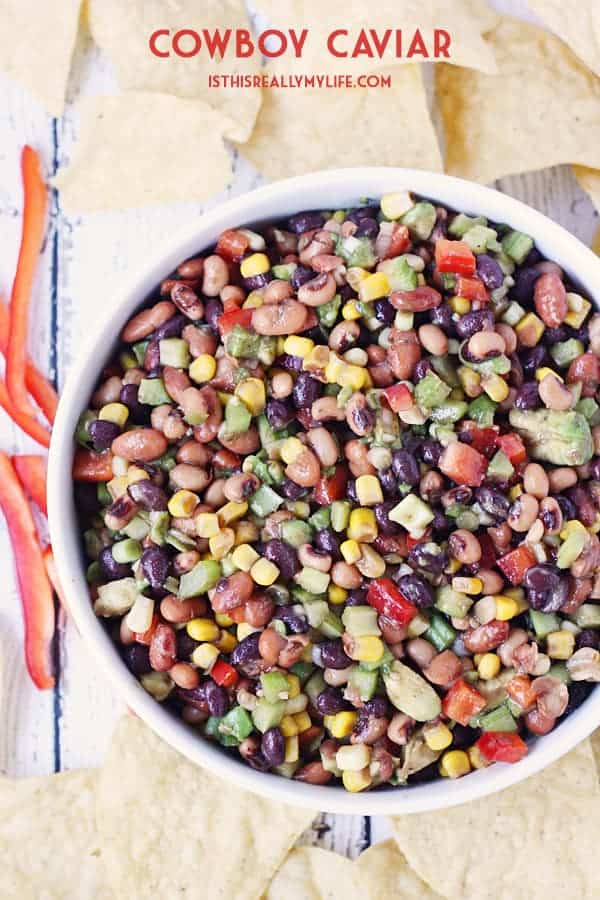 .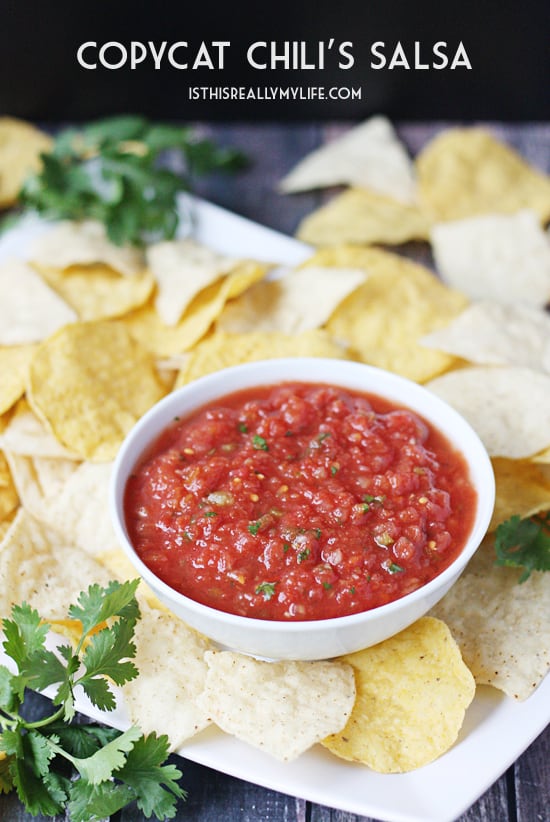 .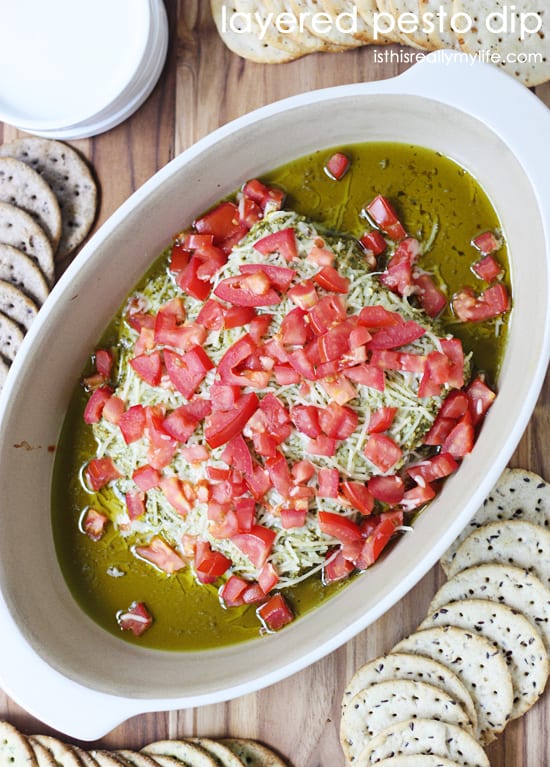 .
.
Visit my best of Is This Really My Life Pinterest board for more "yummy" posts.
.
.

Feel free to "like" Is This Really My Life on Facebook. It won't always earn you an extra entry in a giveaway but it will give you warm fuzzies.
Don't forget to sign up for free Is This Really My Life updates via RSS or email so you don't miss a single awesome post.
.