Sneek-A-Boos, with its adorable Boo the bat, is sure to "sneak" its way into your Halloween traditions this year. What will he bring, a trick or a treat?
.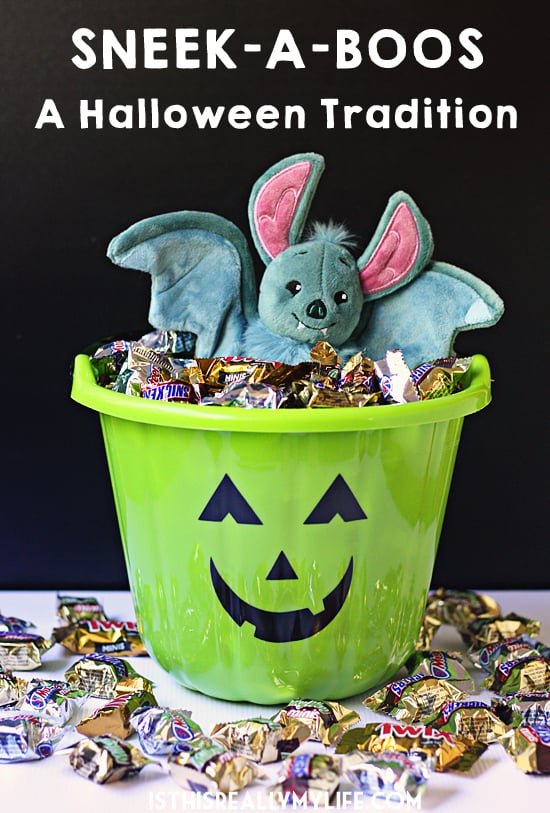 Sneek-A-Boos provided product for the review but all thoughts, opinions and warm-hearted feelings for this adorable bat are mine. Post may include affiliate links.
.
Move over, Elf on the Shelf! There's a new kid—or bat—in town! Okay, maybe that mischievous Elf doesn't have to move anywhere since he's all about Christmas and I'm talking Halloween, but if I had to choose between the two, Sneek-A-Boos would win every time.
I've never been a fan of Elf on the Shelf. I know, it's like I have no Christmas spirit whatsoever. The truth is the holidays are so dang crazy, I'm lucky to remember to shower. Plus, that Elf causes some serious messes and I don't need one more mess to clean. This frazzled mom ain't got time for that.
.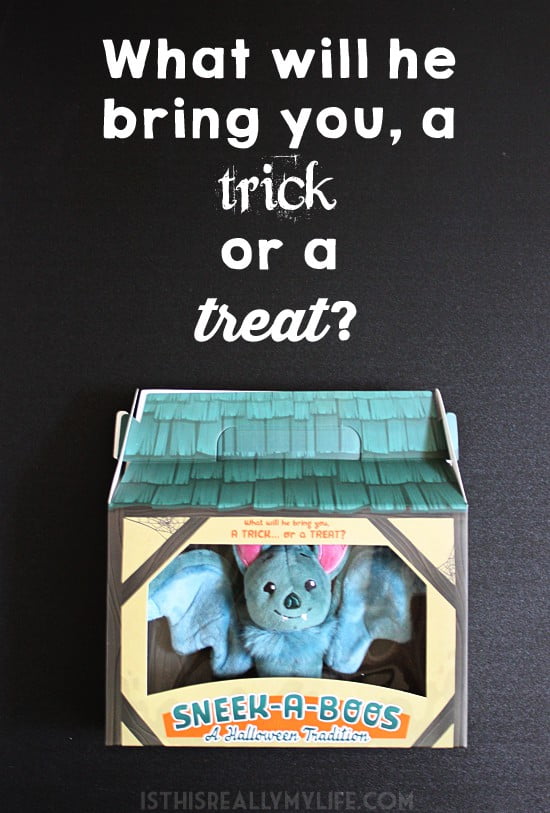 .
Don't ask my why Boo the bat seems to be far less work (and mess). Maybe it's because Halloween isn't quite as crazy as December. Or maybe it's because that cute little bat face appears less likely to get into trouble than his North Pole friend. Boo also has bendable wings and ears plus tiny hooks so you can easily move him into different positions, including his most favorite position: upside down,
.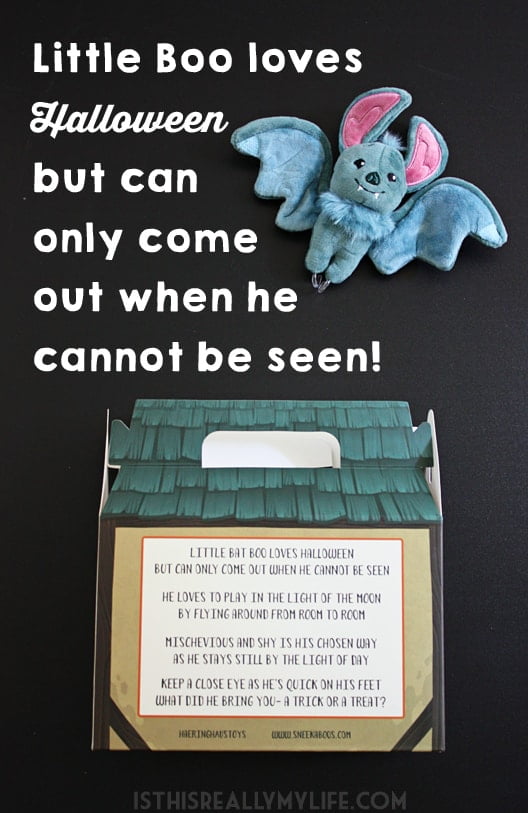 .
What is Sneek-A-Boos other than the cutest little bat you've ever seen? It's a new Halloween tradition and poem centered around Boo the bat, and each day Boo brings either a trick or a treat. This system is far more manageable for me, especially since Boo will most likely leave a treat due to Mom's love of Halloween candy (i.e., it's always on hand). Although Boo eating all the Twix and leaving empty Twix wrappers might be a pretty awesome trick…
.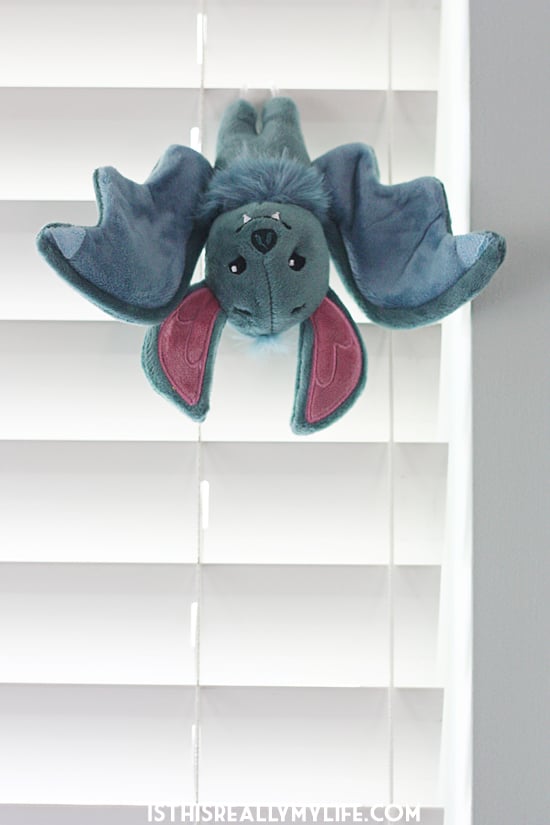 .
Isn't Boo the the bat the cutest thing ever? Like, EVER?
.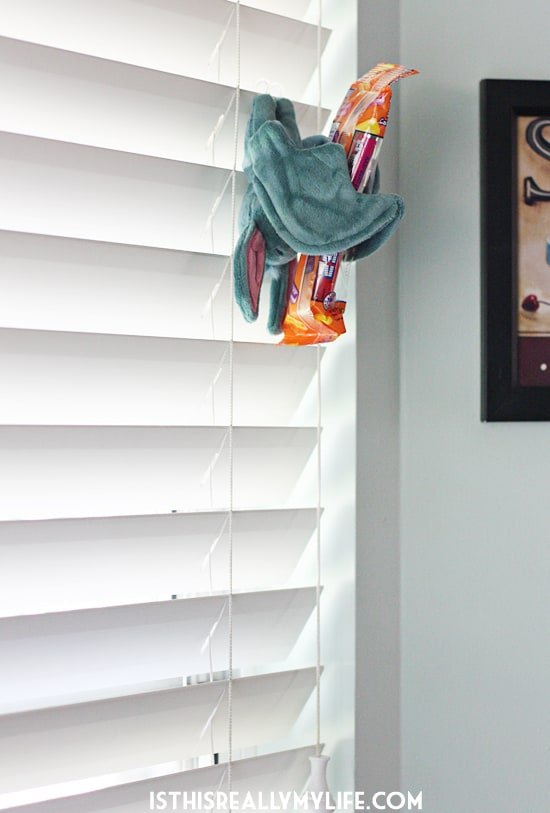 .
Looks like he has a treat this time!
.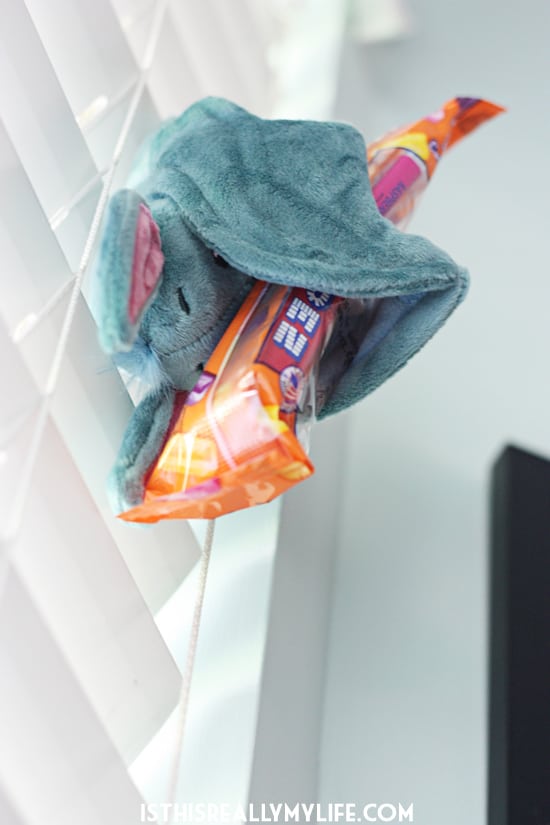 .
I just can't resist that cute little face! He's so excited to be our new Halloween tradition!
.
But Sneek-A-Boos is more than Boo the bat and his armful (wingful?) of tricks. Mindy, the creator of Sneek-A-Boos, came up with the idea after the devastating loss of a second child.
We lost our baby girl half way through the pregnancy. The holidays were around the corner and we wanted to create a tradition for our family and son to help cope. We wanted to produce this product for families to create their own memories. We also wanted this product to be a force for good and benefit children in need.
Sneek-A-Boos has teamed up with a 501(c)3 non profit called The Shamba Foundation, an orphanage and school in Kenya dedicated to helping abandoned children get the education, shelter, food and love they need to have a better future. A large portion of the profits from the sale of Sneek-A-Boos benefits this awesome foundation.
Though I'm giving away a Sneek-A-Boos as part of today's feature, I wouldn't wait to purchase one. October 1st is only FOUR days away; Amazon Prime will get Sneek-A-Boos to your house in plenty of time for Boo the bat to start tricking and treating. And if you win, you can always gift that sweet bat to someone else.
Click HERE to order you Sneek-A-Boos and fall in love with a new Halloween tradition.