I know, I know. A pot roast slow cooker recipe isn't necessarily a summer favorite, but yesterday I had a frozen roast begging to be cooked. How could I say no even if summer is in full swing?
This Awesome Slow Cooker Pot Roast from Allrecipes.com is my go-to slow cooker roast recipe. If you want to fancy it up a bit, salt and pepper the roast and brown in a pan before placing in the slow cooker. Round it out with my "famous" homemade dinner rolls and a green salad and you're good to go—even in 90-degree heat!
...
Awesome Slow Cooker Pot Roast
2 (10.75-oz) cans condensed cream of mushroom soup
1 (1-oz) package dry onion soup mix
1 1/4 c water
5 1/2 lbs pot roast
In your slow cooker, mix the cream of mushroom soup, dry onion soup mix and water. Place the roast in the slow cooker and coat with the soup mixture. Cook on high for 3 to 4 hours or on low for 8 to 9 hours.
Don't forget to serve the roast with a side of these babies:
...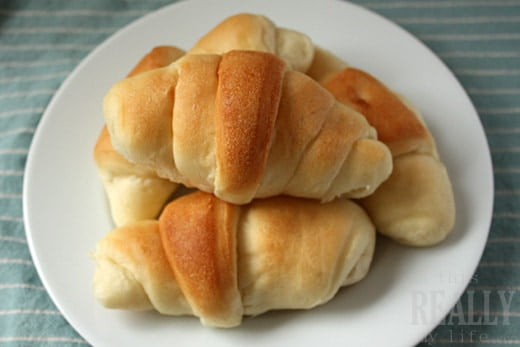 roll recipe here
...
Previous Slow Cooker Anyday recipes: