Becky (@slcfoodie) is adorable. ADORABLE. I met her in person at Eva's in downtown Salt Lake City, which was followed by an evening listening to her uber talented husband, Josh Rosenthal. I have loved Becky ever since! She knows her way around Utah's eating establishments and her kitchen and chronicles her adventures on The Vintage Mixer. She's also the perfect lunch date when hitting up Lone Star Taqueria!
Good cooking always is a rich reward to those enjoying the meal. Slow cooking is a reward to the cook as well as those partaking in eating. Coming home after a long day's work to a fully cooked, warm, and filling meal, grants a sigh of relaxation to everyone involved.
This recipe for slow cooked chicken is one of the simplest and most flavorful meals you'll ever try. If you only have a few minutes around lunch time to put this together, this recipe is perfect. I make it several times throughout the fall. Right now, you can find the best and most fresh Hatch New Mexico Chiles for sale at Whole Foods and other supermarkets around Salt Lake. What you get from hours of marinating chicken with these tasty chiles is a moist and flavorful chicken that is limitless in possibilities.
With the chicken you could make tacos, soup, quesadillas, chicken and rice, chicken paninis, or just about any Mexican dish you can think of.
…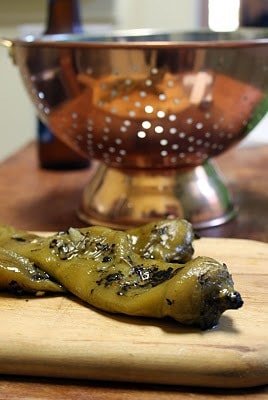 …
Slow Cooked Chicken with Roasted New Mexico Green Chiles
Serves 4
2 chicken breasts (or enough for 4 people)
2 roasted green chiles, diced
1 Tb olive oil
Seasoning (I used salt, pepper, cayenne, garlic powder)
1/2 c water or beer (I've tried both and enjoyed it either way)
Heat olive oil over medium high heat in a Dutch or French oven over the stove. Season the chicken breasts on both sides with spices of your choice. (We like ours pretty spicy so we are generous!) Place chicken and green chiles in the large pot/French oven with olive oil and cook each side for about 5 minutes or until the chicken is barely browned. Add water/beer to chicken, cover pot, then turn heat to low. (I have a really low setting on my stove so use your lowest setting.) Then you walk away and let the chicken simmer until dinner time. I usually start cooking it around 10am if I want it to be ready to serve around 6pm. *If you use a crock pot, cook on low for 5 hours.
…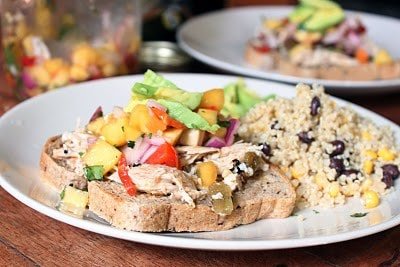 …
Previous Slow Cooker Anyday recipes: