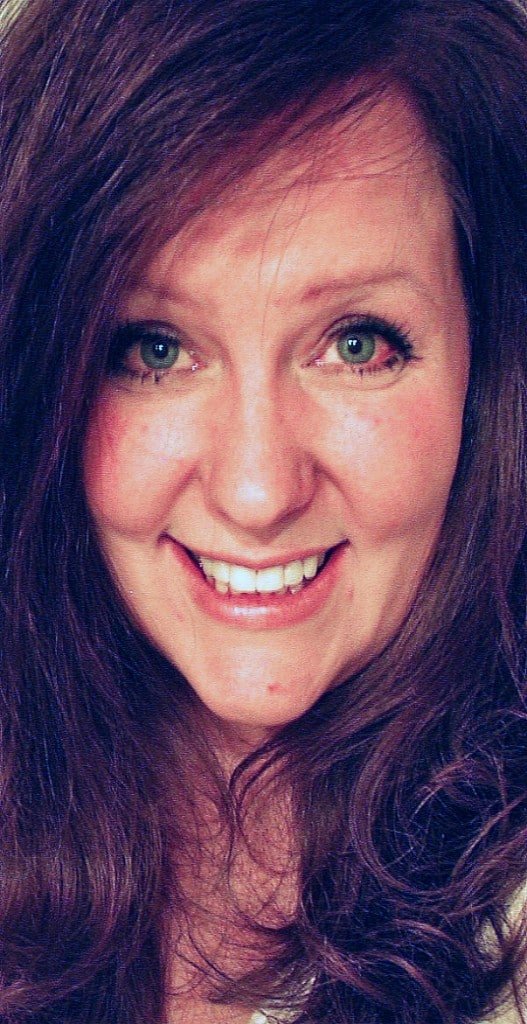 I have a fond place in my heart for Barbie. I don't know her that well, but I do know she is a kind, thoughtful person. I have yet to meet her in person, but I've discovered she doesn't live too far away so maybe some day I will! Her site Cookie Wednesday by Barbie has some delicious recipes and this post featuring a "Should you shave your legs?" flowchart is one of my faves!
"Confession: Until recently I was scared of my slow cookers. I have made a couple attempts, using them to make roast with potatoes and carrots. One turned out just awful, like what I would assume eating leather would be like. We needed an electric knife to cut the beast. The other made a lovely roast…at midnight. My slow cookers have simply been taking up space in my kitchen.
In August we welcomed our newest addition to our family, just 43 weeks after the previous addition. Did I mention they are number 8 and 9? Showering suddenly became a chore worthy of making my daily to-do check list. Preparing dinner involved opening the bag of cereal or driving to McDonald's. In January, after reviewing my budget and observing the alarmingly high stack of stretchy pants that had taken over my closet, I realized that I must begin cooking again. Enter slow cooker. It's my new best friend. (Sorry, Lisa.) And while the roast with potatoes and carrots still alludes me, I have found some delicious recipes that are keeping my family happily feed. I hope you enjoy." ~Barbie

…
Rocky Road Chocolate Cake
Because dessert should come first!
1 (18.25-oz.) package German chocolate cake mix
1 (3.9-oz.) package chocolate instant pudding mix
3 large eggs, lightly beaten
1 cup sour cream
1/3 cup butter, melted
1 teaspoon vanilla extract
3 1/4 cups milk, divided
1 (3.4-oz.) package chocolate cook-and-serve pudding mix
1/2 cup chopped pecans
1 1/2 cups miniature marshmallows
1 cup semisweet chocolate morsels
Vanilla ice cream (the recipe says "optional" I say, NOT optional, because it's so yummy!)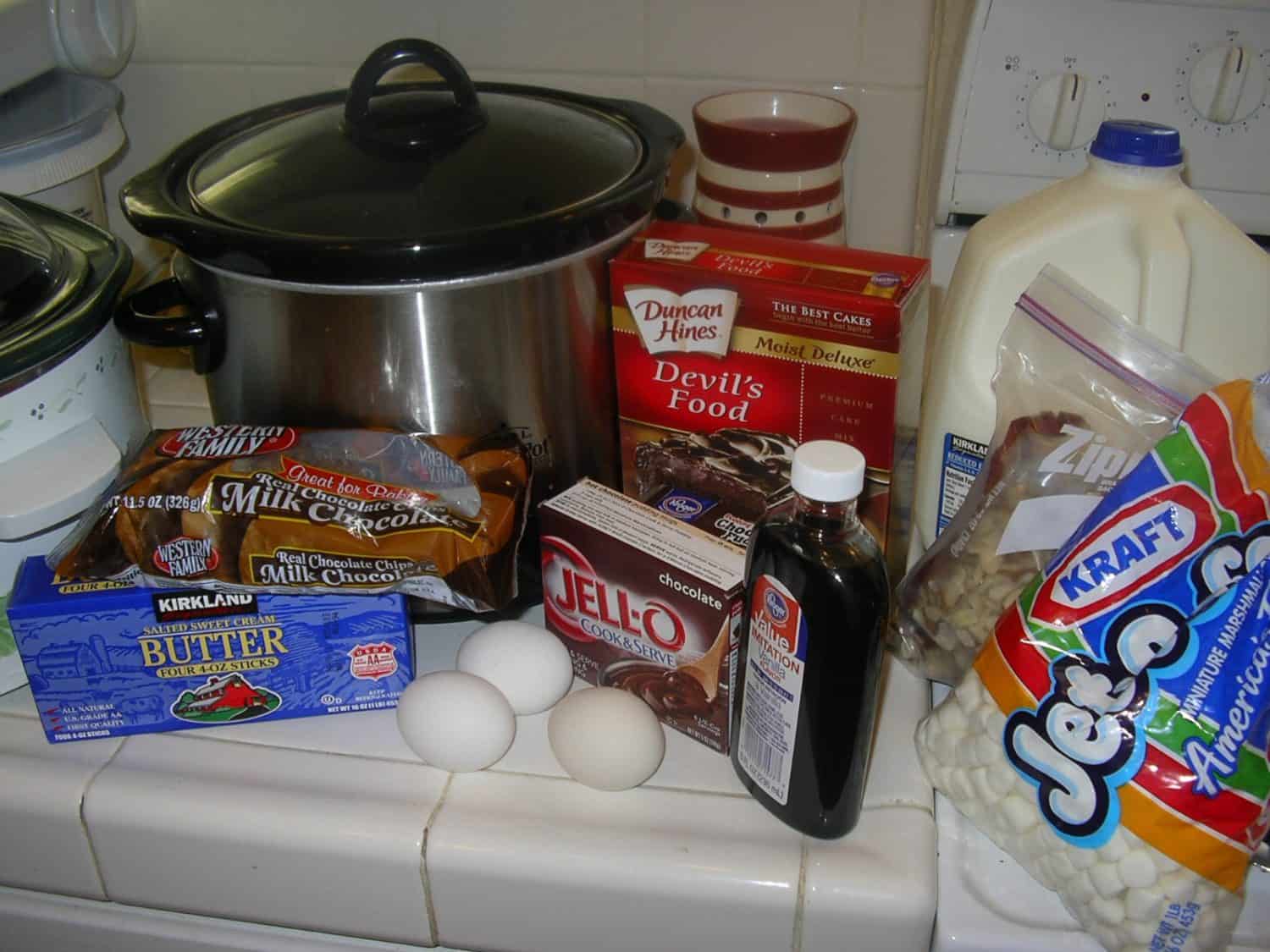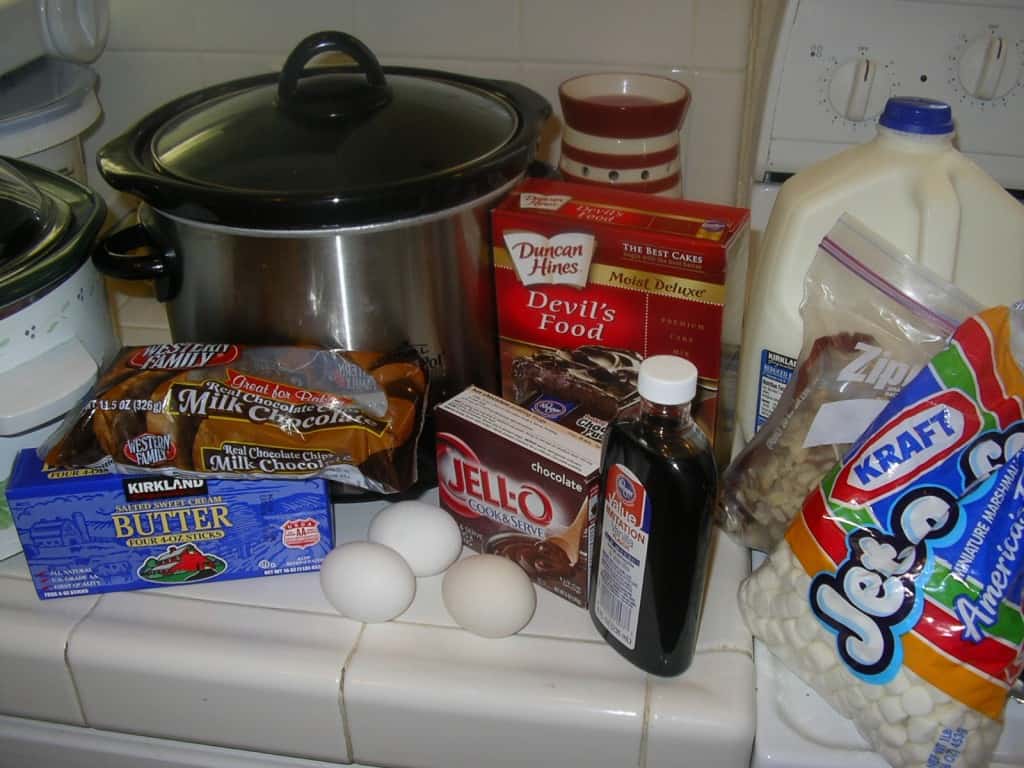 Beat cake mix, next 5 ingredients, and 1 1/4 cups milk at medium speed with an electric mixer 2 minutes, stopping to scrape down sides as needed. Pour batter into a lightly greased 4-qt. slow cooker.
Cook remaining 2 cups milk in a heavy non-aluminum saucepan over medium heat, stirring often, 3 to 5 minutes or just until bubbles appear (do not boil); remove from heat.
Sprinkle cook-and-serve pudding mix over batter. Slowly pour hot milk over pudding. Cover and cook on low for 3 1/2 hours. Meanwhile, heat pecans in a small nonstick skillet over medium-low heat, stirring often, 3 to 5 minutes or until lightly toasted and fragrant.
Turn off slow cooker. Sprinkle cake with pecans, marshmallows, and chocolate morsels. Let stand 15 minutes or until marshmallows are slightly melted. Spoon into dessert dishes, and serve with ice cream, if desired.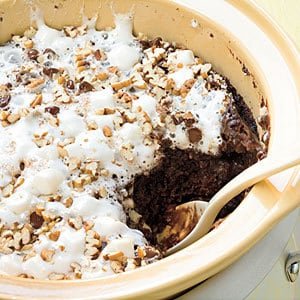 …
Creamy Chicken Tortilla Soup
1 c. salsa
2 cans cream of chicken soup
1 lb. chicken breasts (5 breasts)
2 c. whole kernel corn
1 can black beans
1 c. water
1 tsp. cumin
salt and pepper to taste
4 tortillas, cut into strips
1 c. cheddar cheese, shredded
1/3 c. cilantro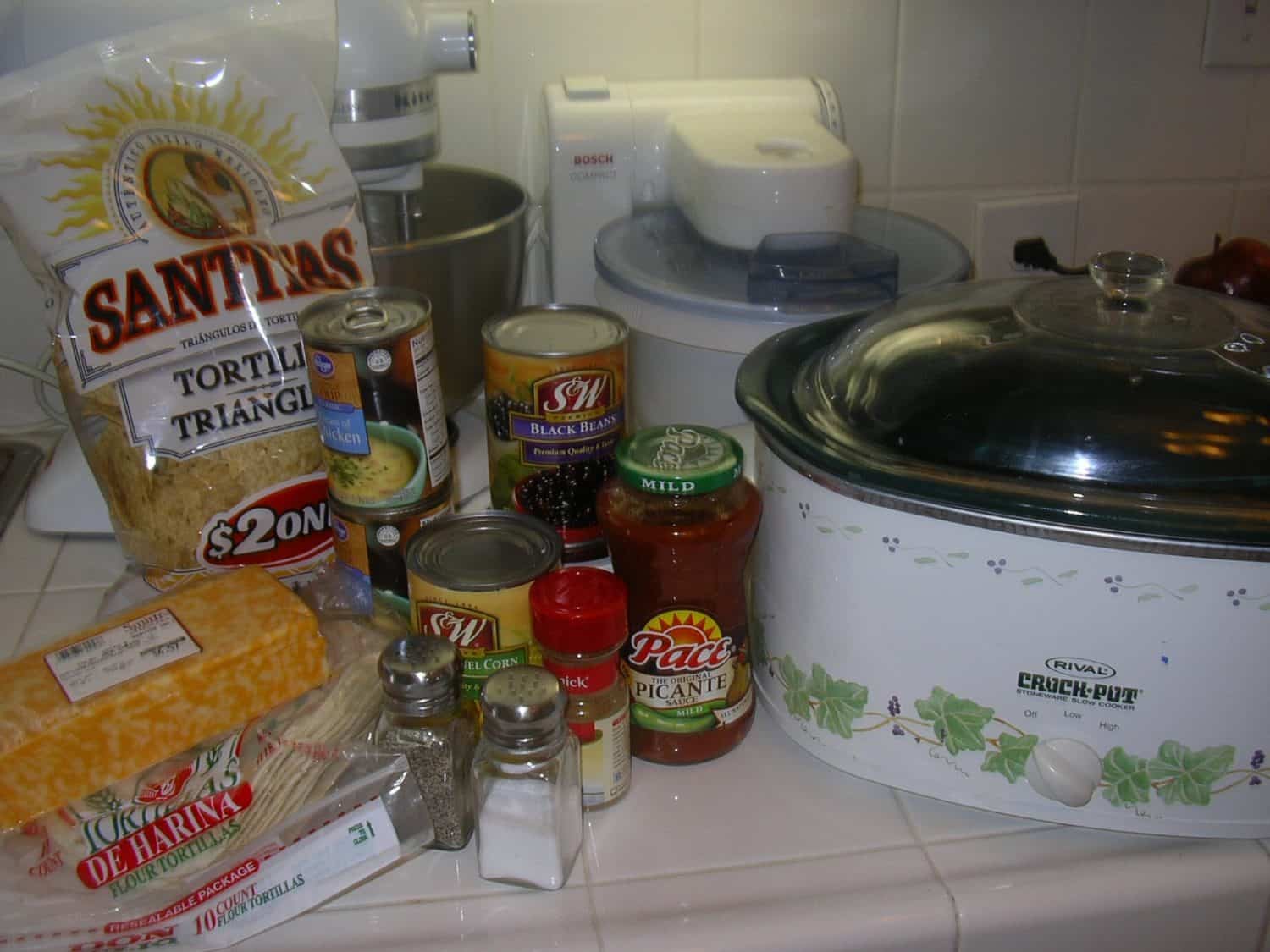 Combine all ingredients with the exception of tortillas, cheese and cilantro in your slow cooker and cook on high for 4 to 5 hours or low for 7 to 8 hours. Stir in tortillas, cheese and cilantro. Cover and allow to cook for another 15-20 minutes. Garnish with tomatoes, cheese, cilantro, sour cream, lime wedges, tortilla chips.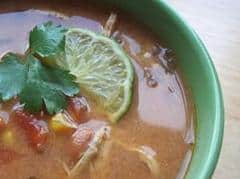 Recipe courtesy of Beth Quinney.
…
Previous Slow Cooker Anyday recipes: