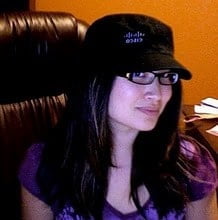 I have yet to meet Stephanie (aka Queen Scarlett) in person, though we had a near miss while I was visiting my parents in California. I've tweeted with her for forever it seems—she always provides great moral support when you're debating over a pair of Badgley Mischka's at The Rack. I love her blog, Frankly My Dear…, and especially love her "Friday: A Family Lives Here" series. Hopefully I'll get to meet Stephanie IRL soon!
"One of the easiest, most crowd pleasing slow cooker recipes I have, is one my lovely friend Sally gave me. Sally is one of my best friends. Sure, based on arbitrary things like age, she could be my mother, but her spirit and mine are of the kindred variety. She and her husband are an example to me of what I want to be one day. The two of them enjoy being together, getting on the motorcycle and jetting out every weekend up and down the gorgeous California Coast, finding lavender festivals, and hole-in-the wall, melt in your mouth seafood spots.
Peperoncini Chuck Roast is simply a satisfying meal. My husband craves it regularly. The girls gobble it up. The peperoncini's aren't "too-hot" spicy, they just add a bit of pizazz. Our favorite way to eat this is on a sandwich, with Havarti cheese. It melts so perfectly over the hot meat. You can serve it up with veggie sides, pasta, quinoa, rice, you name it, be creative. My mouth is watering as I type. The best part? It's a slow cooking recipe. I mean really, is there anything better than dumping it all in, and then waving goodbye as your dinner cooks itself? I would have to say, NAY! So enjoy! Cheers!"
…
Peperoncini Chuck Roast
(Note: 3 lbs of chuck roast feeds my family of four for a few days)
3- to 5-lb chuck roast
2 cans of peperoncinis
2 to 4 cloves of garlic
…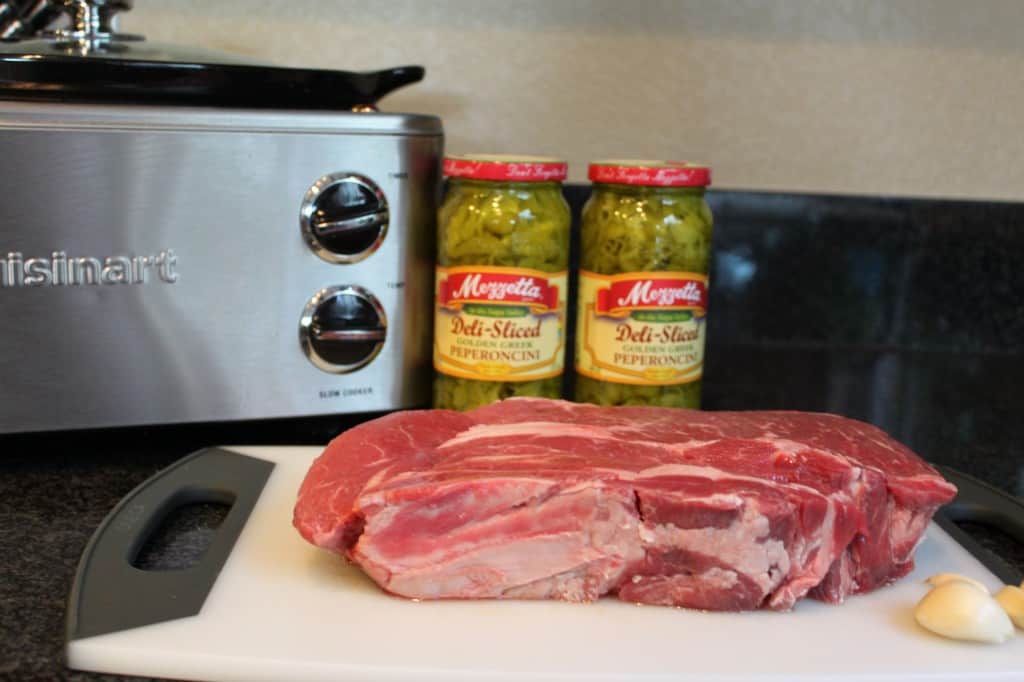 …
Rinse the chuck roast before placing in the crock pot. (It's always wise to do this with all meat and fish from the market.) Pour the two cans of peperoncini's over the roast, including the juice. You can either just toss the garlic cloves right in or mince them. I like to be easy, so I just throw them in.
…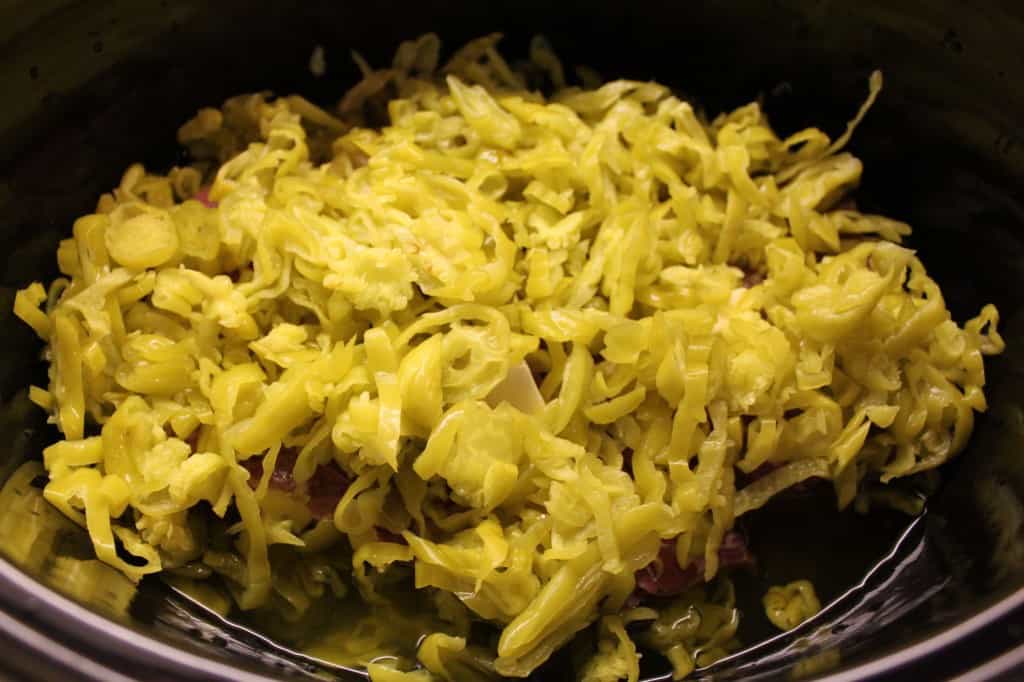 …
Set your slow cooker on low for 5 to 7 hours for 3 lbs of roast; 7 to 9 hours for 5 lbs or more. When you can flake the meat…it's eating time.
…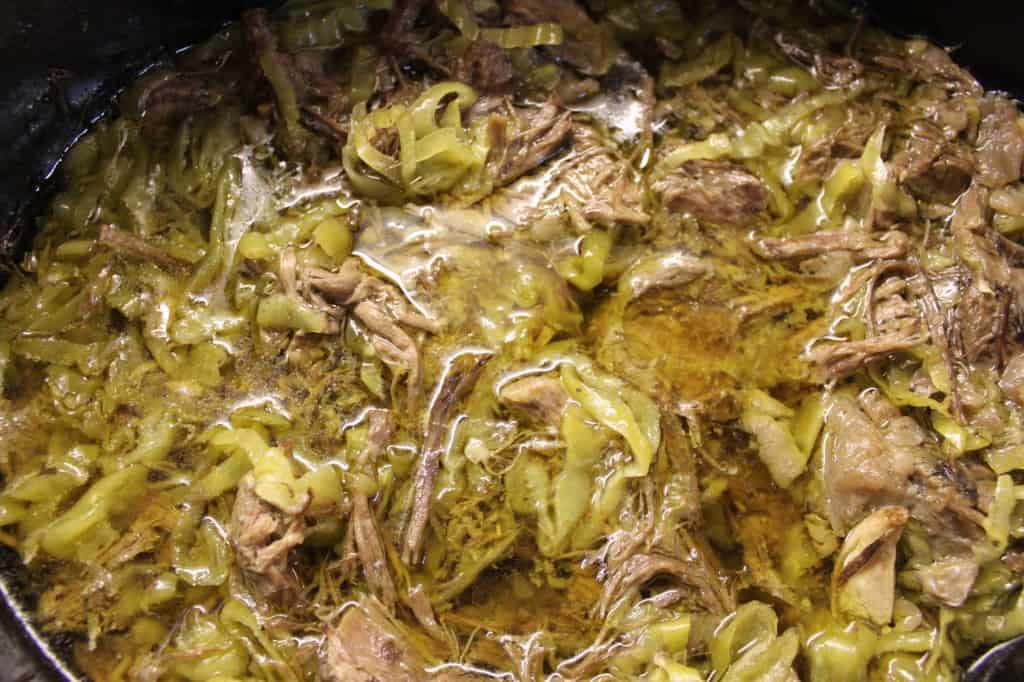 …
For our sandwiches we love to add crisp romaine, creamy Havarti cheese, juicy tomatoes and toasted, hearty, whole wheat bread.
…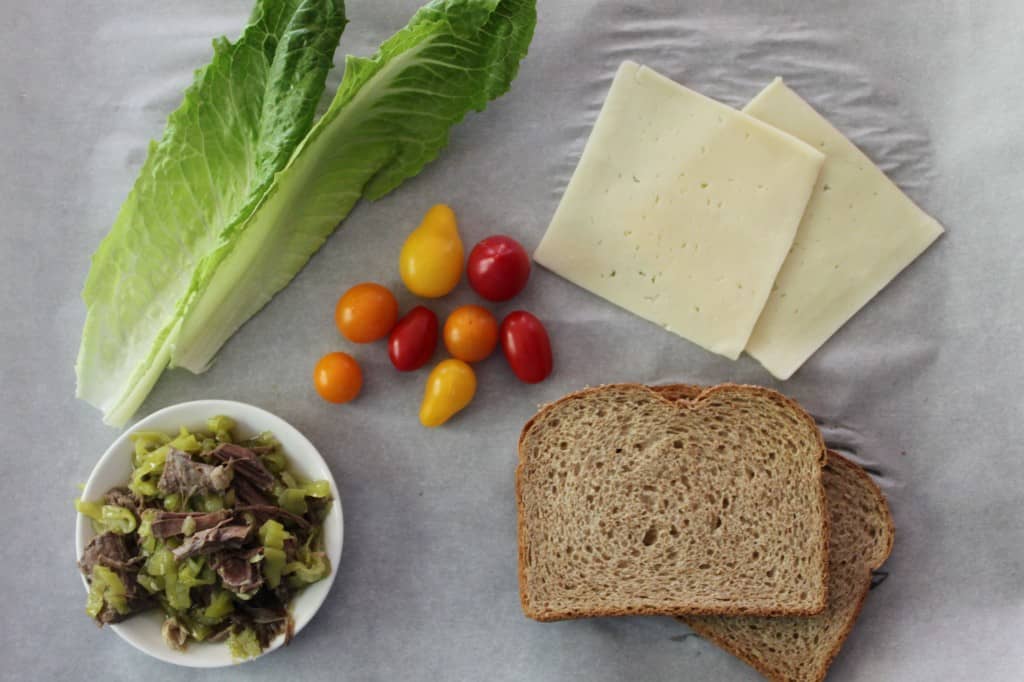 …
The juices from the meat moisten the bread, but you can also add our favorite sandwich spread, Marie's Poppy Seed Dressing, to the bread. Trust me. It's good.
…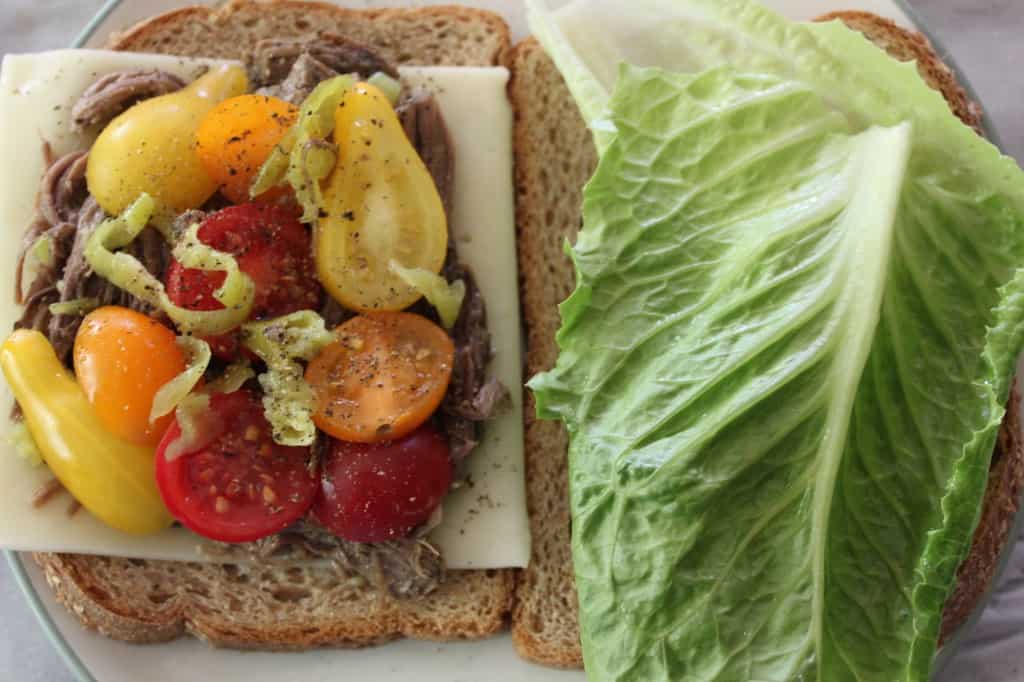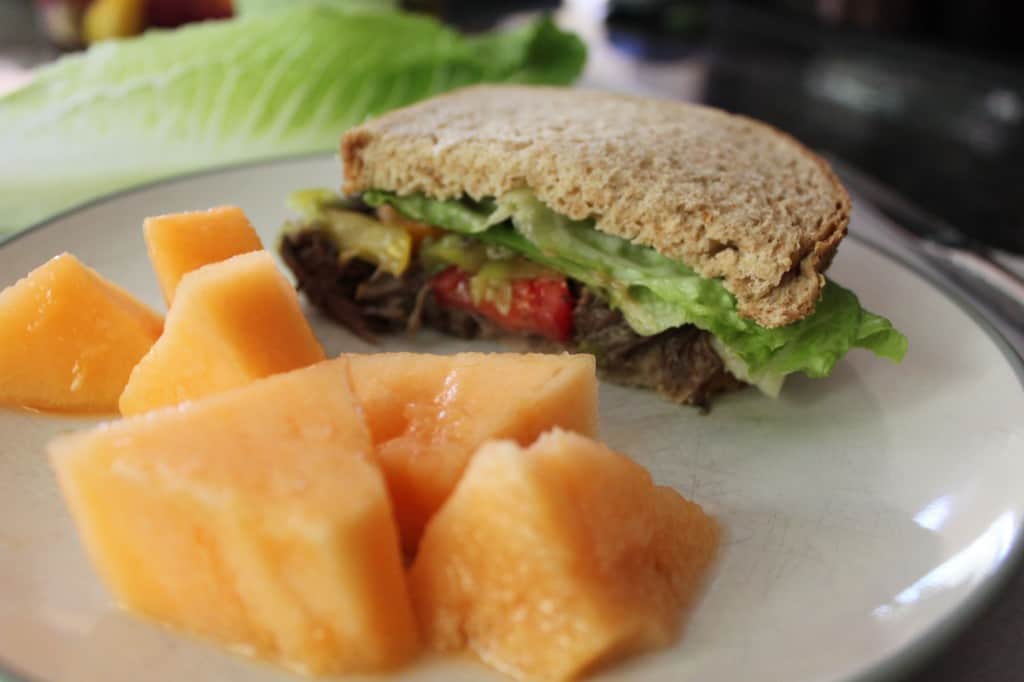 …
Previous Slow Cooker Anyday recipes: