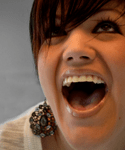 I've featured my beautiful friend Lara before, but that was before she got her latest super sassy haircut. She totally rocks the short, brunette pixie like no other. She also rocks pretty much everything including printables, crafts, motherhood and Diet Coke. And now she can add slow cookery to the list. I can't wait to make her Easy Crock-Pot Sausage Dip for the holidays!
Well, I want to share a really fun food to get ready, and have available for "eating on the run". It's also great for parties, and all the pot-lucks that are coming up over the next 2 months! This is seriously the easiest and yummiest appetizer, you guys. And it DOESN'T look appetizing when you put it in the pot….just throwing that out there. So DON'T FREAK OUT! Just trust me.
…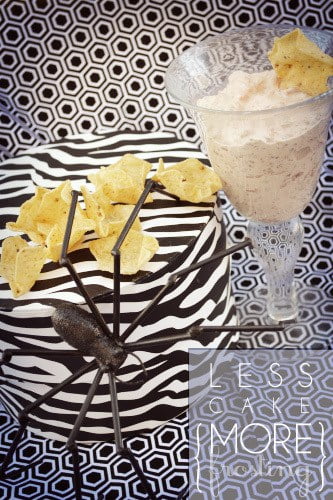 …
Easy Crock-Pot Sausage Dip
1/2 lb. cooked and crumbled plain sausage
1 can RoTel tomatoes (I like mild, but whatever your heat tolerance is; for kids, mild for sure.)
1 block cream cheese
Put it in your crock pot. Stir it periodically as the cream cheese melts. On High it takes about 1/2 hour. But then you'll want to turn it WAY down. Just to warm.
Serve it with chips. We love the scoop-ee kind of chips because they're like little bowls to hold the dip.
…
Previous Slow Cooker Anyday recipes: