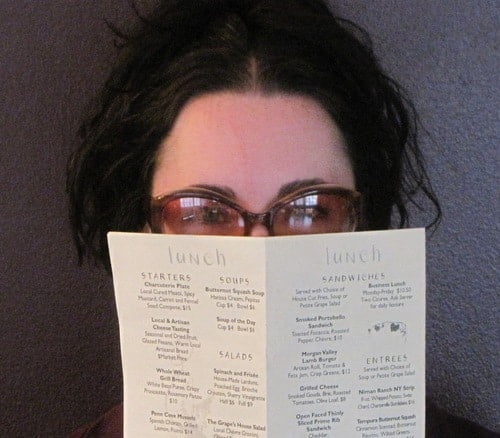 Who knew you could make corned beef and cabbage in the crock pot…and not just on St. Patrick's Day? Heather King, foodie friend and food writer/restaurant reviewer for the Salt Lake Examiner and Salt Lake Tribune, passed along this easy recipe for this popular (traditional) dish. If Heather says it's good, it's good. (I've learned to believe everything Heather says because being a die-hard foodie, she's always right when it comes to food—and being that she's a woman, she's always right when it comes to anything. Period.)
Corned beef and cabbage isn't just for St. Patrick's Day. Or at least it shouldn't be. Every year I forget this and am not reminded of it until after preparing our traditional St. Patrick's Day (March 17th) meal of corned beef and cabbage. I forget what wonderful flavors this meal offers and also how simple it is to prepare.
…

Image by Jeff Kubina, shared via Flickr
…
Corned Beef and Cabbage
Corned beef brisket with spice packet*
1 head cabbage, chopped into large pieces
Place corned beef brisket in slow cooker. Top with spice packet and add enough water to cover. Cook on low all day (place in slow cooker before work) or on high for at least 6 hours or until thoroughly cooked. Add cabbage and cook on high for 1 hour more. Serve with Guinness!
…
Emily's notes
I've read corned beef shrinks by about half when cooking, so you'll want to buy around 1 pound per person.
I found another variation of this recipe on FoodNetwork.com: "

Slow-Cooker Corned Beef and Cabbage

." This one uses fingerling potatoes, carrots, leeks, rutabaga and creme fraeche. Sounds delicious!
…
Previous Slow Cooker Anyday recipes: