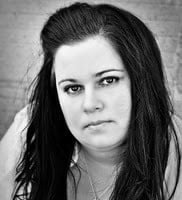 Today's slow cooker recipe comes to you courtesy of my good friend, fellow Sassy and Skypemate Stephanie Hansen from The Daily Blarg. As far as I'm concerned, she is queen of the slow cooker (and queen of a lot of other things like rainbows, unicorns, Snuggies and Bumpits). As long as I can be Steph's lady-in-waiting, then life is good!
"This is one of my favorite and easy slow cooker recipes. I even made it a bit more simple to share with everyone." ~Stephanie
Slow Cooker Chicken & Mushrooms
6-8 skinless chicken thighs (bone in preferably)
1 1/2 lbs of small to medium crimini or button mushrooms (cleaned)
1 large onion diced
3-4 cloves of garlic, minced
1 ½ cups of chicken broth
2 bay leaves
1 ½ tsp of dried thyme
2 T dried parsley
3 tsp salt
1 ½ tsp of pepper
2 T corn starch
1/2 cup dry white wine, optional (decrease chicken broth by 1/2 cup if you choose to add wine)
…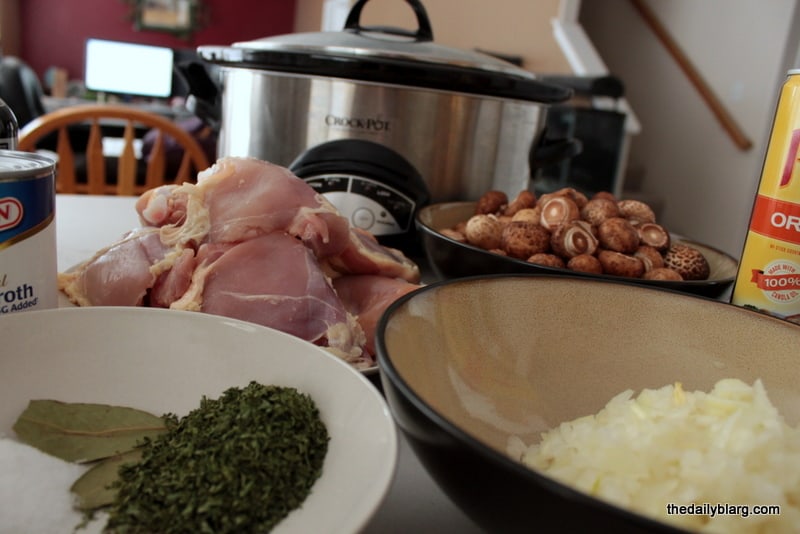 …
Spray slow cooker with nonstick spray. Arrange chicken pieces on the bottom. Add mushrooms, onions, garlic and spices. Pour in chicken broth (and wine if you choose to use it).
…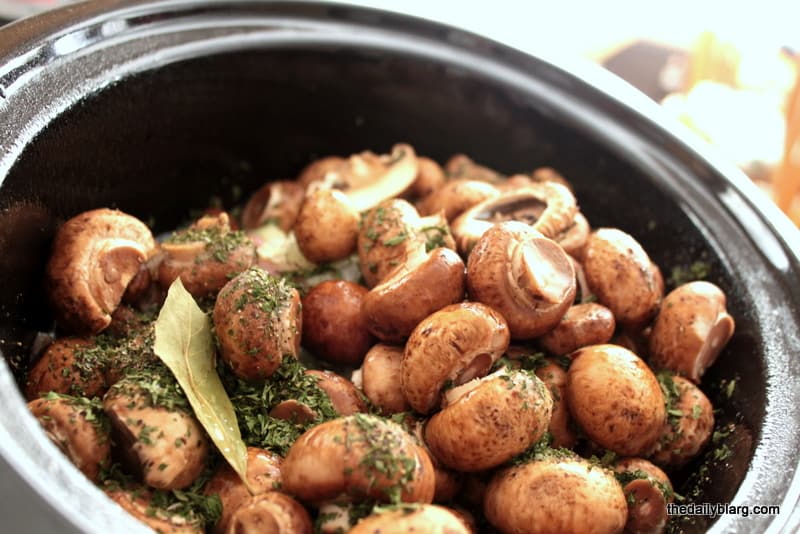 …
Cook on low heat for 6 hours stirring once.
…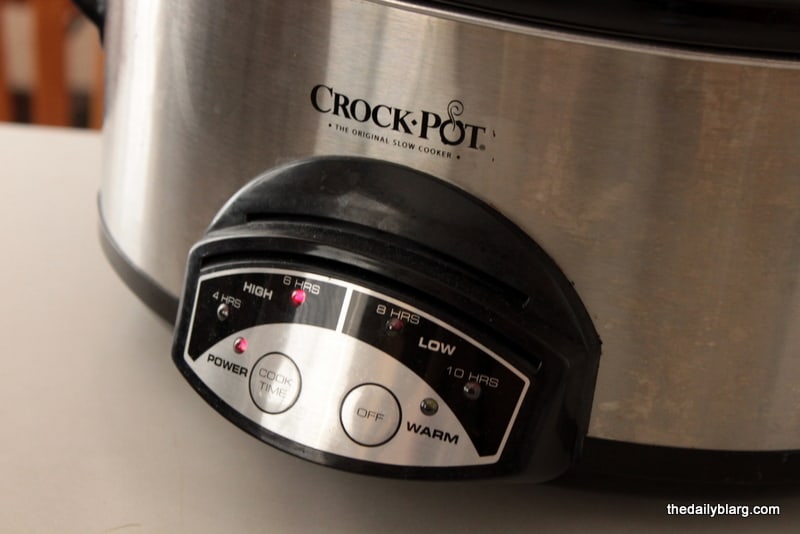 …
About 30 minutes prior to being done, mix cornstarch in a small amount of cold water. Add to slow cooker and mix well to thicken sauce.
…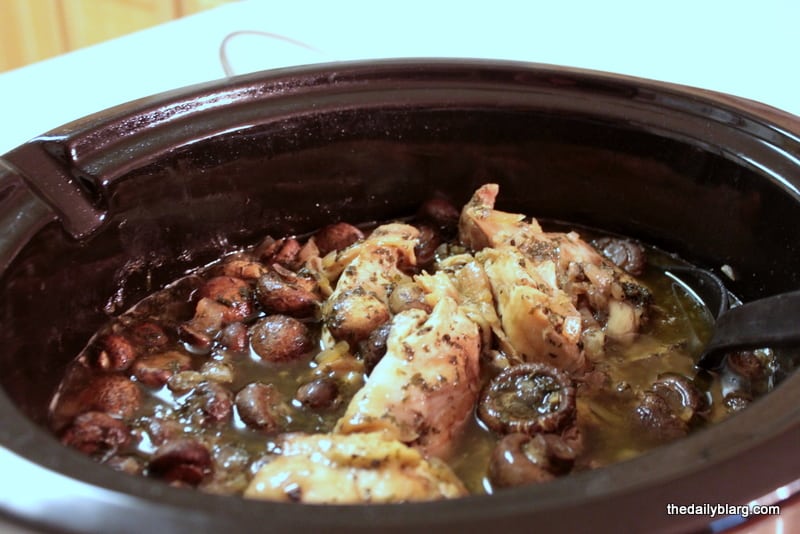 …
Serve over rice or pasta with your favorite steamed veggies.
…