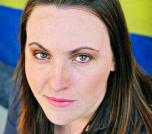 I love my Vanessa from the very top of her super cute freckled face (past her adorable pregnant belly) all the way to the bottom of her stylin', eco-friendly TOMS shoes. How this woman manages to do all she does—running a super fun website; showing moms how to make money blogging; helping companies with their social media and marketing—is beyond me. She even finds time to help promote local businesses with me and our group of Sassies. And she does it without the aid of energy-inducing drugs like caffeine and chocolate. Simply amazing!
"Every time I make this recipe I think, 'Why don't I make this more?' For some reason I only end up making it once or twice a year—usually for when I need to do a crockpot meal and ALSO a meal for guests (which can be tricky). But this is one everyone in this Cafe Rio-loving state loves and is a safe go-to crockpot meal for your family and extra guests. There are actually a few versions of the "Cafe Rio Pork" and this one is the one that has been passed around in my family." ~Vanessa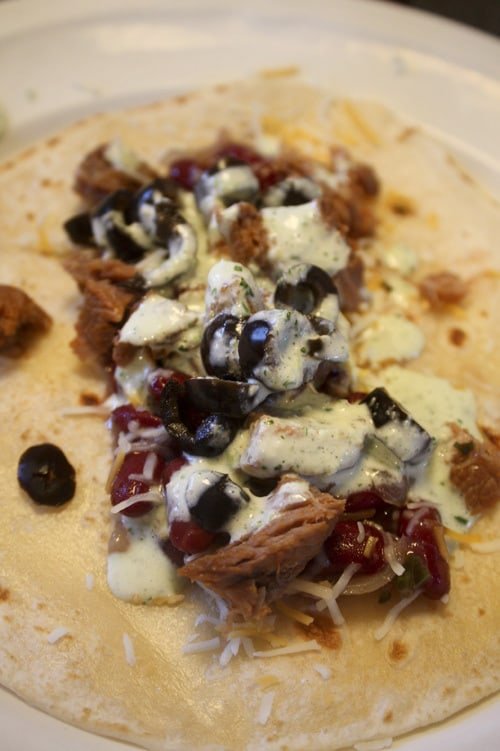 …
Cafe Rio-style Shredded Pork
Note: This makes a huge amount of pork; when I am serving just my four-person family, I cut it in half.
6 lbs of boneless pork roast
2 cans El Pato Salsa de Chile Fresco (Mexican-style tomato sauce; yellow can)
1 can El Pato Jalapeno Salsa (Mexican-style tomato sauce; green can)
1 cup brown sugar
2 cans tomato sauce
4 cloves of garlic, minced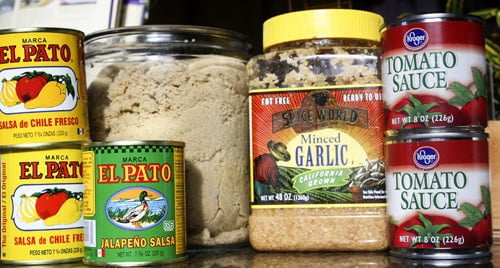 …
Place pork in slow cooker with all ingredients. Cook pork roast on low for about 6 hours until it falls apart. Shred pork and cook on low 1 more hour.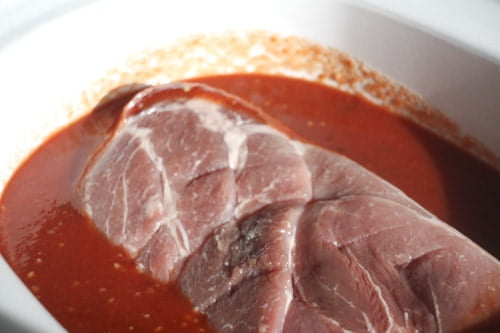 …
Cafe Rio-style dressing
Note: This also makes a lot.
2 tomatillos
1 buttermilk ranch packet, completed (follow directions on back)
1/2 bunch of cilantro
1 clove garlic, minced
Juice of 1 lime
Minced jalapeno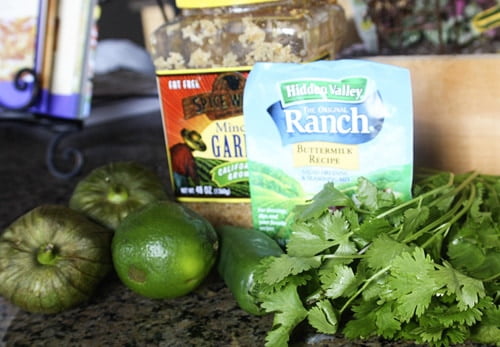 …
Process all ingredients in blender and it is ready to go!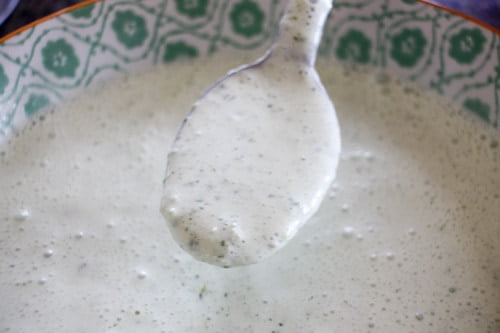 …
You can easily turn it into Cafe Rio salads or burritos by having the right sides: shredded cheese, sour cream, guacamole, olives, pico de gallo, salsa, lettuce, rice, beans and anything else your family loves. Most of this you can prepare ahead of time and have it ready to go in the fridge. Just microwave the couple of things that need to reheating and you're all set!
…
Previous Slow Cooker Anyday recipes: