Thank you Farm Rich for sponsoring this post. All thoughts are my own. Visit your local grocery store to pick up NEW Farm Rich snacks and your family favorites!
This skinny creamy salsa dip made with non-fat Greek yogurt is a healthy and super tasty way to enjoy your favorite appetizers and after-school snacks!
.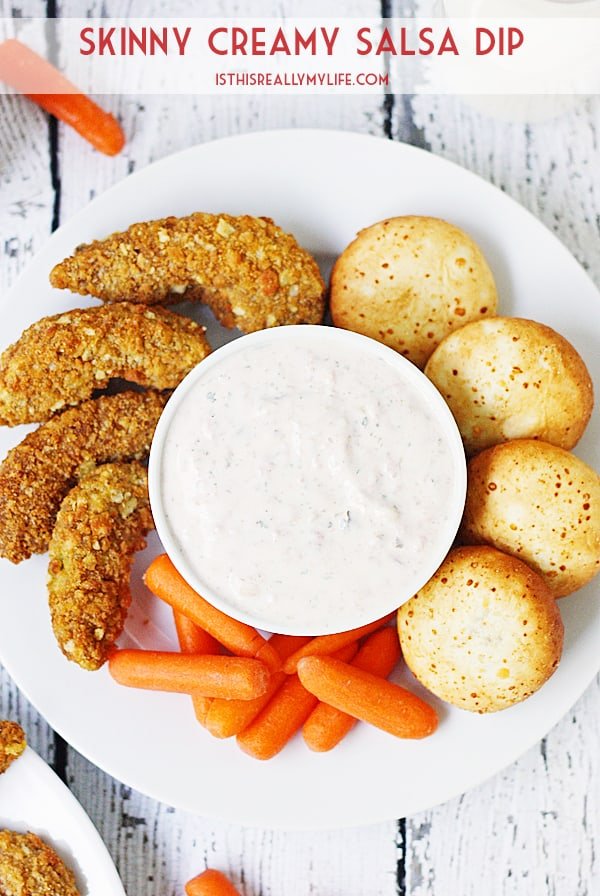 .
Because my kids love to dip, dunk and drown their snacks in all kinds of unhealthy sauces, I wanted a healthy alternative that was easy to make and tasted good enough to fool my kids. That's where this skinny creamy salsa dip comes in.
.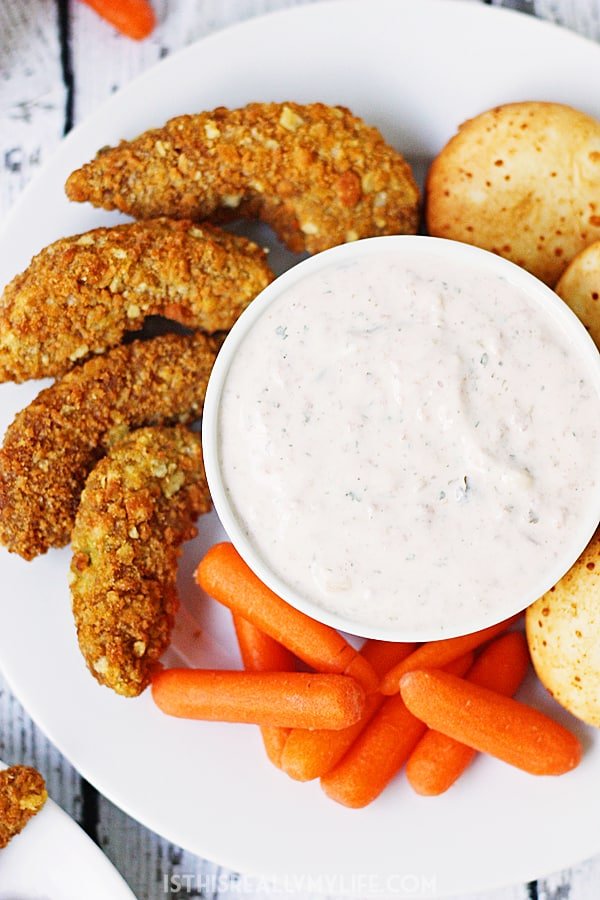 .
This skinny creamy salsa dip combines a few dried spices with non-fat Greek yogurt and low-fat sour cream. The result is a smooth, creamy and healthy dip you can feel good about your kids using to coat their celery sticks or quesadilla slices. Of course, you can totally go with non-fat sour cream but it always tastes a bit off to me.
.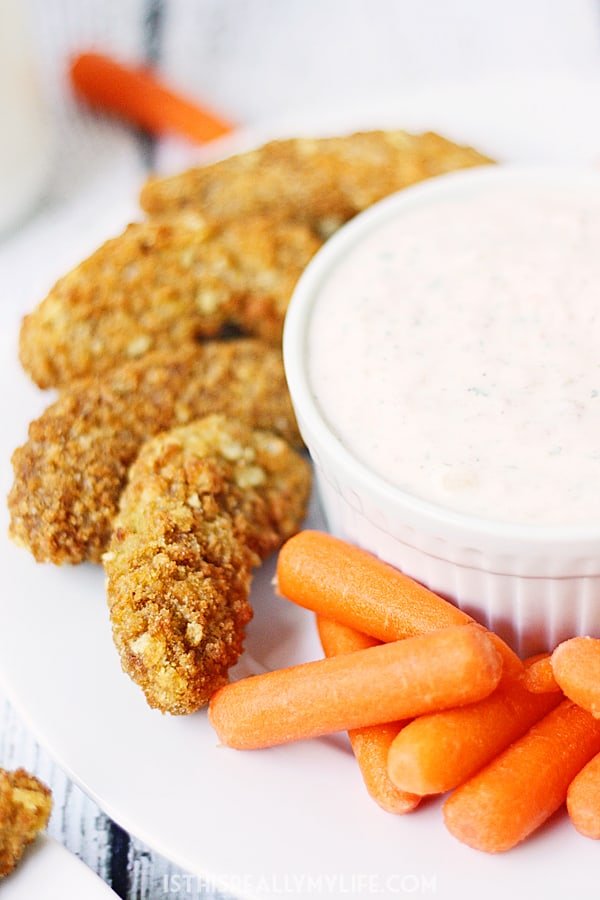 .
I absolutely LOVE this skinny creamy salsa dip. I think it's because I've been making a variation of it since date-night dinners at Chili's in college. This creamy salsa dip pairs deliciously with many Farm Rich snacks and appetizers. We tried it with the Mozzarella Bites and new Avocado Slices to see how they'd do as a quick-and-easy after-school snack. I wanted something that could be ready in minutes (because the kids are always ravenous when they get home) and easily prepped by my youngest two.
.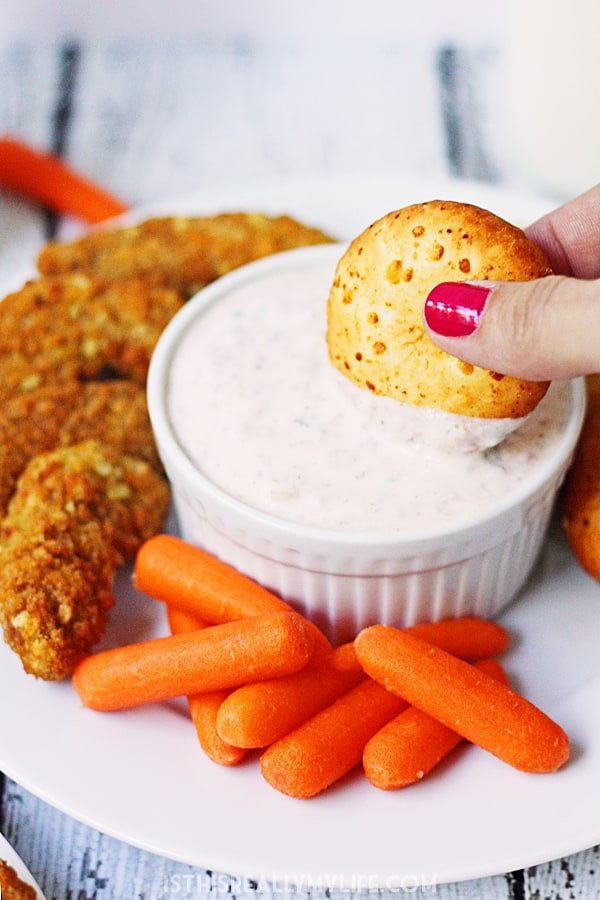 .
Farm Rich is one of America's favorite snacks and appetizers brands and definitely one of ours. It's a good thing they're readily available in the freezer section of my local Walmart! Farm Rich snacks, appetizers and bakery items are made with wholesome ingredients quick-frozen and carefully packaged so busy families can prepare great-tasting food within minutes. I couldn't believe how quickly these after-school snacks came together, especially if you have the dried seasonings pre-made and on hand.
I highly recommend whisking up those dip spices and keeping them readily available!
.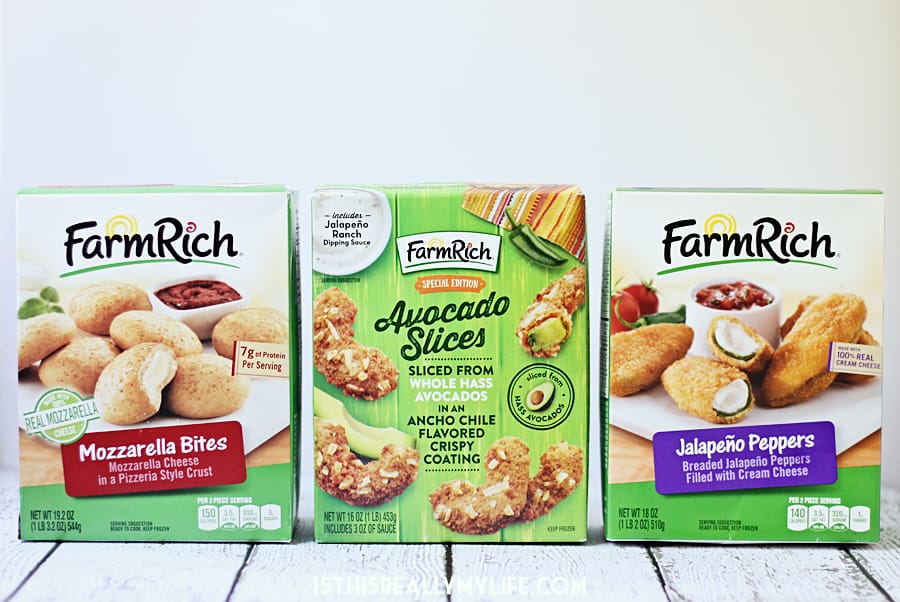 .
The kids love the Farm Rich Mozzarella Bites and I love that they're made with 100% real mozzarella cheese and are a good source of calcium and protein with 0g trans fat per serving. Personally, I was more a fan of the new Farm Rich Avocado Slices; it probably has something to do with the premium Hass avocados and ancho chile pepper breading.
.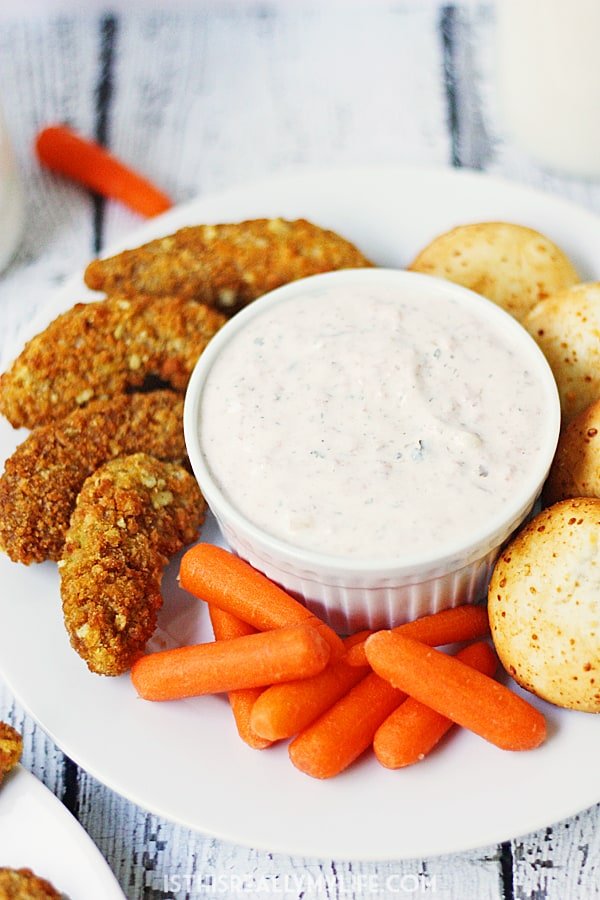 .
For more great after-school snack and weekday meal ideas, click here: http://clvr.li/2tZukxE.
Printable recipe for skinny creamy salsa dip below. Enjoy!
.

Skinny Creamy Salsa Dip
This skinny creamy salsa dip made with non-fat Greek yogurt is a healthy and super tasty way to enjoy your favorite appetizers and after-school snacks!
Author:
Emily ~ isthisREALLYmylife.com
Ingredients
Dip Seasoning Mix
2 T dried parsley
1½ tsp dried dill weed
2 tsp garlic powder
2 tsp onion powder
2 tsp dried minced onion
1 tsp dried chives
1 tsp pepper
1 tsp salt
Dip
½ cup plain Greek yogurt
½ cup low-fat sour cream
½ to 1 cup salsa
Instructions
Whisk together ingredients for dip seasoning mix in a small bowl; set aside.
Combine 1 tablespoon of dip seasoning mix with Greek yogurt and sour cream. Mix until thoroughly combined.
Add ½ to 1 cup fresh salsa (or to taste); stir. Refrigerate at least an hour before serving for best flavor.
Store leftover dip seasoning mix in an airtight container.
.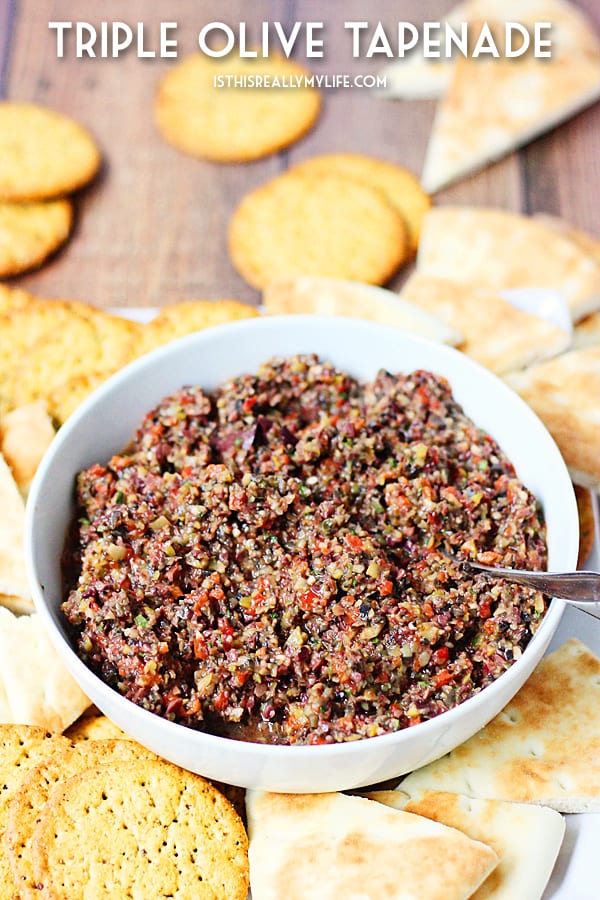 .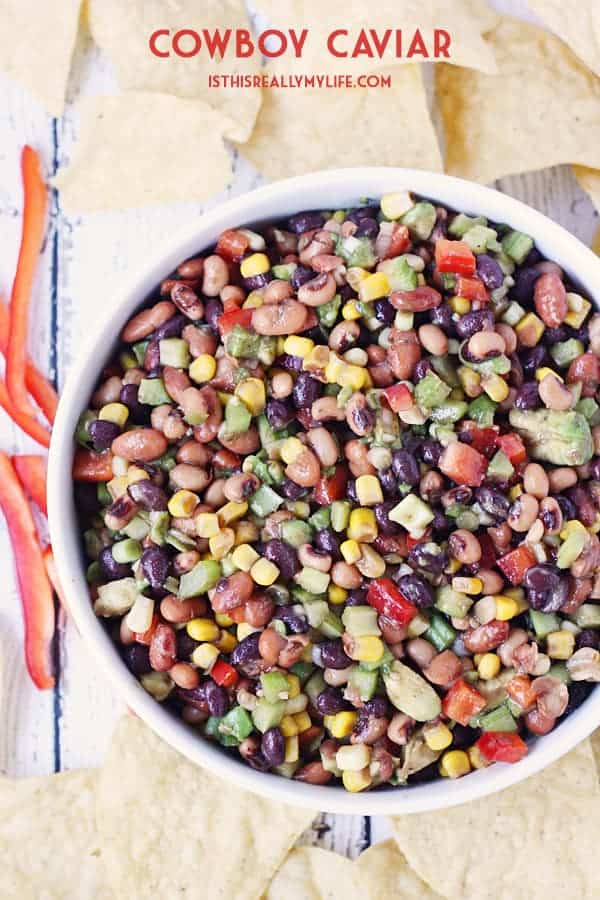 .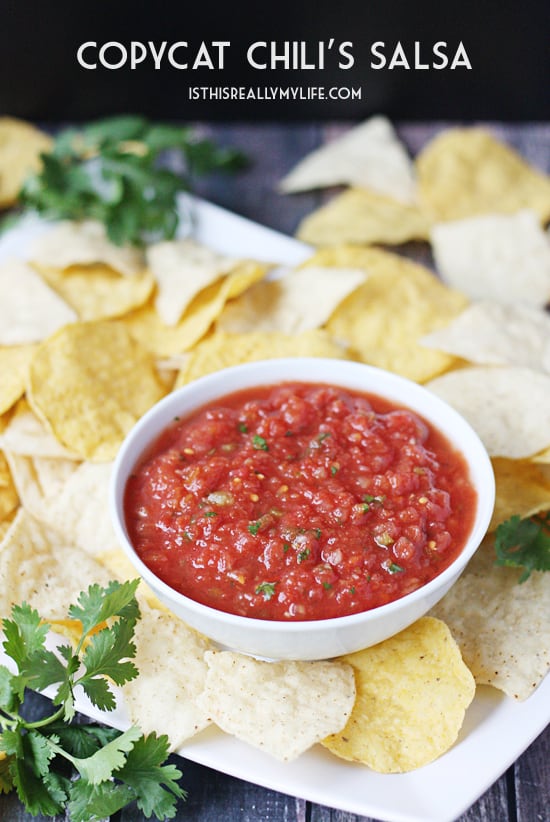 .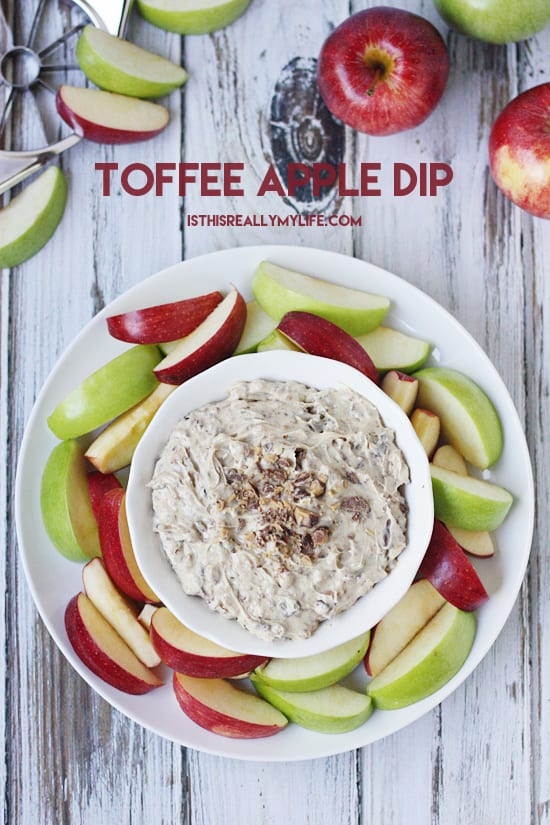 .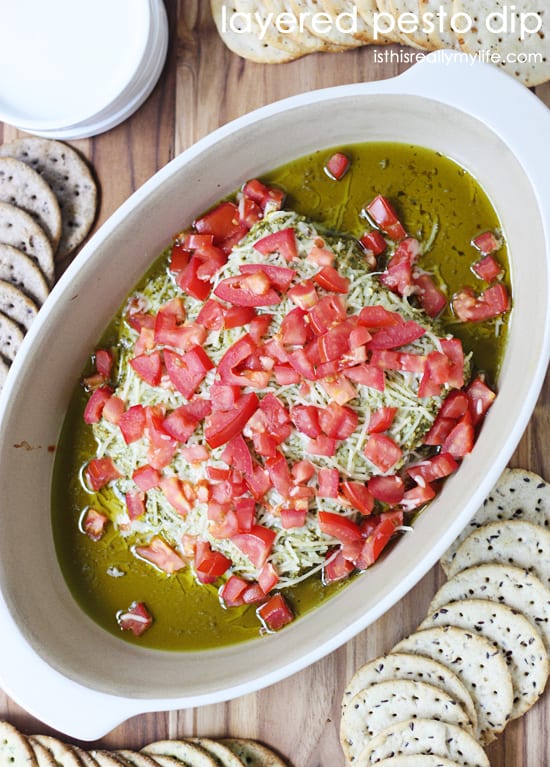 .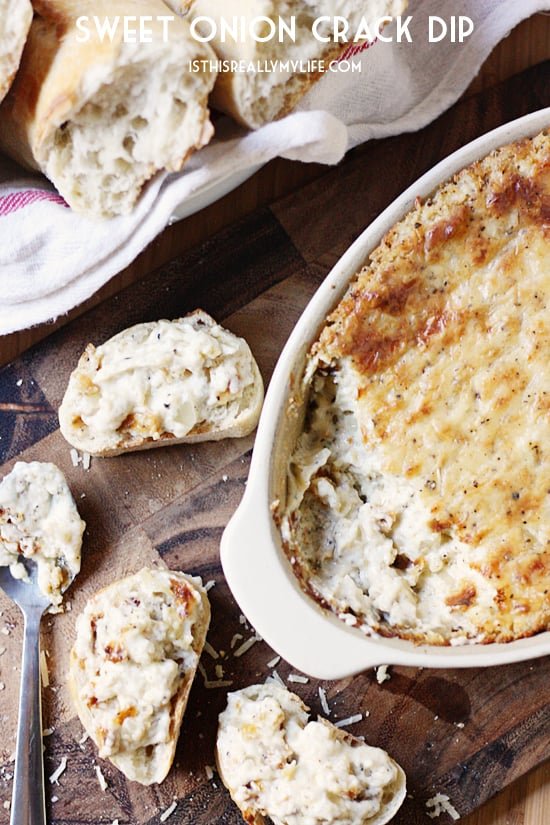 .
I was selected for this opportunity as a member of CLEVER and the content and opinions expressed here are all my own.
.
.
Visit my best of Is This Really My Life Pinterest board for more "yummy" posts.
.
.

Feel free to "like" Is This Really My Life on Facebook. It won't always earn you an extra entry in a giveaway but it will give you warm fuzzies.
Don't forget to sign up for free Is This Really My Life updates via RSS or email so you don't miss a single awesome post.
.