Disclosure: I received a reclaimed wood sign from Signed Yours Truly to review. All thoughts, opinions and true love for my sign is 100 percent honest.
If you follow me on Instagram, then you'll remember this beautiful reclaimed wood sign I had custom made by Signed Yours Truly on Etsy.
.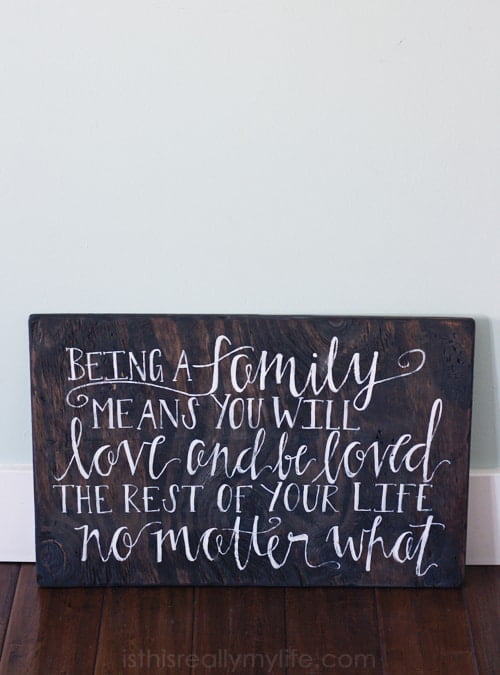 .
I first saw this saying in a shop at Gardner Village. The full quote read: "Being a family means you are a part of something very wonderful. It means you will love and be loved for the rest of your life no matter what." It wouldn't fit on the sign, so Carolyn tweaked it.
I may love it even more.
And how lovely is the "Signed Yours Truly" handwritten on the back of the wood.
.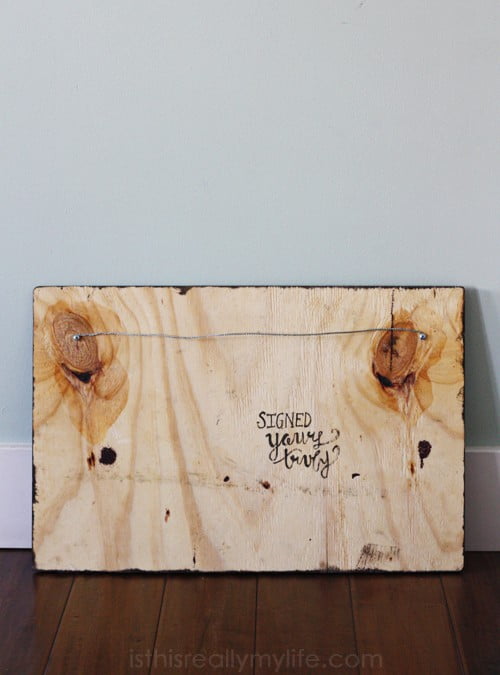 .
I want this reclaimed wood sign to be front and center in our home but I haven't yet found the right spot. I think it will go in my entryway, which we are having repainted in the next few weeks. Until then it sits on the dining table where the family can see it daily.
Because my dining table is a dumping ground for backpacks and coats, I know my kids see this sign every. single. day.
Carolyn Canington from Signed Yours Truly specializes in customized reclaimed wood signs. Here are a couple of my favorites:
.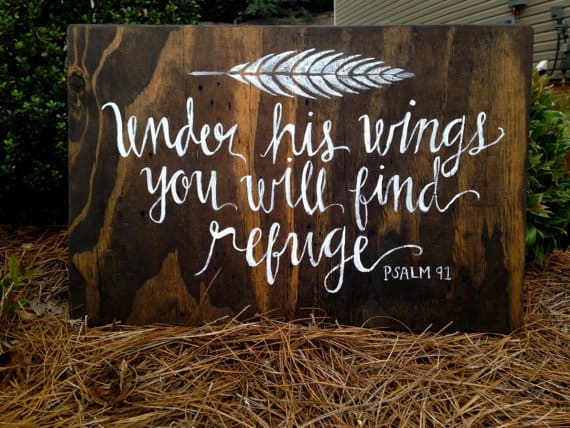 .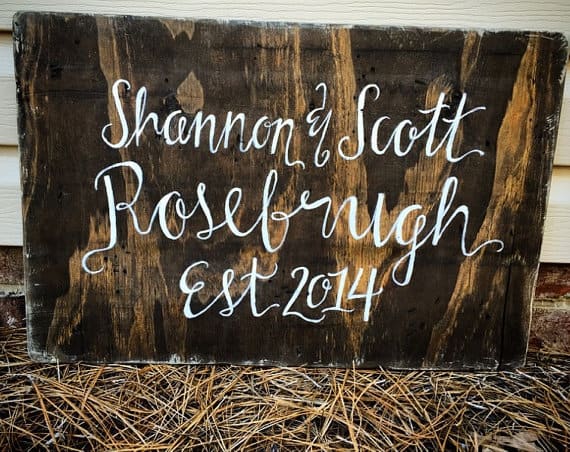 .
If you're looking for a unique holiday gift, you really ought to consider a custom wood sign from Signed Yours Truly. Each design features carefully handcrafted techniques that create an authentic, distressed look with a vintage, modern appeal. Plus you can feature your favorite quote, scripture verse, personal motto, wedding date—if it can fit on one of Carolyn's signs, she can do it!
Carolyn will work with you to create your unique design (size, materials, colors, etc.). Once you've settled on a design, she will send you a blueprint sketch before payment to ensure your order is exactly what you want. And if you're not 100 percent satisfied with your final product, she will refund your payment. How awesome is that?
I've met Carolyn and she is truly sincere about making her customers happy and producing high-quality work…and she does both, trust me.
You can find Carolyn's work in her Etsy shop at SignedYours.Etsy.com.