Our very own Sweet Tooth Fairy is helping Shot@Life celebrate its 1st birthday!
…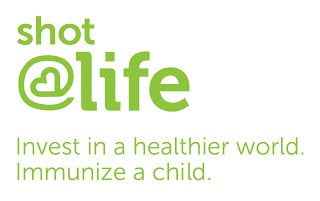 …
Do you remember when I posted about the first time I was introduced to the UN Foundation's Shot@Life campaign? The image of a mother not crying over her dying child because it's an expected event has stuck with me ever since. That's why I became a Shot@Life Champion and traveled to Washington D.C. in February to talk global health on Capitol Hill.
…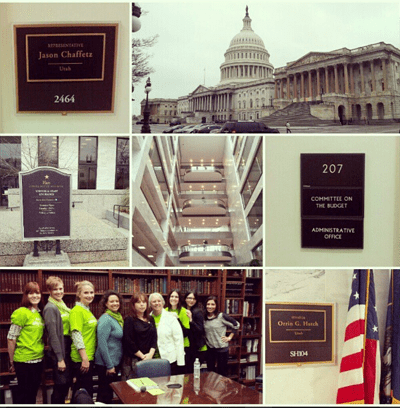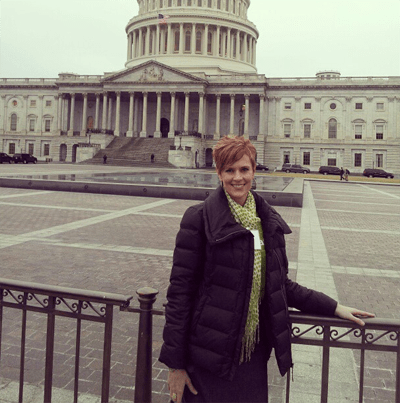 …
And that is why I will be hanging out at The Sweet Tooth Fairy's Draper, Utah location tomorrow from 1:00 to 4:00 p.m. I can think of nothing better than handing out free mini cupcakes (one per customer) while celebrating Shot@Life's first birthday—an important milestone in eradicating vaccine-preventable diseases like measles, polio, and pneumonia.
We will have Utah Shot@Life Champions at four Sweet Tooth Fairy locations on Friday, April 26th. Visitors can chat with their local Shot@Life Champions and learn more about what's being done locally to promote global health.
Utah Shot@Life Champions will be at the following locations:
Provo (1227 South University Avenue)
Draper (101 East 12300 South)
Murray (5291 South State Street)
West Valley (3599 South 2700 West)
…
Shot@Life advocates hope to prevent 1.5 million deaths each year due to vaccine-preventable diseases. That number is nearly equivalent to half the children entering kindergarten in the U.S. The diseases causing one quarter of all childhood deaths are preventable. An immunized child is more likely to celebrate a 5th birthday, do well in school and become a productive, healthy adult. Every child—no matter where she lives—deserves a shot at a healthy life.
My friend, there are no borders on humanity. Loving the child next door and loving the child across the world are not mutually exclusive categories.
~ Chrysula Winegar, Shot@Life advocate
Did you know:
For only $20, a child can receive the vaccines to protect against four deadly diseases: pneumonia, measles, rotavirus and polio.
For as little as $5—less than the cost of two Sweet Tooth Fairy Cupcakes—a child can be protected from polio and measles for a lifetime.
With polio 99% eradicated, the Shot@Life movement is gaining momentum.
Germs don't require a passport, and with so many unvaccinated children around the world, diseases that have been eliminated in the U.S. can return.
Expanding access to vaccines strengthens our ability to fight disease globally and keep Utah families healthy.
…
If you can't make it into The Sweet Tooth Fairy but would still like to show your support for Shot@Life, you can add your name as an advocate and be part of the movement to save lives.
If you're willing (yay!) and ready (double yay!) to donate, we'd love for you to donate directly to our Utah Shot@Life Team ImmUNITY. Our goal is to raise $10,000 by year's end. Keeping everything crossed we make it happen!
*** Tune in to KSL's noon news TODAY to see Megan Faulkner-Brown, The Sweet Tooth Fairy herself, and Jenny Eckton, a local Shot@Life Champion, talking about Friday's event!! ***
…


Feel free to "like" is this REALLY my life? on Facebook. It won't always earn you an extra entry in a giveaway but it will give you warm fuzzies.
Don't forget to sign up for free is this REALLY my life? updates via RSS or email so you don't miss a single awesome post.
…