Shopkins Chef Club offers a delicious world of fun with kitchen playsets, new Shoppies dolls and jars of surprise Shopkins!
.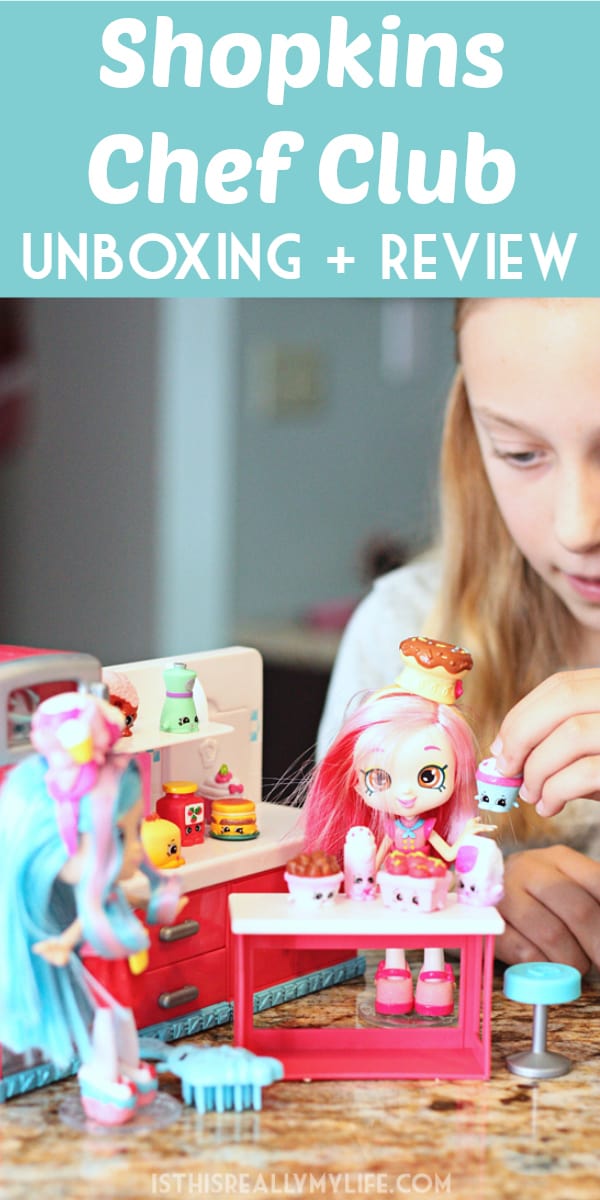 .
I first heard about Shopkins about a year ago and totally didn't understand the appeal.
What is it with kids and tiny toys? I can't tell you how many microscopic silicone accessories have disappeared via vacuum…
But then an epic amount of Shopkins Chef Club toys arrive on our doorstep and I finally got it.
.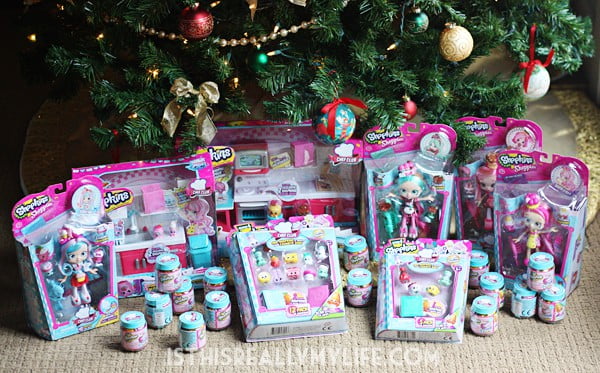 .
Maybe it was the sweet facial expression on every Shopkins character, or perhaps the overall theme of baking and cooking won me over. Whatever it was, I'm kind of a fan. And while a Shopkins character or two may still end up in the central vac, at least I'll be sad when they go.
.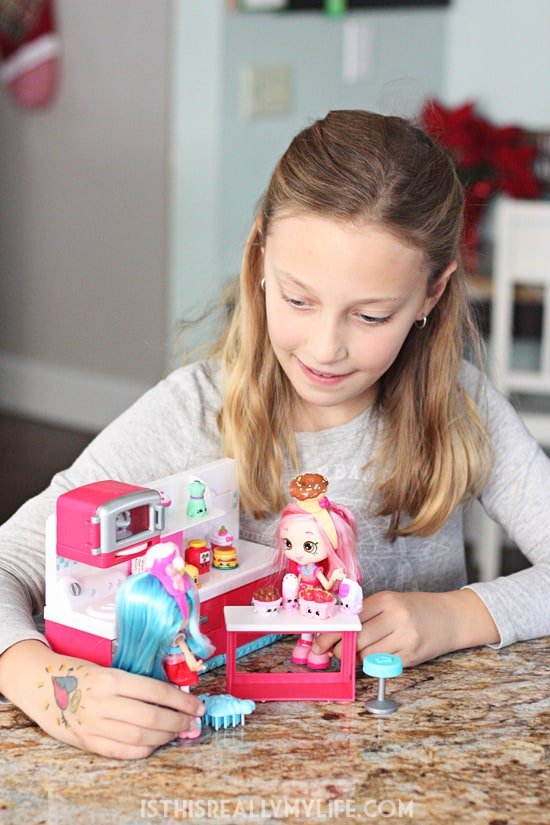 .
Chef Club, the sixth season of Shopkins, offers new elements of fun. First, other than some rare characters that are final recipes, the characters are ingredients.
.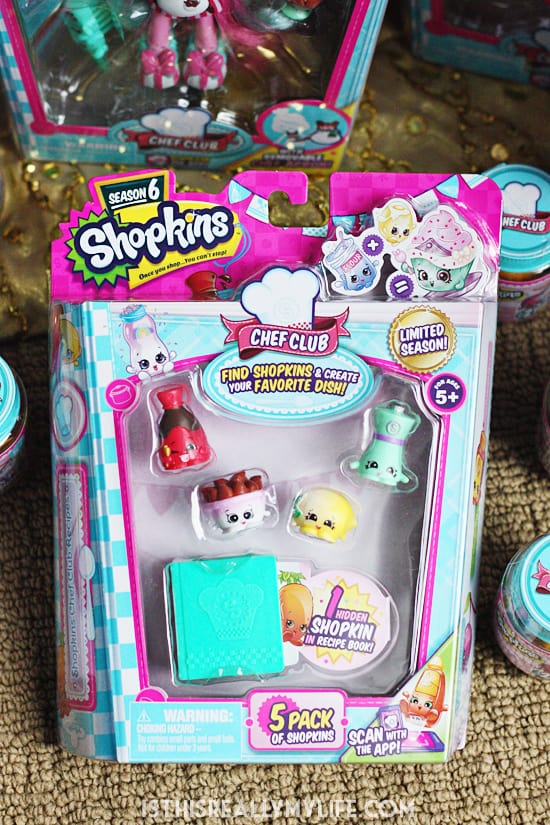 .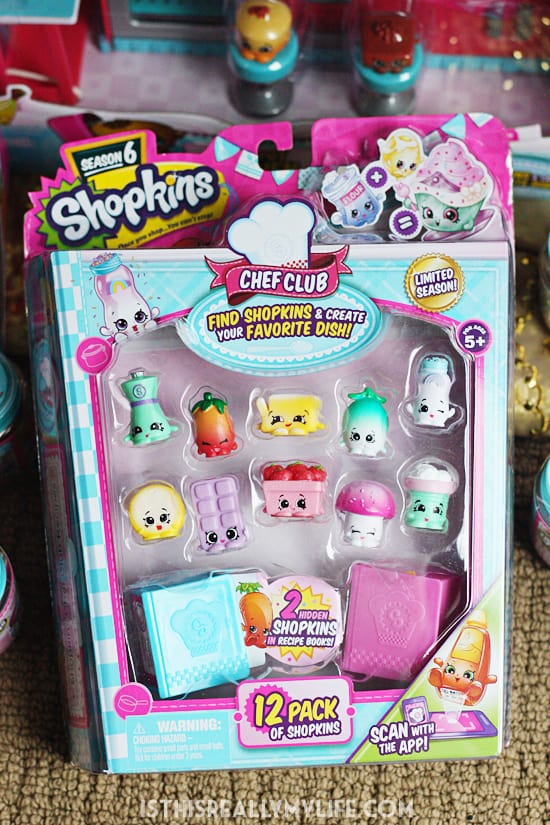 .
You follow the recipe cards and combine characters to make entirely new recipes. Categories include Family Food, Breakfast, Sweets and Bakery. (I'm a fan of the desserts.) Second, the characters come with all new finishes like "dazzling" and "glitter." Livi was super excited when she discovered a color-changing Shopkins!
.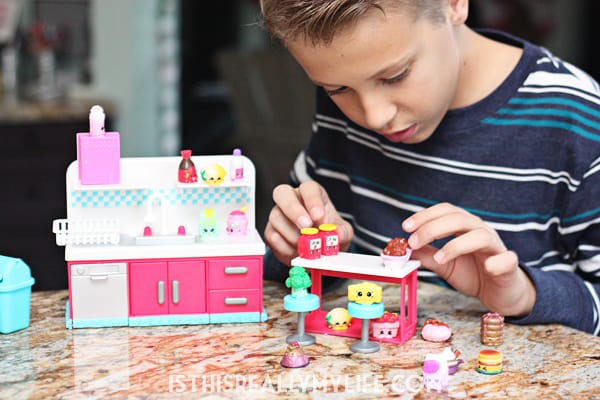 .
Third, each character comes with a QR code on the bottom you can scan with the Shopkins Chef Club app. This was the first thing Livi did after all the Shopkins Chef Club unboxing, but I will say she had a lot more fun playing with her new Shopkins Chef Club toys in real life than online. I could hear her acting out a baking show in the other room. It was adorable!
.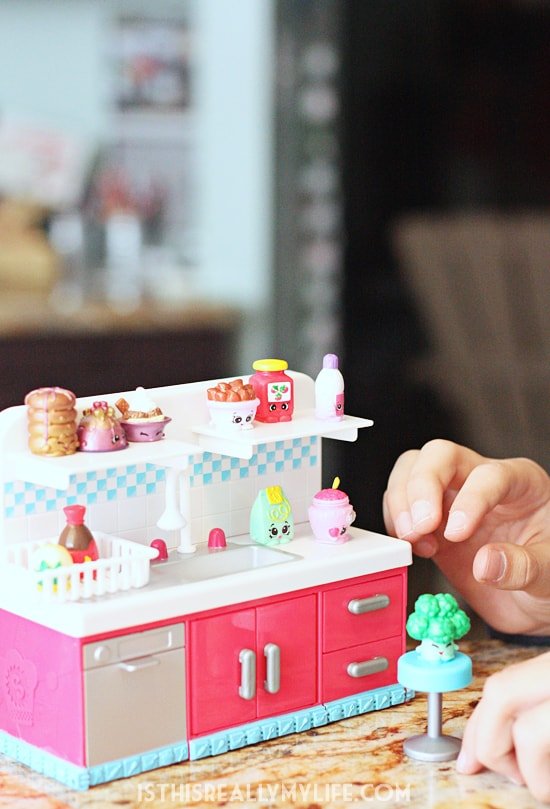 .
Another awesome new element of fun can be found in the playsets like the Hot Spot Kitchen that connect together to build a Chef Club world. You can see them in action in the Shopkins Chef Club unboxing video below.
I don't get the appeal of unboxing videos but the kids love 'em; what's a mom to do?
And finally, let's talk about the adorableness that are the Chef Club Shoppies: Donutina, Jessicake, Bubbleisha and Peppa-Mint.
.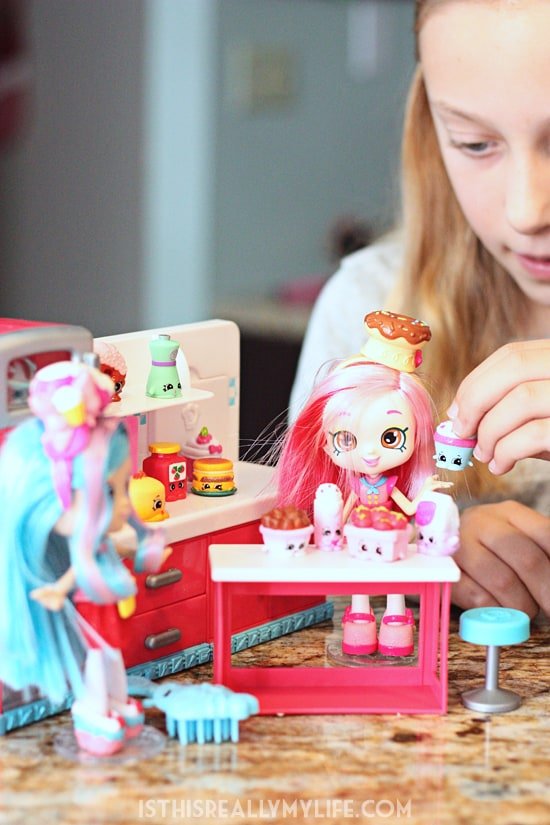 .
They feature two Shopkins, a VIP card (not quite sure what we're going to do with that), and removable shoes, apron and hair accessory. Moose Toys has combined dolls with treats and the result is delightful. Plus they make the perfect hosts for your at-home Shopkins Chef Club cooking show.
.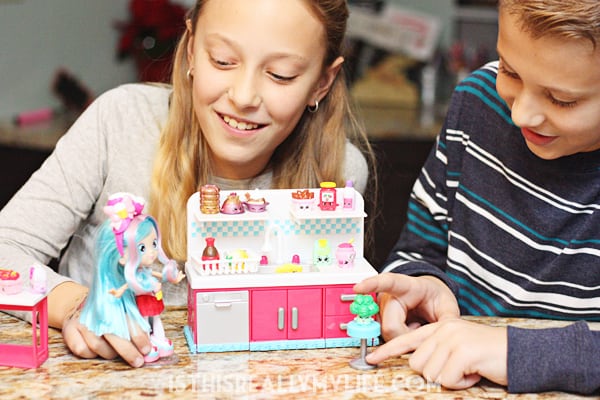 .
If you're looking to keep your kids entertained while you finally get a shower, have them watch George & Livi's Epic Shopkins Unboxing Chef Club Season 6 video below. It will give you nearly 20 minutes of quiet time. For reals.
.
.
Moose Toys, the company behind Shopkins Chef Club, brings smiles this holiday season with top toys that inspire imaginations and creative play like Happy Places Shopkins and Beados.
I was selected for this opportunity as a member of CLEVER. The content and opinions expressed are my own.
.
.
Looking for more fun reviews and the latest recipes from the blog? Check out my best of Is This Really My Life Pinterest board. I guarantee you'll find quite a few!
.
.

Feel free to "like" is this REALLY my life? on Facebook. It won't always earn you an extra entry in a giveaway but it will give you warm fuzzies.
Don't forget to sign up for free is this REALLY my life? updates via RSS or email so you don't miss a single awesome post.
.