Sauteed brussels sprouts turn into the most scrumptious side dish after being tossed with crumbled bacon, craisins and candied pecans.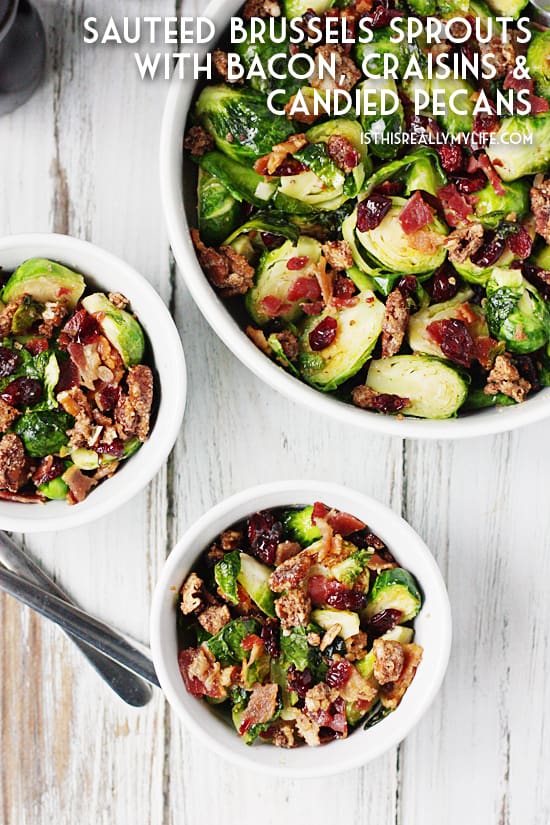 I'm definitely a late to the game when it comes to brussels sprouts. Even when I discovered I liked them, I still wouldn't make them very often. Steamed brussels sprouts with a bit of butter, salt and pepper might be someone's side dish of choice, but it was never mine. That is, until I ordered a plate of crispy brussels sprouts from our local Fleming's.
HOLY COW. I was converted.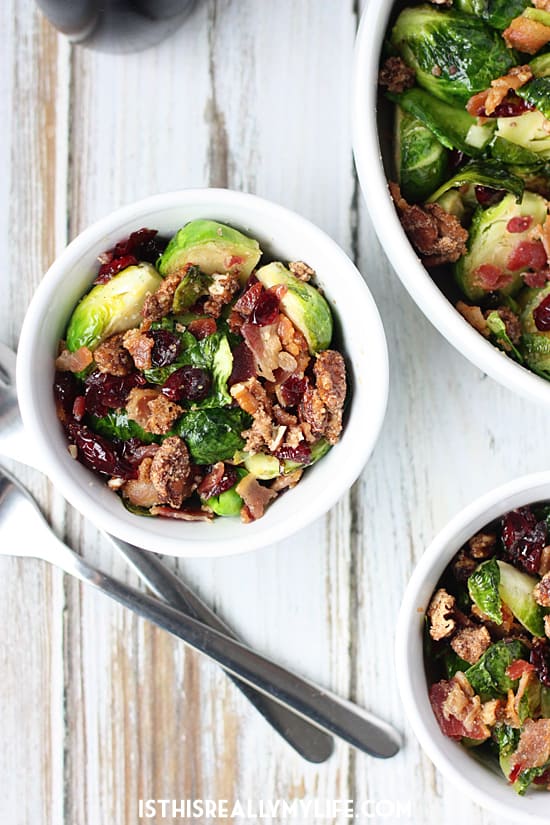 When I stumbled across the candied pecan brussels sprouts in my friend Carrian's new cookbook, >Our Sweet Basil Kitchen, I knew I had to try them. I'd been craving those roasted brussels sprouts since I'd had them four months earlier.
While the brussels sprouts in this recipe are sauteed rather than roasted, you can still brown them a bit in the skillet, giving them a richer, deeper flavor. The addition of crumbled bacon, craisins (yes, craisins!) and candied pecans (homemade, of course) transform those tiny sprouts into the most scrumptious side dish. You never know, sauteed brussels sprouts with bacon, craisins and candied pecans may become your new favorite!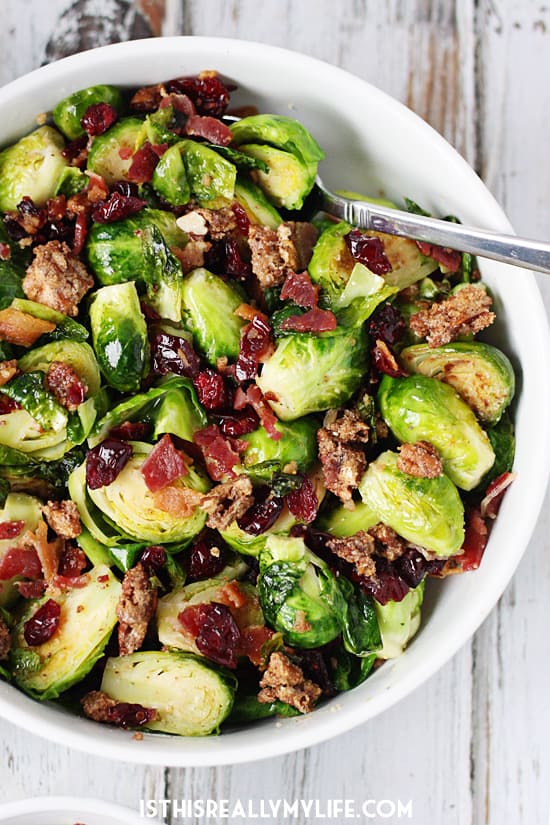 Note: I used garlic salt with parsley because I couldn't find garlic seasoning. Garlic salt can get a bit too salty for our taste, so I cut down on the amount used in this version of the recipe. I also sauteed the brussels sprouts a little longer and attempted to brown the cut sides as best I could.
I may have also thrown in a bit more bacon because, duh, bacon.
If you want to cut down on prep time, cook and crumble the bacon and make the candied pecans a day or two ahead of time.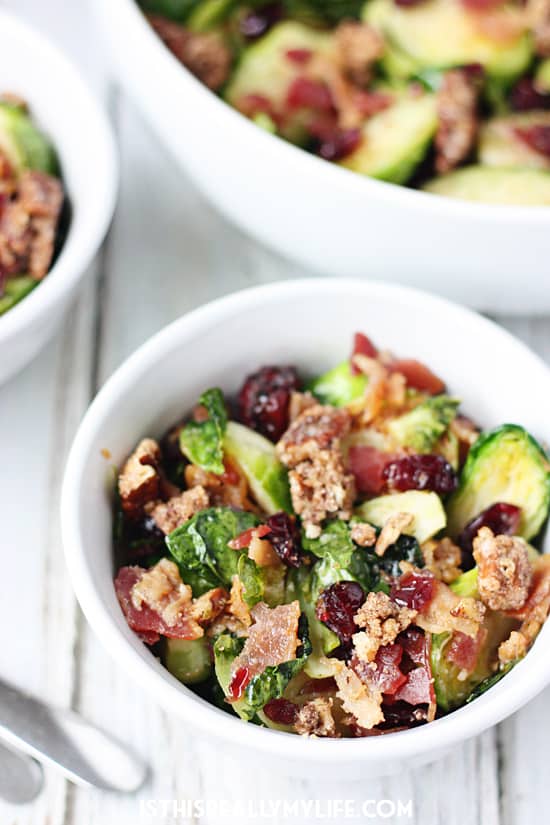 Our Sweet Basil Kitchen is my kind of cookbook because it's full of recipes that look super gourmet (i.e., require crazy ingredients and a ridiculous amount of time) but are easy enough for even the most novice chef. I've already marked at least six recipes I need to try next and would have marked more but I was running low on mini sticky notes.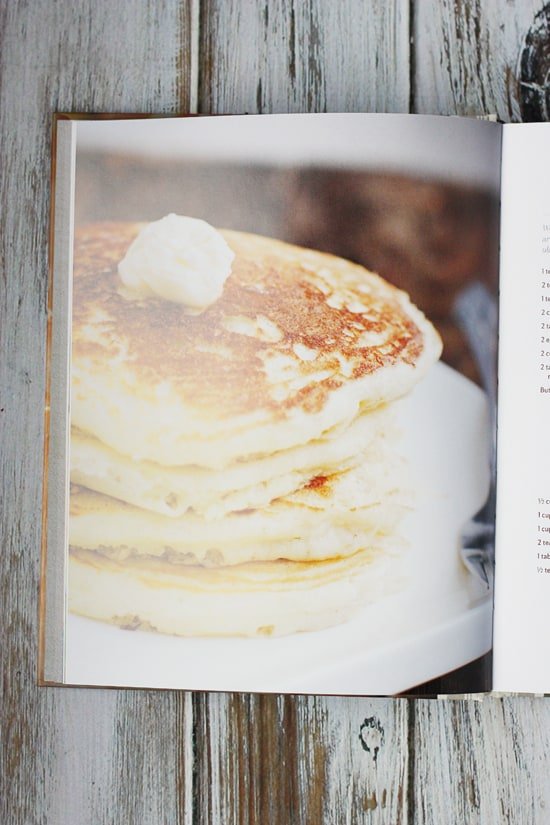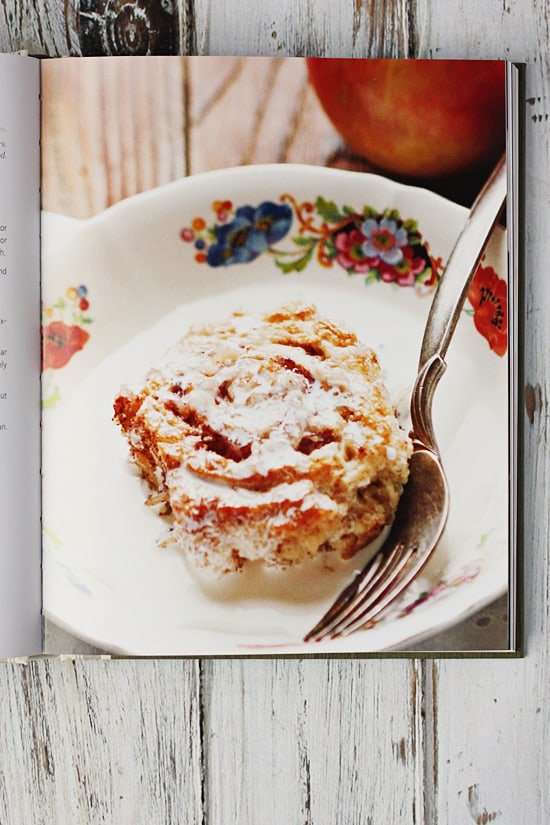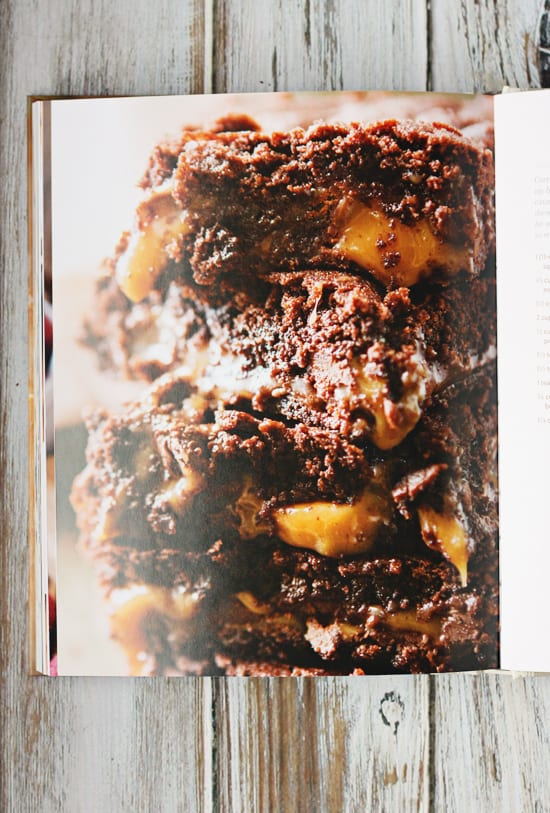 Also on the list: everything else in this ridiculously tempting cookbook.
Lucky for you, Carrian was nice enough to let me share her brussels sprouts recipe. Seriously, people. Don't they look crazy delicious?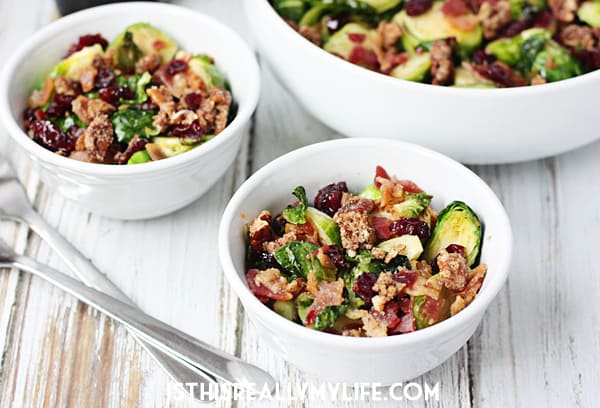 For a handful of other sneak peeks from Our Sweet Basil Kitchen, check out these recipes shared by some awesome food bloggers:
Printable recipe for sauteed brussels sprouts with bacon, craisins & candied pecans below. Enjoy!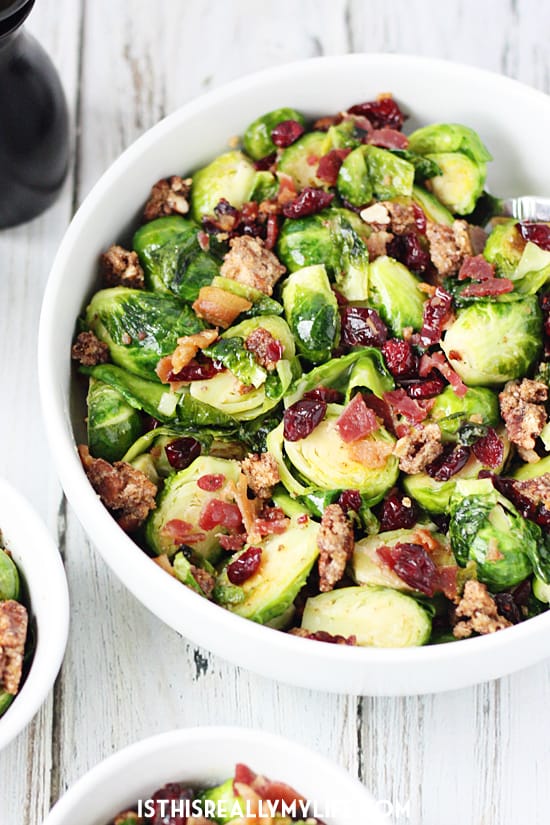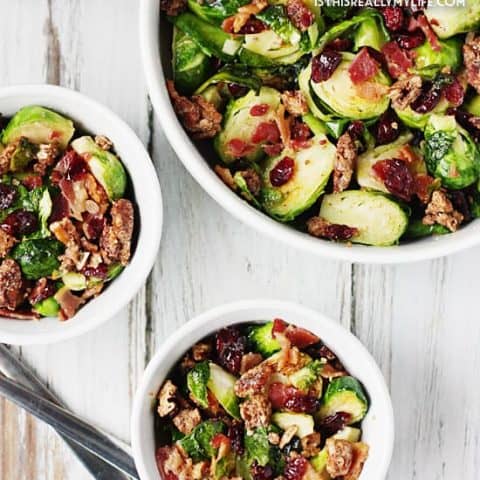 Sauteed Brussels Sprouts with Bacon, Craisins & Candied Pecans
Yield: 4

Prep Time: 10 minutes

Cook Time: 25 minutes

Total Time: 35 minutes

Sauteed brussels sprouts turn into the most scrumptious side dish after being tossed with crumbled bacon, craisins and candied pecans. Serves 4.
Ingredients
Brussels sprouts
4 slices bacon, cooked crisp and crumbled
2 cups trimmed & halved brussels sprouts
1 T unsalted butter
Olive oil
½ T garlic salt with parsley
⅓ cup craisins
⅓ cup candied pecans
Candied pecans
3 cups roughly chopped pecans
1 egg white
2 teaspoon water
½ cup granulated sugar
½ cup brown sugar
1 T cinnamon
1 pinch nutmeg
1 pinch salt
Instructions
Brussels sprouts
Heat butter and drizzle of olive oil in a large saute pan over medium heat.
Add brussels sprouts and stir to coat in oil mixture. Saute 5 to 10 minutes or until tender and golden on the cut side.
Stir in garlic salt with parsley and cook another 1 to 2 minutes.
Remove from heat and toss with craisins, bacon and candied pecans.
Candied pecans
Preheat oven to 300 degrees. Line a rimmed baking sheet with parchment paper.
Place pecans in a large bowl; set aside.
Whisk together egg white and water in a small bowl until foamy. Stir into pecans. Add sugars, cinnamon, nutmeg and salt. Toss to coat evenly.
Spread coated pecans evenly on baking sheet. Bake 25 to 27 minutes. Remove from oven and cool completely before storing in an airtight container.
Notes
1. To cut down on prep time, cook and crumble the bacon and make the candied pecans a day or two ahead of time.
2. If you don't want to cook your bacon in a skillet (and get grease all over the place), bake it in the oven! Preheat oven to 400 degrees. Line two rimmed baking sheets with foil. Separate bacon and place about a half inch apart on baking sheets. Bake for 10 minutes, remove from oven and turn pieces over. Bake another 10 minutes or until bacon reaches desired doneness. (We like half chewy and half crispy.)
Nutrition Information:
Yield: 4 Serving Size: 1
Amount Per Serving: Calories: 1011Total Fat: 75gSaturated Fat: 9gTrans Fat: 0gUnsaturated Fat: 62gCholesterol: 19mgSodium: 919mgCarbohydrates: 84gFiber: 12gSugar: 63gProtein: 15g